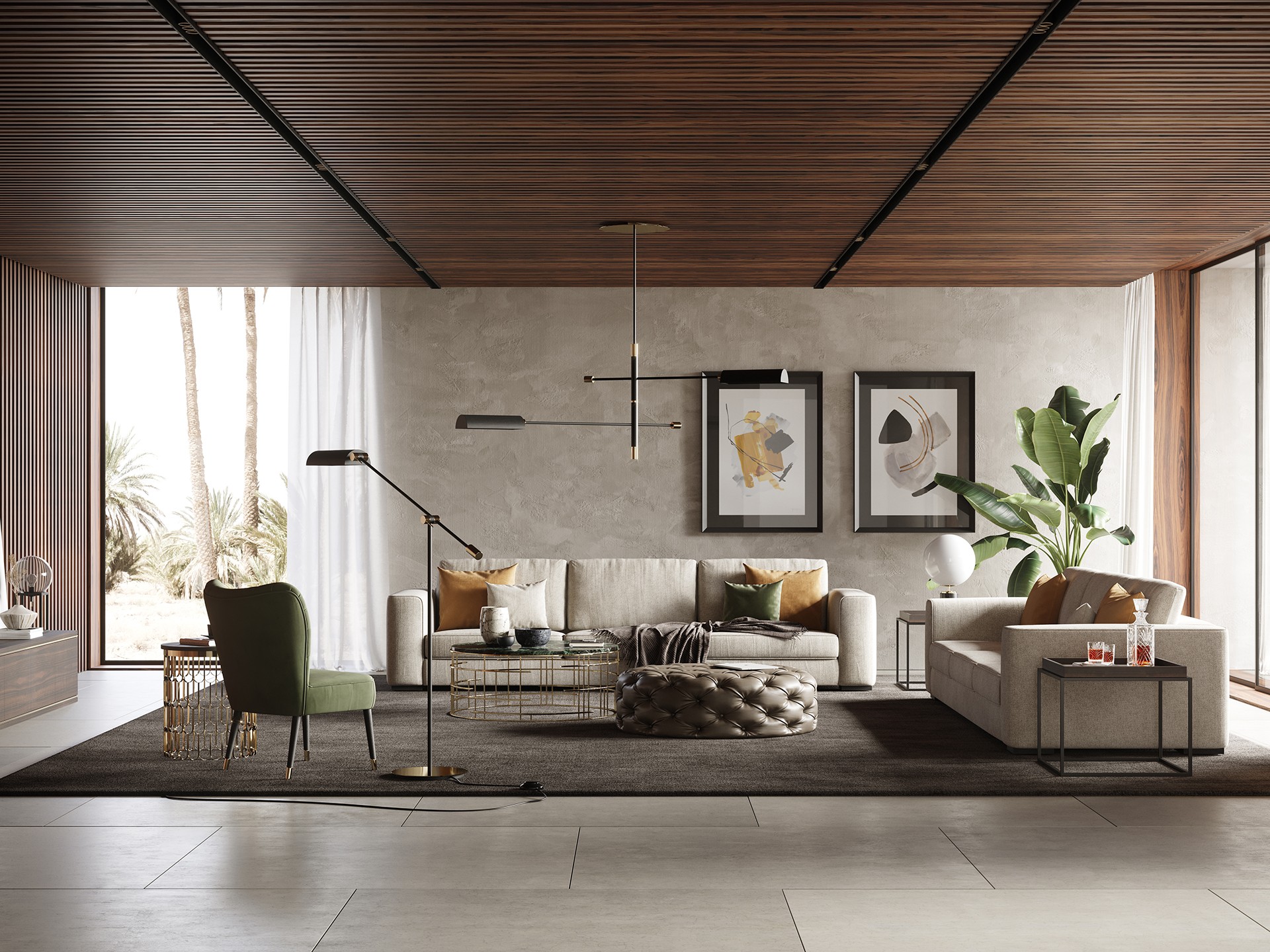 11 Products
Flexible furniture designs & mindful home accessories
The Behind living room invites its guests to take a deep breath and enjoy flexible furniture designs, comfy details and mindful home accessories. This earthy interior features an extraordinary sensorial tactility through warm and comfy upholstered pieces, including an armchair and pouf.


Warm and comfy upholstered pieces
Matching sofas and simple cushions also contribute to a balanced atmosphere. The art deco-inspired details and the layered prints on the wall are chic solutions for contemporary decors.