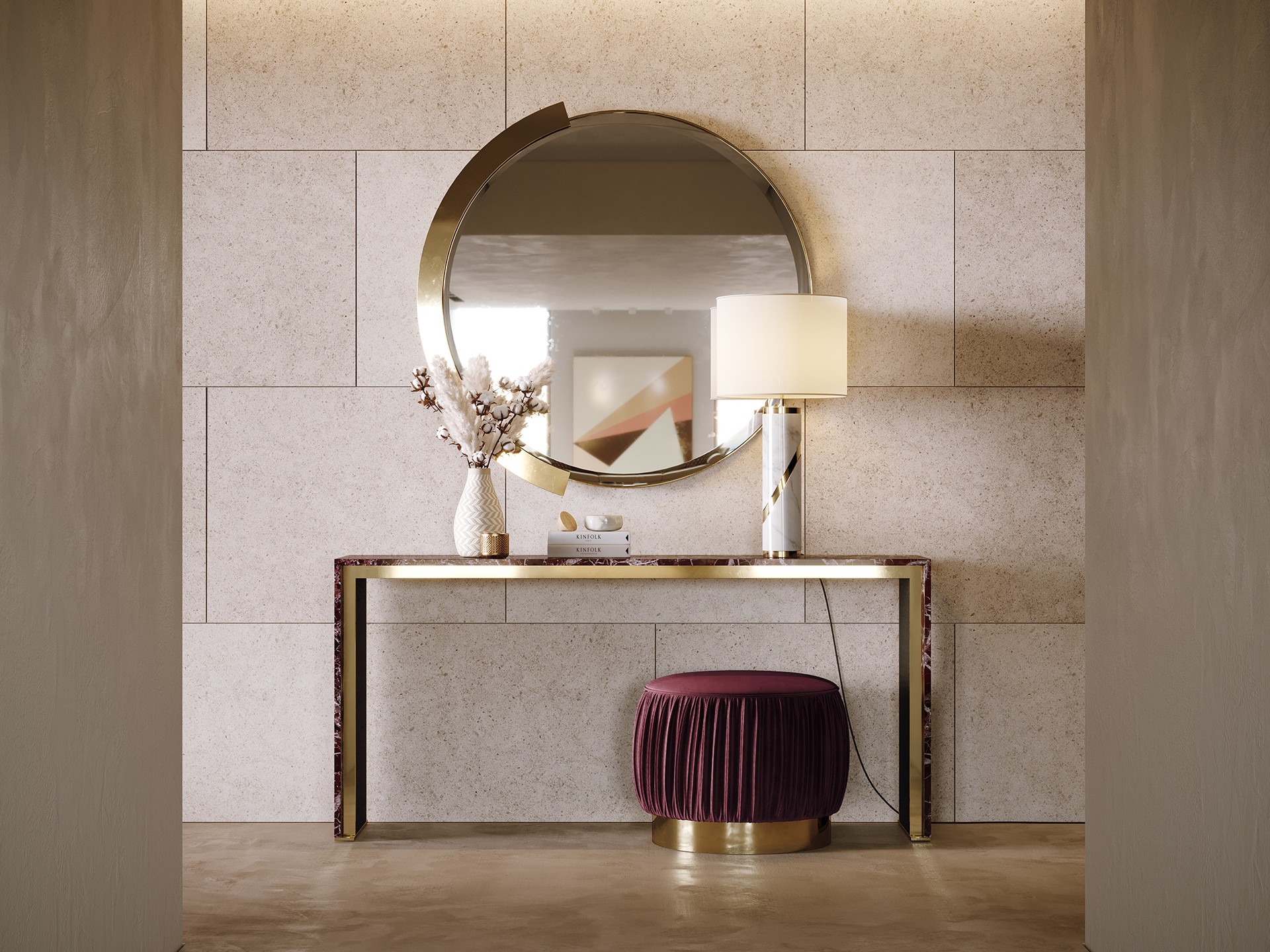 4 Products
Perfect to greet family and guests
The Botton entrance hall is perfect to greet family and guests each time they walk through the front door. This glamorous interior provides memorable first impressions with a fun touch of irreverence.


Showstopper foyer with sculptural statements
The shimmering console and the pouf daring colour creates a showstopper foyer with a sculptural statement.