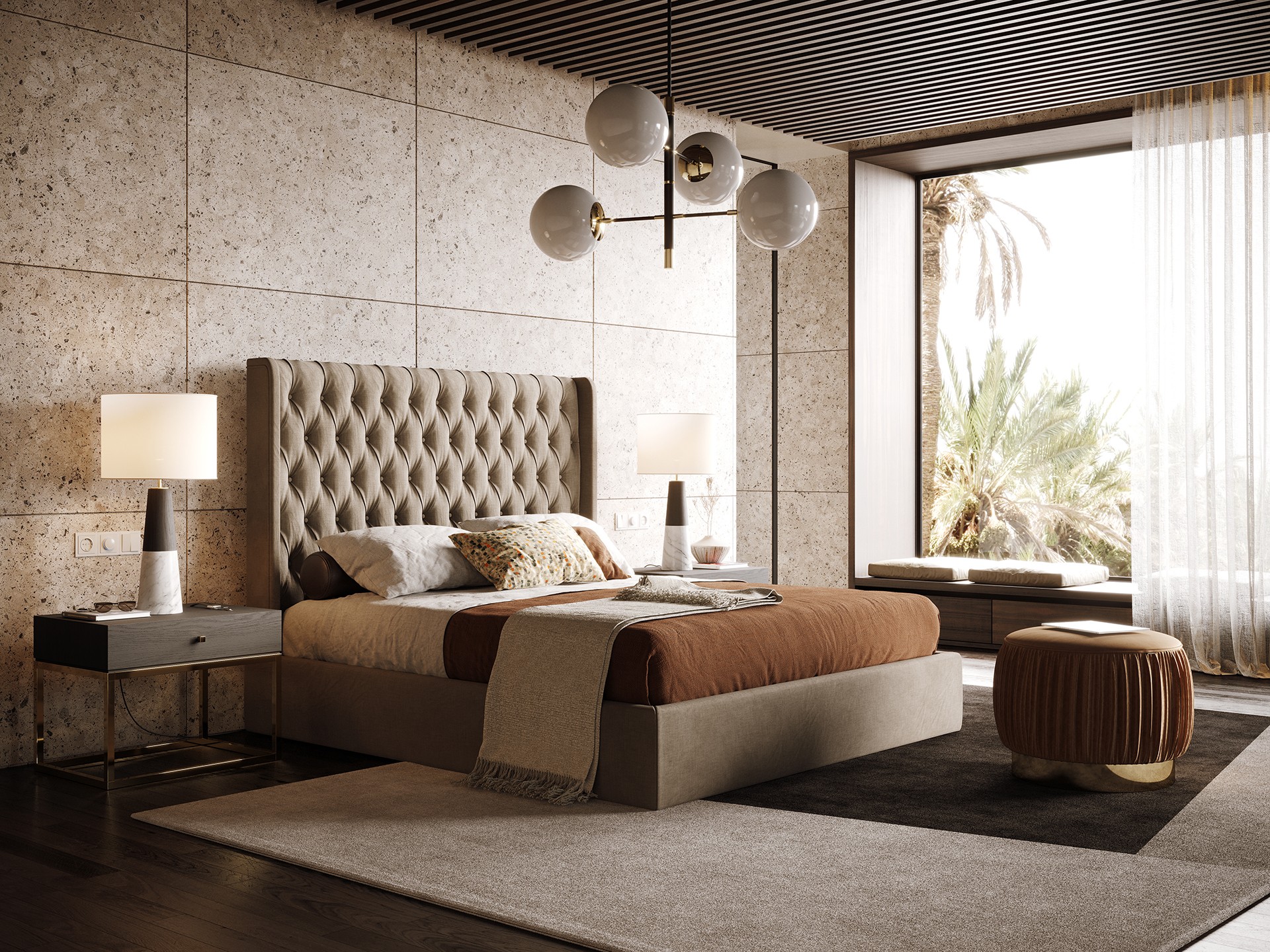 4 Products
Organic aesthetic & mixed materials
The French Exit bedroom uses the classic colour palette to evoke feelings of well-being and serenity showcasing a natural aesthetic and mixed materials. The floor lamp creates a cosy and intimate nook complemented by the upholstered armchair.


Cosy & intimate nook with a sophisticated aura
In this living room, the soft sofa, elegant center table come together to create the ultimate homey atmosphere.