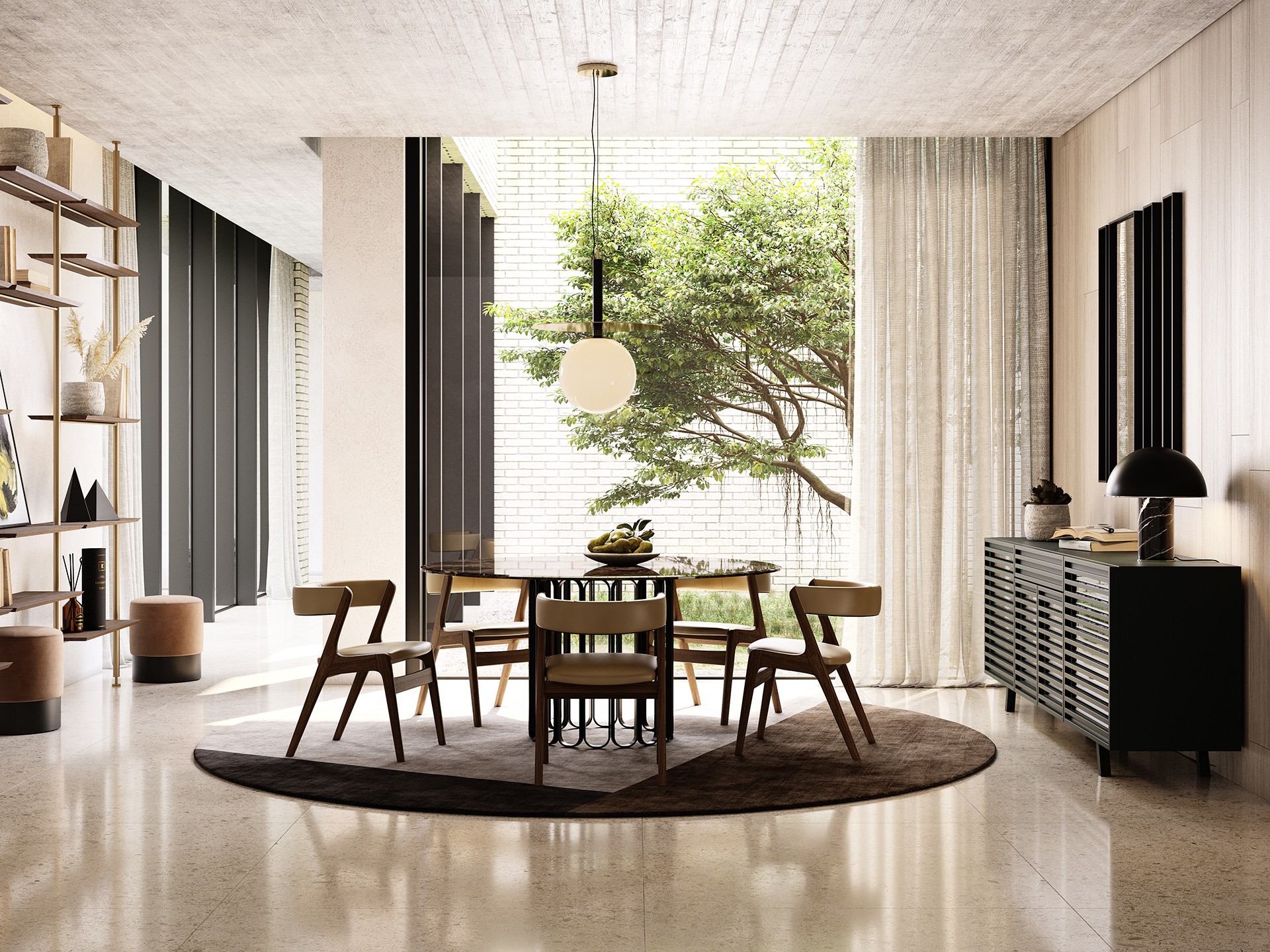 6 Products
More than a place to sit and have dinner
The Indulgent dining room is a truly multi-functional space. Designed to be more than a place to sit and have dinner, this is also an entertainment room for guests.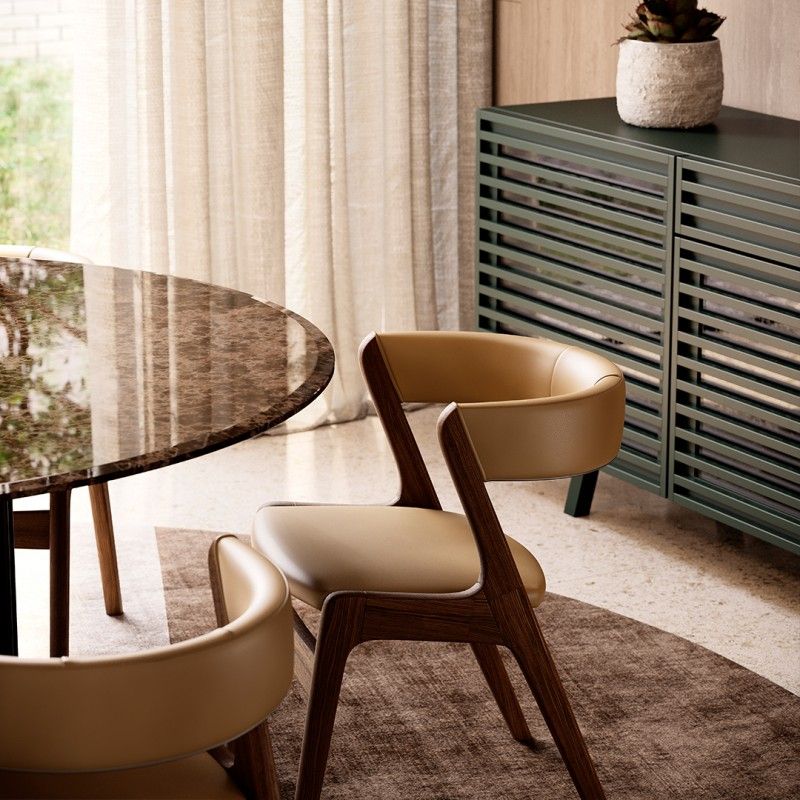 Full of functional and stylish furniture pieces
The statement round table is a functional yet stylish piece perfectly balanced with the globe pendant. The sideboard and the bookshelf create extra storage space.