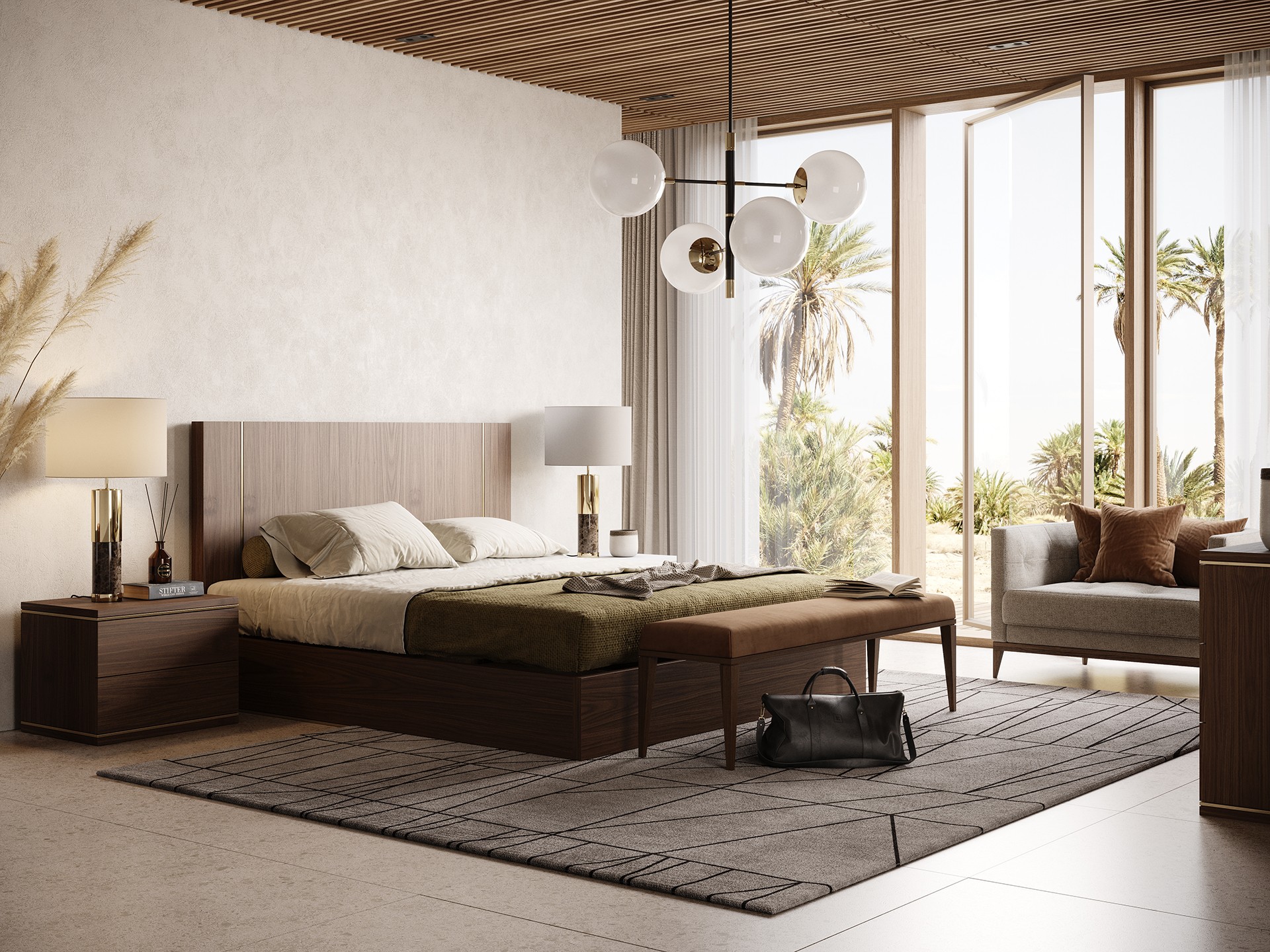 5 Products
Celebrate wood with eye-catching intensity
The Lazy bedroom celebrates wood by using it in several furniture items, including the bed, the nightstands and the chest of drawers.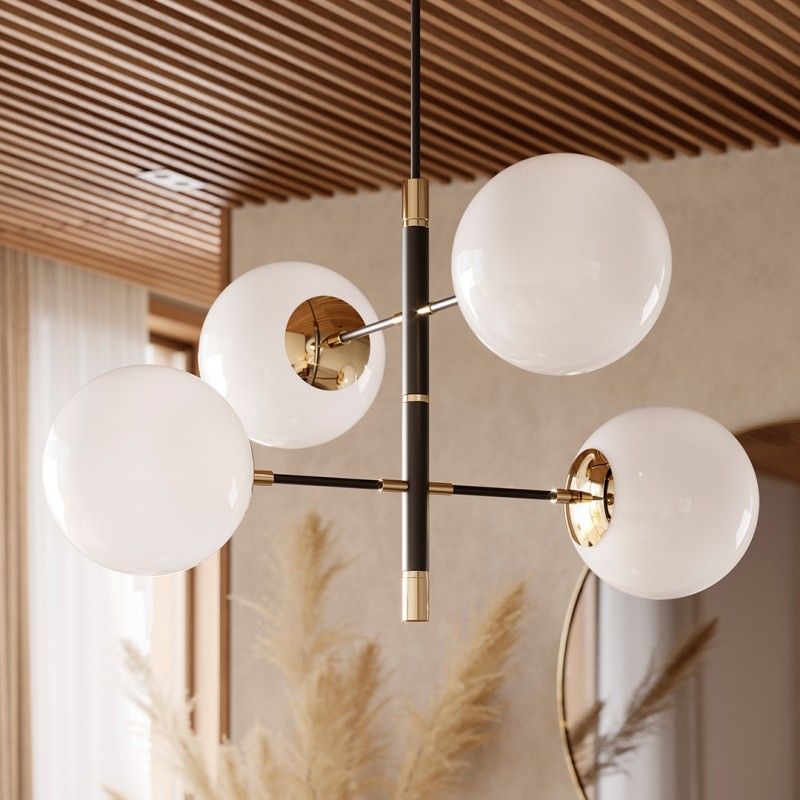 Classic bed frame & wood ceiling
The textures and surfaces create statement pieces, with upholstered accents and crafted wood enticing touch. The classic bed frame and the wooden ceiling enhance the glamour of home accessories, including the well-designed mirror and the geometric rug.