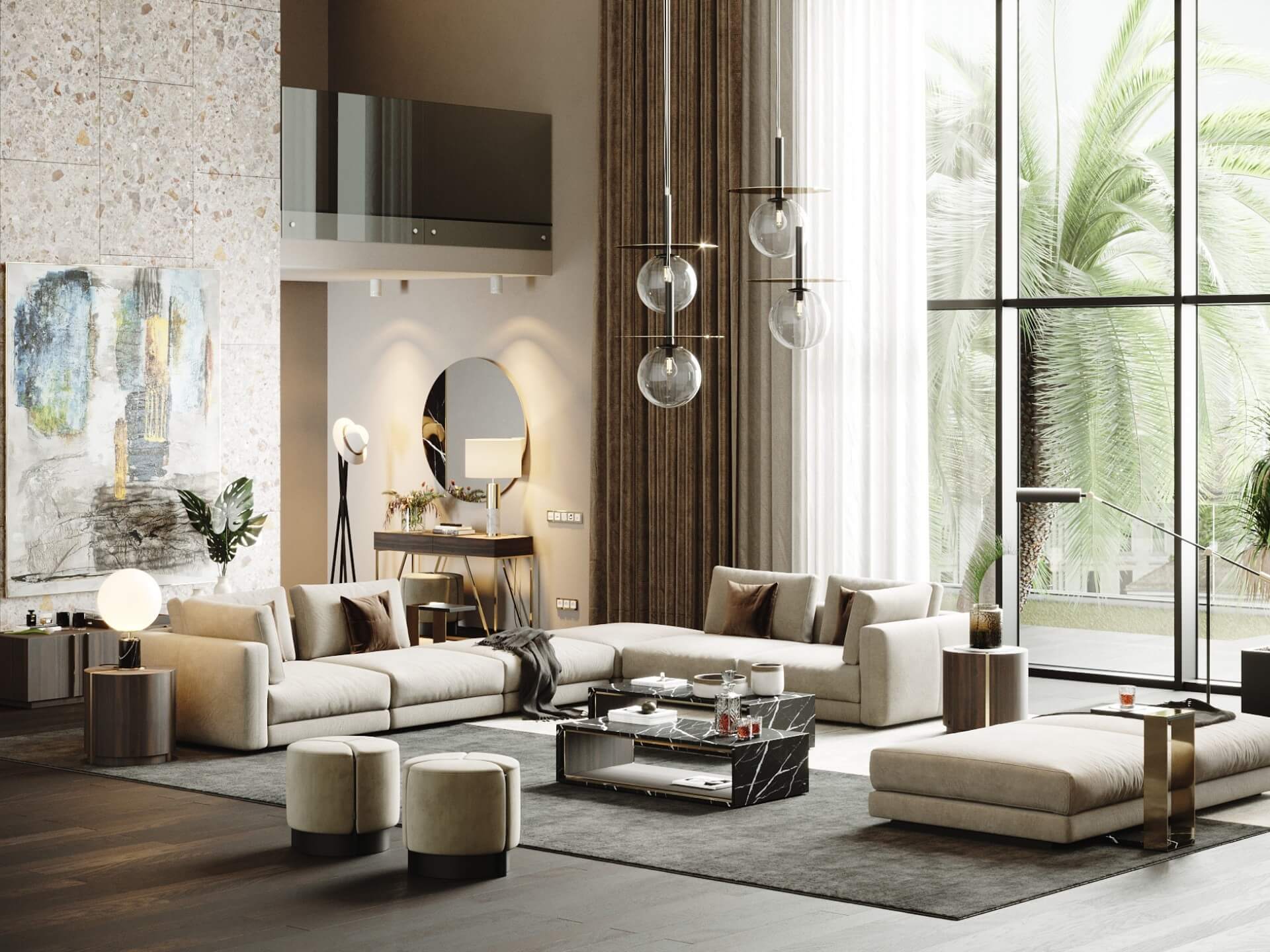 13 Products
The perfect escape
Like a pleasant seaside stroll, Coloane living room is the perfect escape from daily routines. Neutral colours and high-quality materials define this living room.


Features an elegant entryway
The modular sofa represents the greatest highlight of this decor, well complemented by the coffee tables and the ceiling lighting fixtures. Multifunctional by design, it also features an elegant entryway that sets the tone for what the rest of the home will be like.