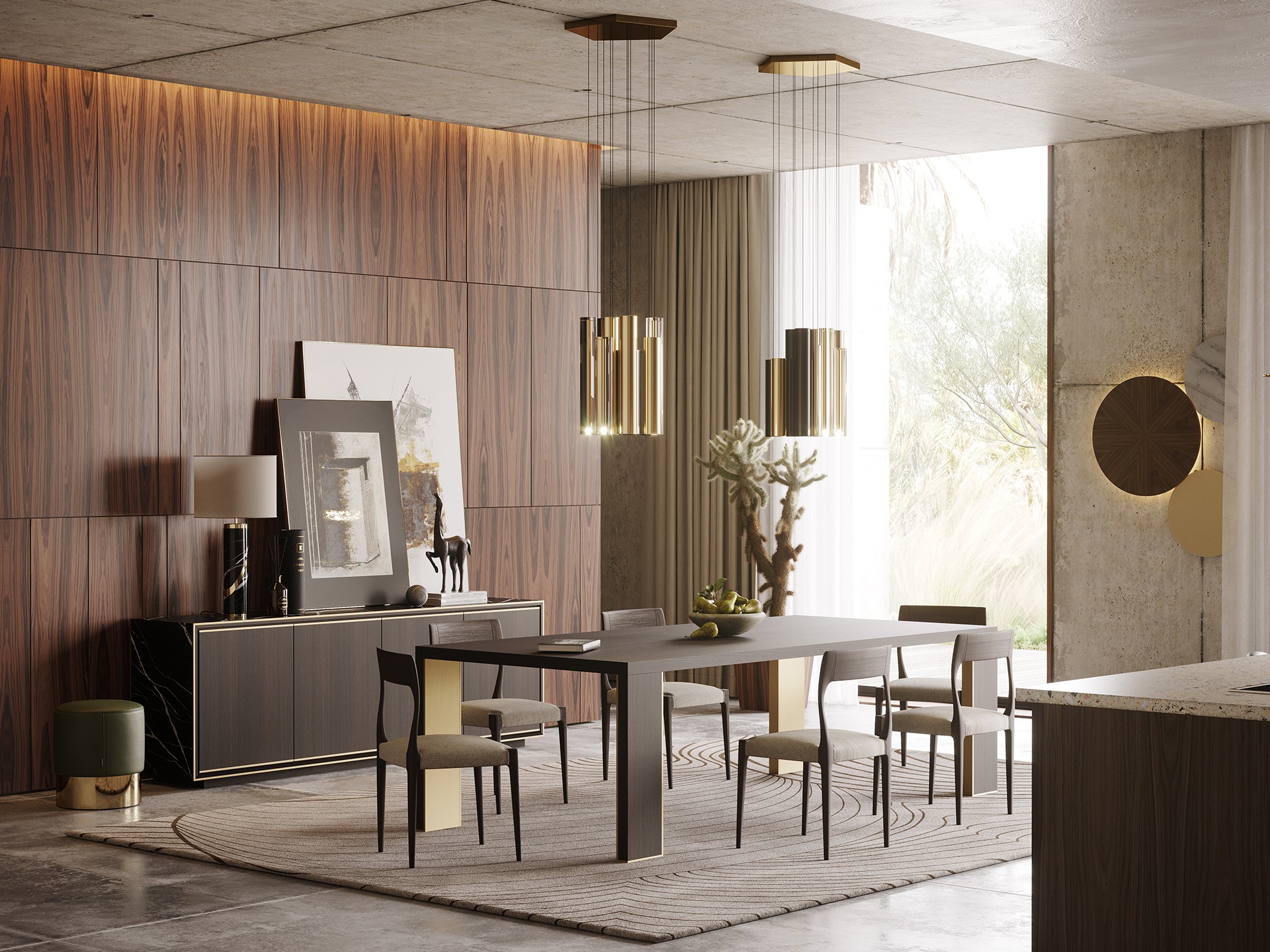 7 Products
Takes immersive experiences to the next level
The Gourmet dining room is an exquisite room that takes the trend of homely immersive experiences to the next level. Combining a hint of modernity with timeless aesthetics and golden glint, the dark wood and the marble details add a certain magnetism to this composition. The retro-design-inspired chairs, the mid-century lighting fixtures and the stunning wooden dining table steal the spotlight with ease.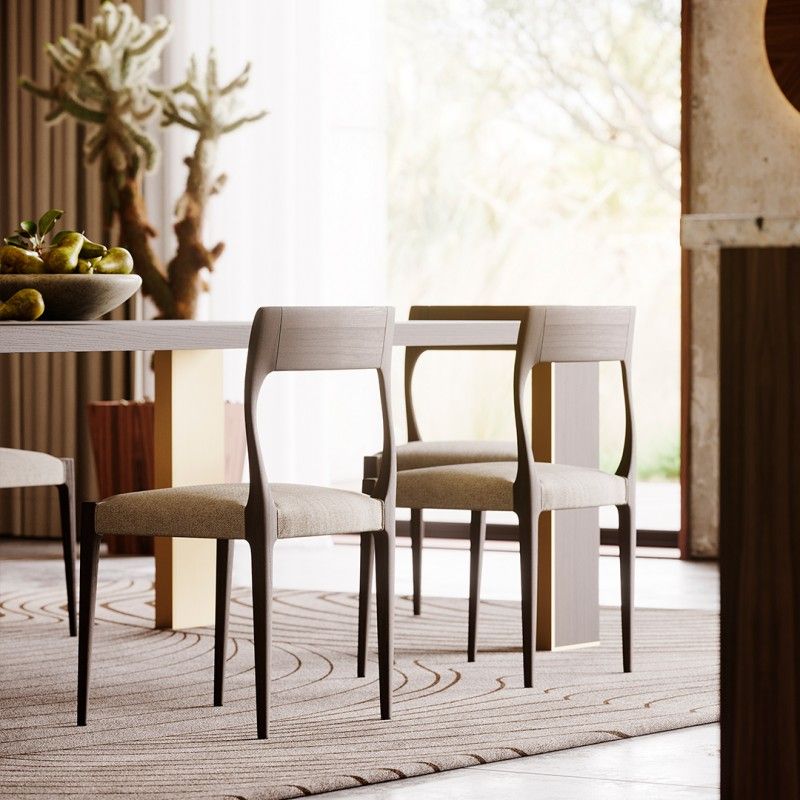 The star attraction is the home bar
However, the star attraction of this space is the home bar. The floor-to-ceiling storage unit and the wooden island contrast with the marble backdrop. The bar stool helps sharpen up this dreamy cocktail area. There is something inherently timeless and beautiful about the Gourmet dining room.