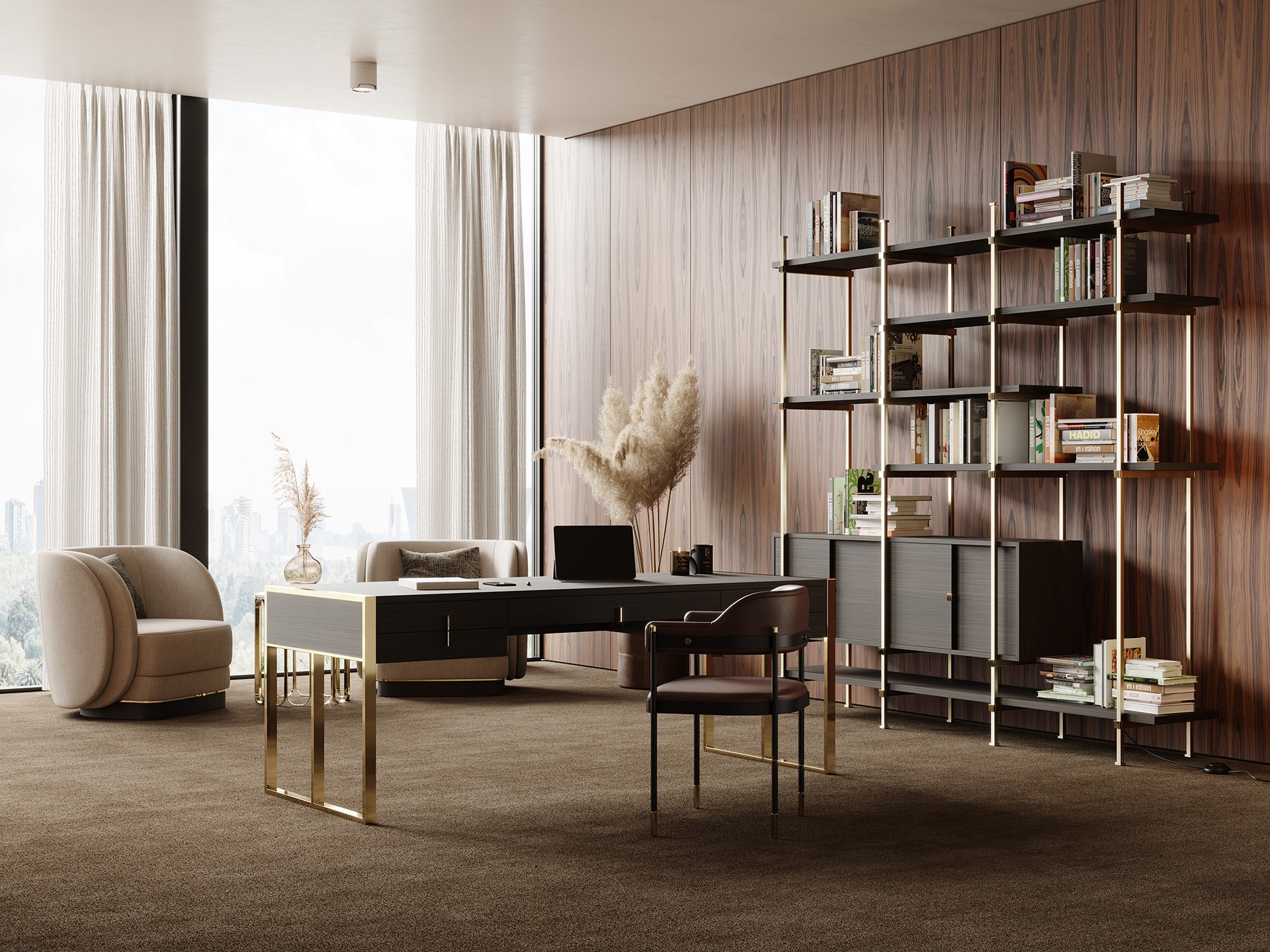 5 Products
Inviting work space
The Maderas home office is an inviting space designed with organic elements and cosy furnishings. Embrace soft colours to improve inspiration and creativity.


Organic elements & cosy furnishings
The elegant home desk with drawers and the comfortable desk chair create a contemporary style full of unconventional metal finishes. The floor mirror is a stunning addition to this office space while the armchairs and the side table bring a chic vibe.