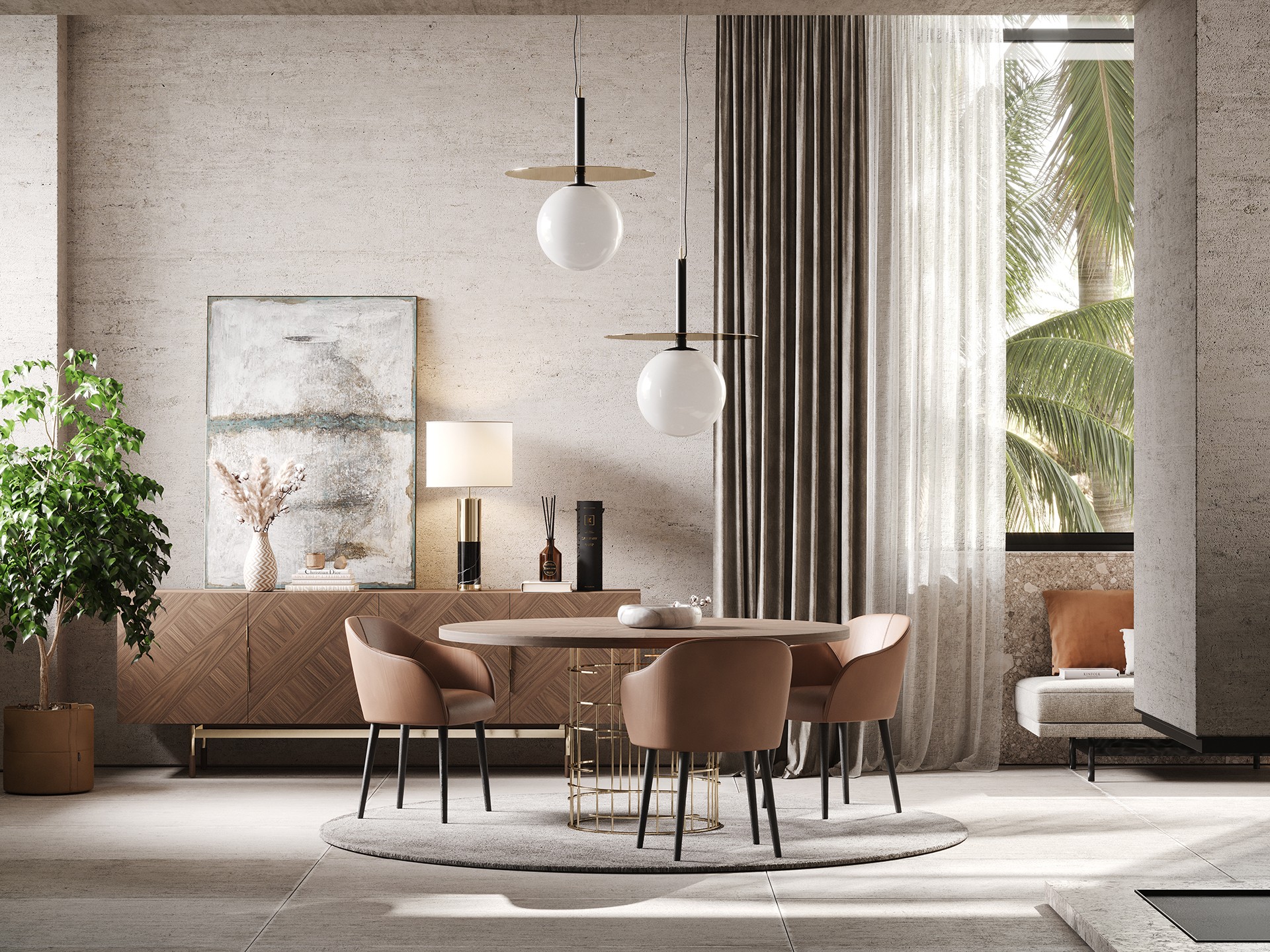 6 Products
Natural elements give balance and harmony
The Menu dining room is an intimate area where the family can come together. The neutral walls give an elegant look while the wood details and plants are the natural elements that provide balance and harmony.


Truly-comfortable chairs create a personal space
Keeping things simple with a focus on comfort contribute to the creation of a space that feels personal. The artwork and the globe suspension lamps add an eclectic touch.