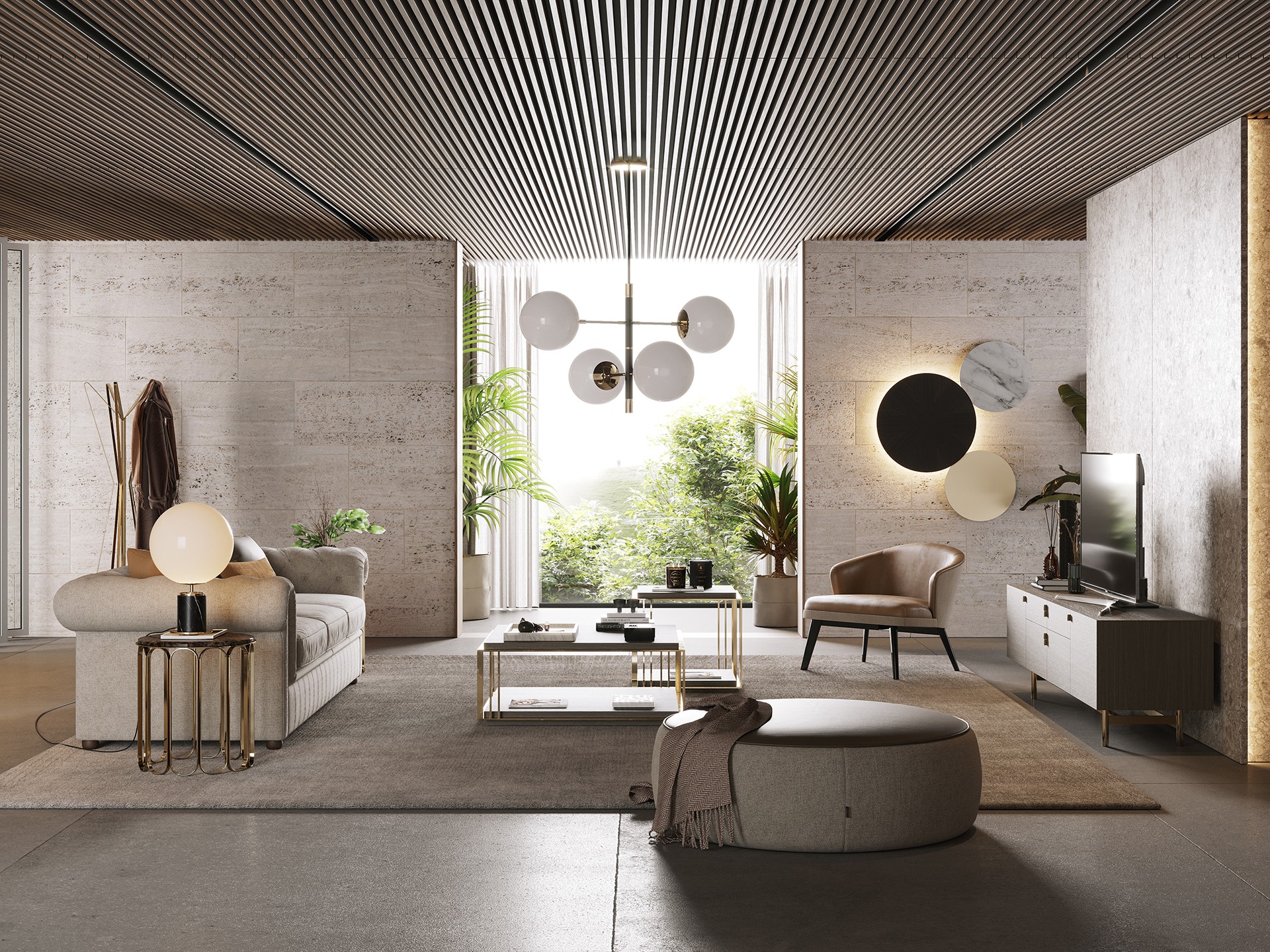 11 Products
Serene neutral tones & natural materials
The Next living room's warm minimalism relies on the colour palette and materials used. Serene neutral tones and natural materials create a welcoming space where light is vital.


Upholstered pieces that encourage the desire for unwinding
The upholstered pieces, including the sofa and the round pouf, encourage the act of unwinding and rebalancing. The art deco armchair and the metallic finishes bring a restorative feel to the living room.