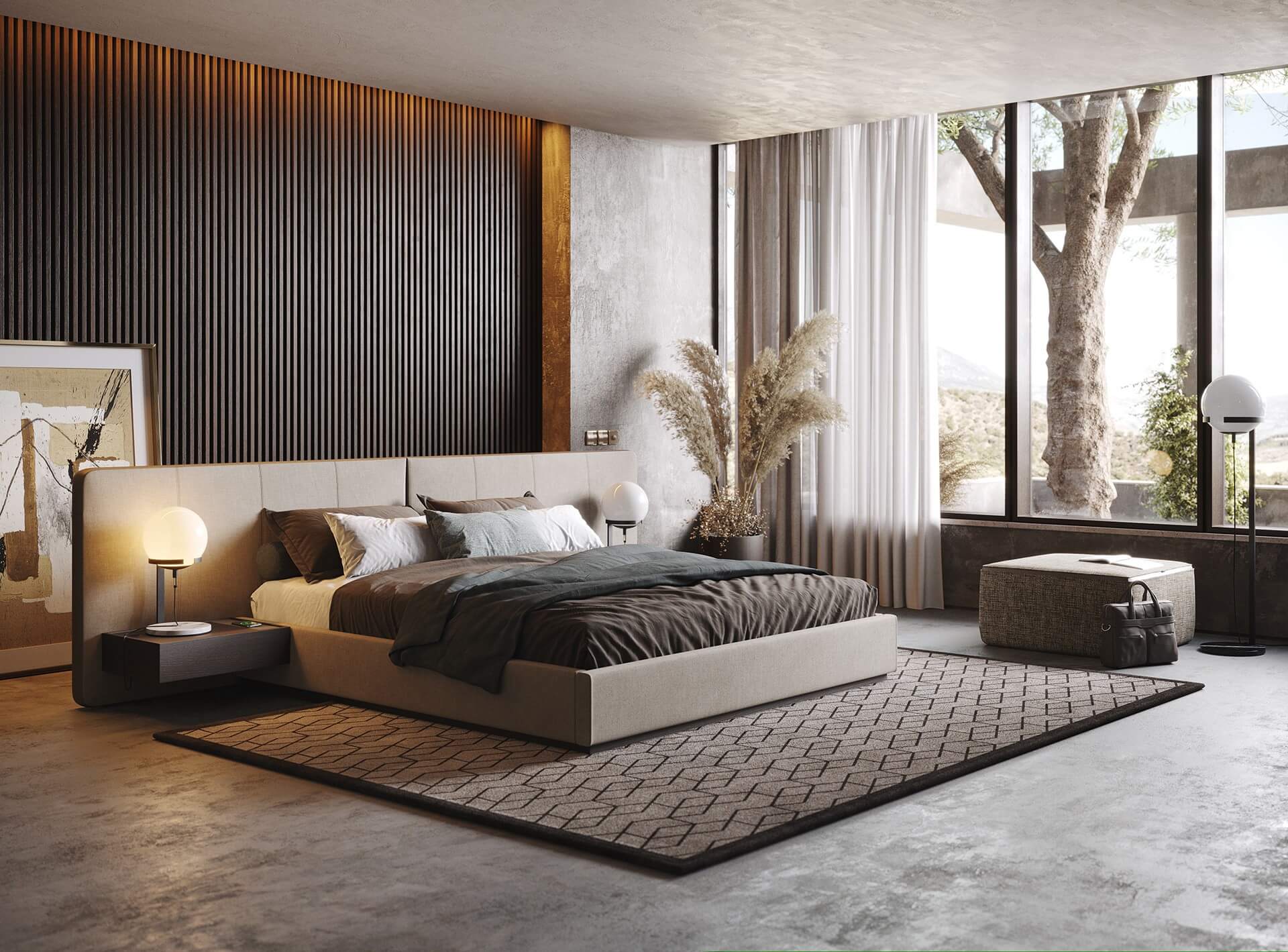 4 Products
Restorative & functional space full of textures
The Off-Hours bedroom embraces cosiness, balance and wellbeing. The lighting, the furniture and the colours create an elegant and functional space full of interesting details and textures.


Oversized upholstered bed frame
The bed with an oversized upholstered frame provides a night of healthy sleep while the marvellous pouf adds an unexpected touch of glamour. A bedroom focused on comfort and the essential storage space.