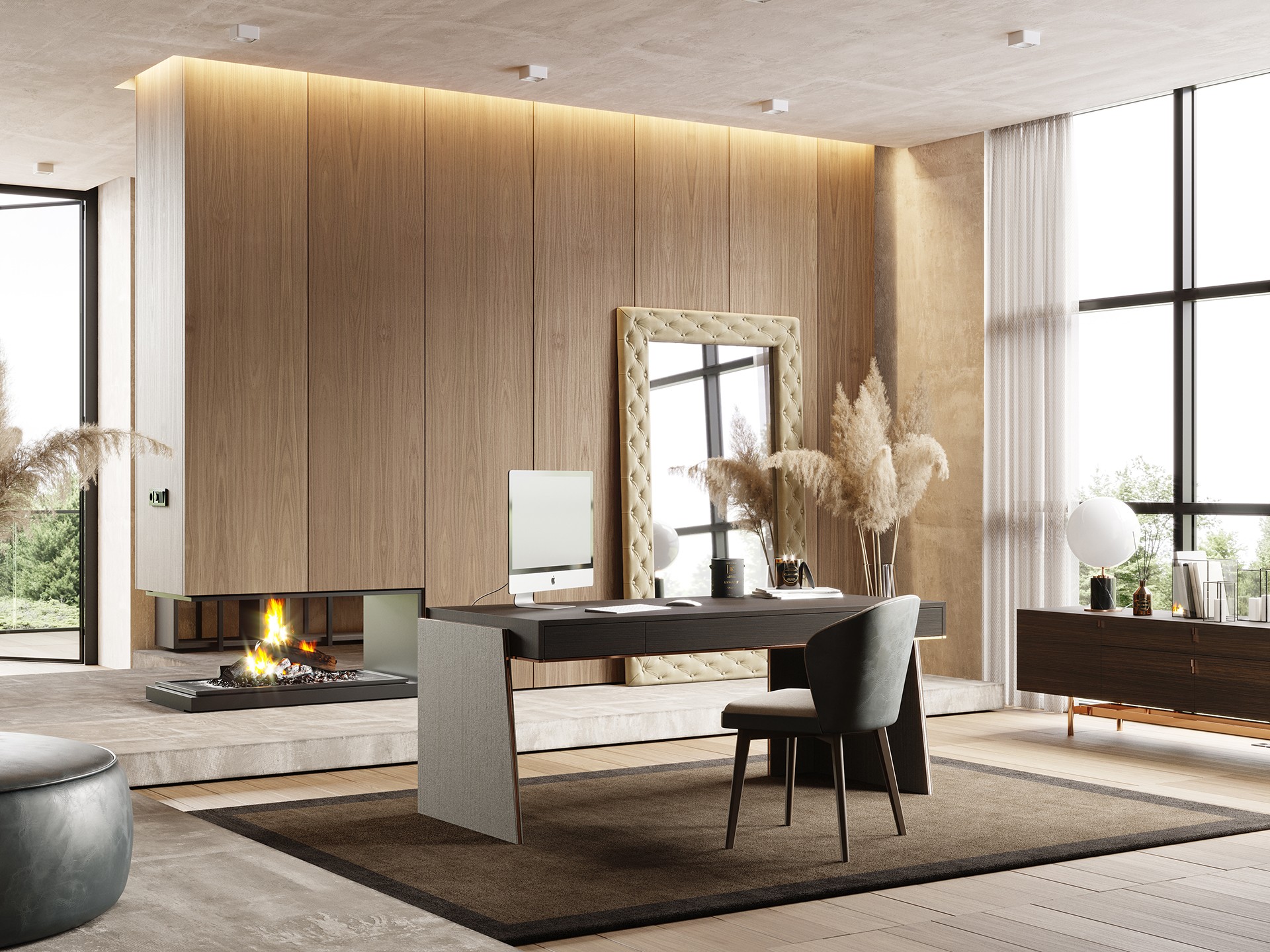 5 Products
Comfy chairs, slim dark desk & flexible designs
The Perseverance home office makes working at home more comfortable, organised and stylish. Comfy chairs, soft textiles, floor-to-ceiling windows and flexible designs create the ultimate modern home office.


High-glamorous space with eclectic accessories
A slim dark desk is carefully curated to blend in with the overall decor. The fireplace and the oversized pouf are eclectic yet warm home accessories in a highly glamorous space.