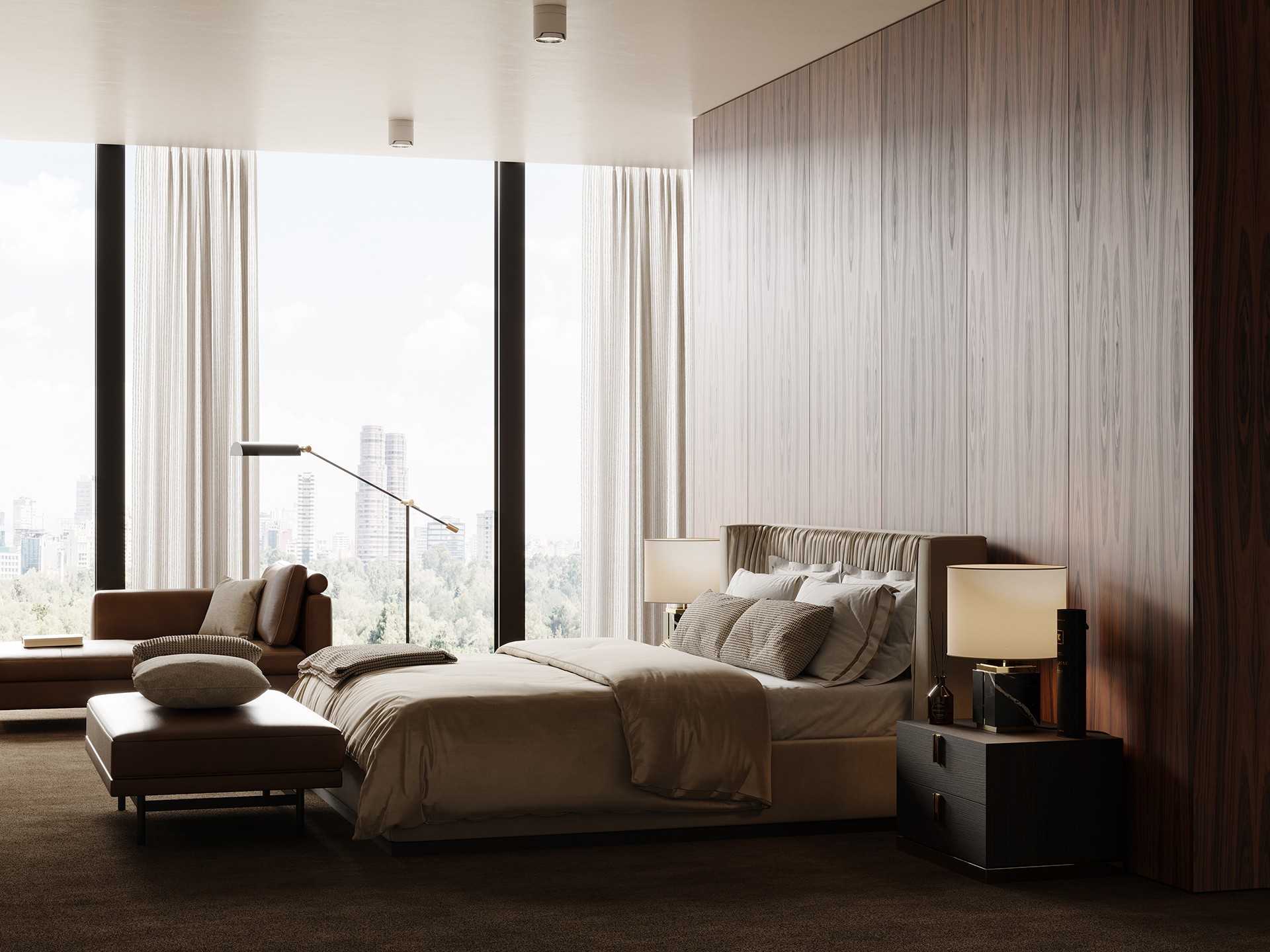 6 Products
The exquisite beauty of the wood
The Breakout bedroom is a well-balanced approach between velvet and leather softness and the exquisite beauty of the wood. In this sanctuary, the cream upholstered bed elevates the mood and look of the composition.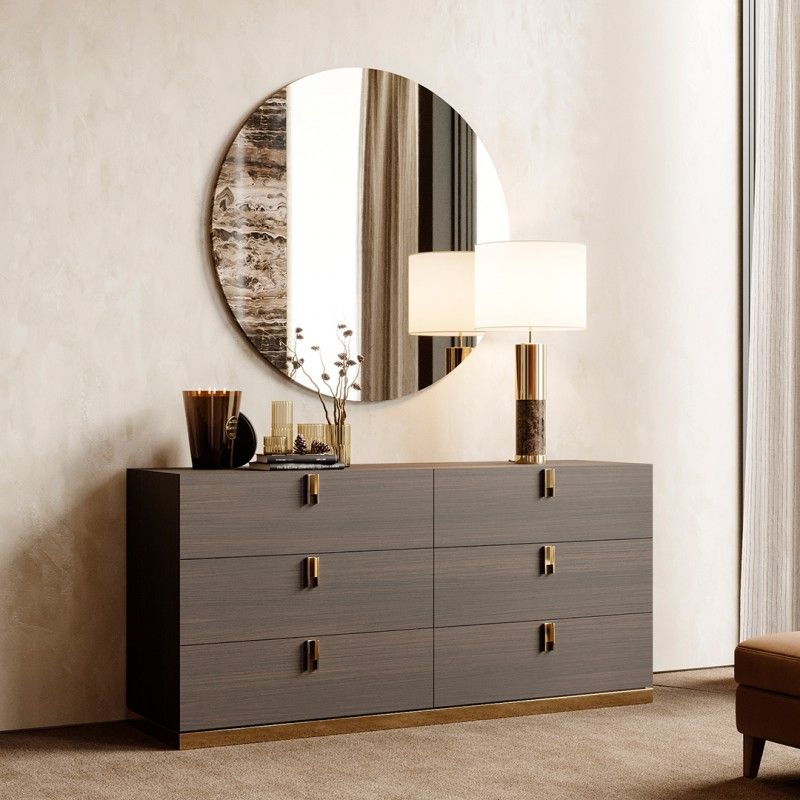 Romantic and contemporary shades
The wooden wall, the floor-to-ceiling windows and the simple bedside tables add romantic and contemporary shades to this relaxing space, complemented by natural light.