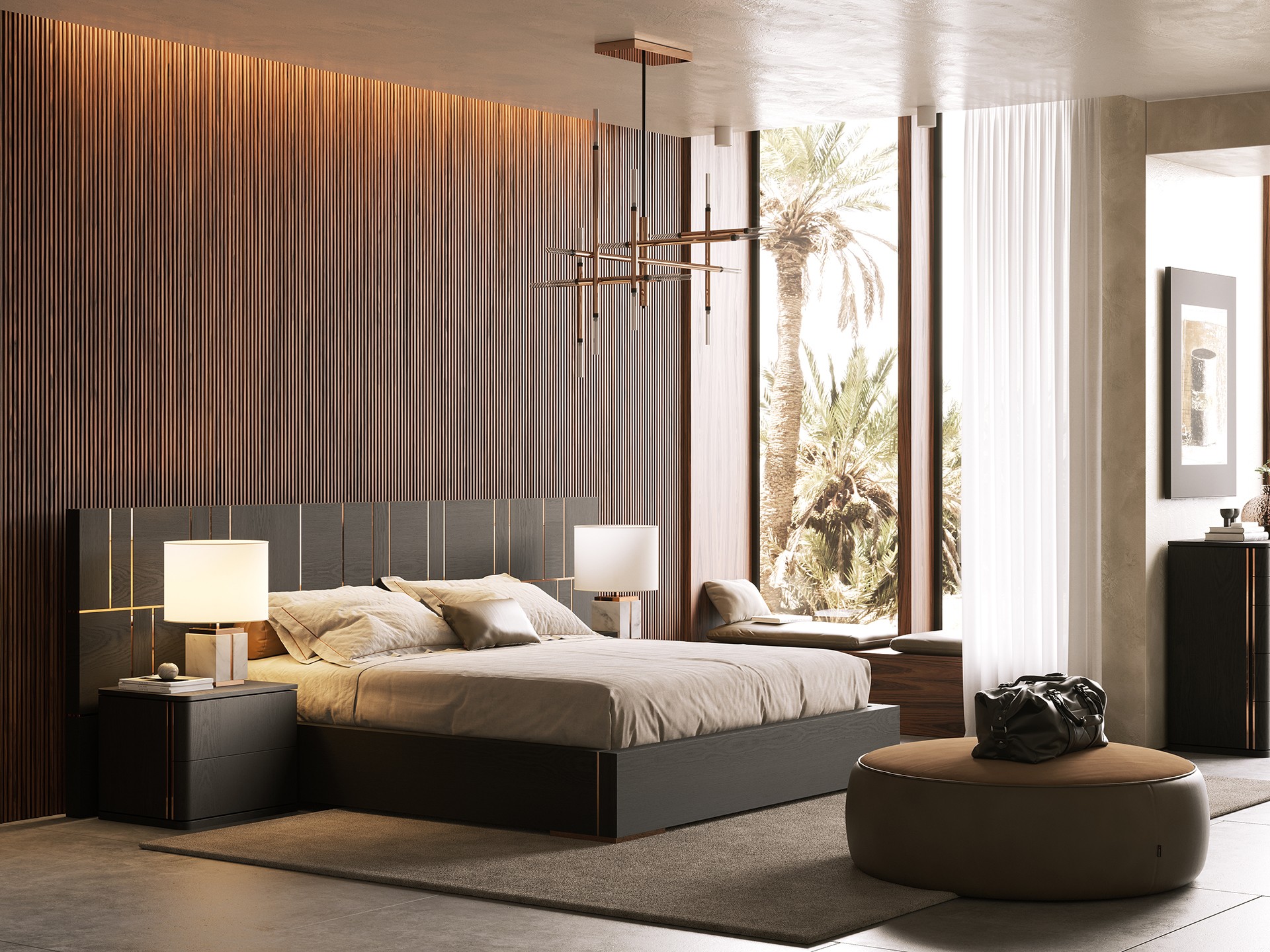 5 Products
INSPIRED BY NATURE
The Slow Down Room is a space inspired by nature with earth tones and wood textures, filled with unique finishes and natural elements. From the bed with a wooden frame to the bedside tables, everything in this interior design is designed to promote comfort and serenity.


Luxury retreat with unexpected materials
The Slow bedroom is a luxury retreat with unexpected combinations of materials, with the wooden wall and the marble lighting fixtures adding a sense of sophistication and glamour.