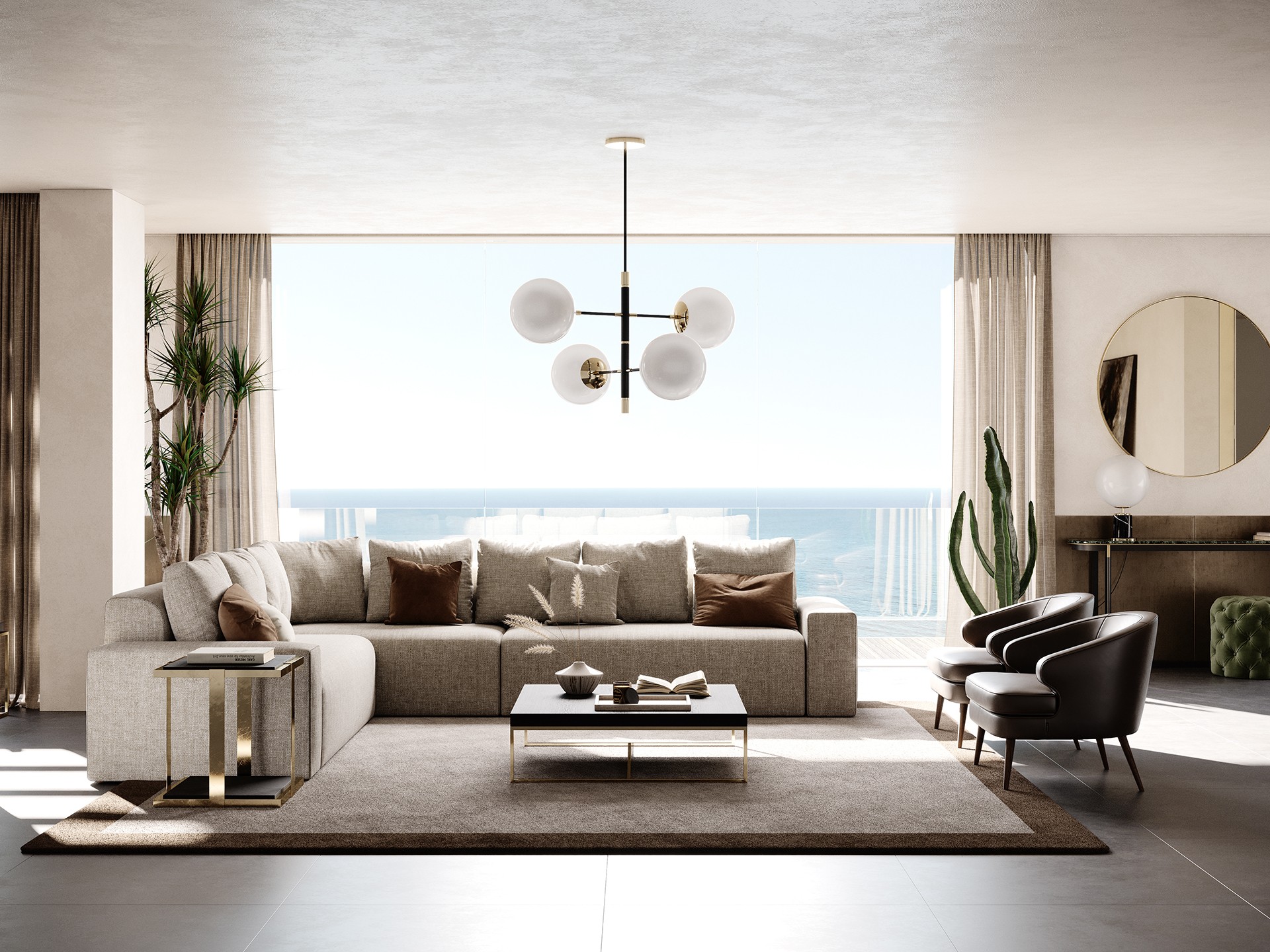 8 Products
Curated minimalism & calming designs
The Slow living room is a functional space that showcases style and comfort. It celebrates a lifestyle of curated minimalism, calming designs and versatile furniture. Sensorial tactility is the core of this space, with textural elements like noble fabrics, wood and marble.


The sunlight brightens up the living room
Together, they contribute to creating a room that feels comfortable. The large window allows the sunlight to brighten up the living room. The corner sofa and the curved armchairs fill the space with a sense of softness.