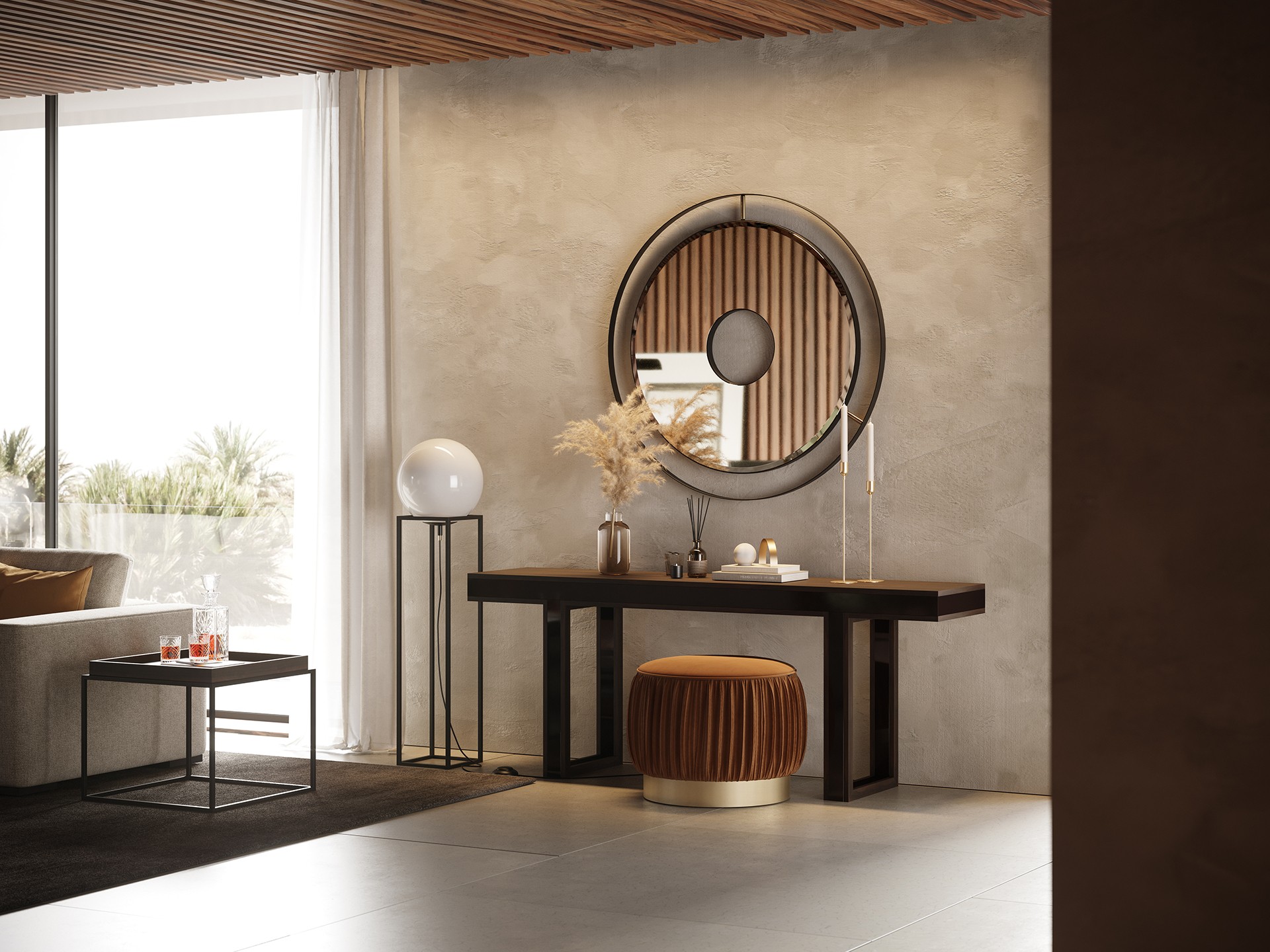 5 Products
Balance natural light with noble materials
The Varanasi entrance hall evokes new ways of looking at interior design projects. This seamless stylish entryway balances natural light with noble materials, introducing an emotional soul to a home.


The challenge of rethinking spaces
The connection between the round mirror with the shimmering frame and the charming pouf highlights the potential of the pieces featured in this entrance hall.