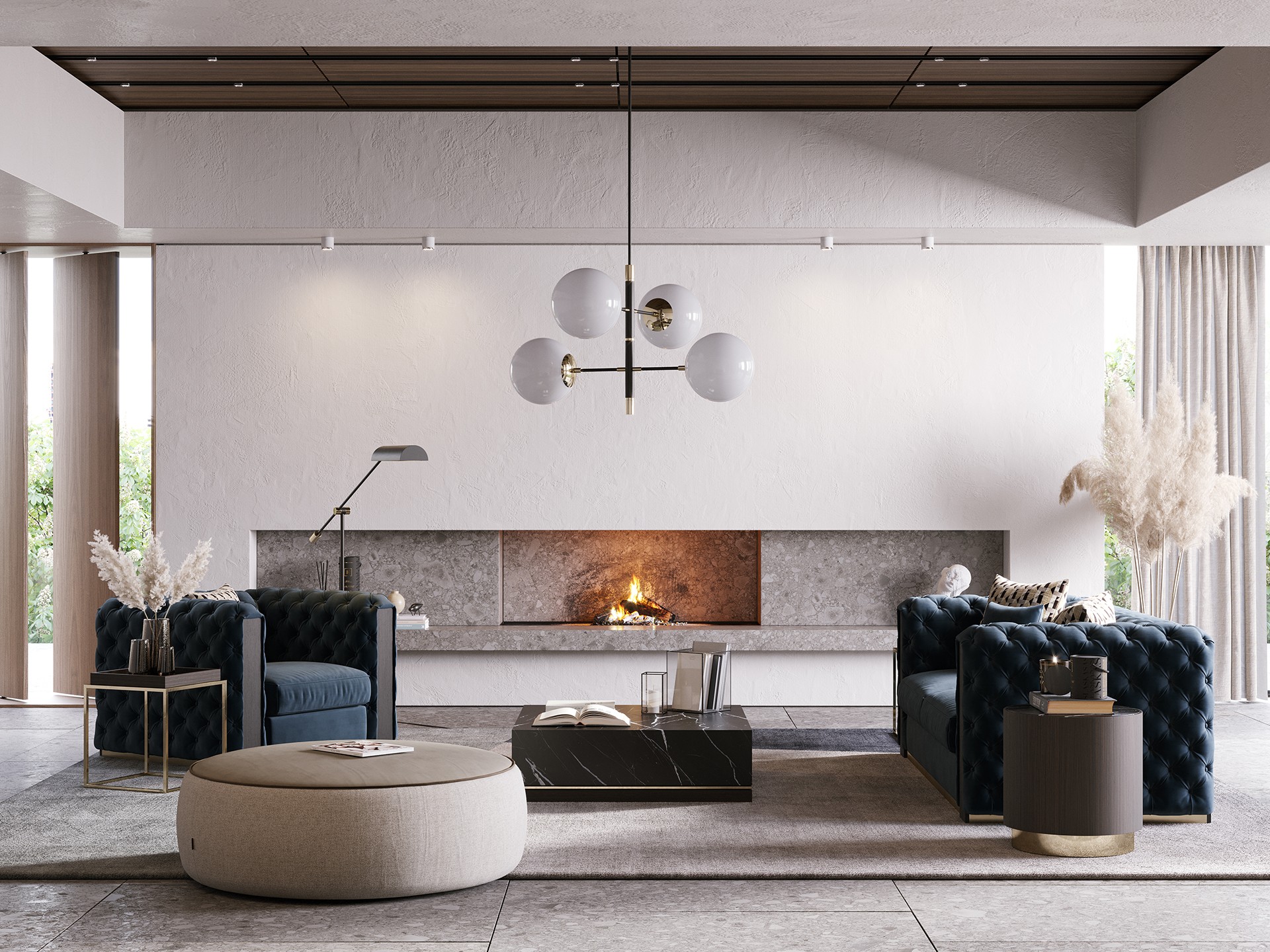 8 Products
Sophisticated details and luxe furniture
The Vivré living room's Art Deco touch relies on sophisticated details and luxe furniture. Velvet and leather materials abound on the upholstered items.


Unexpected accessories add a dramatic touch
The Marble coffee table adds a sense of luxury. The deep blue sofa with black ash elements brightens up the room. The fireplace is the unexpected extra that provides drama. adds a sense of luxury.