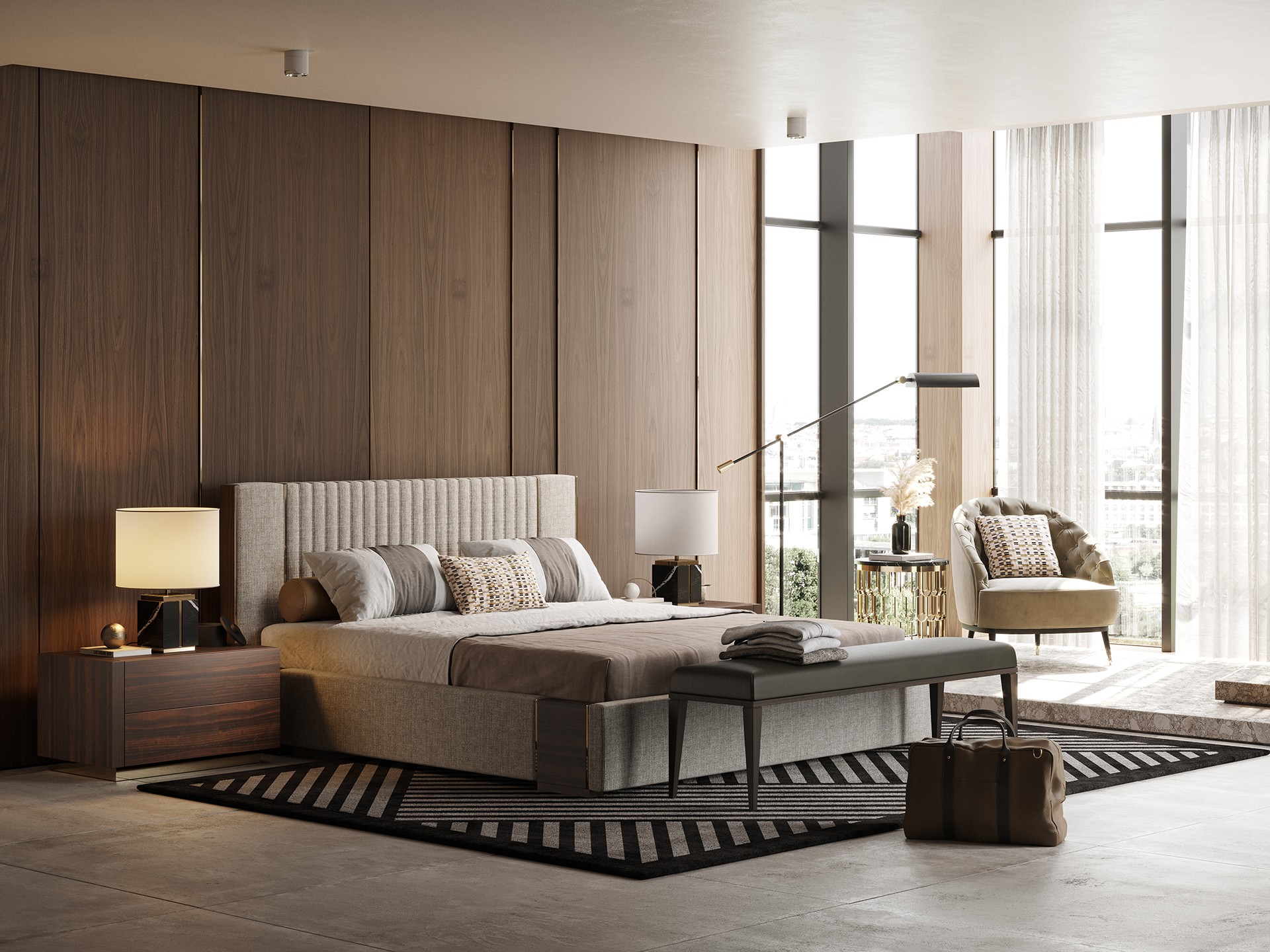 7 Products
Celebrate feminine aesthetic
The Wrapped bedroom celebrates a delicate aesthetic expressed through the use of colours, textures and silhouettes. Curved designs and earthy tones add a sense of luxury to the set.


Curved designs add a sense of serene luxe
The wood-panelled wall and the eye-catching headboard are vital in this master bedroom. The neutral wooden nightstands pair perfectly with an upholstered bench and a chic armchair.