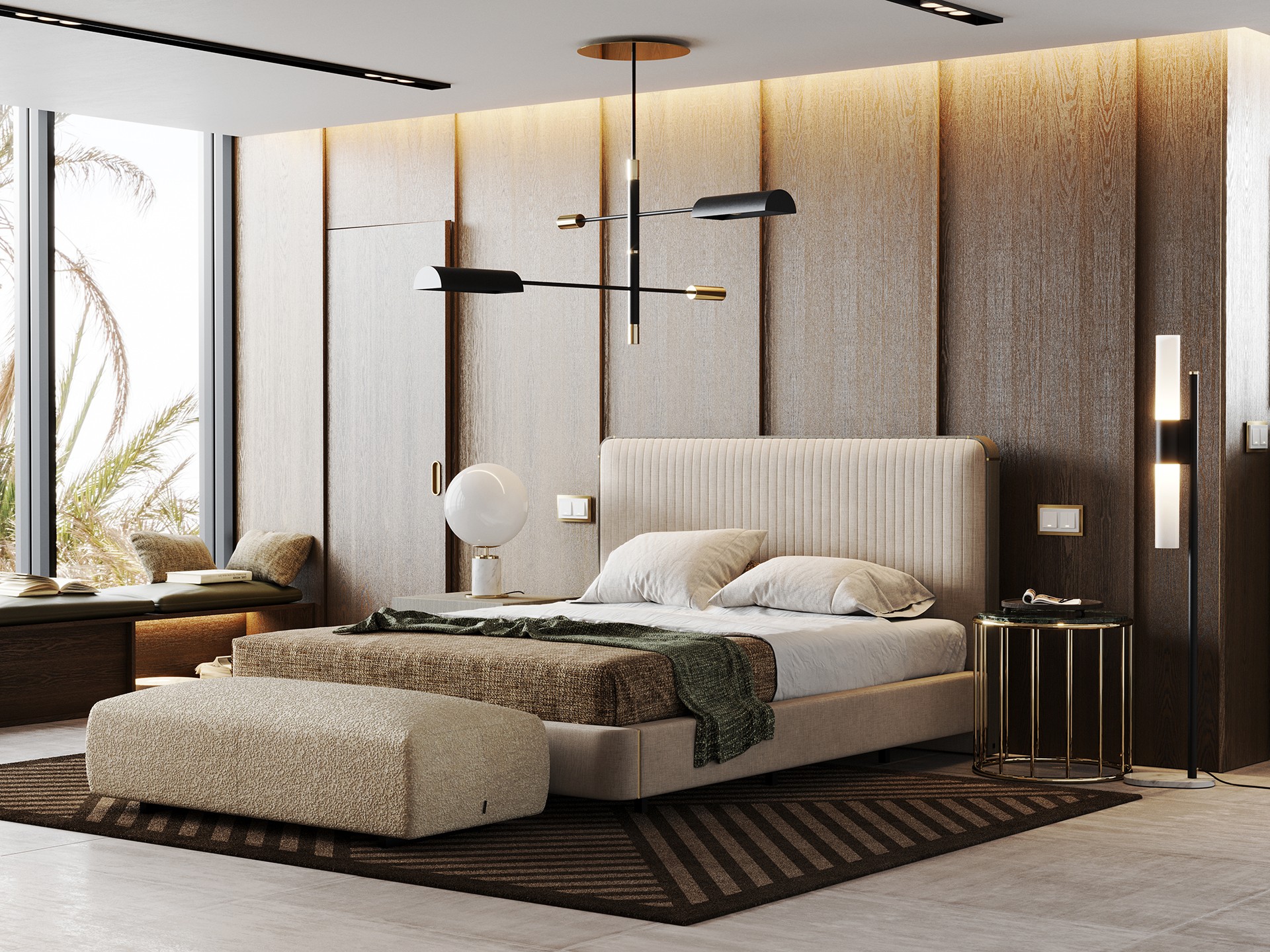 7 Produtos
Soft and tactile elements
The Sinuous bedroom incorporates soft and tactile elements. The private balcony overlooking a breathtaking landscape is the undeniable luxurious feature of this master bedroom that includes doors that lead directly to the outdoor space.


Upholstered bed in earthy hues
The upholstered bed in earthy hues and the round chaise lounge with ergonomic design encourage rest and provide comfort.
Produto adicionado ao carrinho