Good taste is essential when working with
interior design
. We all know that no one is born with good taste. Good taste must be learned, and one of the easiest ways is to exercise a keen eye. Everything we see leaves an imprint on our visual sense of taste and it plays a crucial role in
interior design work
. Being overwhelmed by a constant flow of information, the sense of beauty is quickly diluted by poor-quality visuals. That's why you have to exercise your powers of observation all the time. Browsing through
interior design magazines
, where you can follow trends in the world of
interior design
and find unique ideas for your home or projects, can help in this mission.
We all know the famous
interior design magazines
such as
Elle Decoration
and
Architectural Digest
. But they are not the only sources of quality content. In our selection, you will find
interior design magazines
that are a must-have for anyone who follows trends and is looking for inspiration.
1. Frame
Frame is a global platform for professional members and stakeholders in the
interior design
industry. The
magazine
is dedicated to exploring what's next in spatial design and is always on the lookout for what's happening on the cusp of innovation and creativity. Speaking with newcomers about their fresh visions to learning from seasoned experts and examining business insights that will shape future design practices, they aim to provide the community with a comprehensive perspective on spatial design at large.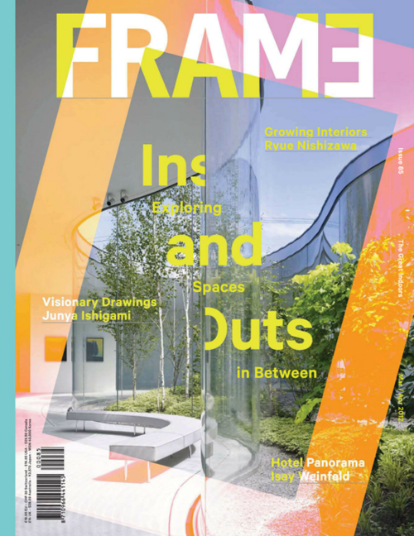 2. Hospitality Design
Hospitality Design
magazine is the premier trade outlet and voice for the hospitality design industry. It serves owners, operators, brands, purchasing agents,
interior designers
, and architects involved in the design of hotels, resorts, restaurants, nightlife, spas, and all other hospitality-oriented
projects
.
Hospitality Design
continues its four-decade mission to connect and enrich the industry through innovative
projects
, inspiring
products
, the
latest trends
, development spotlights, and interesting interviews with the industry's leading
professionals
.
You may also like: Collect Your Special Gift – Happy Holidays!3. Blueprint Interior Design Magazine

The
Blueprint
magazine takes a strongly contextual approach to architecture, design and art. As an editor,
Johnny Tucker
says: "Architecture, design and art is not created and does not exist in a vacuum, but is the sum of many factors from individual and group creativity to socio-economic influences. At
Blueprint
, we cast a critical eye over the whole story."
4. Dwell
For more than 20 years, Dwell has championed
home design
that improves people's lives. They feature new ideas about what a home can and should be. As a result, they offer expert advice for making your own space a better place to live. And provide a
marketplace
´ for the best-designed
products
available.
Main principles of the magazine
:
Humanistic
: It responds to the needs of real people and frames new ways of living.
Forward-looking
: It embraces new building methods and enhances its social and ecological context.
Optimistic
: It embodies
Dwell's
core belief that design can shape a better world.
You may also like: Entryway Design – How To Make A Stunning First Impression5. Traditional HomeTraditional Home
inspires 7.25 million consumers across multiple platforms. To celebrate the unique intersection where
luxury design
meets the way we live. The goal is to show millions of readers how to create interiors that are surprisingly fresh and just a little bit unexpected. As a result, it tells the stories that make houses homes.