London Design Festival
returns for its 19th edition this September (18 – 26th) with a programme of online and offline events across the UK capital. Presented via Instagram live from the V&A's newly reopened design galleries by
London Design Festivaleditor
Sujata Burman, the programme brings art and design interventions to the city's landmarks, neighbourhoods and cultural institutions in collaboration with local and international creatives.
Landmark Highlights

Medusa by Sou Fujimoto and Tin Drum at the V&A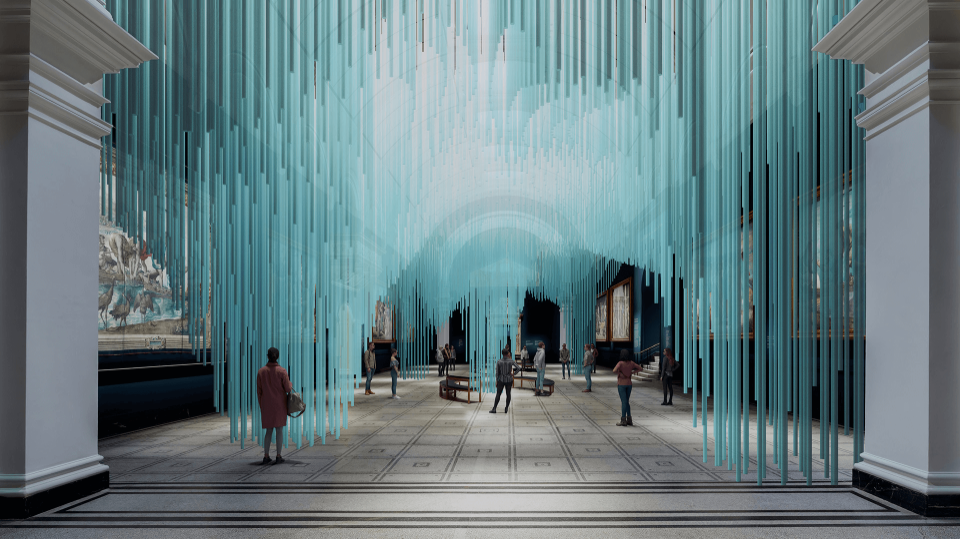 In collaboration, Tin Drum, the world's leading mixed reality studio and technology developer, and acclaimed Japanese architect Sou Fujimoto will premiere a new Mixed Reality installation
Architecture + Reality (A+R) at the V&A
, which examines structure, nature and visualisation. This mixed reality installation (a first for the Japanese architect) examines structure, nature and visualisation, through elements of light, sound, nature and architecture that respond to movements of audiences in the space at it will be the core of the 2021 edition of the festival.
'I really like to go back to the fundamental aspects of the architecture experience, creating the relationships between people and the place, or between a space and and people's feelings,' Sou Fujimoto
Between Forests and Skies by Nebbia Works at the V&A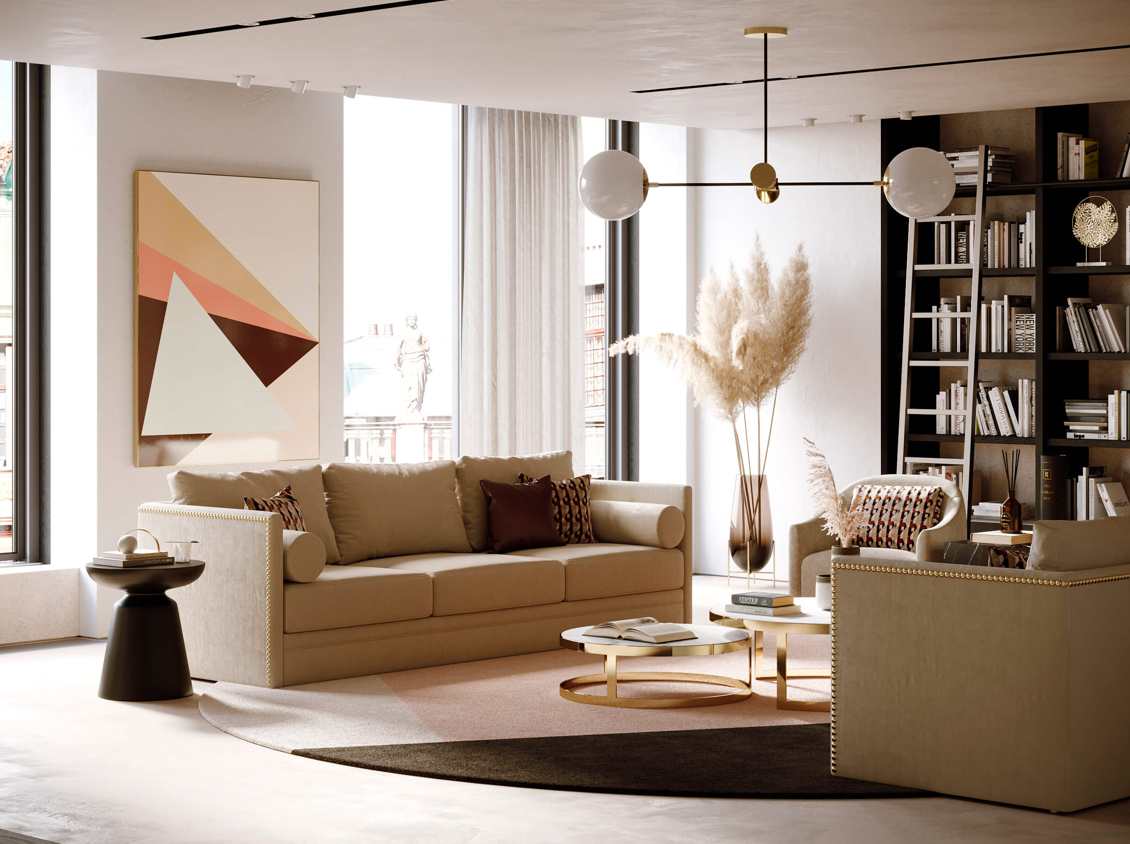 Nebbia Works have designed an immersive, low-carbon aluminium pavilion in the John Madejski Garden. The innovative design uses a minimal volume of material to create a seemingly delicate yet robust structure to demonstrate the unique qualities of aluminium. The pavilion comprises a self-supporting structure crafted from a single sheet of metal, cut and bent to create shade over the courtyard, making for a poetic space suspended between sky and water.
You may also like: Interior Design With Camilla Bellini – #2 Guest Blogging


Design London
Making its debut during London Design Festival 2021, Design London (22-25 September 2021) will showcase a curated selection of cutting-edge furniture, lighting and contract interiors brands as well as collaborations with renowned and emerging designers.

Design Districts
Design Districts
are a key component of the
Festival
makeup with each
Design District
constituting a cluster of events within a short walking distance of each other, enabling visitors to navigate over 200 events and the geography of the city.

Confirmed Districts for LDF21:

Brompton
Clerkenwell
Design District at Greenwich Peninsula
Islington
Kings Cross
Mayfair
Park Royal
Shoreditch Design Triangle
Southwark South
William Morris Design Line
Festival Commission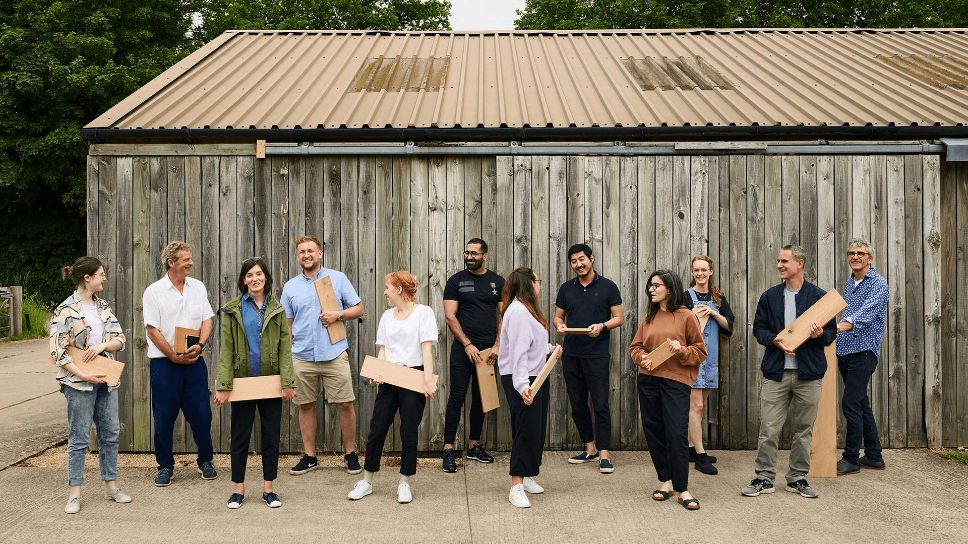 In a first for London Design Festival, for 2021, each of the city's 10 design districts will be celebrated with a unique sculptural waymarker to welcome visitors and communicate the distinctive character of the district. To create these Design posts, the American Hardwood Export Council (AHEC) and furniture makers Benchmark has teamed up with 10 of the most exciting talents of the emerging design generation, giving the students a much-needed platform to display their skills. Under the mentorship of Izaskun Chinchilla, Professor of Architectural Practice at Bartlett School of Architecture, and Peter Marigold, Professor of Design and Entrepreneurialism from London Metropolitan University.


"We decided to work with the COVID-19 affected generation, students coming from different backgrounds. These people have missed practices in the past year. They have an opportunity to touch the materials again in the factory at Benchmark." – Izaskun Chinchilla


You may also like: iSaloni 2021: What To Expect From The Design Event



Some of the the Desgin Brands that will be present:
[d]arc room
Anna Kosa Rugs
Artemide
Bokart
Crest London
FCI London
Ford Motor Company
Fratelli
Fritz Fryer
Icons of Denmark
John Cullen Lightning
OMK Design
Rigg
Studio Effe
Woven form

Follow us for daily inspiration!