Trying to give your bedroom a modern, contemporary feel? Look no further than our selection of contemporary bedroom furniture. Choose from sleek and sophisticated designs that express luxury and style, with unique shapes and colours that will bring new life to your space.
CHOOSE A STATEMENT PIECE AS THE THEME FOR YOUR ROOM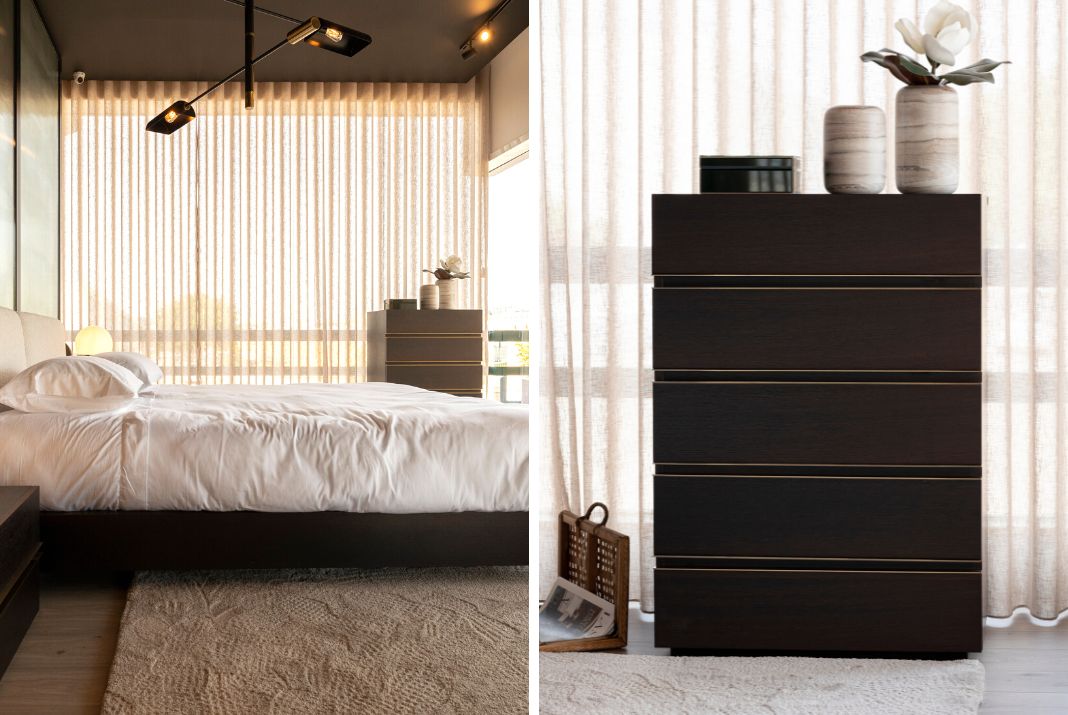 If you want to create a modern and sophisticated look in your bedroom, start by choosing one statement piece as the centrepiece for the room. This could be a contemporary bed frame, a stylish wardrobe or armoire, or an eye-catching nightstand. Pick a statement piece that stands out from the rest of your furniture and use it as the theme for your room. Once you have your main piece chosen, select corresponding pieces in similar styles and colours to complete the look.
The bed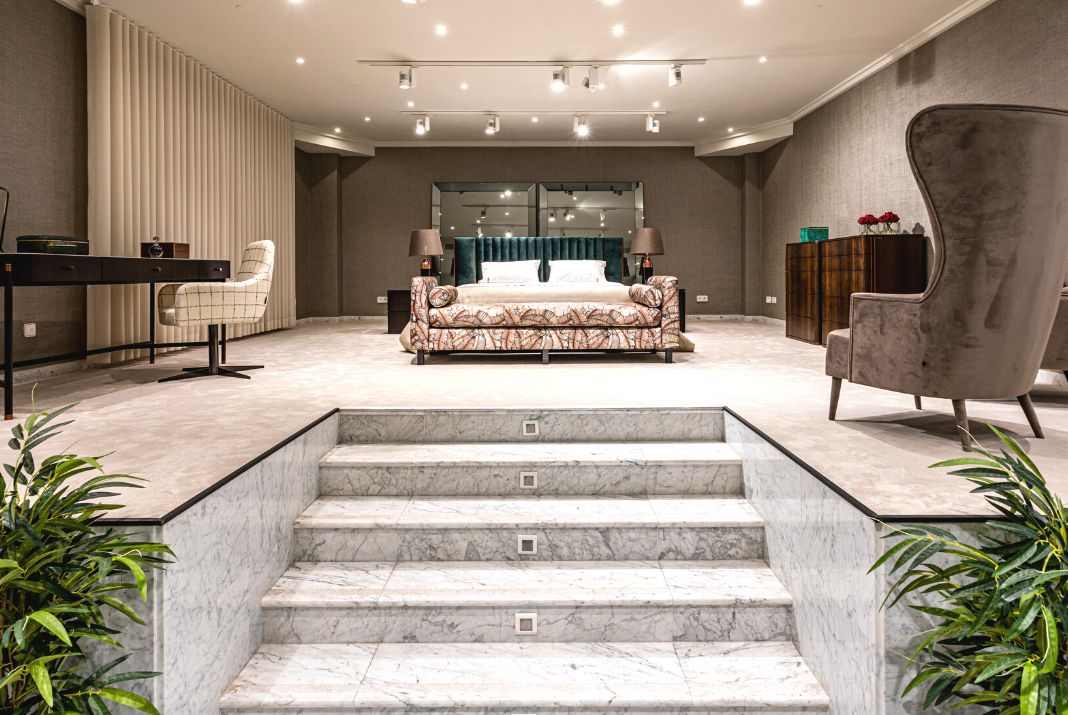 This piece can surely be your statement . You can choose to use bold colours and a excentric headboards to help your bed stand out over the rest of the crowd.
If you love opulent textiles and finishes, Lauren bed is the mid-century piece you need. Fully upholstered, this is an oversized bed for airy bedrooms. With its beautiful pattern, it will be the focal point of any master bedroom.
The bedside table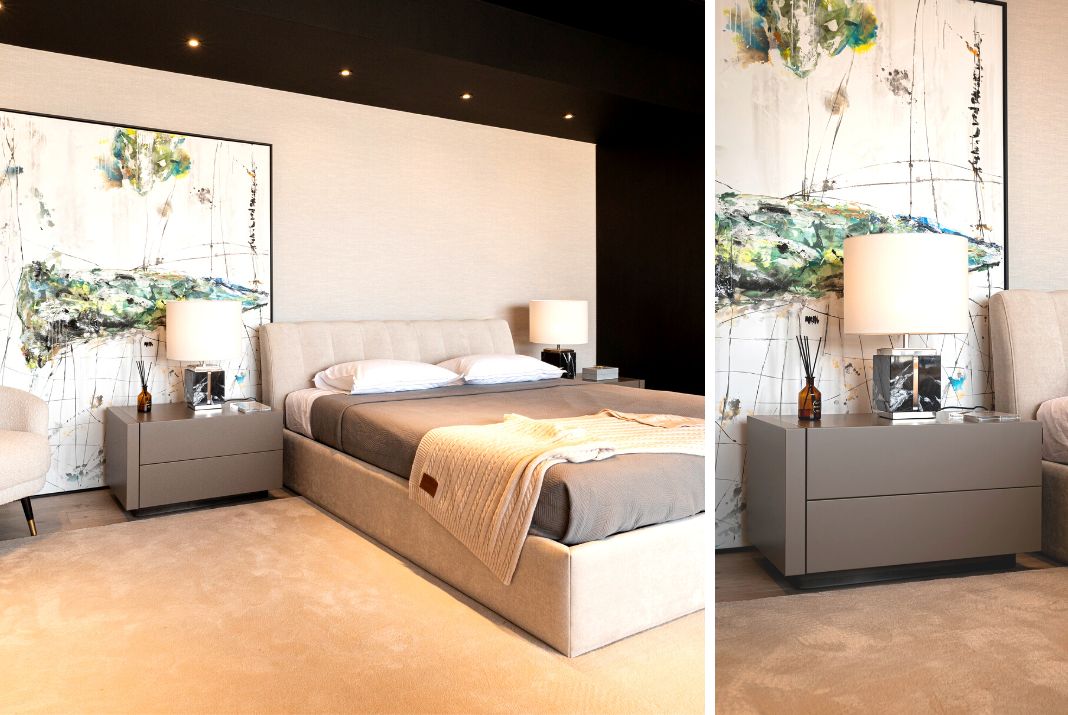 Although most of the time the bedside table is a discrete item, it can serve as your statement piece if planned right! Use a colour that contrasts with the rest of the upholstery in the room. The Kira bedside table is the regal piece to stand beside a luxurious bed
The Armchair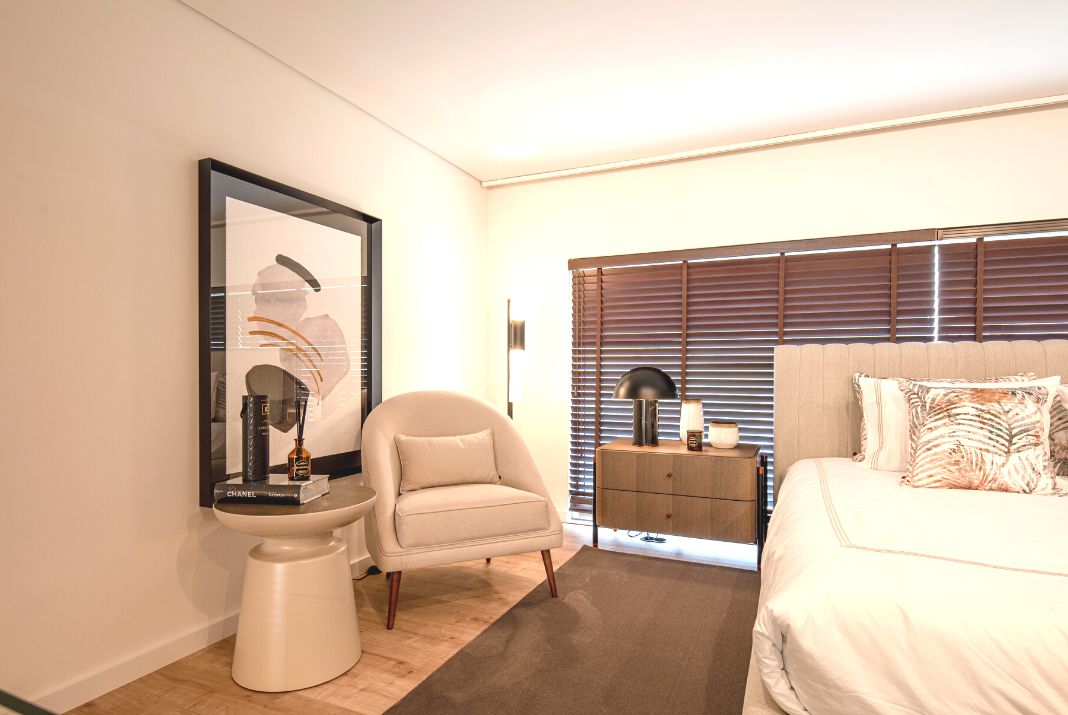 The armchair is the most common piece used by designers to make a statement. Since its role is different from that of a bed, the armchair should be placed opposite or a few feet away from the bed. The distance between the two helps to define the boundaries of function and space.
The Joe armchair is a must-have seating piece for outstanding sets. This fully upholstered armchair with deep convex back and angled feet is perfect for lounge luxury decors with a splash of contemporary elements.
SEE HOW THE PROS DO IT: HOW TO DECORATE YOUR HOME: THE DEFINITIVE LIST TO REACH YOUR HOUSE'S FULL POTENTIAL

Create Balance and Harmonize Textures with Accent Pieces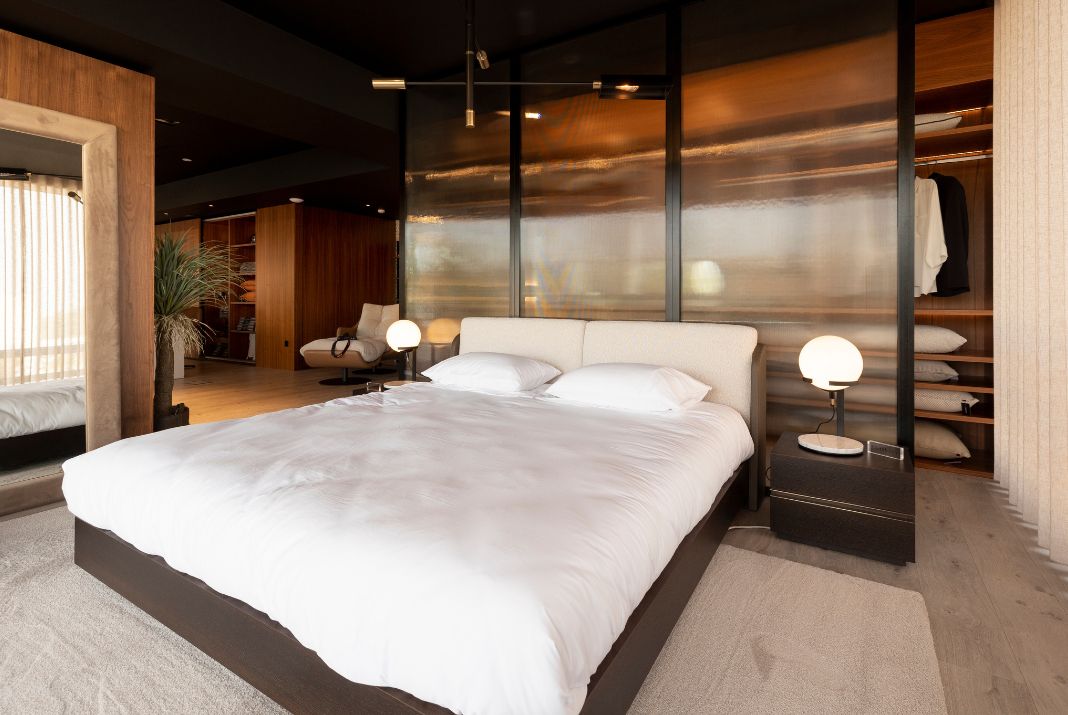 To tie your contemporary bedroom furniture together visually, consider adding accent pieces. Accent pillows, throws, and blankets with earth tones can add a natural element and ground create balance.
You can also add reflective pieces like mirrors or metallic accents to harmonize different textures and create some sparkle for an eye-catching display. Use bright colours sparingly as pops of visual interest to finish the look.
Stick to Neutral Tones or Veer into Subtle Colour Schemes.
Contemporary bedroom furniture can be bold, albeit without too much colour. Millennials are wise to incorporate the sleek and modern look of metal and glass into their design plans. To create a modern atmosphere, opt for a bed frame featuring straight clean lines and neutral tones such as grey, white, or beige. Soft muted shades of green, blue, or pink can also add style for those wanting to mix in some colour.
Lighting Can Help Highlight a Modern Aesthetic.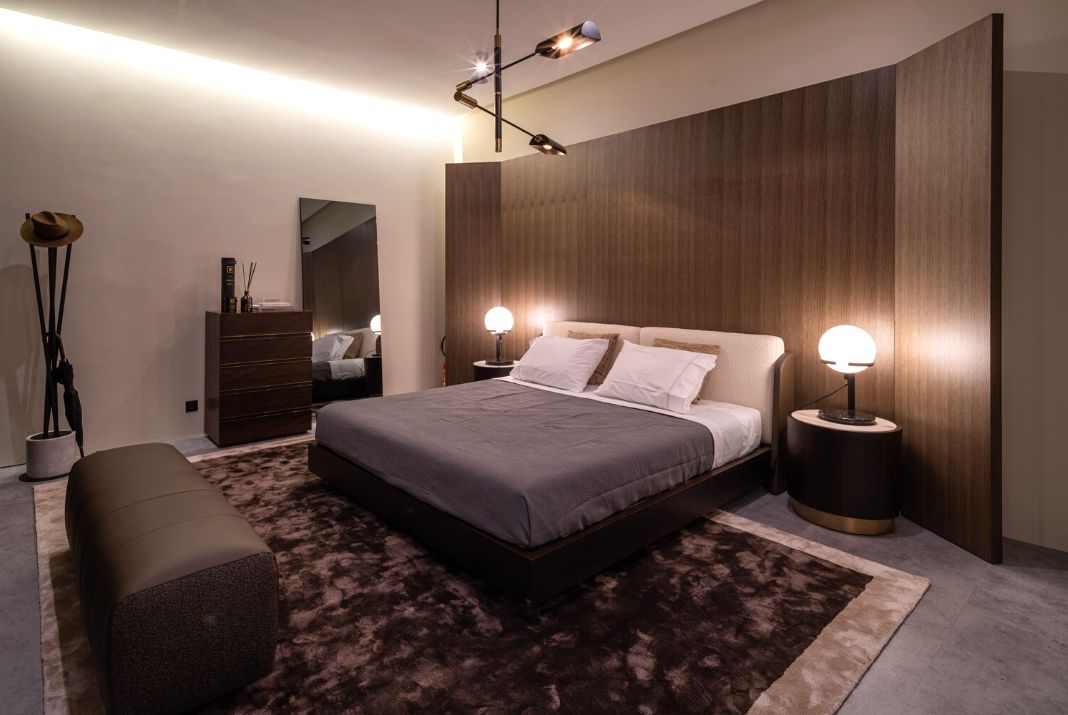 Modern lighting fixtures which can be subtle or bold are perfect for making a statement and highlighting a modern aesthetic in the bedroom.
Incorporate overhead track, recessed, and wall sconces lighting to bring the room into the 21st century and draw the eye around all your beautiful contemporary furniture pieces.
Best Practices to Incorporate Contemporary Furniture in Your Bedroom Design:
When incorporating modern furniture into your bedroom design consider:
a few pieces with clean lines and bold colours to create contrast.


Start by replacing your bed frame and adding a matching nightstand.


From there you can add in a dresser, armchair, or TV stand to complete the look of the room.


Don't forget to accessorize to bring all the elements together. Throws and pillows with geometric patterns can help add texture and personality to the room.
SEE HOW THE PROS DO IT: HOW TO DECORATE YOUR HOME: THE DEFINITIVE LIST TO REACH YOUR HOUSE'S FULL POTENTIAL