We came back from Decorex 2022 completely rejuvenated, inspired and determined to do better. A big thank you to everyone present at our stand at f157, it was fantastic to share new knowledge, meet new customers and develop new partnerships.
We wanted to provide you with our highlights from Decorex 2022 so that you can remember every detail about our stand and team. Follow this article to the end for a virtual tour of our booth!
Decorex Highlights - The VIP Lounge
Starting with one of the highlights of this tradeshow, Laskasas had the opportunity to be invited to participate in Decorex's VIP Lounge. It was a remarkable moment for us as a brand to be able to incorporate some of our pieces into this small design project that took place during the event.
Speakers used the Lounge as a space to meet and relax before and after their talks. Previously the annual BIID breakfast (designers and brand partners) was hosted in the lounge and attended by over 80 people. Designer, Nicola Harding also hosted a talk and drinks evening for over 100 VIP visitors in the space. Decorex had over 2,100 VIP visitors of which about 75% used the lounge in the four days.
Our Selected Pieces
We selected a few pieces to be present at this Lounge, like the beautiful Stewart Pouf in Seoul Camel. The colour of this upholstery made the Pouf merge perfectly with the wall background, beautifying the entire area.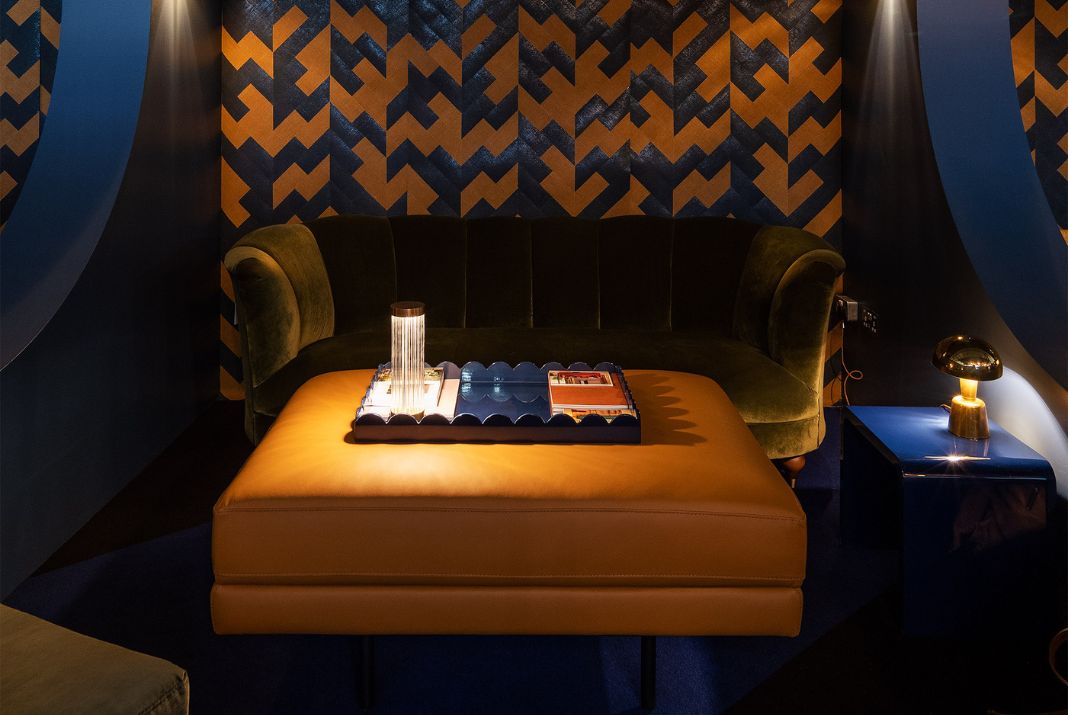 Stewart pouf is a delicate upholstery piece for a master bedroom or living room project. With a metallic structure and a clean aesthetic, this ottoman is a complimentary item for any decor.
In addition to our Stewart Pouf, we chose a pair of Marlow Armchairs, which produced a beautiful combination that garnered some attention. The simplicity and comfort of these armchairs were the primary reasons for their appeal.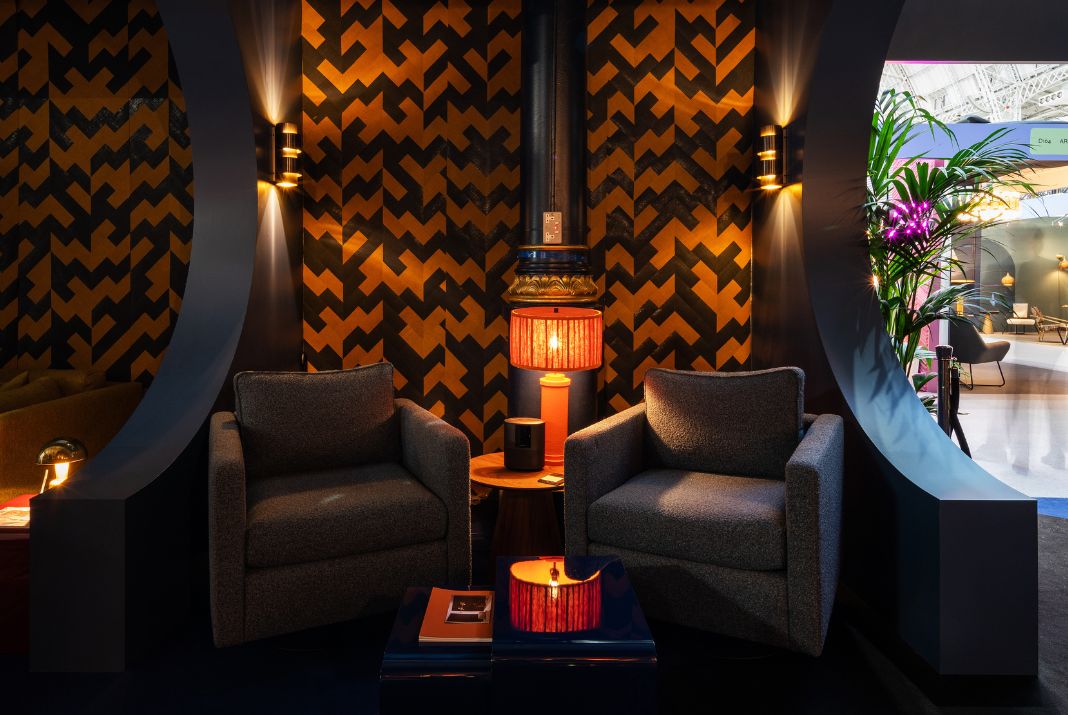 Marlow armchair brings new perspectives to classic seating design with strong lines and clean details. It is a square-line piece with a round base where the mix of shapes creates a fun game with dimensions and forms. Conceived for home offices and living rooms with supreme levels of comfort, the Marlow armchair is a contemporary style piece with a vintage soul.
We also had the opportunity to display our Xangai Armchair within the VIP Lounge, which is already well-known among our customers for its slightly irreverent style while remaining timeless.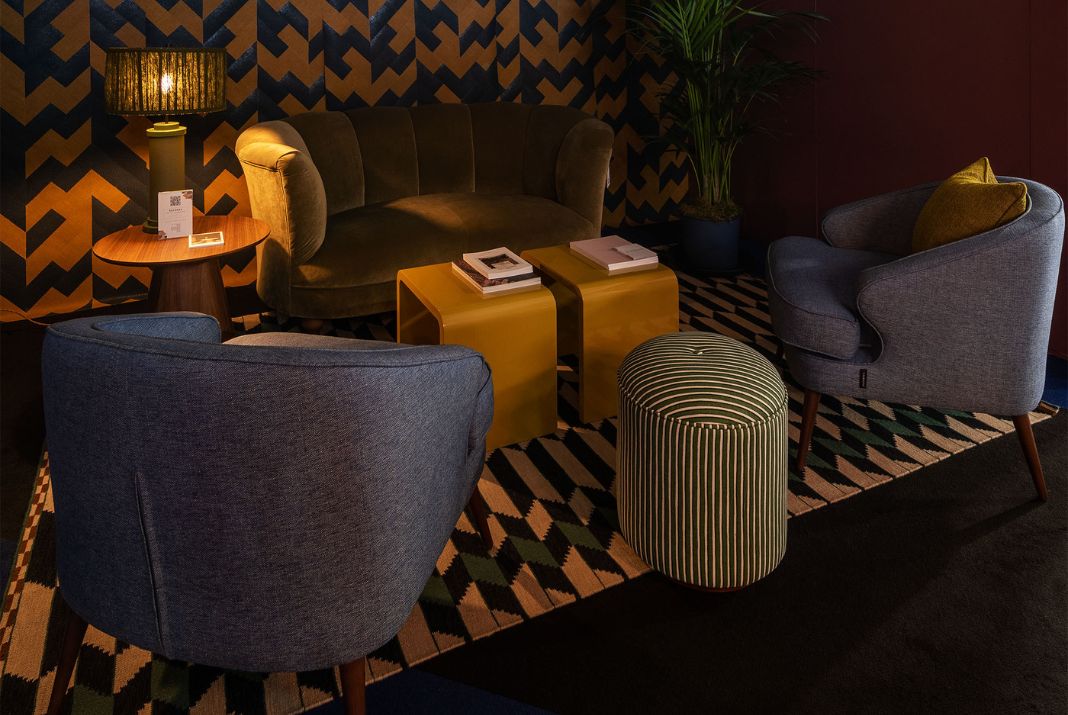 Xangai armchair is an Avant-Garde seating piece for cosmopolitan homes. A comfort masterpiece fully upholstered in velvet with four wooden legs. Xangai is a classic chic piece that combines the velvet luxury touch with a strong design, ideal for vibrant living room decor.
Our Stand, Our Essence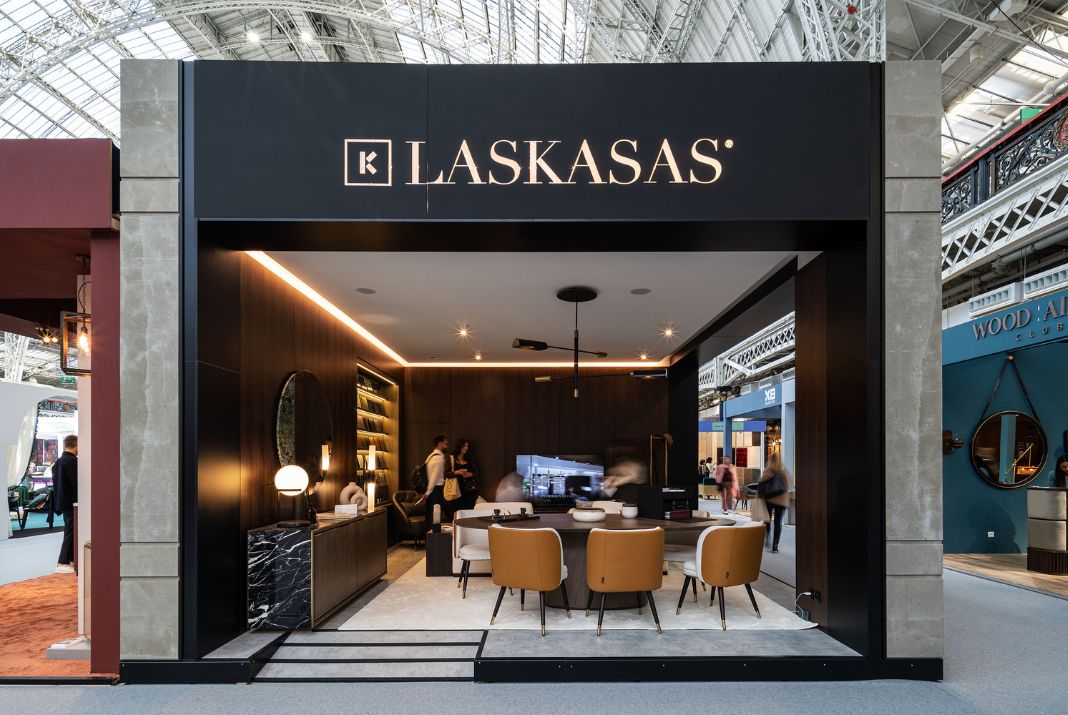 We have arrived at our main highlight of decorex 2022, our/your stand. Faced with a large collection, we selected a few special pieces to bring to London this year.
Let's begin with the dining room; we chose one of our most renowned tables, the Kelly Dining Table in this small space. Its oval shape was ideal for this stand, making a big impression in a narrow area.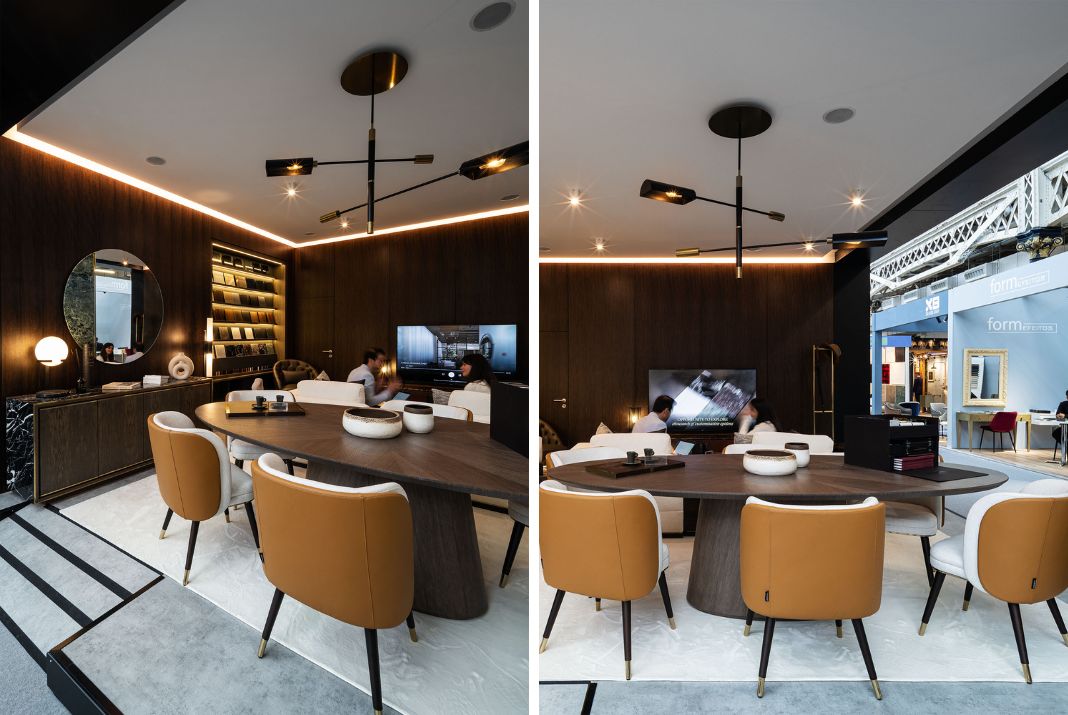 This table holds a design that will stun you. This oval dining table is an eccentric piece conceived for extravagant dining rooms. The perfect addition for luxury restaurants and exclusive dining areas. Playing with function and design, its oval top gently lies in one robust column.
The curved design of the Ambrose Chair fitted perfectly around the oval Kelly Dining Table and also got a lot of attention from our visitors.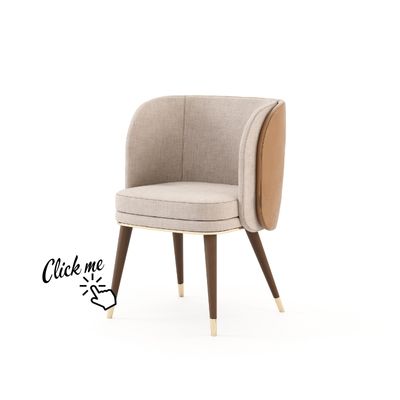 Ambrose is a one-of-a-kind chair with a sleek convex back. It features a discreet wooden base to support a majestic upholstered chair with a comfortable seat.
The Iconic Rick sideboard was the perfect finishing touch for this design project, with its tabletop in Nero Marquina Polished Marble standing out on its own.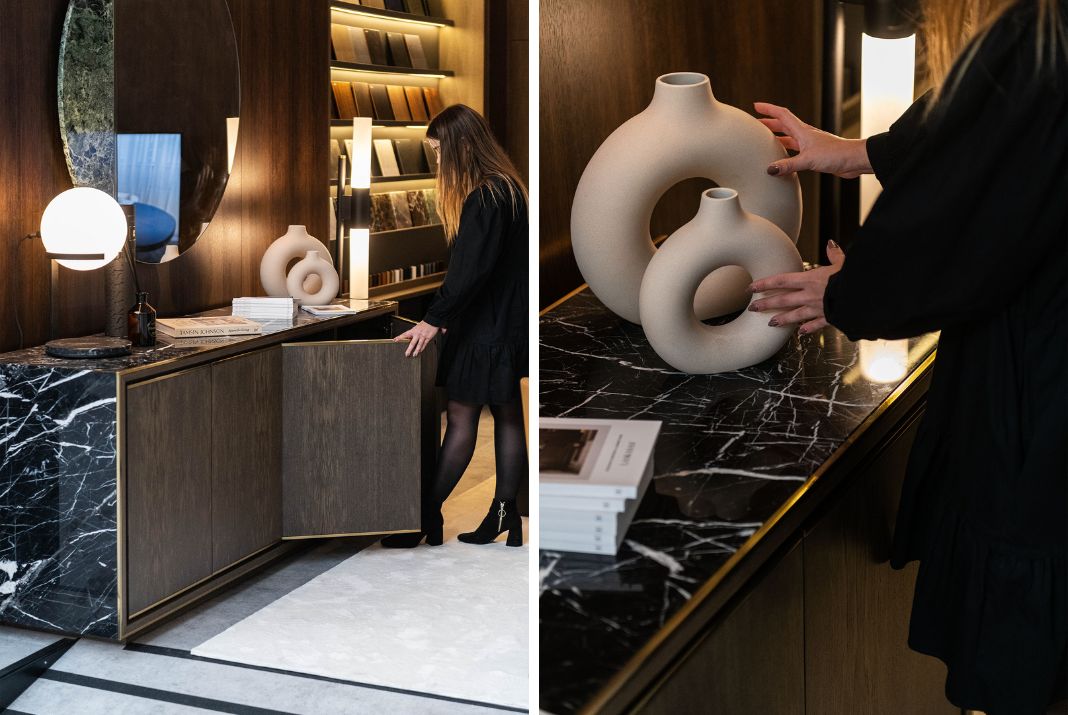 The Rick sideboard is that statement piece that will define the entire dining room concept. This storage solution made of wood and marble, with four doors, creates a gathering space in a room or a corner of the living room to mingle with family and friends. The dining room is a space that needs to offer both sophistication and function and luxury. The Rick sideboard will be a focal point that is not only beautiful as it is also practical.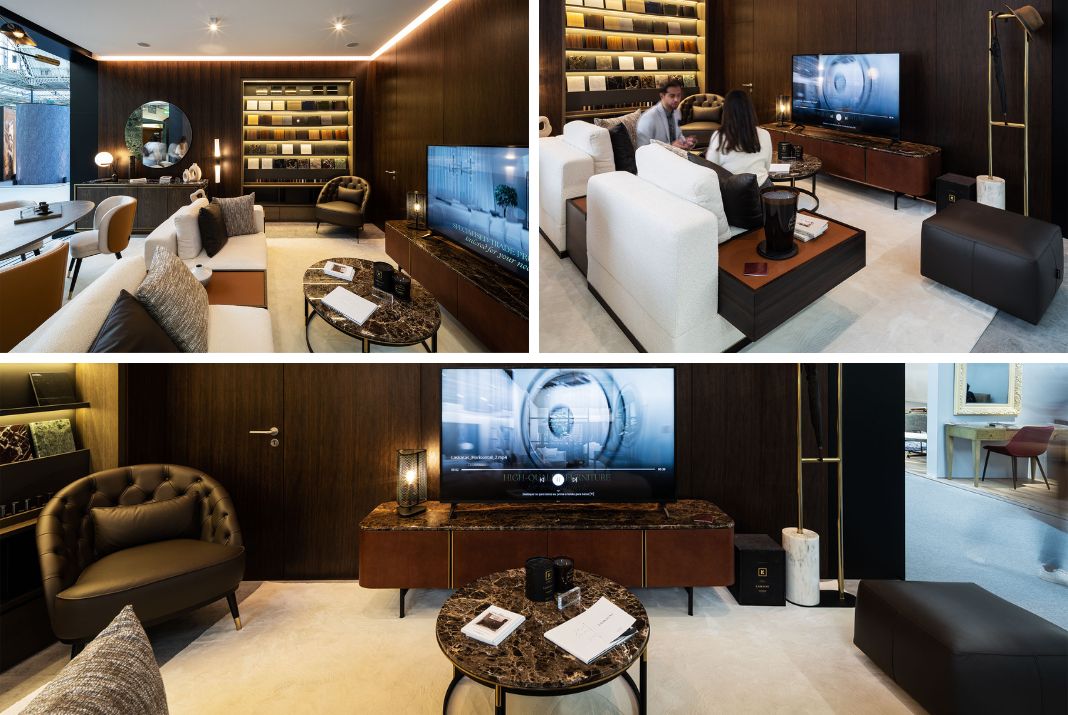 Starting off the living room we had a fantastic combo with our Norman Tv Cabinet and our Lyssa Coffee Table both with the Emperador Dark Polished Marble tabletop, perfectly aligned with the ambience.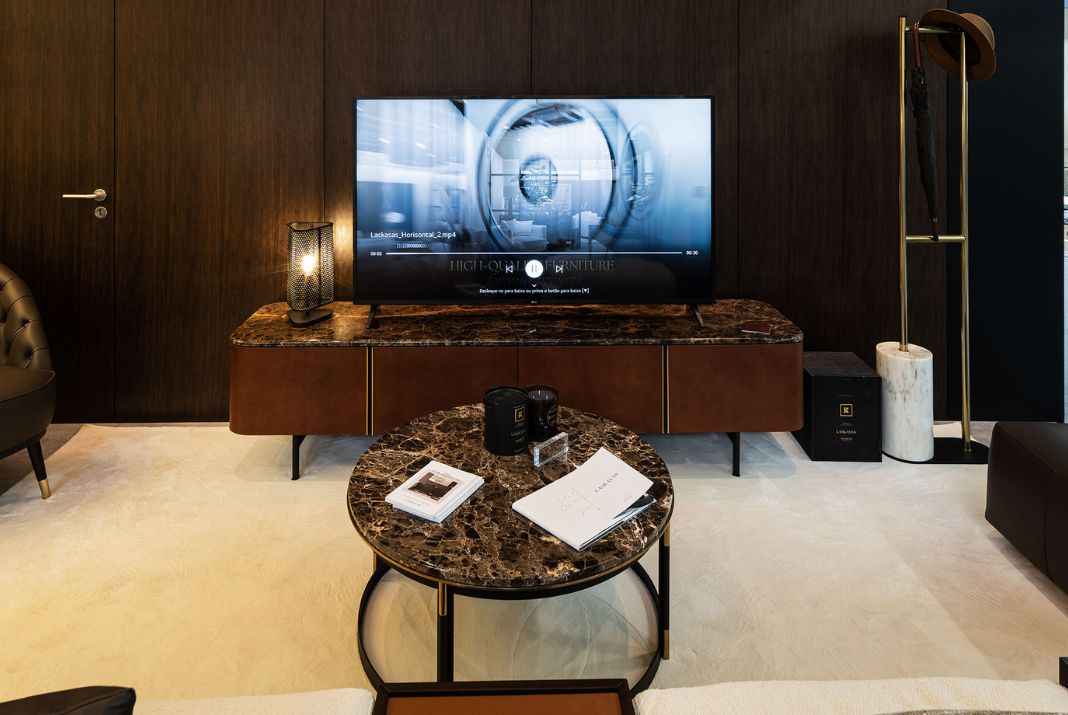 The Norman Tv Cabinet is defined by its elegant, minimalist silhouette, it blends perfectly with interiors in the traditional and 50's-inspired setting. The customizable tabletop can home a TV, loudspeakers or even a soundbar. Give your living room a refreshing touch and enjoy its classic beauty.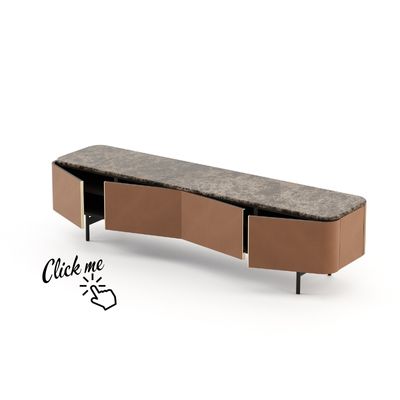 Beauty lives inside the Lyssa coffee table. Defined by its solid marble top, this living room piece is conceived from different materials and details for additional glamour. This a unique coffee table for those who have a peculiar taste for functional and sophisticated pieces.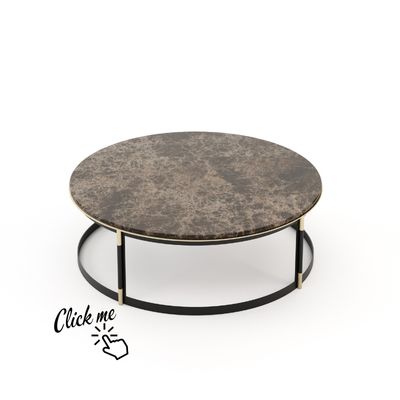 The Hector Armchair is a stunning addition to any living room. It establishes itself as a classic piece with exquisite design.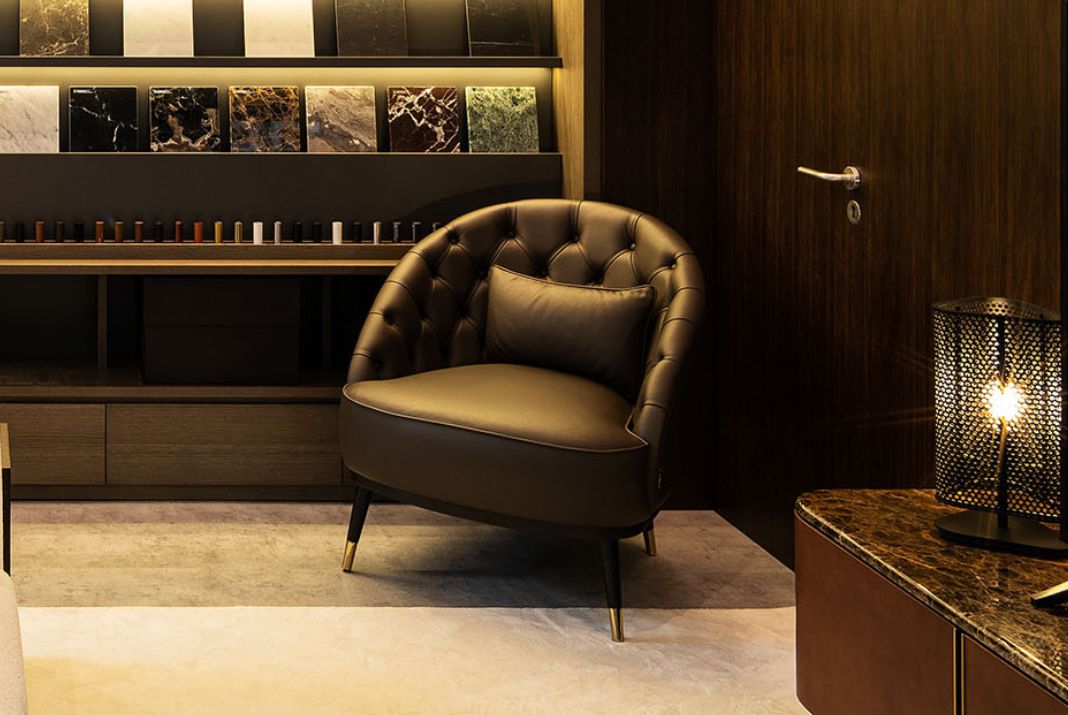 Hector armchair features a solid body structure combined with organic elements and luxury velvet fabrics. The back designed with deep buttoning evokes a warm sophisticated look that contrasts with the metal shoes on Hector's chair legs.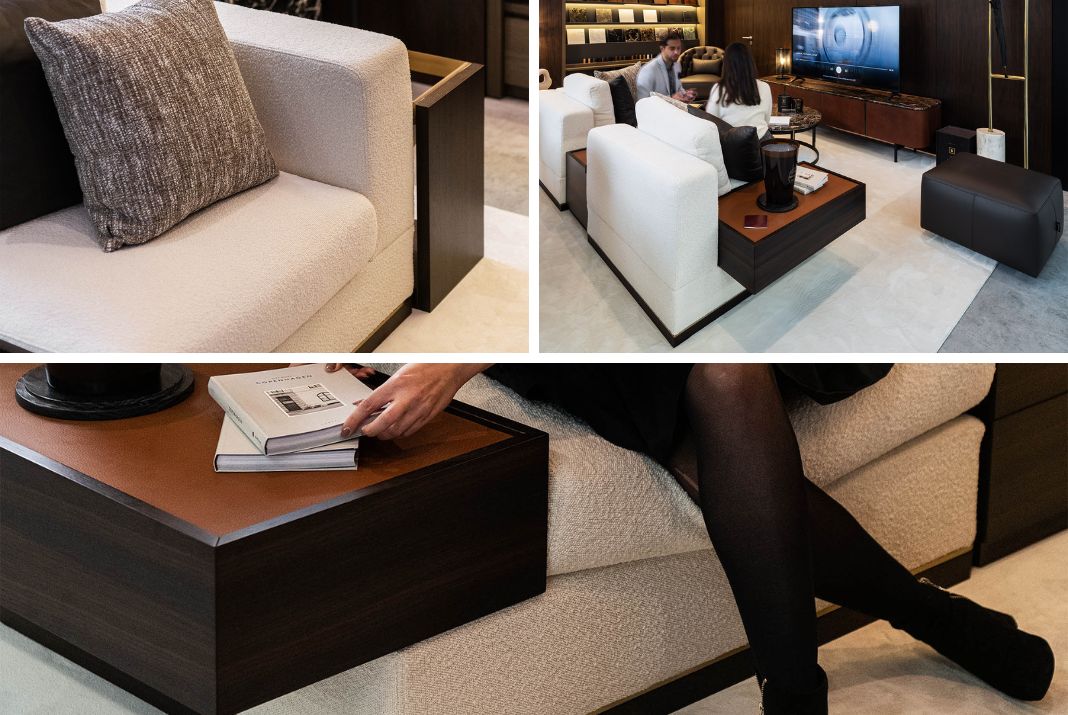 We arrive at the centrepiece of the stand and one of the most emblematic pieces of Laskasas, the Fletcher Sofa. A modular sofa with wooden partitions that can be incorporated into small spaces and still maintain sophistication.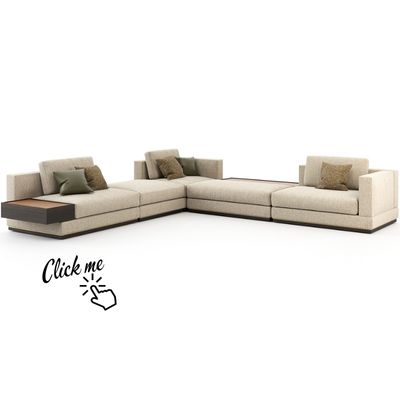 Uniting carefully balanced proportions, great comfort and a conscious renunciation of decorative details, the Fletcher modular sofa exemplifies the characteristics of this sofa type in its purest form. Thanks to its modular design with side, corner and central elements as well as a chaise longue, the size and form of the Fletcher modular sofa can be customised to meet a diverse range of requirements.

Some Excellent Visitors
In addition to some famous designers present at our stand, we had the pleasure of receiving Greg Penn (@manwithahammer), a well-known and cherished influencer from the United Kingdom, with interior decoration and homeroom restoration projects.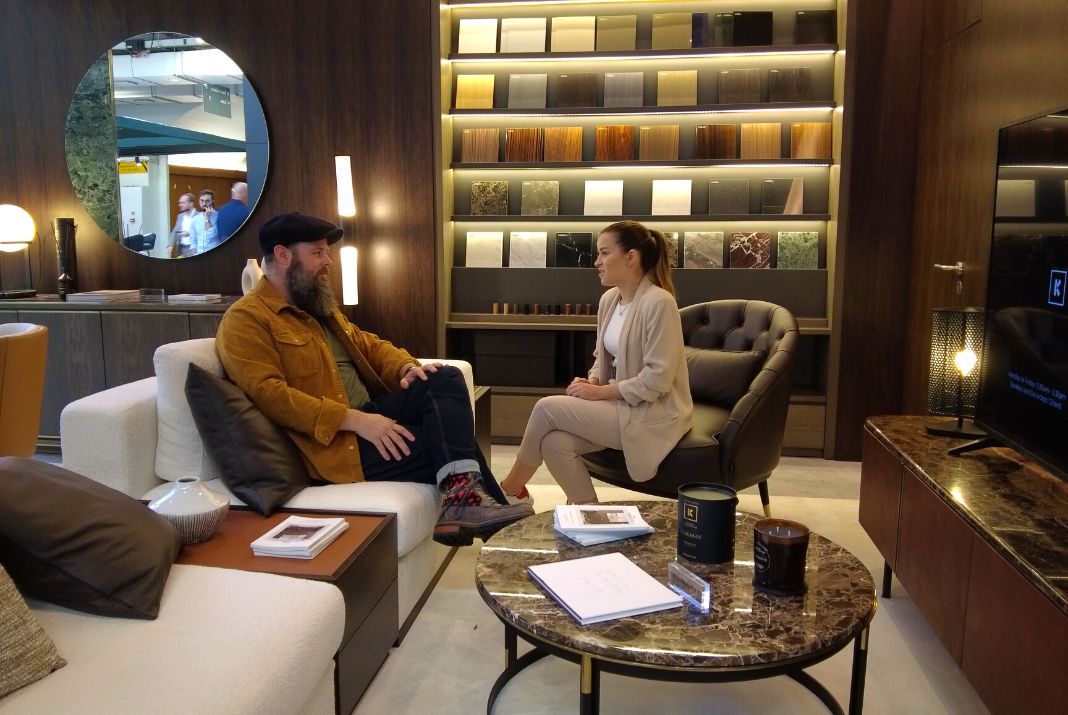 We chatted, laughed, and drank a few glasses of wine, and then he shared with us some of his plans for 2023 that we will reveal later!!
Our Virtual Tour — Decorex 2022
If you missed the opportunity to meet with us in person, I have some good news for you. You can browse our stand as if you were actually there by using our Virtual Tour — Decorex 2022 and seeing all of our pieces with the click of a button.