Finally, it is time! ICFF is right around the corner and Laskasas will be present for the second year.
ICFF is the leading destination in North America to showcase furniture designs. It provides a top-notch platform to exhibit distinctive and eco-friendly designs that cater to diverse types of projects such as residential, contract, and hospitality. The exhibition attracts a diverse audience of nearly 10,000 attendees, including architects, retailers, interior designers, and other industry experts.
At ICFF, exhibitors can showcase their ground-breaking products that reflect the latest trends in furniture design. Whether you are an emerging designer or a seasoned professional, this event presents an excellent opportunity to display your work to potential clients and network with like-minded individuals. Furthermore, ICFF emphasizes sustainable and original design, making it an optimal venue for those who prioritize eco-friendliness.
Living Room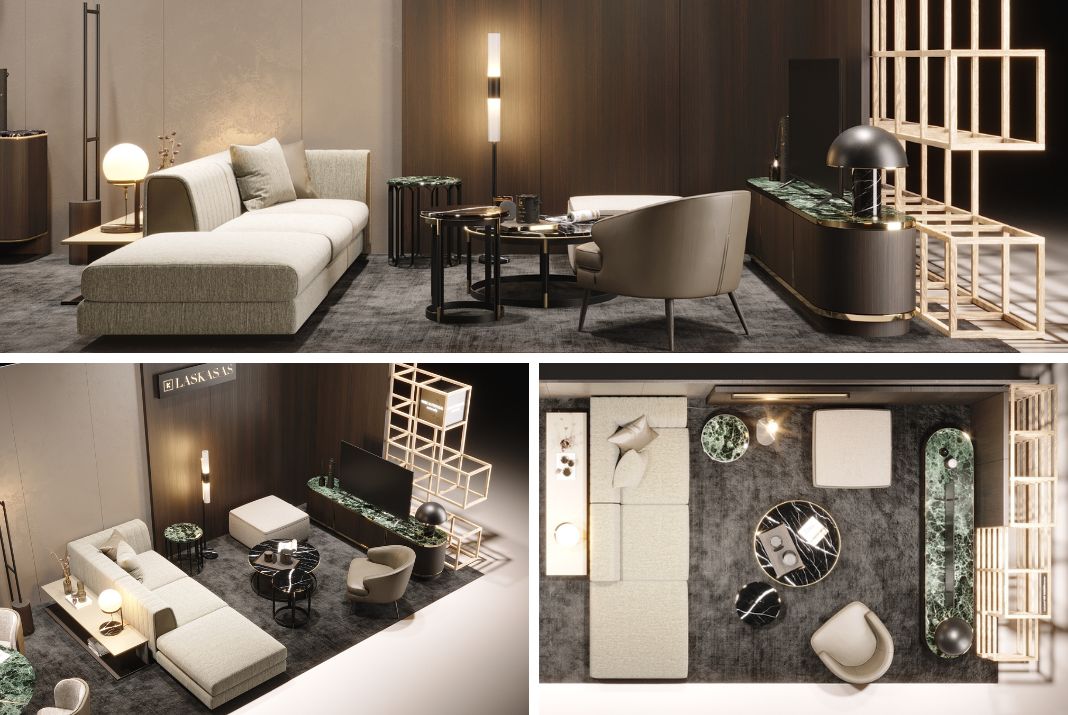 This living area is the perfect space to rest after a long day. Furnished with high-quality designs, the space features not only seating pieces but as well as some gorgeous marble case goods.
o Tim Tray
Dining Room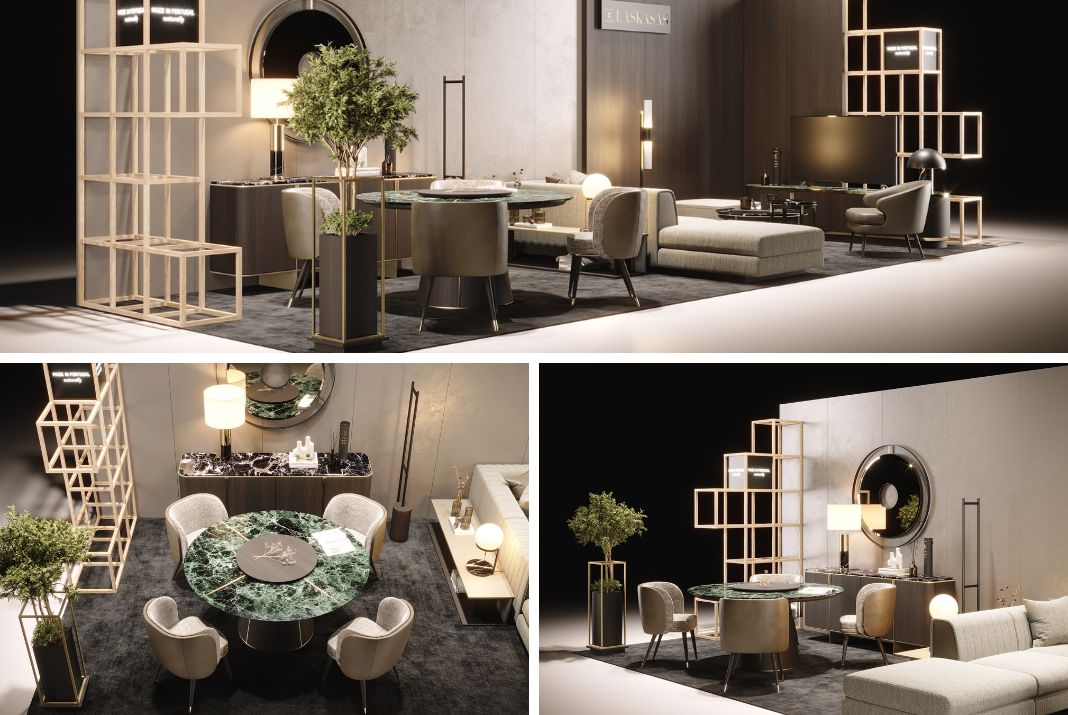 The dining room is the perfect place to gather your loved ones. That's why it is so important to make sure that it looks sophisticated and modern. The contrast of materials in this setting highlights the furniture designs present.