We chatted with Lester Katz, founder of the interior design company LK Design, tried to understand his journey till today. We also learned a bit more about his next luxury furniture project: Willow & Albert Home — an online store that offers clients a unique collection of custom-made modern furnishings that reflects the desire for high quality, distinct design and excellent craftsmanship.
Lester Katz has been in the interior design business for two decades and is a world traveler, amateur chef, and active participant in cultural activities and social justice causes. He graduated summa cum laude from Watkins College of Art and Design in Nashville, Tennessee with a BFA in Interior Design. He has been creating exquisite interiors for both residential and commercial projects since then.
Lester Katz headed up the commercial interior design department for H. Micheal Hindman Architects in Brentwood, Tenessee. While working at the architecture firm, Lester lead an effort to get himself and eight of the eleven architects at the firm to be LEED (Leadership in Energy and Environmental Design) accredited.
We decided to dig deeper into Lester Katz's professional interior designer and entrepreneur personalities: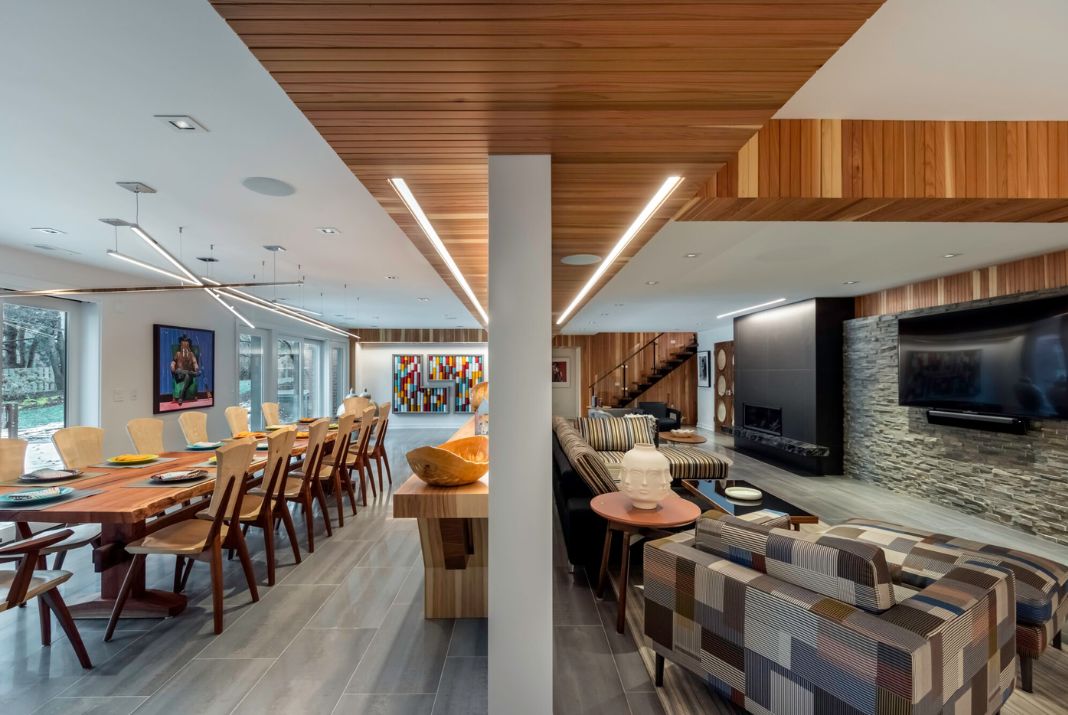 image courtesy: LK Design
What has been your path since your first interior design project until today, including launching Willow & Albert Home?
"I opened my current interior design office, LK Design, in Omaha, Nebraska in April of 2010 when my husband became the executive director of the Joslyn Art Museum here . The community in Omaha has been very welcoming and I have been able to build a very successful interior design business. My style satisfied a desire for more up to date, contemporary design that seemed to be lacking in Omaha."
"About two years ago, I launched Willow & Albert Home, an upscale online furniture store based on years of research. Our specialty is modern and contemporary furniture, lighting, rugs and accessories. We provide customers access to high end modern furniture that is made to order from furniture makers such as Laskasas. Customers can review multiple finishes on each piece of furniture so that they can select the best options for their homes. We provide full service including white glove delivery to residential customers."
What drives your design decisions? What are some of your biggest inspirations?
"I have a keen ability to listen to my clients allowing me to fully perceive my clients' taste, style and desires. I know that if a client chooses my firm for their design project, that they like my overall aesthetic approach to design. My charge is to create a unique, livable and beautiful environment that expresses my customers' soul. My inspirations are vast."
Architecture - "gives us a way to live within the natural world and great architecture has always been a very important source of inspiration for me. Alhambra in Grenada, Spain, the Pantheon in Rome, Falling Waters by Frank Loyd Wright, and Mies van der Rohe's Farnsworth House in Plano,
Illinois are a few examples of architecture that have affected me greatly"
Art, furniture and objects - "Some examples include Mondrian and Theo van Doesburg's De Stijl movement, Bauhaus designers Marcel Breuer and Walter Gropius, William Morris's textile designs, Christopher Dresser's industrial design, and many others. The designers and their objects make me think about what design is and how to use design for the most good in the world."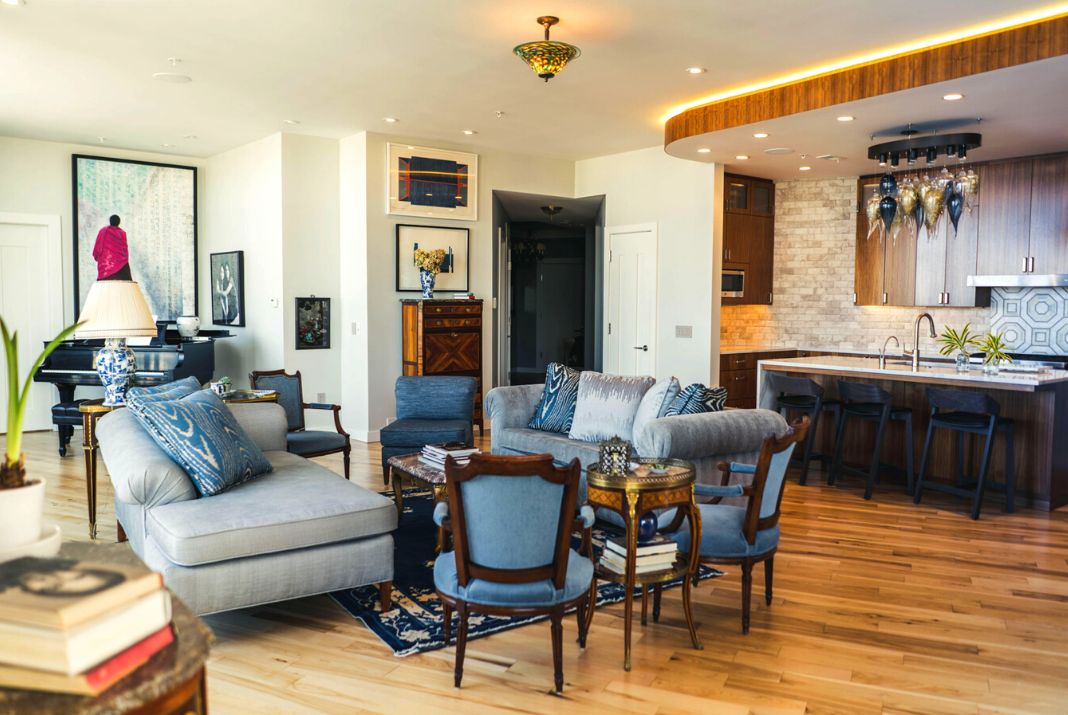 image courtesy: LK Design

Do you have a favourite project or a favourite story about one of your projects?
"One of my favorite projects was working with an existing customer on a house that they purchased at my suggestion as I felt it fit the two of them perfectly. Unfortunately, the husband was dying from terminal cancer, so I had to make sure that they could get in the house to enjoy it for a while before he died. I worked hard to get the design done and implemented quickly all the while not compromising on the design. I became very close to both the husband and wife during the process and was able to make special accommodations for them to make sure they were perfectly settled into their new beautiful home."
From your experience, what advice do you consider important for someone who wants to establish himself in the world of interior design?
"Work on your ability to listen to, understand and express your customers' desires, wishes and hopes for their home. Pay attention to visual clues such as how they dress, what art they display, how they groom themselves, how they speak to you and each other. Make sure they do most of the talking in your first interview with a client and ask as many questions as you can. Try to understand the full scope of a project and what the budget is from the start."
What is necessary for a piece of furniture to capture your attention?
"I want a piece of furniture to be unique, made from the finest materials and to be functional. Laskasas' Dara Desk is a fine example. The form is unique with its angled sides supporting a functional set of horizontal drawers, all made from the highest quality wood veneers and metals."
How do you choose the best furniture for each project?
"Every project is different and I try to find furniture for each that suits the specific project perfectly. This means understanding the whole scope of the project and making sure that the customer's style is being expressed in every selection. Laskasas is a line that I turn to for multiple projects as it offers a nice range of options in many categories."
Lester, how do you know when interior design is "good"?
"Good design needs to reflect a sense of balance, rhythm and cadence. This requires use of symmetry/asymmetry, repetition of shapes, tones, textures and/or colors and a balance between that repetition and areas of calm. One's eyes should be able to move through a space easily while finding areas of interest and areas of rest. The design should represent how the space functions, whether it is a kitchen, living room or any other room in a home or business.
When I see a space that uses these principles:
I find it easy to be in or look at;
I understand how I am supposed to use the space;
I feel the intention of the designer and the client."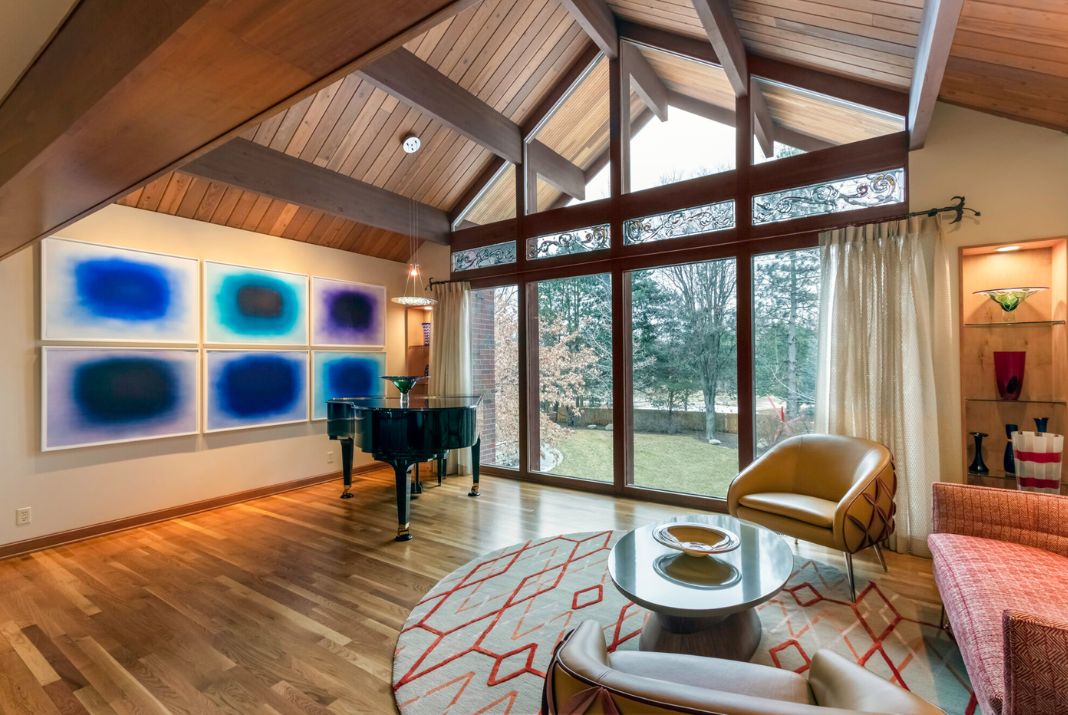 image courtesy: LK Design

What's the strangest request you've gotten for a job?
"Every client has unique requests that we accommodate. I have been asked to put a pair of swings in a living room, design a moat/canal around part of a house, have a special ceiling treatment in almost every room of a home while other rooms receive special wall treatments; but mostly I have been asked to create beautiful spaces that the clients' love,"
What can people expect from Willow & Albert Home?
A unique selection of custom contemporary furniture that is beautifully presented
in a large selection of finish options
Easy to navigate online furniture store
Access to curated selection of lighting, rugs and accessories
Free shipping on all orders above $500 and free white glove delivery on all orders above $1000
Great customer service