From December 4th until January 31st, Laskasas is joining Joyce D. Silverman's Pop-Up store soft opening in New York City.

The interior designer's atelier will showcase a plethora of brands, and a portion of the proceeds will go to the Nest Fund – an association that gives a second life to used furniture. On 405 West 13th street, every day from 11 am to 6 pm, Laskasas showcases a complete collection of designs that could decorate an entire house with a contemporary and premium feel.
WHO'S JOYCE SILVERMAN?

Joyce D. Silverman has been recognised as a visual storyteller, designing celebrated spaces in many of New York City's most desirable properties. For this pop-up store, the interior designer has decided to partner up with several brands, including Laskasas, to display some of our most-wanted furniture designs.

They were at ICFF
There will be over 16 Laskasas pieces present at the New York City store. All these pieces were showcased at this year's edition of the International Contemporary Furniture Fair. Due to their great success among our American audience, we decided to use the same timeless contemporary design for this New York City pop-up store.

Fletcher Sofa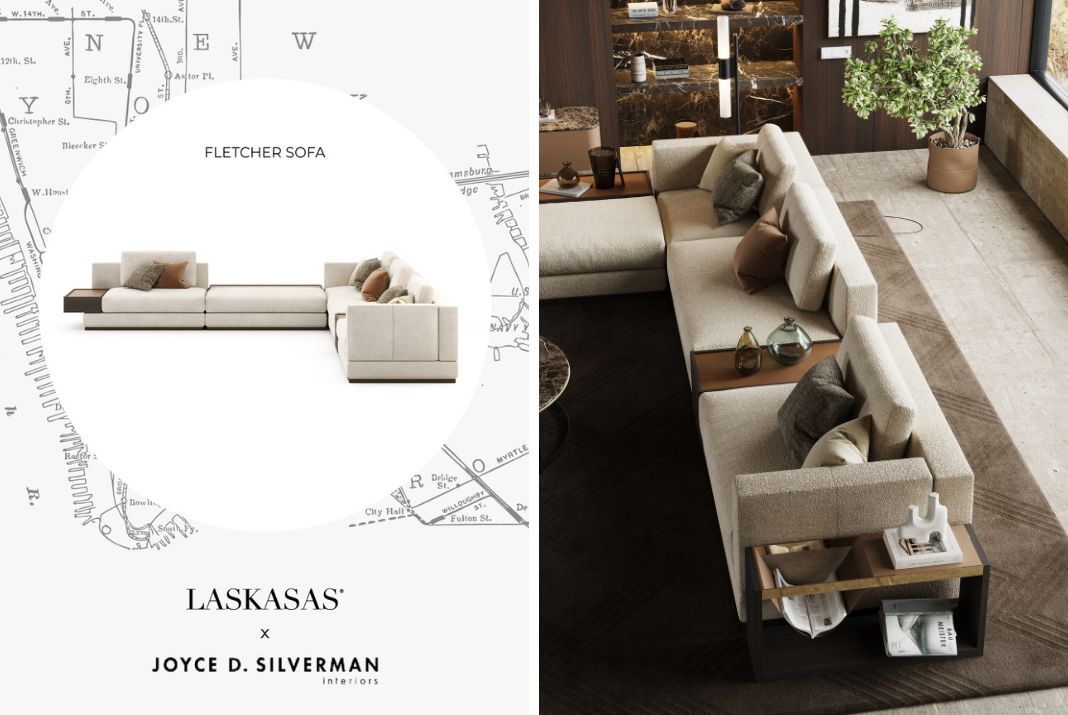 Uniting carefully balanced proportions, great comfort and a conscious renunciation of decorative details, the Fletcher modular sofa exemplifies the characteristics of this sofa type in its purest form. Thanks to its modular design with side, corner, and central elements as well as a chaise longue, the size and form of the Fletcher modular sofa can be customised to meet a diverse range of requirements.
Kelly Dining Table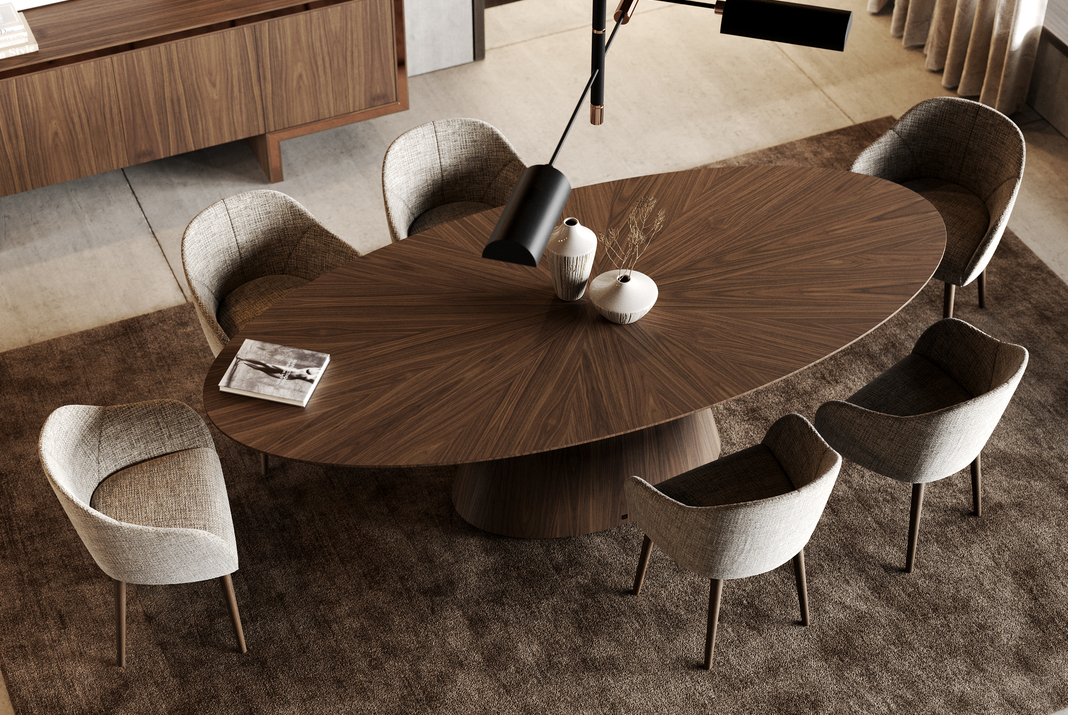 Kelly's dining table holds a design that will stun you. This oval dining table is an eccentric piece conceived for extravagant dining rooms. The perfect addition for luxury restaurants and exclusive dining areas. Playing with function and design, its oval top gently lies in one robust column.

Dale Chair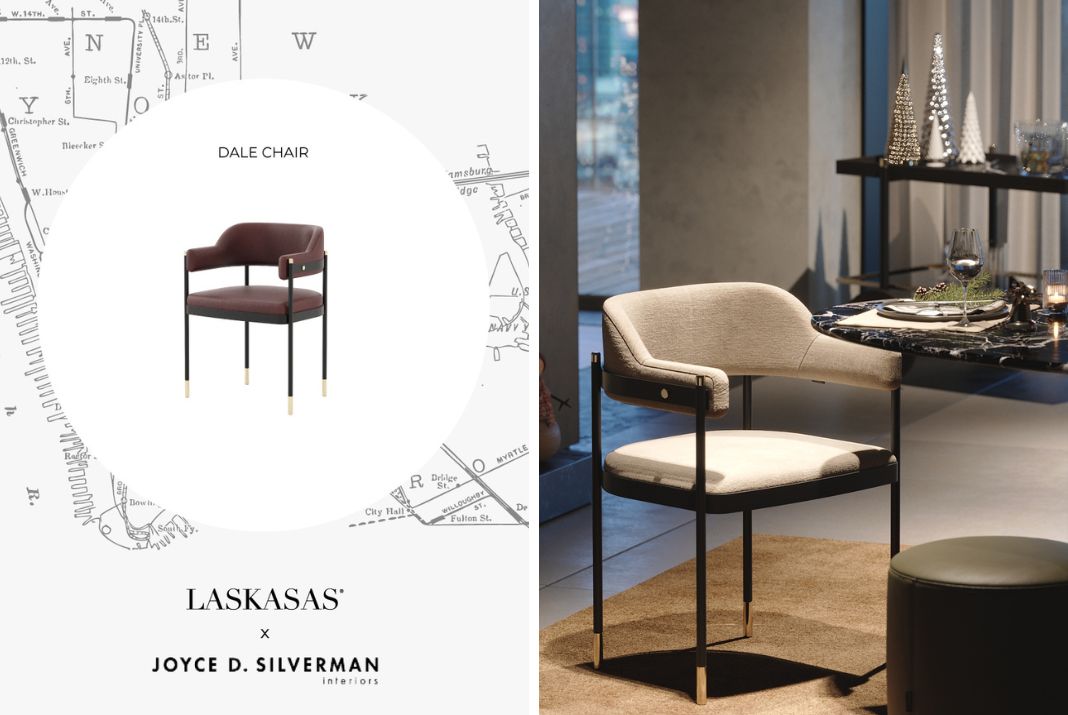 Exploring contrast materials and geometric forms, the Dale chair is a stunning vintage-inspired seating piece with a convex back and armrest. Form follows functionality and comfort in a dining chair designed for bold dining rooms or other open settings. It presents a metal structure and feet, involved in a smooth fabric seat and backrest.
Join us at our Pop-up Store in New York City