Each month, the pages of Laskasas' Not-So-Secret Diary come alive with the inspiring stories of movers and shakers who are pushing the boundaries in the interior design industry.
This month, we're thrilled to introduce Rupinder Gidar, the CEO of
RSG Ventures
. With an unwavering commitment to excellence since it's 21 years old, Rupinder and his father, Ravi Gidar, are redefining luxury residential projects with their unique approach to design and construction.
Through their methods of remodeling, expanding, and refurbishing homes, RSG Ventures creates bespoke spaces that are not only visually stunning but also maximise value and functionality.
If you're looking for a company that can transform your dream home into a reality, look no further than RSG Ventures.
"I DECIDED TO EMBARK ON THIS JOURNEY ALONGSIDE MY DAD AT THE AGE OF 21".
Rupinder Gidar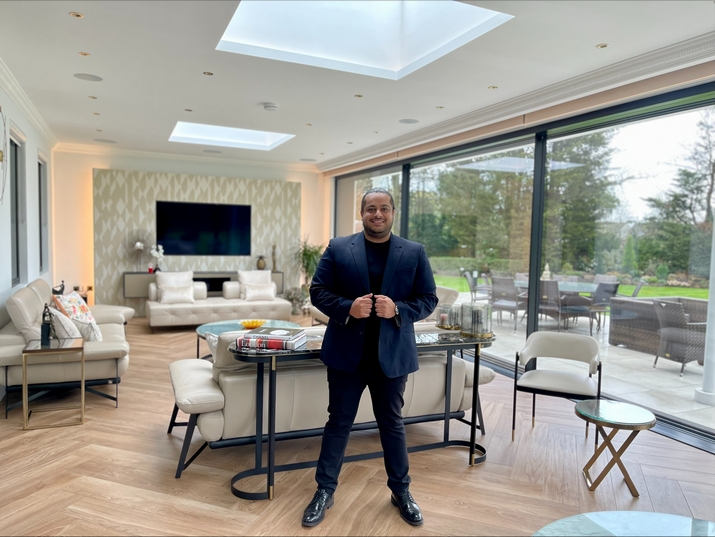 Source: RSG Ventures | Rupinder Gidar.

Rupinder and Ravi Gidar. You both founded and currently manage RSG Ventures. How did you start to work together, and how do you complement each other?
We are a family business, Ravi is my Father.
We have always been involved in development, construction & real estate as a family, then whilst studying Architecture at UCL, I decided to embark on this journey alongside my Dad at the age of 21. I completed an Undergraduate and Masters degree in Architecture from the Bartlett School of Architecture, UCL. I then worked as an Architect for Zaha Hadid Architects and completed my Part 3 at the RIBA to fully qualify.
Now, I manage the design process and Dad searches for new and exciting sites for future developments and his accomplished background provides access to a vast and distinguished network of leaders within the construction industry
RSG Ventures works in luxury residential projects. You state that your "vision is to provide a unique approach towards housing by pushing the boundaries of design" – How do you push these boundaries?
We specialise in reconfigurations, refurbishments and expansions. We are always looking at how to maximise space and value when starting a project.

Then, we focus on the highest standards of design and craftsmanship, prioritising attention to detail & quality. This is achieved by our Architects & Designers, our skilled in-house contractors and our access & relationship with established suppliers and brands.
"LASKASAS PROVIDES A CERTAIN ELEGANCE WHICH WE HAVE ALWAYS BEEN DRAWN TO."

You have some projects with Laskasas' furniture – which have a contemporary design. How well does the contemporary style match RSG Ventures work philosophy?
Laskasas provides a certain elegance which we have always been drawn to. Our interiors echo this and can be seen as contemporary, however, we do not reject the ornate entirely. Our aim is to achieve a balance and harmony whilst integrating form and function.
Source: RSG Ventures | RSG Ventures' project.

What's the strangest request you've gotten for a job? How did you deal with it?
We are very accommodating to all requests, nothing has restricted us yet. Our larger challenges come with the logistics of working on tight and busy sites within central London.
This has taught us a lot and we are armed with all our experience moving forward to similar sites.
What inspires you?
Historically, it has been Regency, Victorian, and Edwardian styles that have always inspired me. However, inspiration can come from things I see every day, whether in person or on social media platforms.
I try to go to as many exhibitions and events as possible to get constant exposure to my network and suppliers.
"THE KEY TO OUR SUCCESS IS OUR FOCUS ON ATTENTION TO DETAIL AND QUALITY."

Source: RSG Ventures | RSG Ventures' project with Laskasas' Dale chair and Lyssa coffee table.
When do you feel that the work is done?
The key to our success is our focus on attention to detail and quality. We have very high standards and are meticulous when designing.
Once we complete a project, we know it has been done with this in mind from all members of the team, designers, contractors and myself.
"NOTHING CAN BEAT WALKING A CLIENT AROUND A COMPLETED PROJECT FOR THE FIRST TIME."
Usually, what are the client's first words when they see the project completed? How does that make you feel?
Nothing can beat walking a client around a completed project for the first time. The build-up, the excitement, it is a very proud moment which we can all enjoy together.
I feel very blessed and grateful to be able to do what I do, sharing this happiness with my team and clients.
From the projects that RSG Ventures developed, which one is your favourite and why?
The first project we worked on was my own apartment in London. This has always been my favourite as it kick started this journey, put us on the map, but also gave us our most educational experience.
This built the important foundations of our processes, relationships and ethos going forward.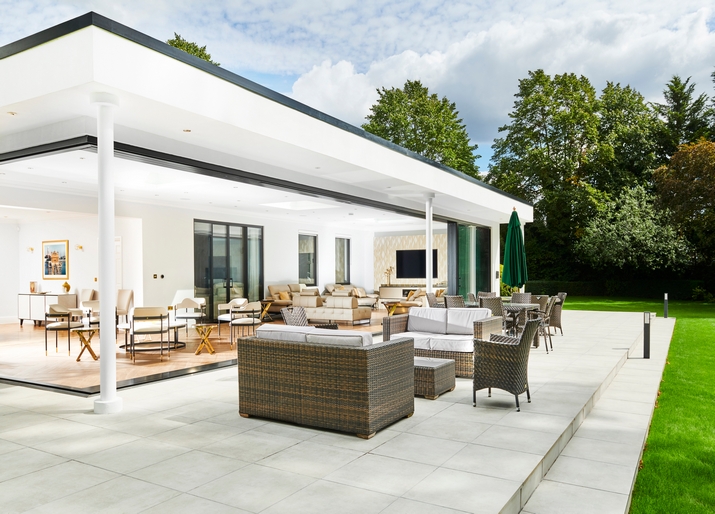 Source: RSG Ventures | RSG Ventures' project.
What are you working on at the moment?
We are in the process of acquiring a new site in Knightsbridge, London, where we will repurpose the existing office building to form 4 luxury apartments.
We are also always working with individual clients on their homes, both refurbishments and new builds.
To close, what about Laskasas – which piece do you love the most and why?
I have always been drawn to the Dale chair and Lyssa tables, we have used them in many of our developments and client projects. The detailing is exquisite.
Rupinder's Choices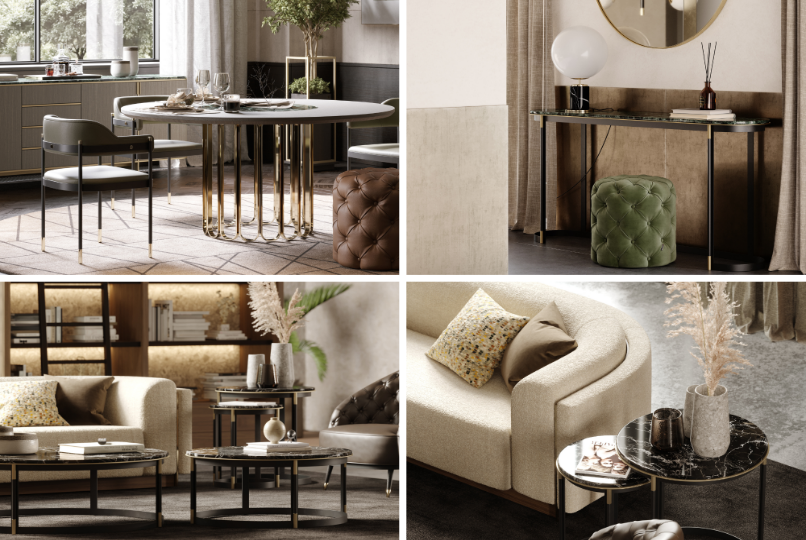 From left to right: up —Dale chair; Lyssa console; down —Lyssa coffee table; Lyssa side table.