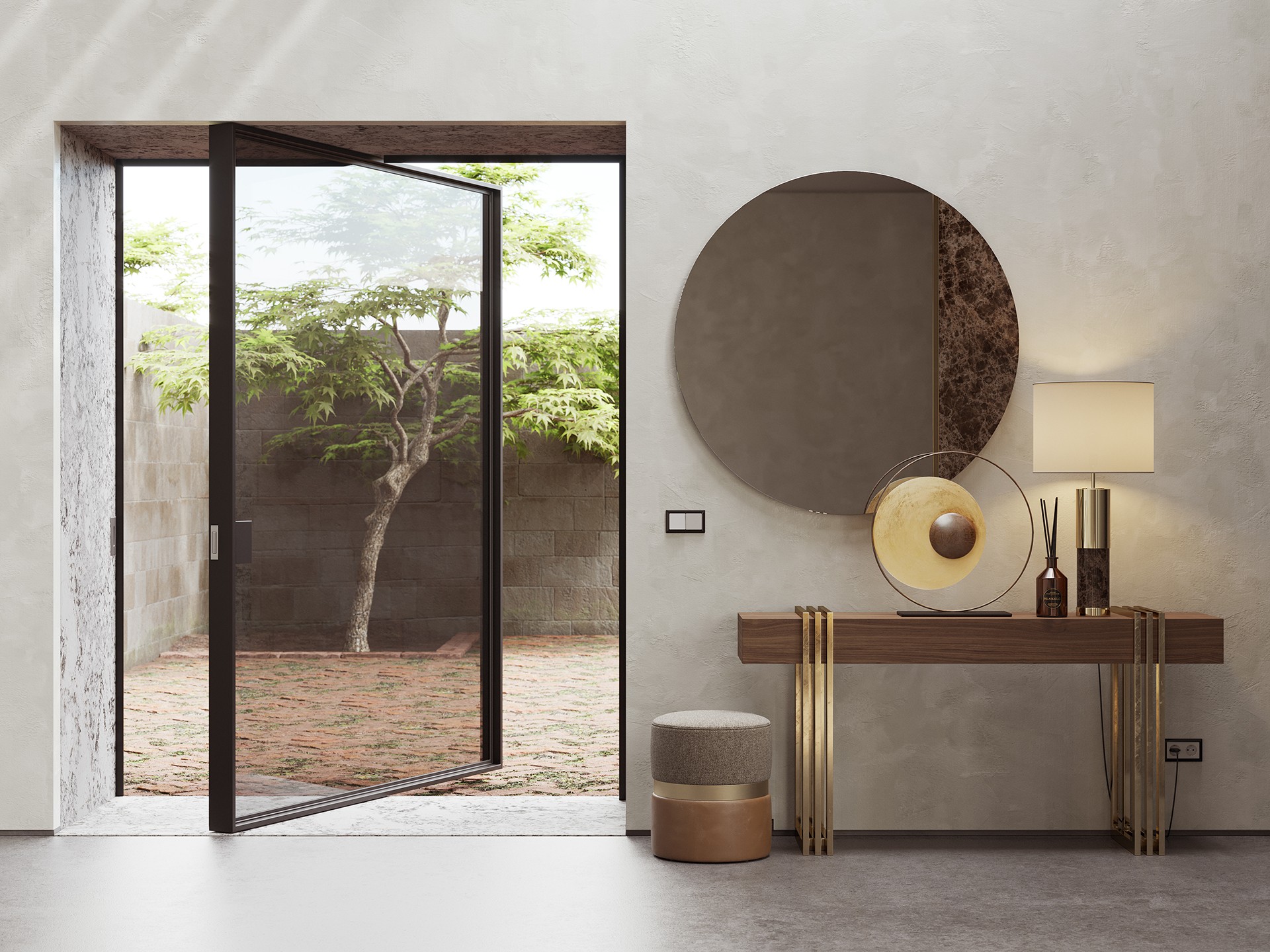 4 Products
Reimagine the classic reception areas design
The Aire entrance hall reimagines the design of classic reception areas. At the entrance of this contemporary home, the mirror, the console, the table lamp and the pouf create a spectacular atmosphere enhanced by an extravagant revolving door.


Round mirror and console with transcendent beauty
Meticulously designed, this is a charming hall with a distinctive style. By mixing soft textures and high-end finishes you'll create a timeless decor with warm minimalism.