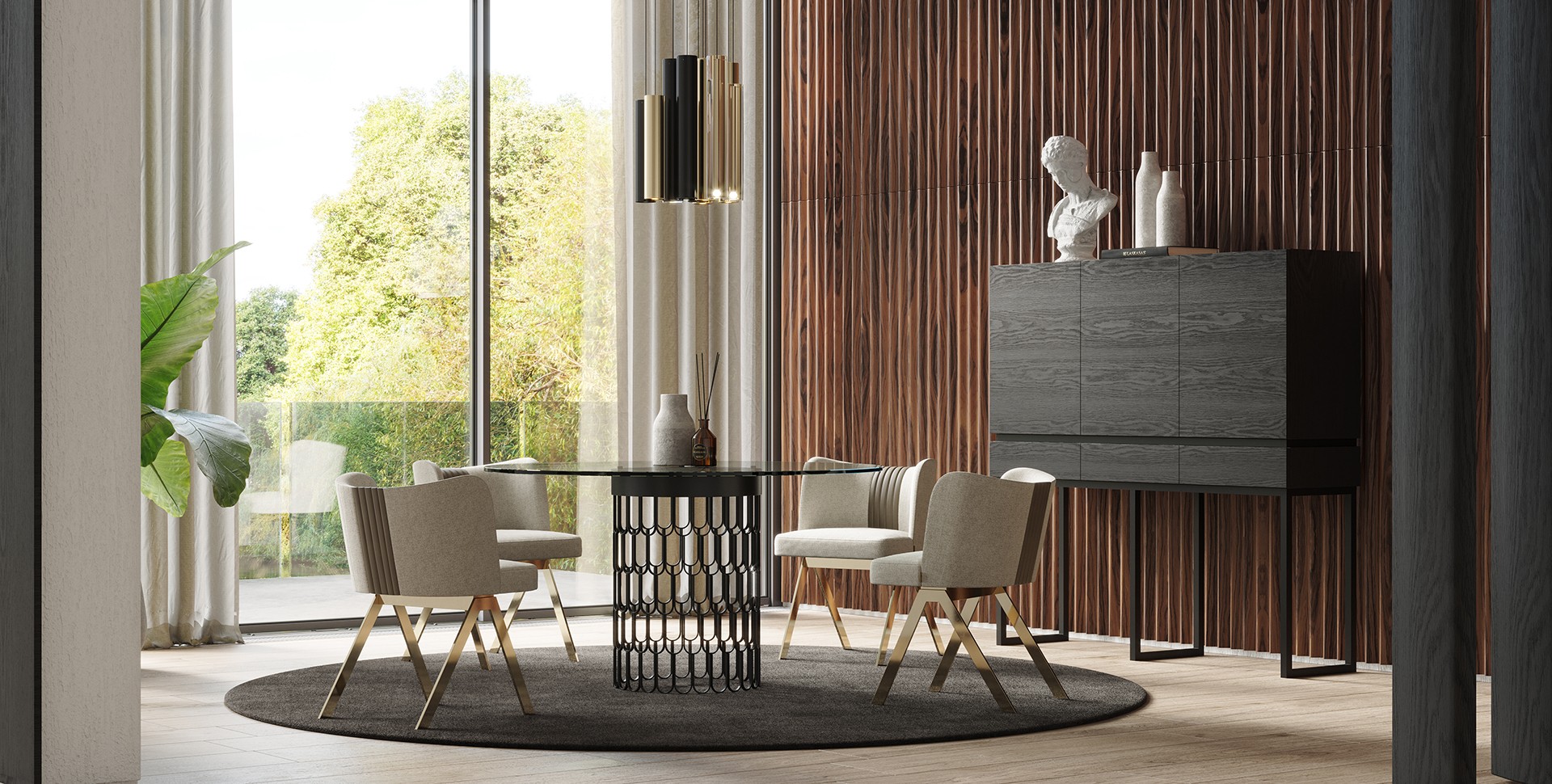 4 Products
Offer chic at-home eating experiences
The Cellar dining room offers chic at-home dining experiences, whether it's a family meal or a dinner party. The wooden wall adds character and a sense of grandeur to space.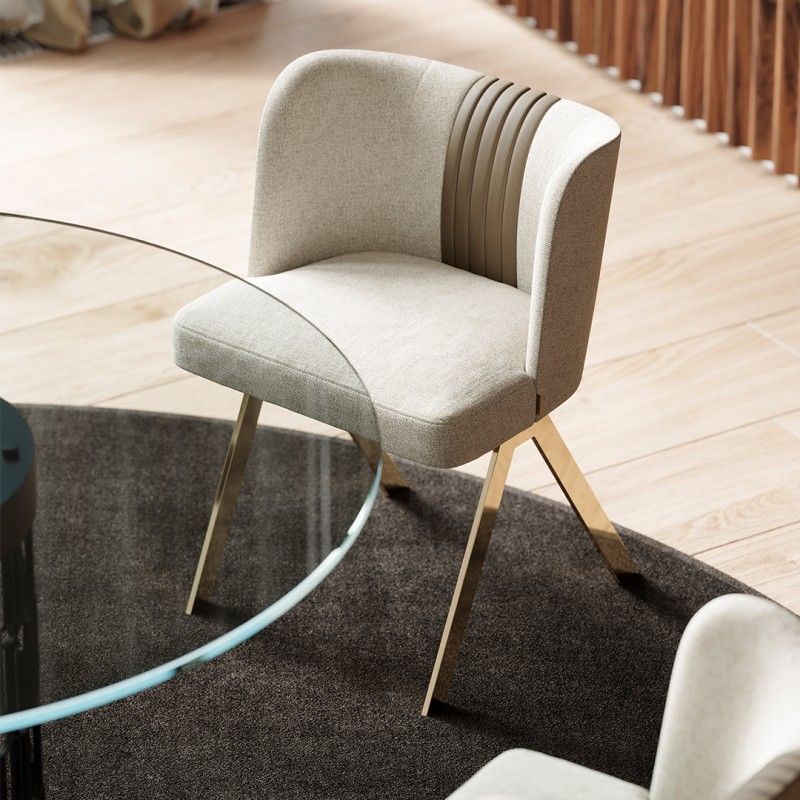 Discreet game of forms and shapes
The upholstered chairs with a deep convex back create a cosy and glamorous scene, complemented by the stylish cupboard. This discreet game of forms and shapes is perfect for relaxing moments. Cellar dining room breathes life.