Laskasas and Domkapa are two distinctive furniture suppliers that belong to the same parent company, Laskasas Group. Both suppliers offer unique and diverse furniture pieces to customers, with their unique styles and approaches to design. Recently, the two brands officially started collaborating, offering an even wider range of furniture options for customers.

DOMKAPA ESSENCE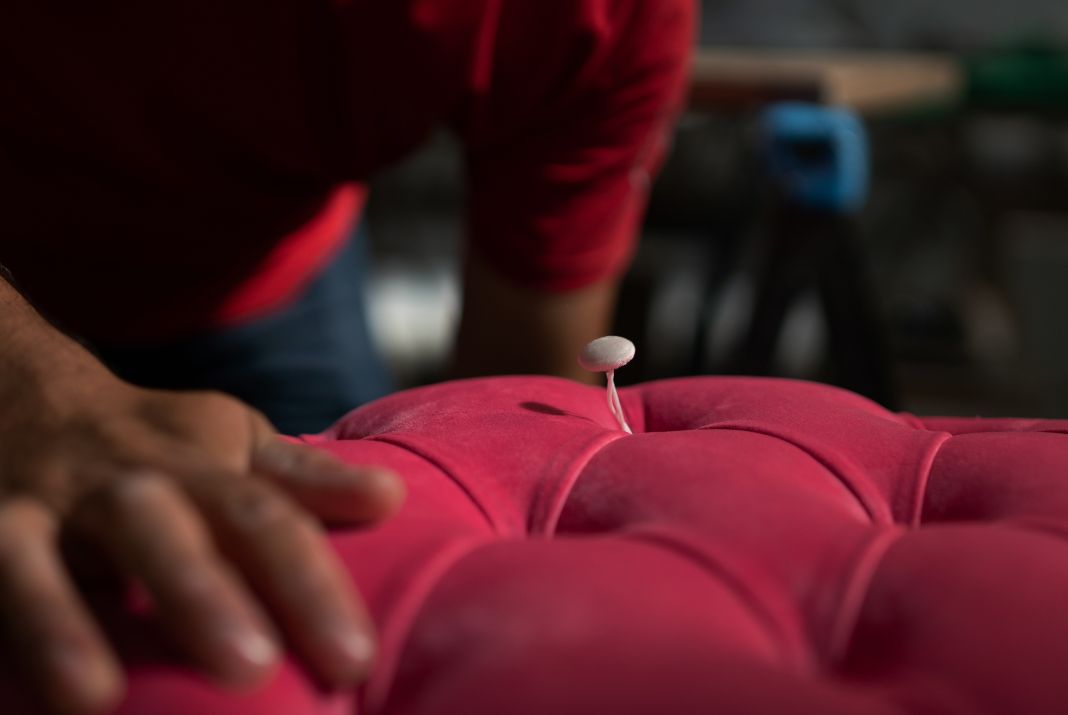 Established in 2009, Domkapa is an upholstery brand based in Portugal that holds a tremendous passion for detailed stitching, presenting several similarities to the haute-couture philosophy focused on the value of a "made by hand".
It is also known for its irreverent posture and trendy curved furniture designs. The brand is characterized by bold colours, patterns, and unique materials, making it perfect for homeowners who want to make a statement with their furniture pieces. While the brand is relatively new, it has a strong history and foundation that has allowed it to make its mark in the international market.
BEYOND UPHOLSTERY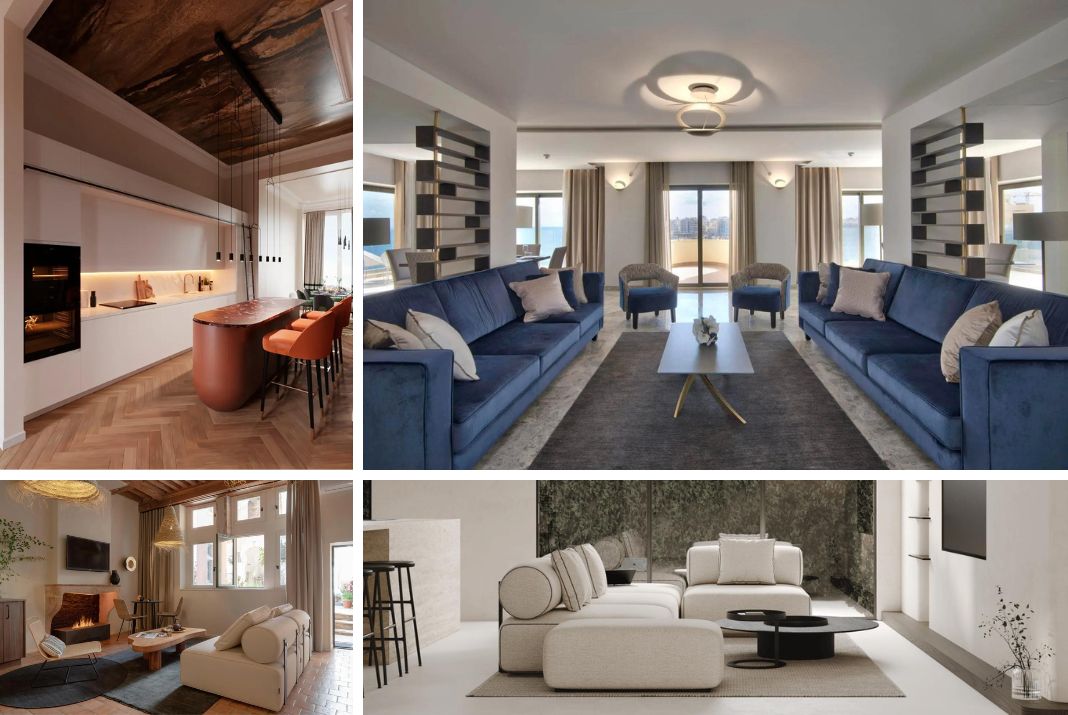 Its pedigree may stem from upholstery, but Domkapa's design ability naturally evolved into other furniture to accompany its contemporary sofas, armchairs, bed frames and footstools. It started with side tables and coffee tables. Later, storage items like chests of drawers were added to the collection. Domkapa challenges its team to create the perfect daily meeting between design and comfort in each piece of the brand's collections.
The design team works side by side with the production, and this organic synergy allows the creation of innovative designs.
Vision
Domkapa's vision is to be a reference in the international furniture market, recognised for its excellence in design, innovation, and quality.
Mission
Domkapa's mission is to create unique and luxurious upholstered furniture, using the finest materials and the most skilled artisans to produce products that meet the needs and exceed the expectations of its customers.

Values
Domkapa's values are based on the principles of excellence, innovation, sustainability, and customer satisfaction. They are committed to continuously improving their products, services, and operations to ensure the highest quality and sustainability standards, while providing their customers with the best possible experience. Domkapa values craftsmanship, attention to detail, and creativity, and they strive to bring these values to every product they create.
LASKASAS ESSENCE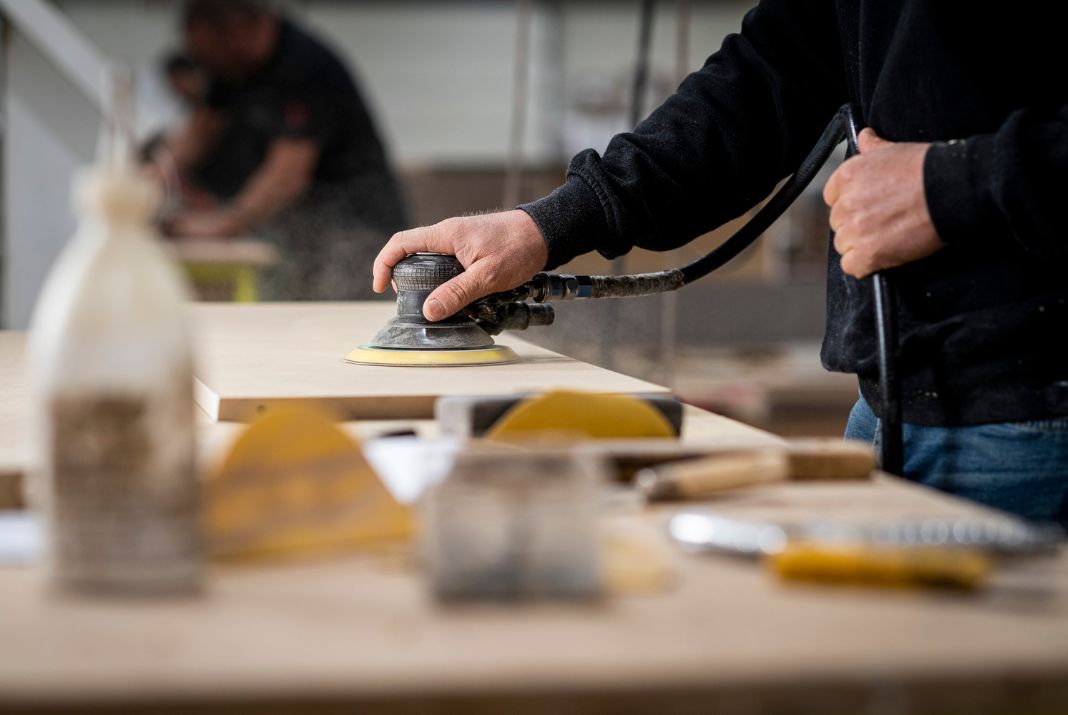 On the other hand, Laskasas has a contemporary feel and was the first furniture brand inside the Laskasas Group. The brand's furniture pieces are sleek, functional, and minimalist, with a focus on natural materials and neutral colours. Laskasas furniture is perfect for homeowners who value simplicity and practicality, yet don't want to compromise on style.
Customisation is at the heart of Laskasas, allowing you to select the exact look that suits your residential and commercial projects. We have a dedicated team available to help you through the entire customisation process. From upholsteries to woods and dimensions, you can rest assured knowing that you can meet any client's needs through our wide selection of items and styles.
MISSION
To design purposeful connections for our customers worldwide by offering custom-made furniture that creates truly unique and liveable spaces.

VISION

To be a leading brand of custom-made furniture in the world by providing high-quality products and superior customer service.
VALUES
Attention to detail
Inspiration
Stability
Evolution
Flexibility
Creativity
SEE HOW THE PROS DO IT: HOW TO DECORATE YOUR HOME: THE DEFINITIVE LIST TO REACH YOUR HOUSE'S FULL POTENTIAL

LASKASAS GROUP STONGER THAN EVER
The collaboration between Laskasas and Domkapa means that customers can now enjoy a wider range of furniture options that combine both styles. With Laskasas' expertise in contemporary design and Domkapa's eye for the latest trends, customers can find furniture pieces that are not only functional but also unique and visually appealing.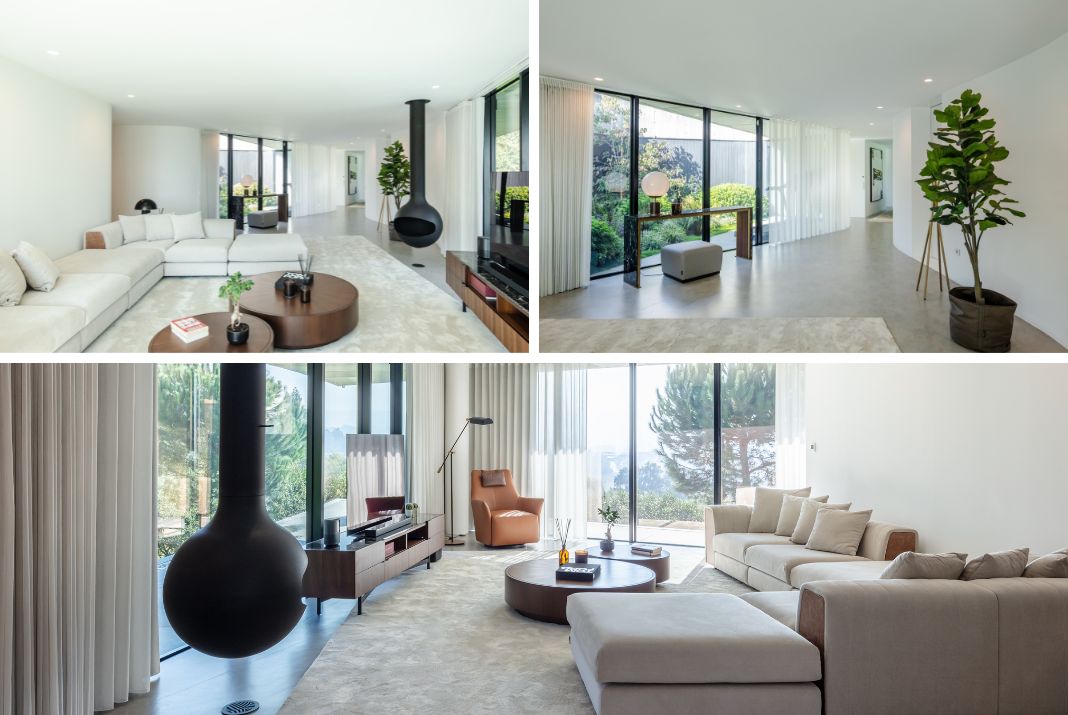 (project with pieces from both Laskasas and Domkapa)
This also means that our customers can find the best of both worlds, with furniture pieces that cater to different design preferences. Whether you are looking for bold and trendy or contemporary and functional, Laskasas and Domkapa have got you covered. With the two suppliers working together, you can find everything you need to create a cohesive and stylish living space.
In conclusion, the collaboration between Laskasas and Domkapa marks an exciting new chapter for the Laskasas Group. The two suppliers have come together to offer a wider range of furniture pieces, from contemporary and functional to trendy and eye-catching. If you are looking for unique and distinctive furniture pieces that reflect your style, be sure to check out what we have to offer.