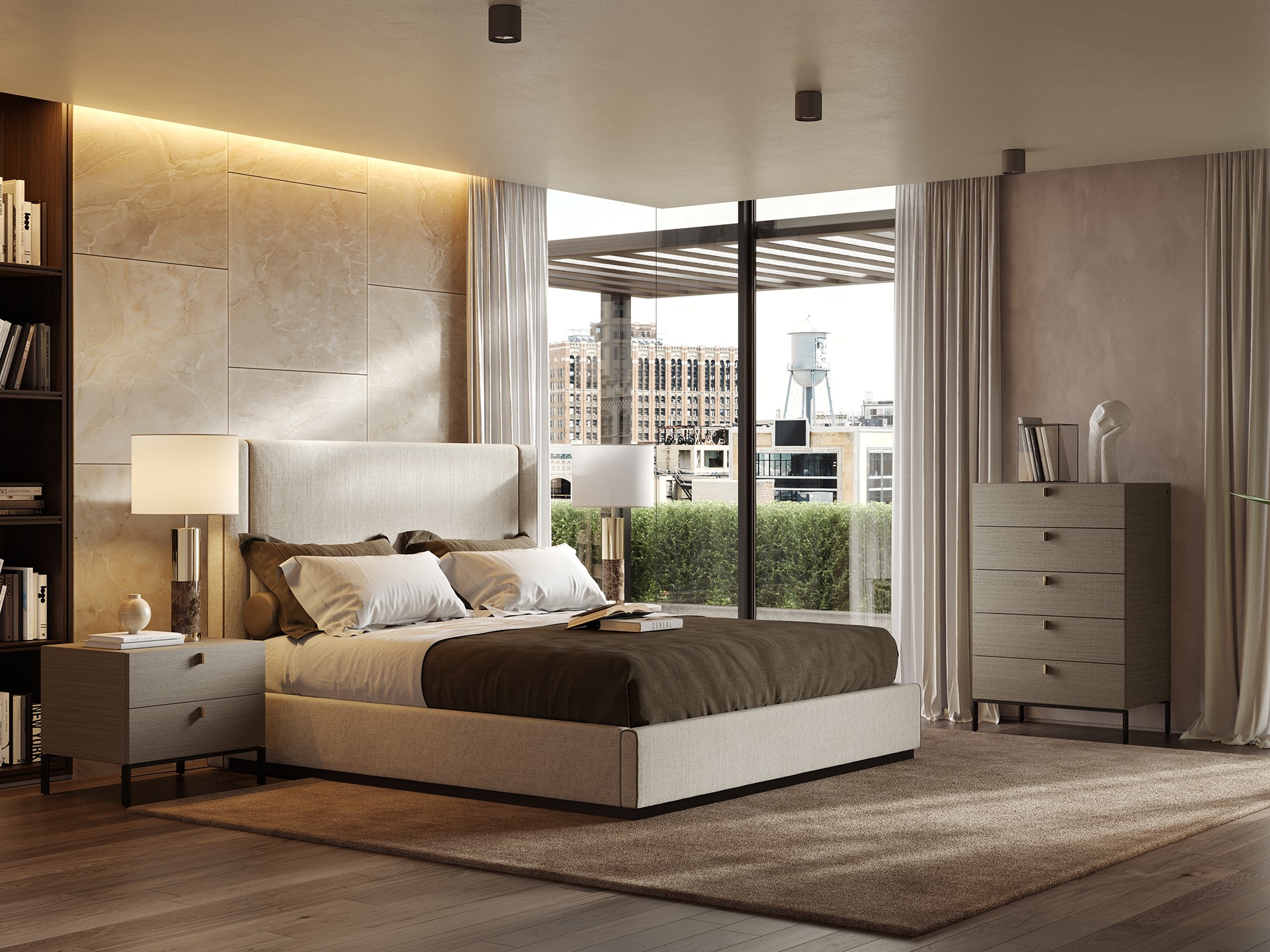 4 Products
Versatile & neutral colour palette
The Fresh bedroom is a contemporary, relaxed room whose foundation is set on a versatile and neutral palette of grey, white, cream and brown.


Statements without making a fuss
The soft upholstered bed, the simple wooden bedside tables and the mid-century-inspired lighting fixtures create an elegant glamour that make a statement without making a fuss. The walk-in closet is perfect for this monochromatic master bedroom.