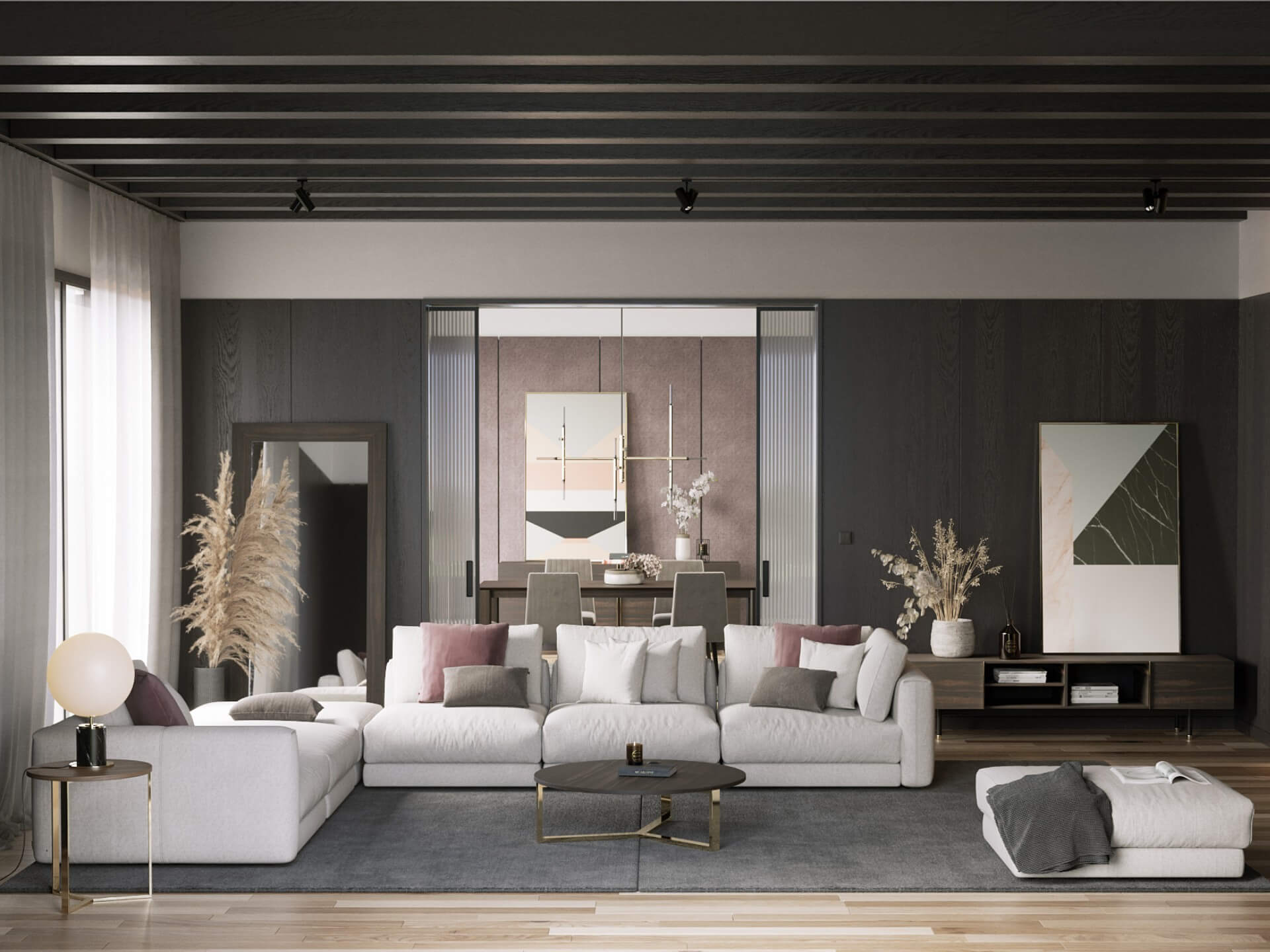 9 Products
Feeling of subtle luxury
Kondiaronk living room features a white modular sofa. The wooden tables and large rectangular mirror complement each other, creating a feeling of subtle luxury.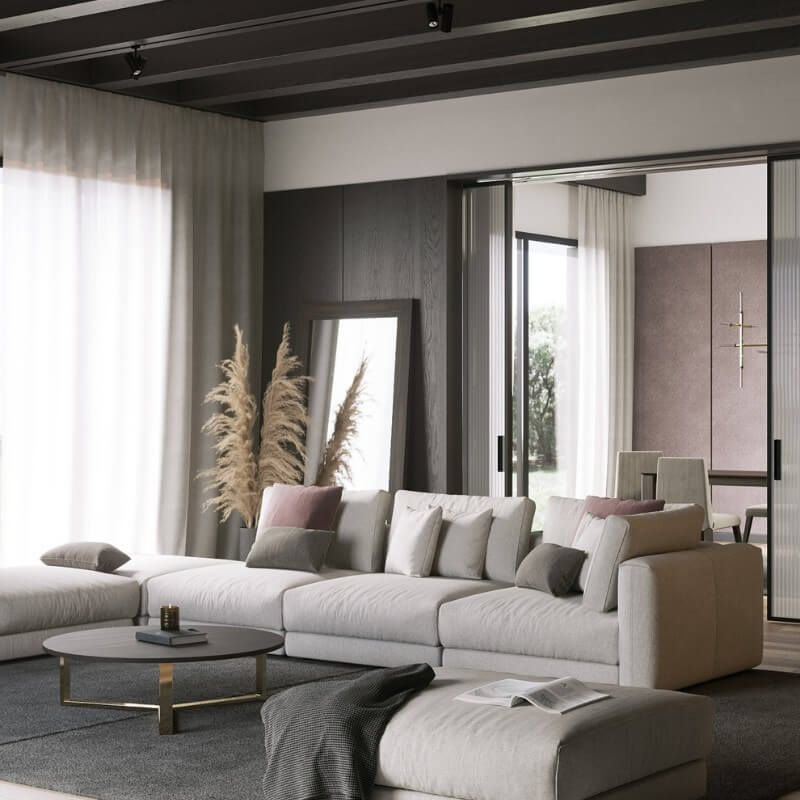 Open concept type of space
A sliding transparent door creates a division between the living room and a cosy dining room. This results in a multifunctional, open concept type of space.