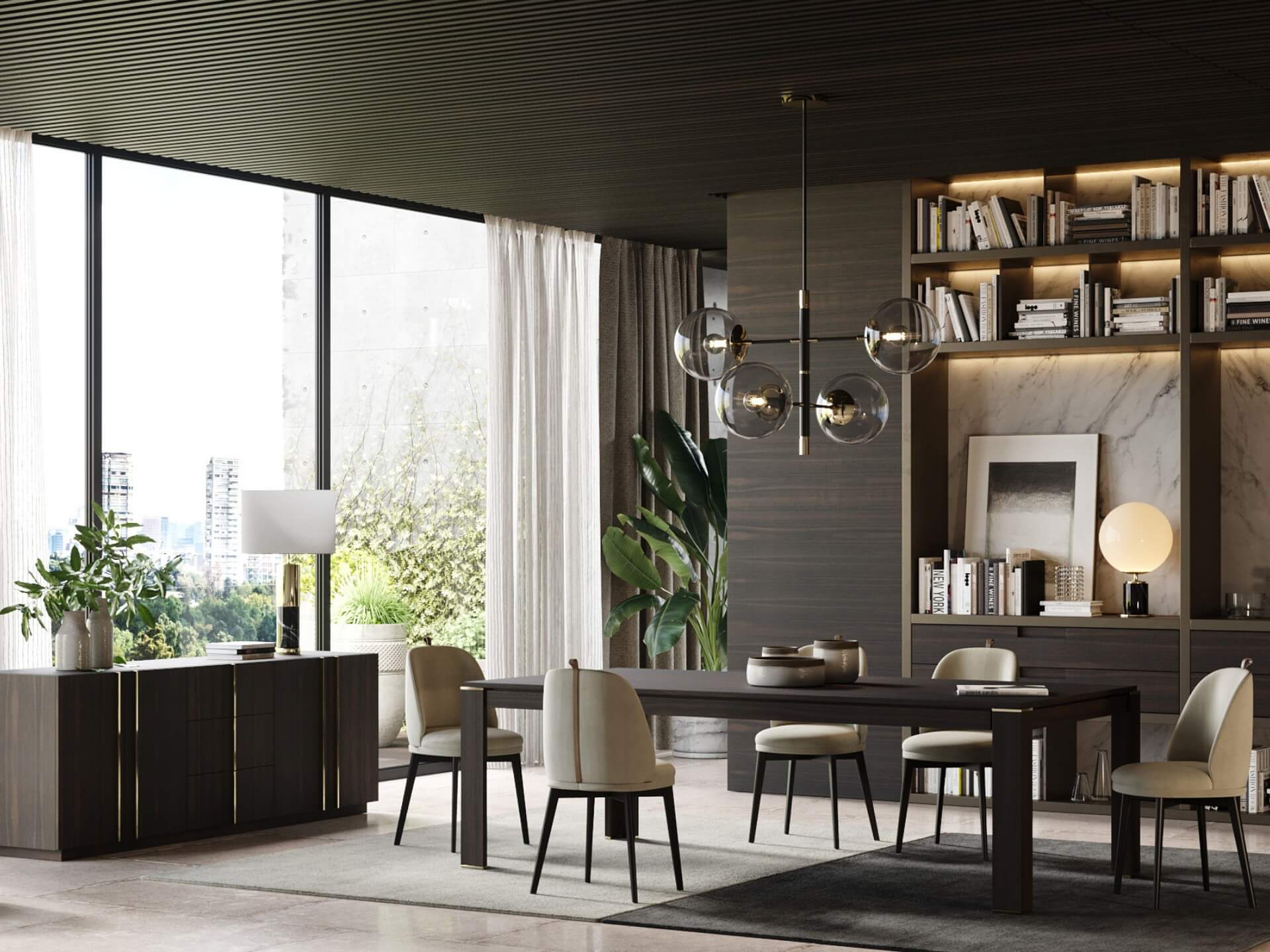 5 Products
Understated luxury can be found in each corner
In Malahide dining room, people feel like they are dining in a castle. Understated luxury can be found in each corner of it.


The Lighting contributes to a luxurious atmosphere
Elegant upholstered dining chairs are placed around the dark wooden rectangular dining table, and the suspension lamp takes the center stage. Marble is present in each lighting fixture, contributing to a luxurious atmosphere.