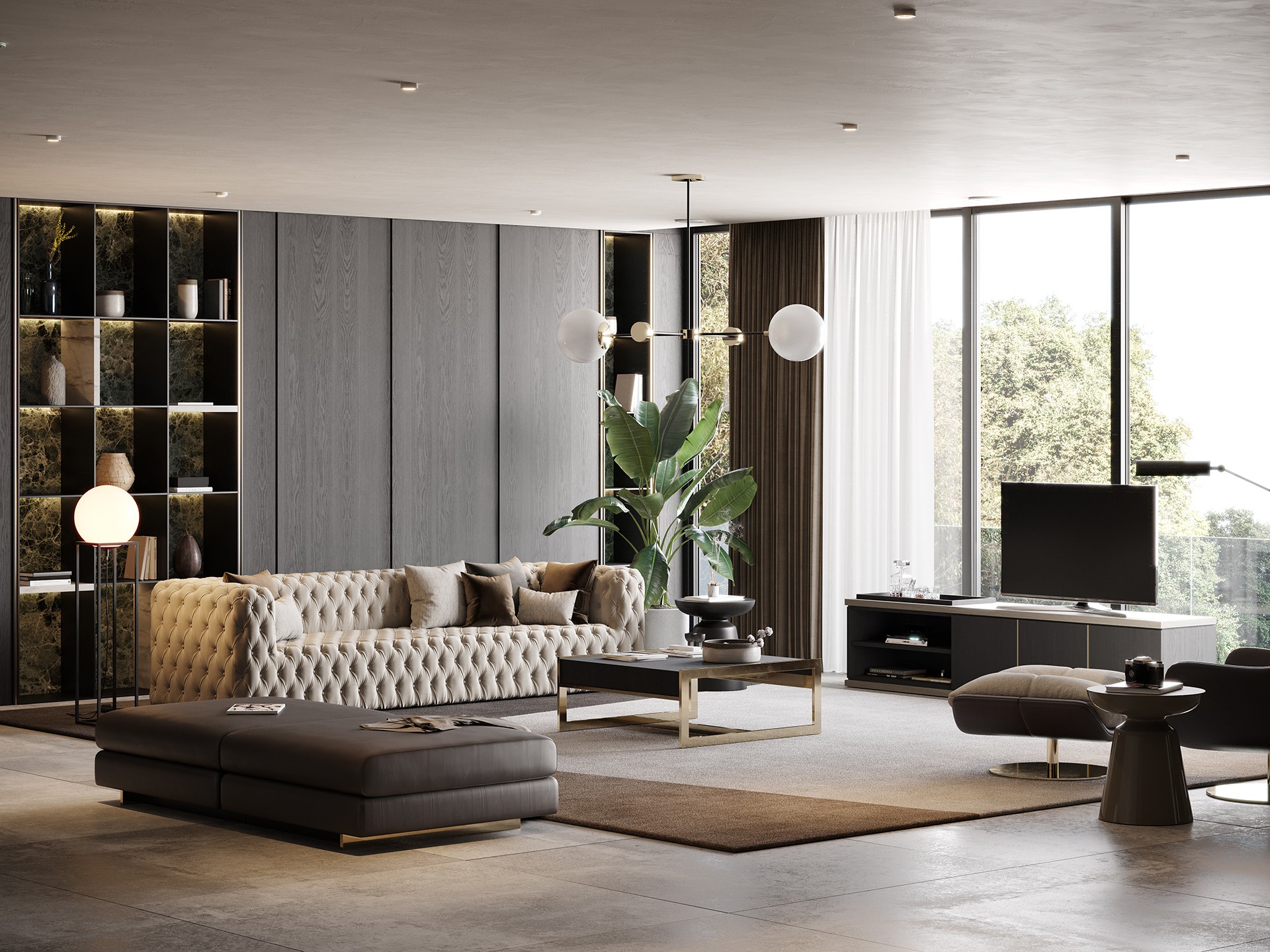 8 Products
Never goes out of style
The Mee living room is an eclectic space that will never go out of style. Its architectural elements and the floor-to-ceiling windows give dimension to the set.


Gathering place to relax at the end of the day
With the glamorous sofa, the extra-large pouf and the curved armchair, Mee living room is a gathering place for everyone to convene and relax together at the end of the day.