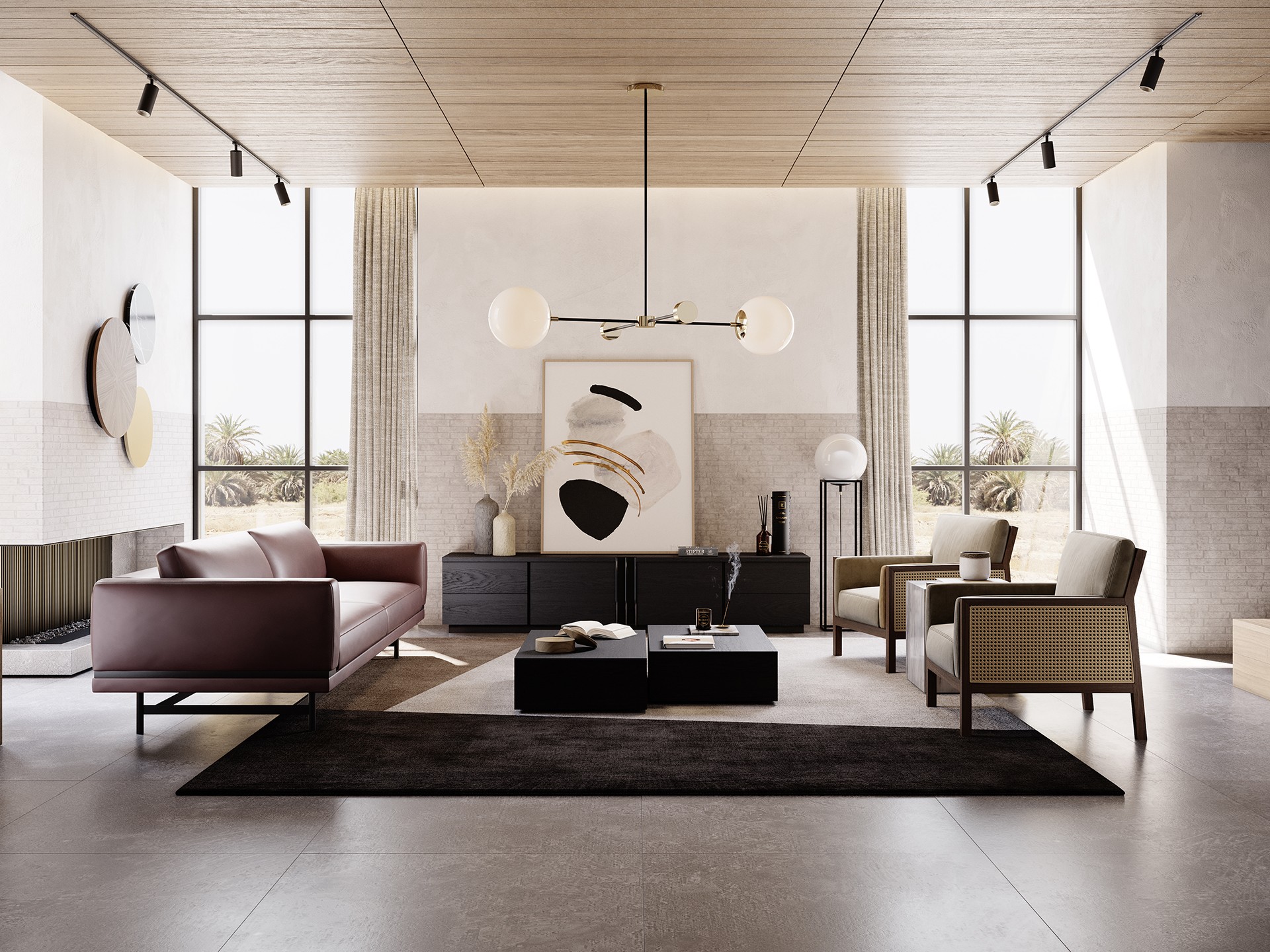 7 Products
Wooden interior ceiling & handmade armchairs
The Spanish living room presents a unique combination of natural elements, from the wooden interior ceiling to the handmade armchairs and black wood sideboard.


Sofa with clean lines and black iron structure
The sophisticated flair is achieved through an impressive sofa with clean lines and a black iron structure. The farmhouse armchairs are the unexpected edgy elements that break up the classic concept.