We'll always have Paris
― Humphry Bogart, Casablanca
An icon that remains its days in the spotlight.
Jill console has outdone all the tests needed to become a brand icon. A stunning marble console designed for luxury spaces, where the materials and finishes take the centre stage. In this specific setting, this furniture design is paired with a pouf, a mirror and a table lamp, creating the perfect atmosphere for a welcoming entryway.
A neutral yet edgy classic.
Ambrose is the representation of a fine line that separates an edgy furniture design from a classy, romantic one. The best of both worlds. Like most things, two is better than one. That's why there's not one, but two Ambrose armchairs in the living area, paring with the Wellington sofa and other contemporary pieces.
A dramatic statement for contemporary interiors.
As with any dining room essential, the table must check all the boxes when it comes to stability, balance, and much more. Ann dining table offers all those features, and, at the same time, it is a statement for a contemporary dining area. The cylindrical-shaped base adds a refined twist to this timeless table, contrasting with the oval countertop.
Simple straight legs and unforgettable comfort.
Bold interior design projects are the perfect home for the Dale chair. With a vintage-inspired look, this seating piece is made with fabric, textured painted black iron, and gilded polished stainless steel, an exquisite combination for luxurious meeting rooms.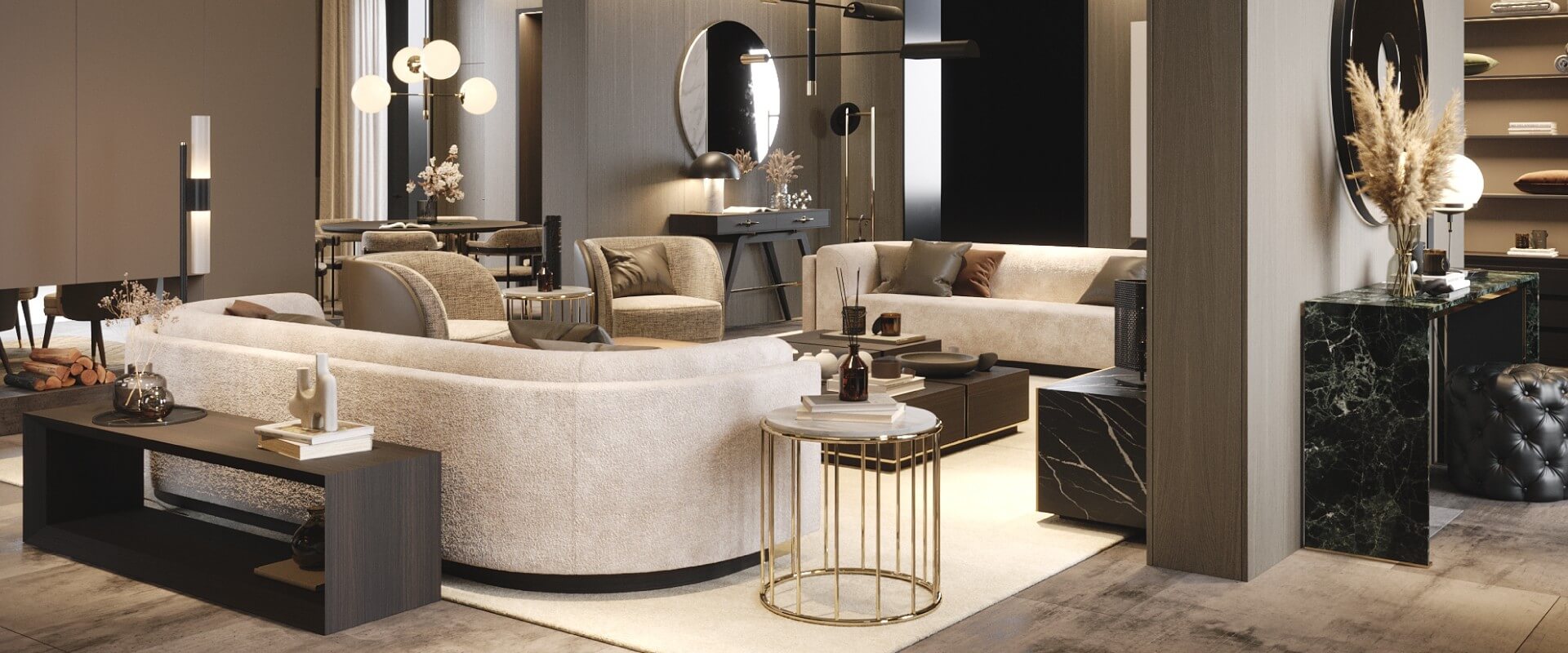 14 Products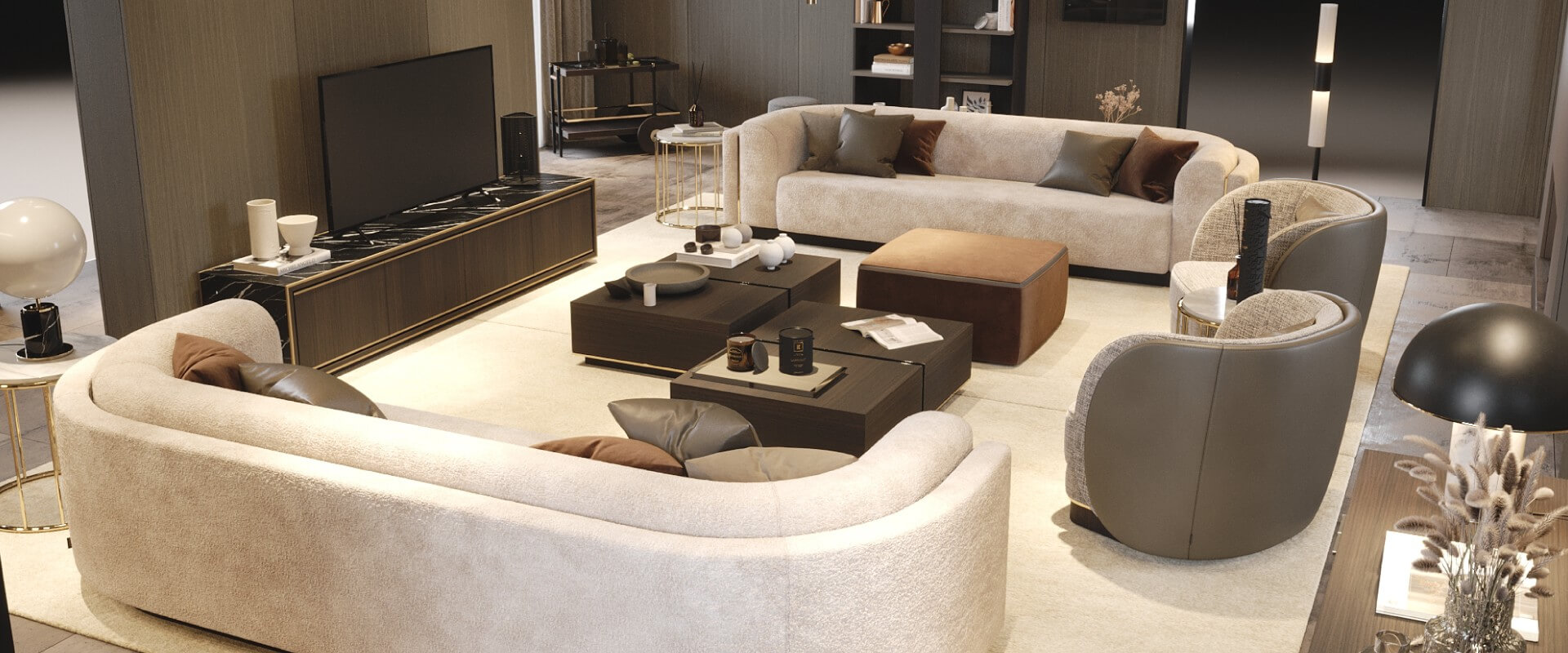 7 Products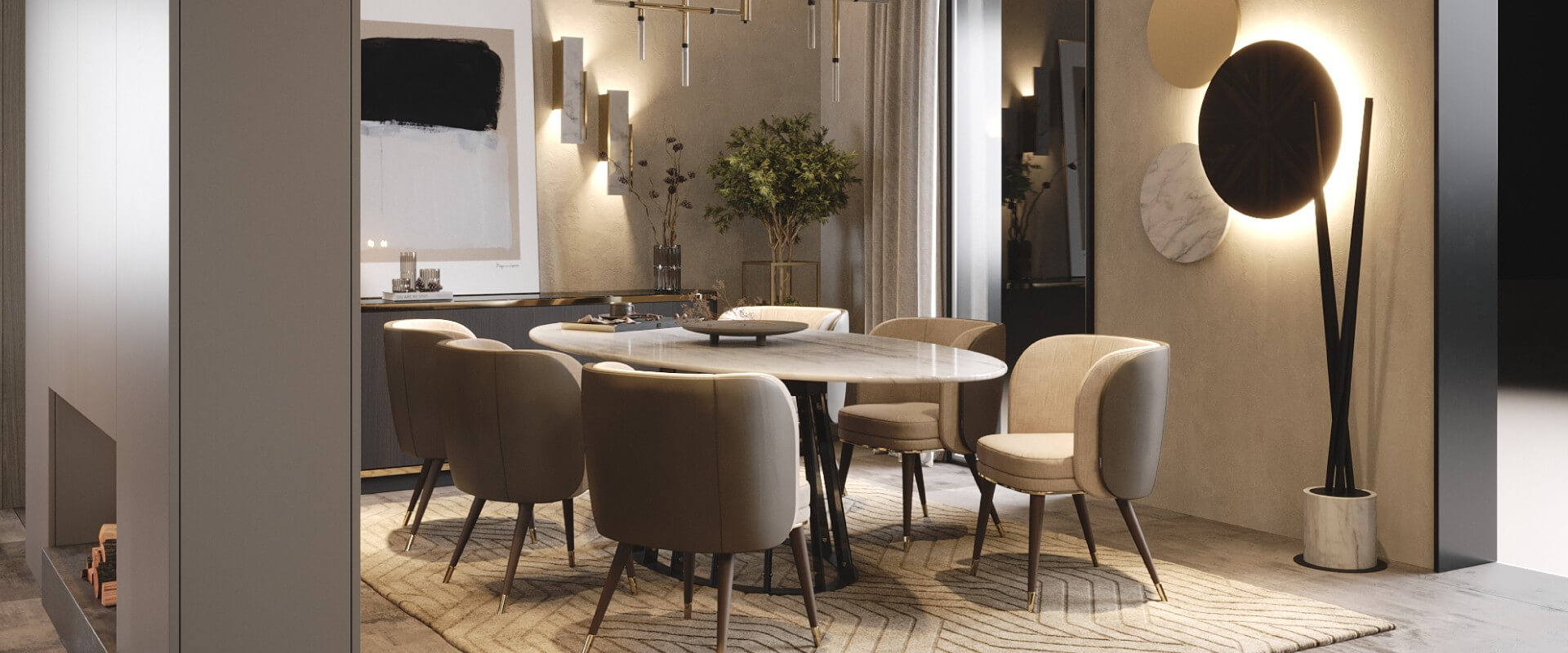 9 Products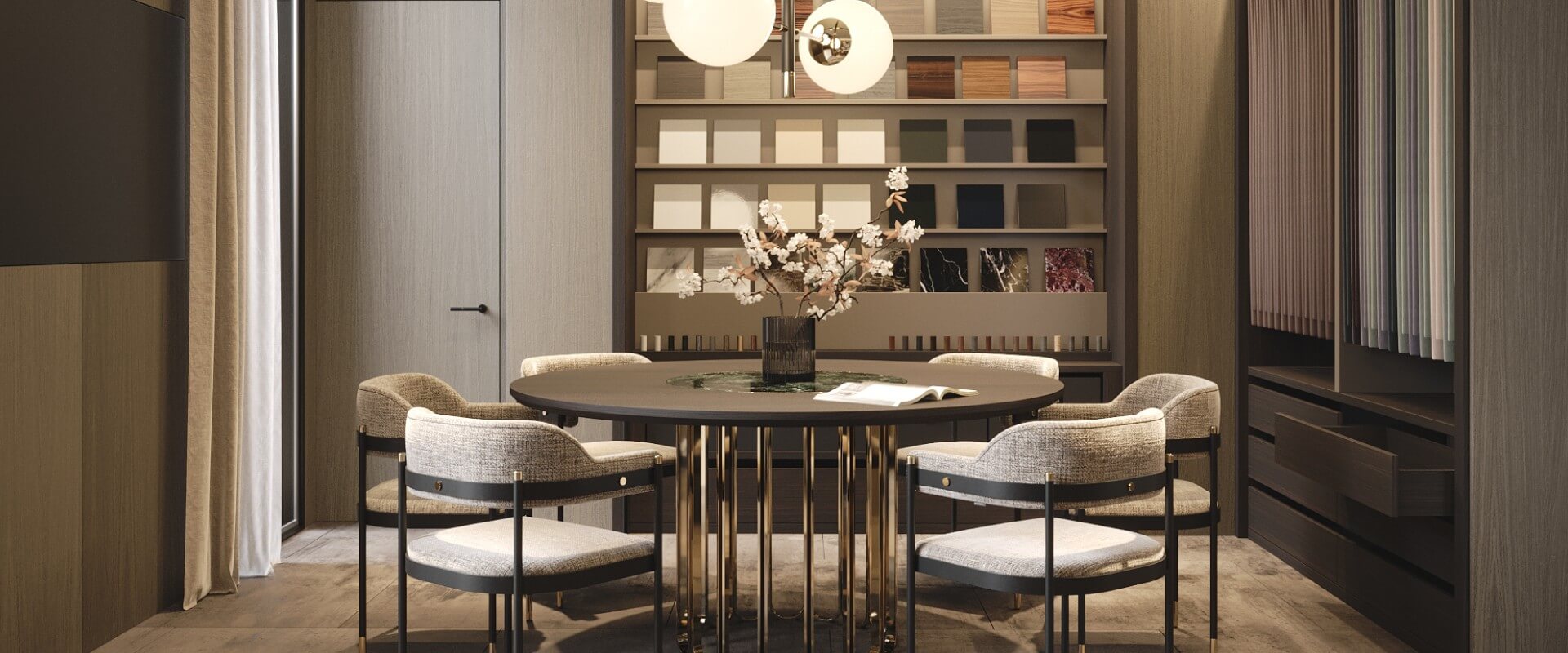 3 Products