Every year, trends in both the fashion and
interior design
worlds change a lot. In addition, sometimes itís quite difficult to keep up. We all follow the news from Pantone. However, most of us donít design
home interiors
just for one season or one year. And in order for your homeís
interior design
to stay on-trend, you should rely on timeless colour combinations. Thatís why the first thing you should pay attention to are interiors in neutral colours because they are timeless classics. In conclusion,
interiors
in neutral colours also refresh the house and visually expand the space.
Grey sofa, dark wood finishes and neutral surfaces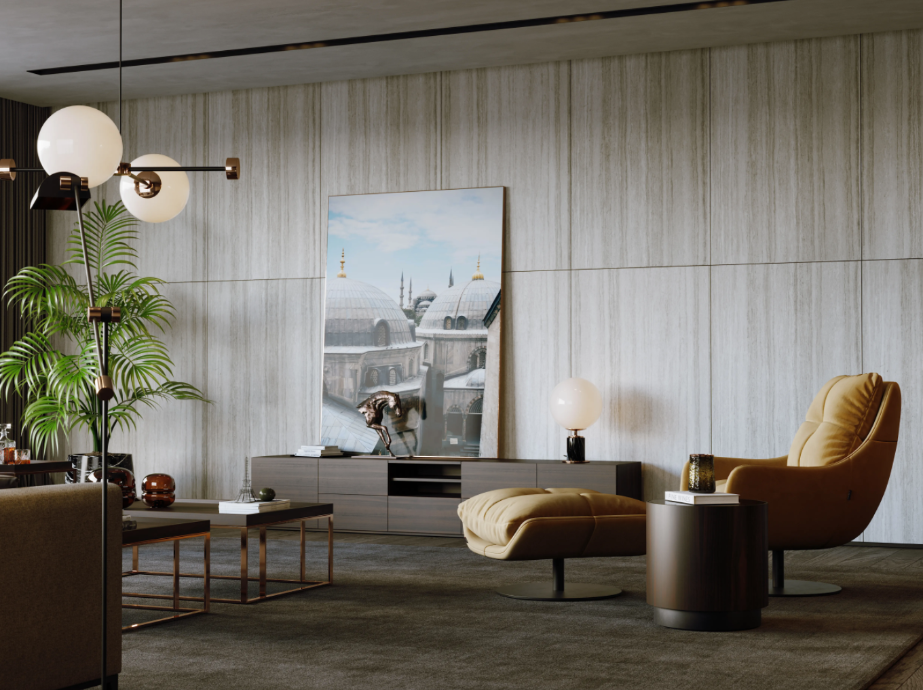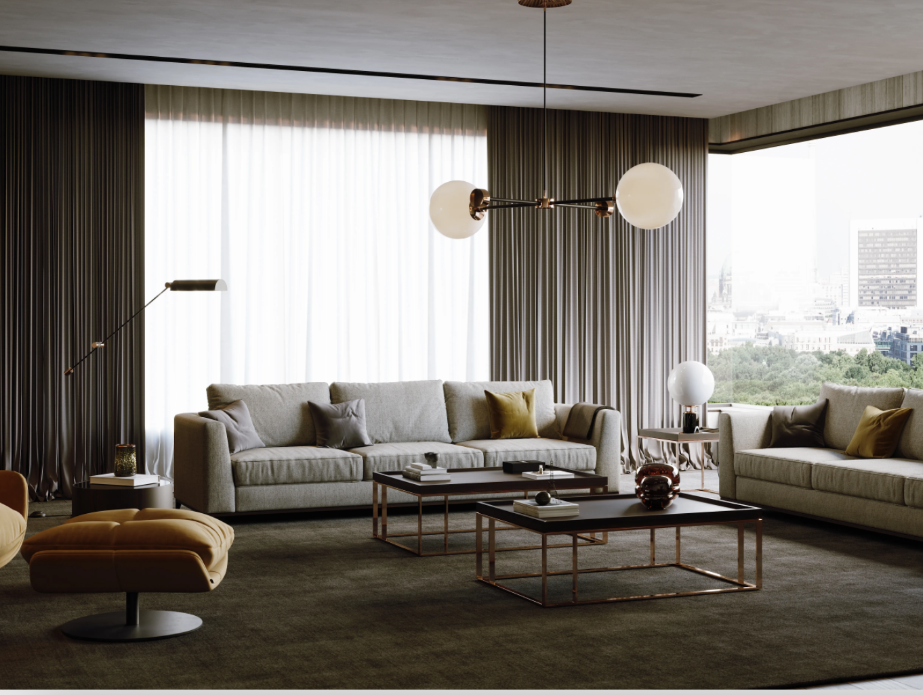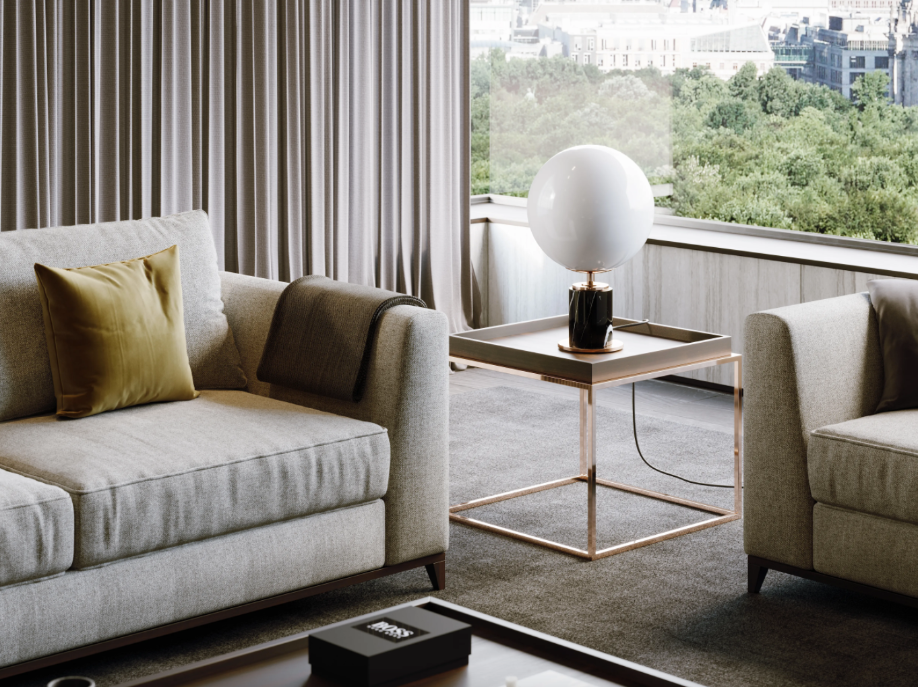 You may also like: 5 Interior Design Magazines You Must Know
For example, the clean lines of the
London sofa
work well with interiors in neutral colours. Its deep-set seats offer extra comfort, while the arms present a formal feel. Upholstered in smooth fabrics, it can be transformed into a chaise longue sofa, adding more comfort and extra seating space to the decor.
Quartz TV Cabinet
is the piece that will bring an elegant presence to your neutral
interior design
.
Quartz
is a useful and clean piece for gorgeous spaces where retro design meets the contemporary style.
Sophia armchair
is also a lounge chair with a curvy and shimmering ottoman. Practical and comfortable, this seating piece features a gold metallic base that can swivel 360 degrees and a fully upholstered body.
Sophia
is an easy way of adding a splash of style and accent colour to your living room.
Neutural wood, grey velvet and accent bordeaux details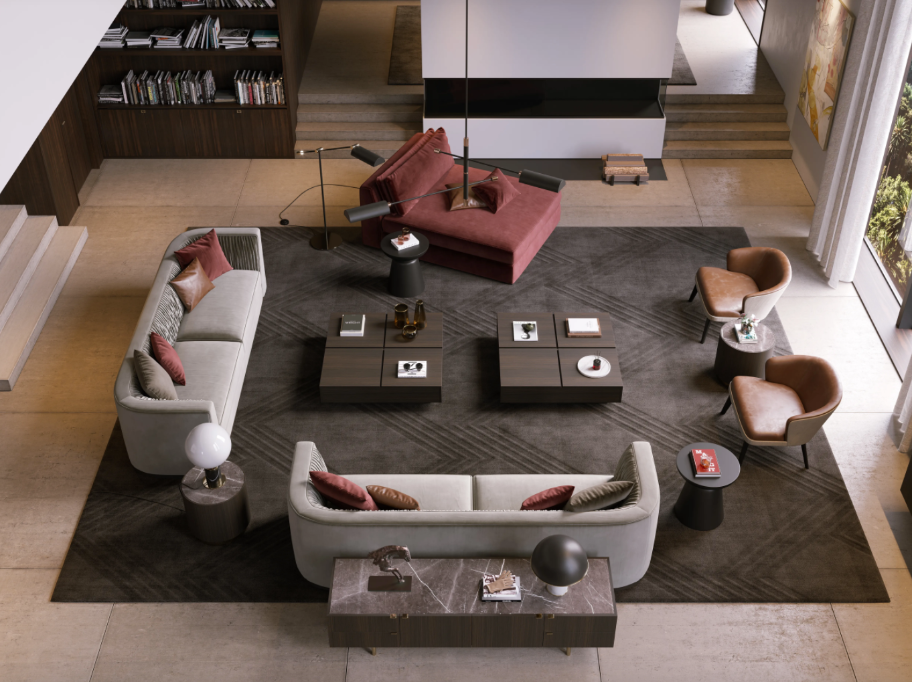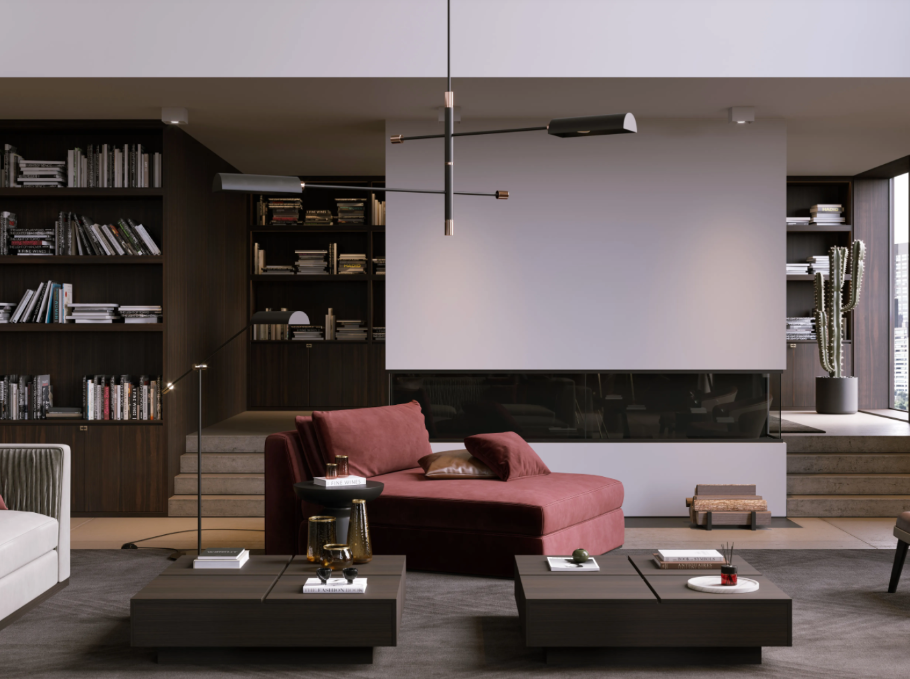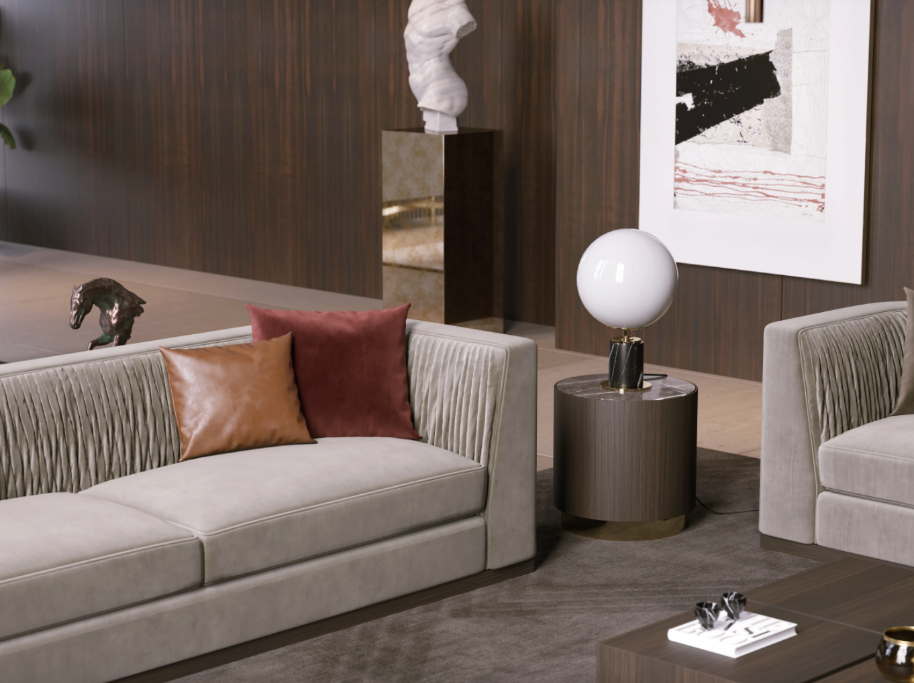 Miuzza sofa
brings comfort, happiness and glamour to your living room. This contemporary couch fully upholstered in exquisite velvet fabric is the new focal point of
interior design projects
. Inspired by Art Deco silhouettes, this plush velvet sofa is versatile enough to be well-paired with just about any design style.
Inspired by the Scandinavian style,
Ronny chaise longue
is a great way to decorate your
interior
in neutral colours with a different touch. The nordic style adds design to your home with a piece that raises the comfort level.
Nelly armchair
is a homage to vintage furniture style with its feminine charm and exquisite details. Involved in sophisticated fabrics, the smooth lines of the back provide structure, while the feeling of comfort is provided by the softness of its cushion seat.
Beige fabrics, black wood and brown leather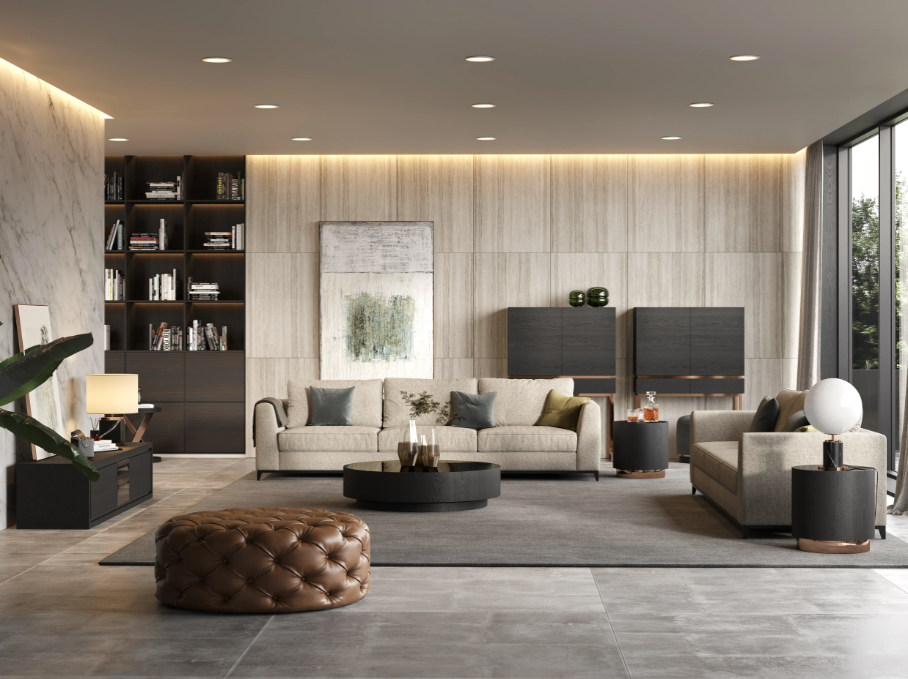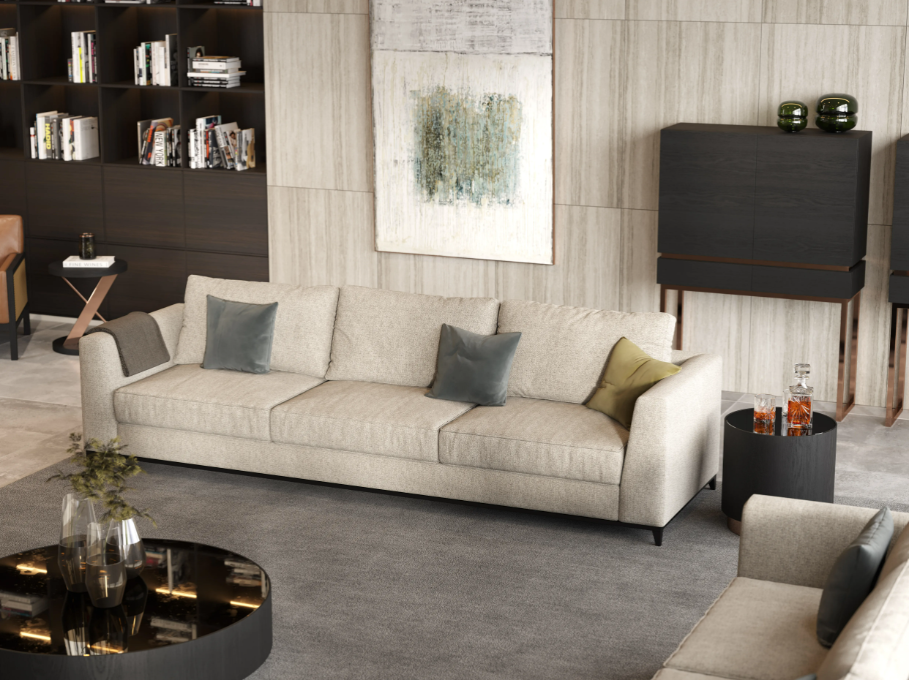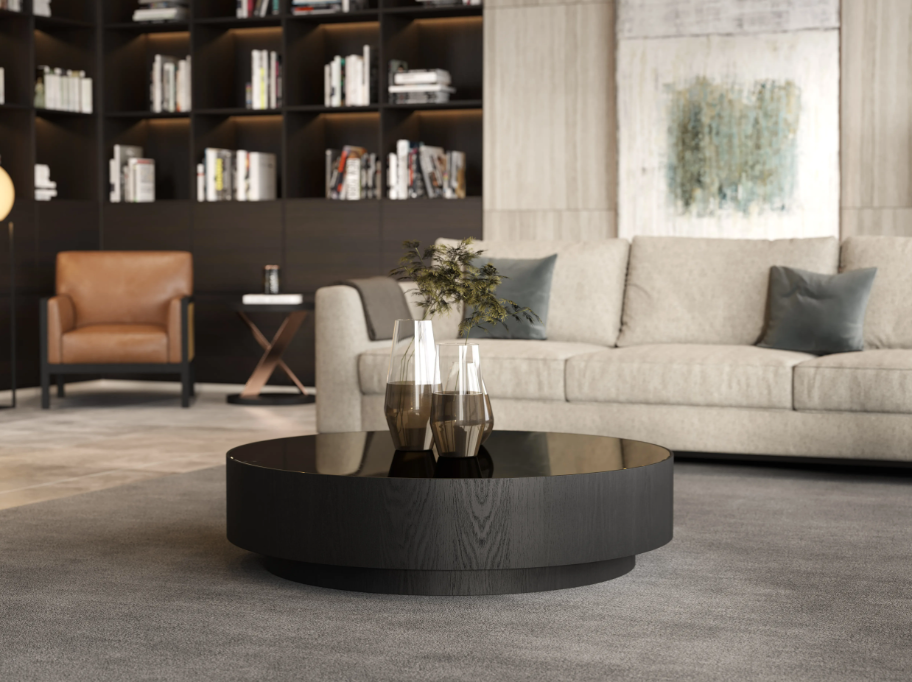 Gold coffee table
designed to be in the very heart of the most memorable
interior design projects
. A breathtaking mid-century touch of style to any elegant living room.
Bur pouf
is a brilliantly crafted upholstered pouf with elegant lines. The deep buttoning technique gives a special touch of sophistication to this luxury footrest that can be also as an additional seat for
living room interiors
in neutral colours.
The vintage fabric is adding a special feeling to the
Cole armchair
. A wooden structure seating piece with a retro pattern design and high armrests. The arms attached to the back are made of straw and are giving a sense of continuity.