Located in the small town of
Baltonfüred
on the north shore of Lake Balaton, emerges an
exclusive home design
. Surrounded by tender mountains on the north, the beautiful lake on the south this place breathes
serenity and privacy
. Developed by the Hungarian
interior design studio Komfort Centrum
, in this article we are gonna unfold their last
home interior design project
.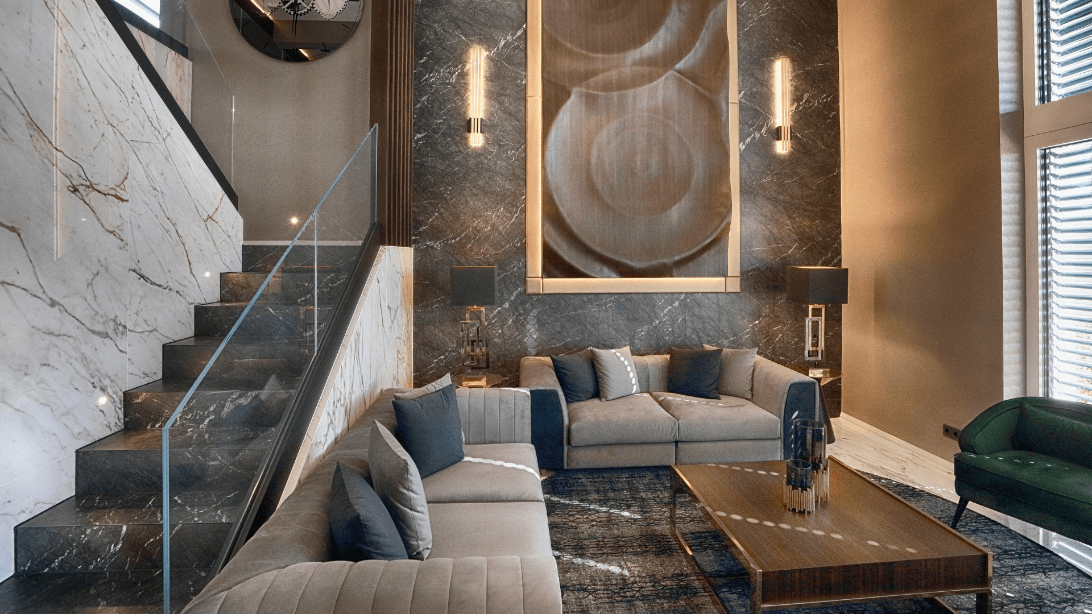 This professional
interior design company
from Hungary curated this 2-floor
luxurious Penthouse
with an amazing panoramic lake view. This
home design project
with very big spaces was decorated with
restrained elegance
.
You may also like: Home Design by Karma Al Nimer Interiors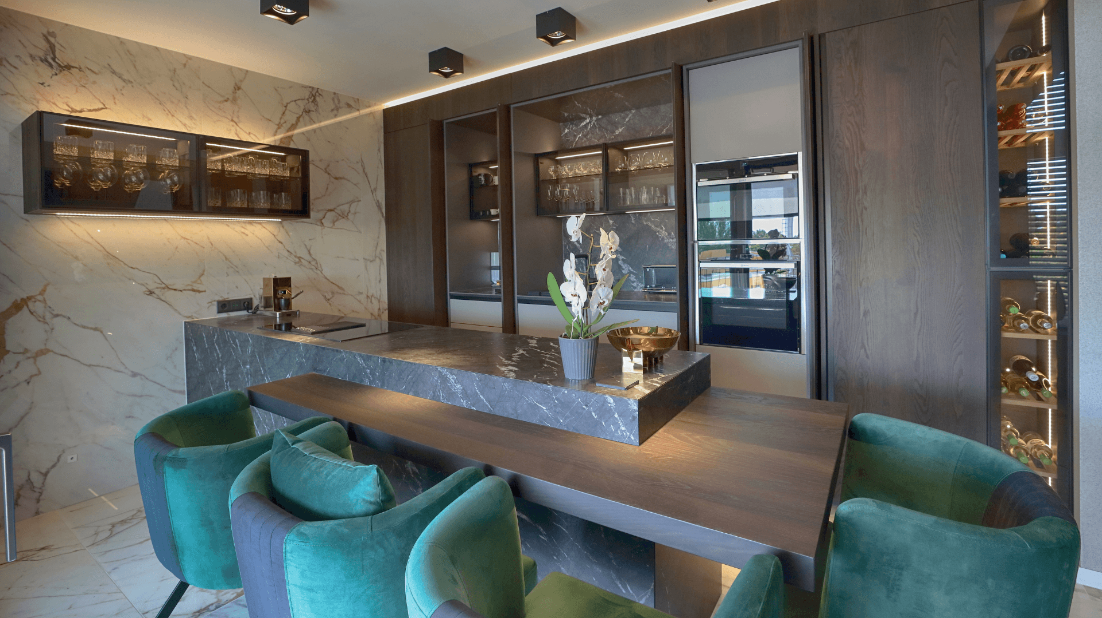 For this
penthouse home design
, there were used strong colours, such as dark green and black, and materials like ceramics and wood. As a result, the idea was to create a sense of harmony with two kinds of materials for this
interior design project
.
Komfort Centrum
is an expert in the art of communication by materials, as a result, you can see their unique style on this
decor
.
Take a look at Komfort Centrum Instagram here!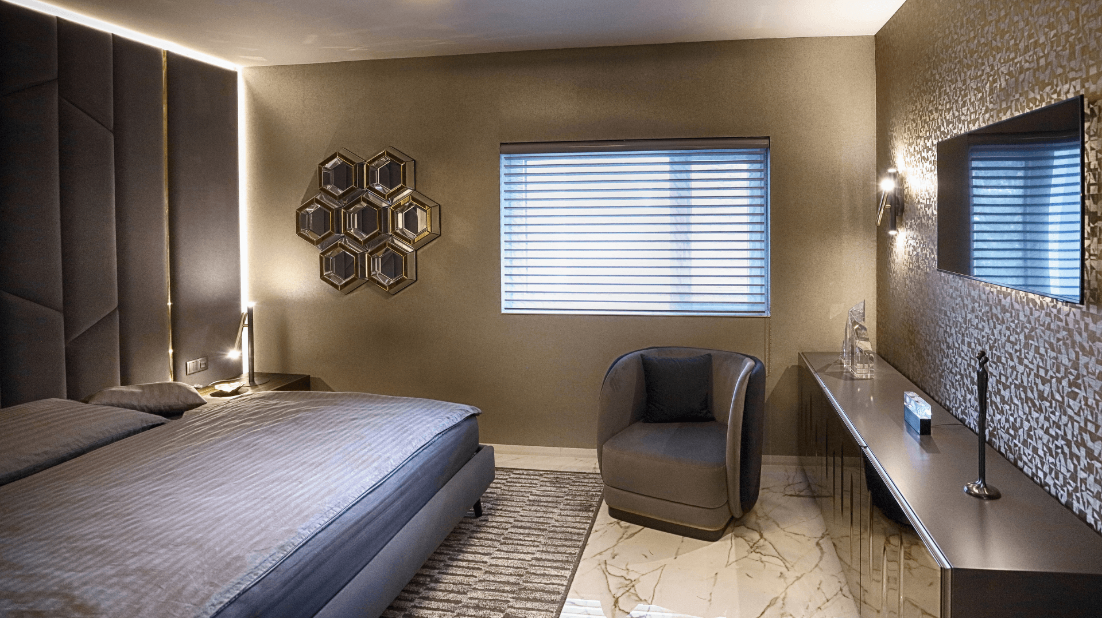 Another very interesting feature of this project is a uniquely produced
3D veneered wall panel
. This panel gives this
home design project
an amazing touch of
uniqueness and luxury mood
.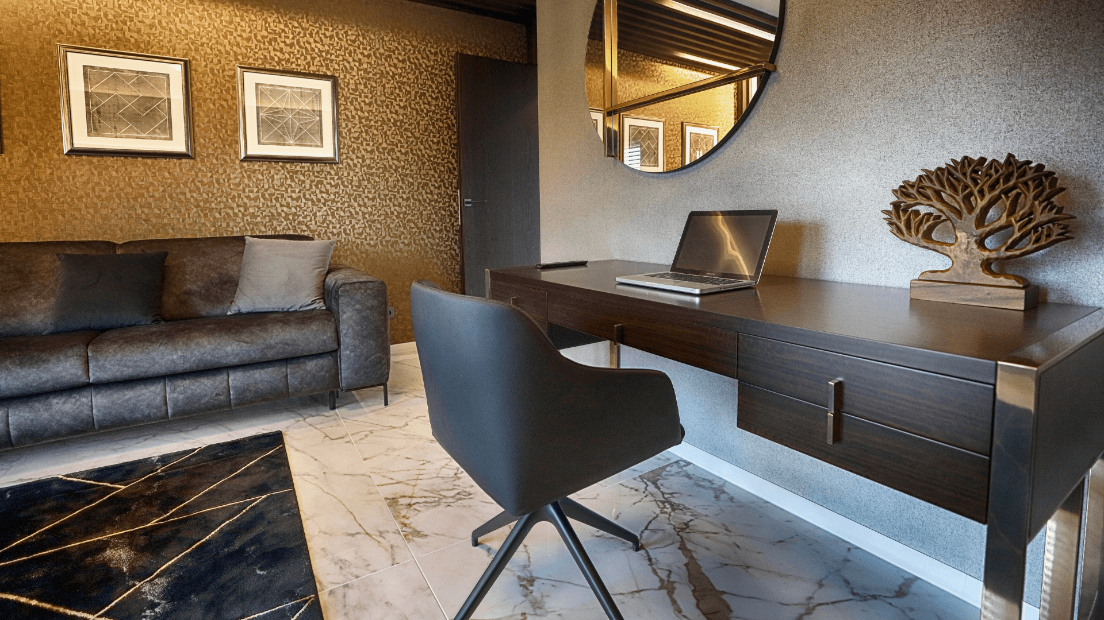 Take a look at the project here: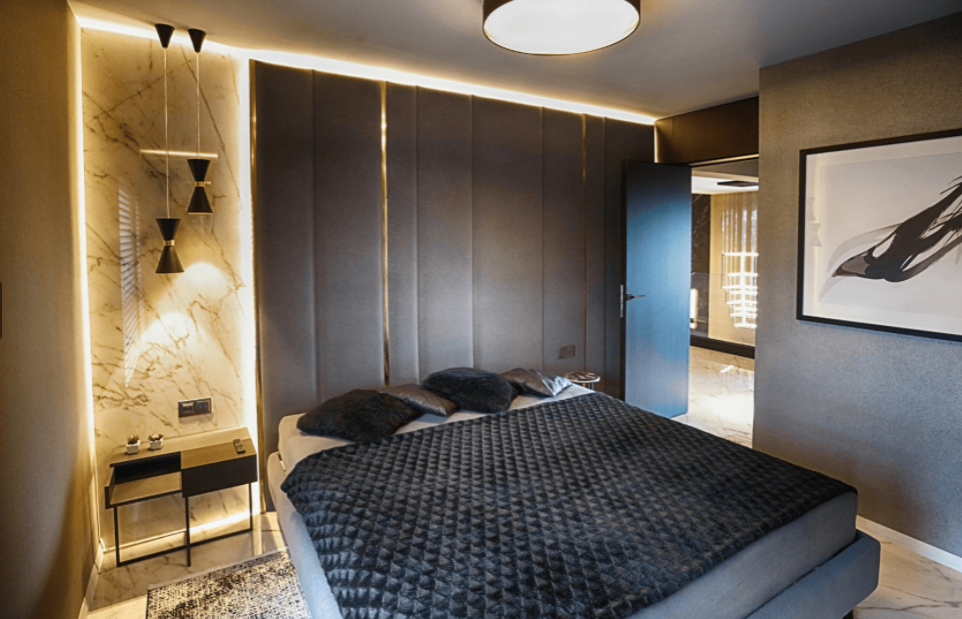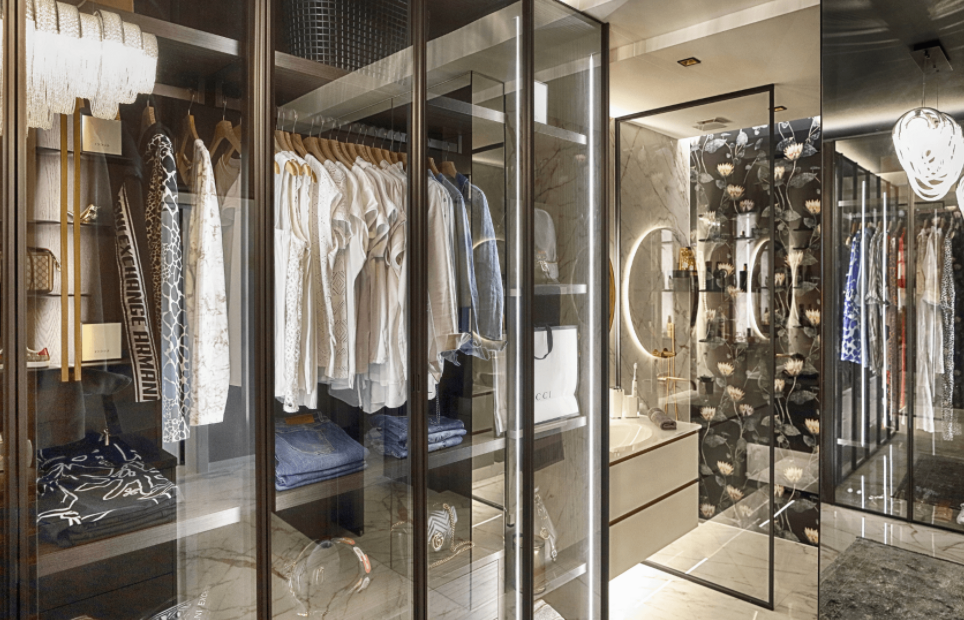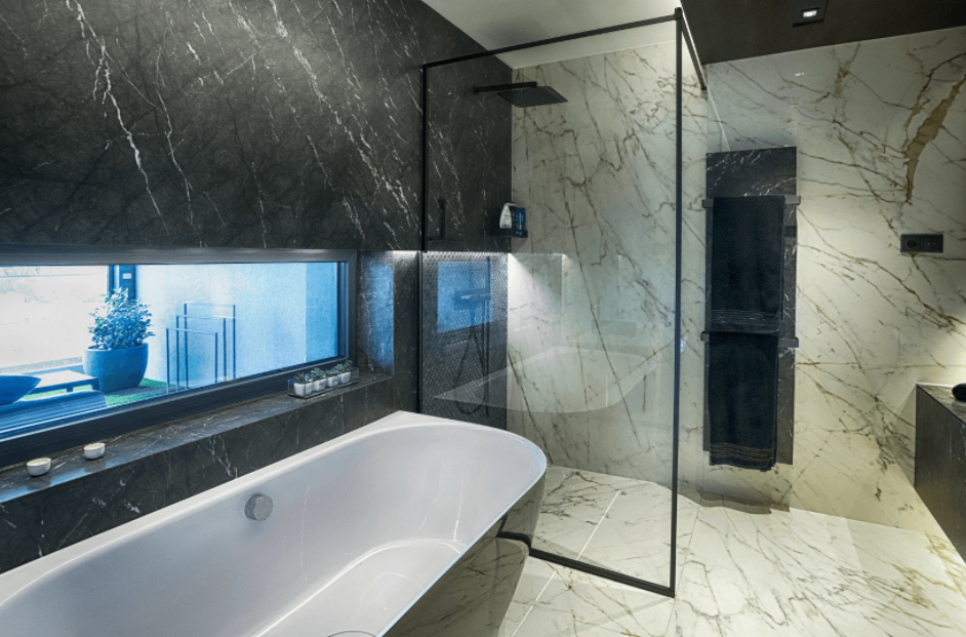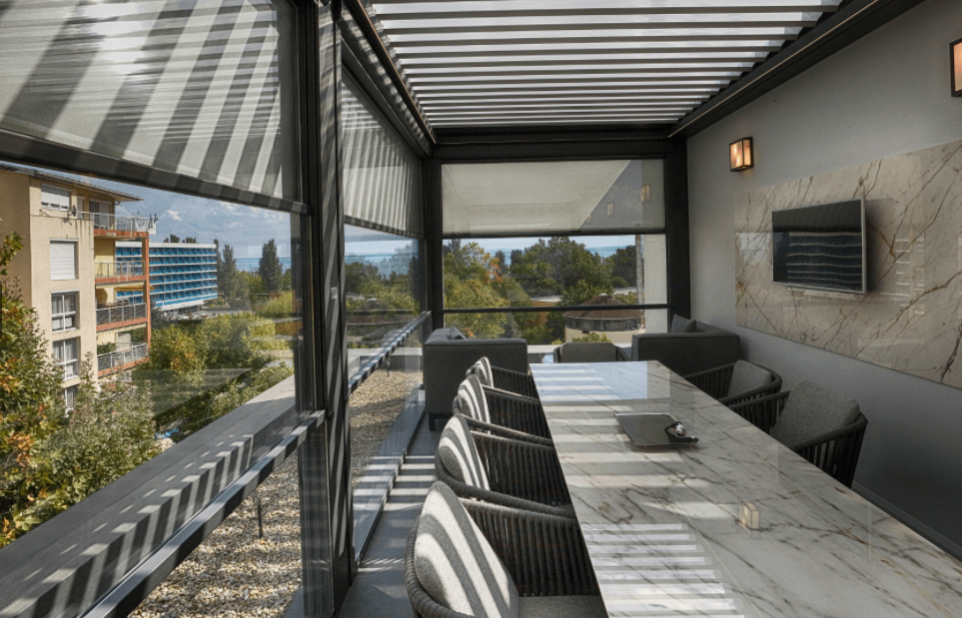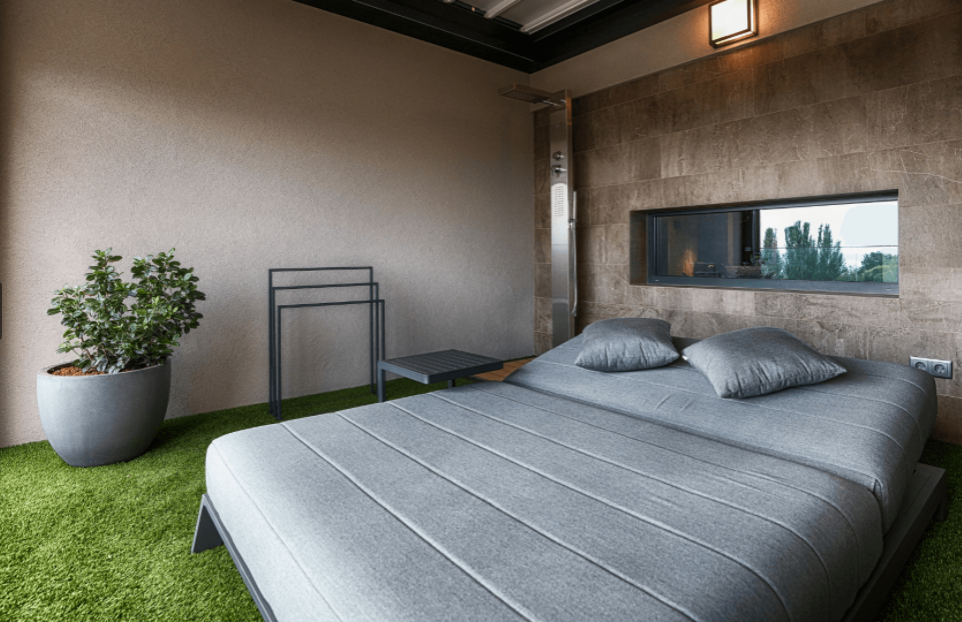 You may also like: Scandinavian Furniture in Autumn Interior DesignFeatured products in this home design project:

Harry Sofa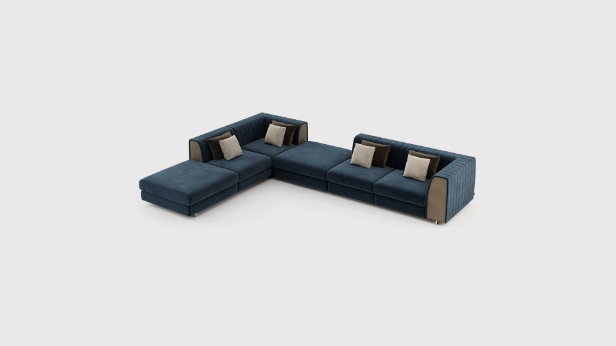 Harry sofa
quality crafted work provides a striking seating piece for your
residential or hospitality projects
. Fully
upholstered
, it is available in different versions as a smooth and comfortable sofa for inviting homes.
Ambrose Armchair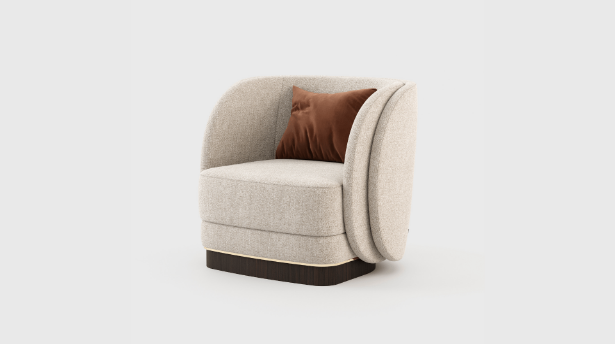 Ambrose
is a
one-of-a-kind armchair
with a sleek convex back. It features a discreet wooden base to support a majestic upholstered
armchair
with a comfortable seat. With a detailed golden stainless steel line on the base, this is the armchair that will bring a chic vibe to your room.
Anthony coffee table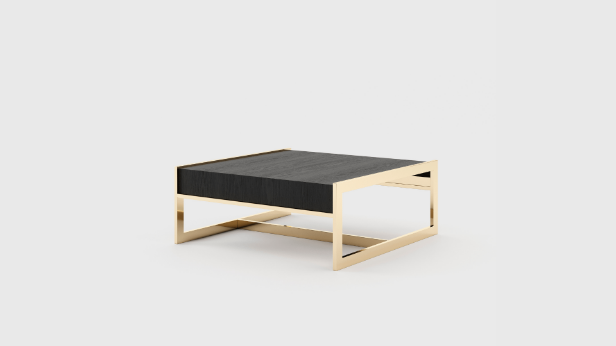 Anthony coffee table
is a little extravagance for good
design lovers
. This charismatic centre table combines wood and metal, as a result, it is shaped to create inviting rooms with a
luxury soul
.
Allie desk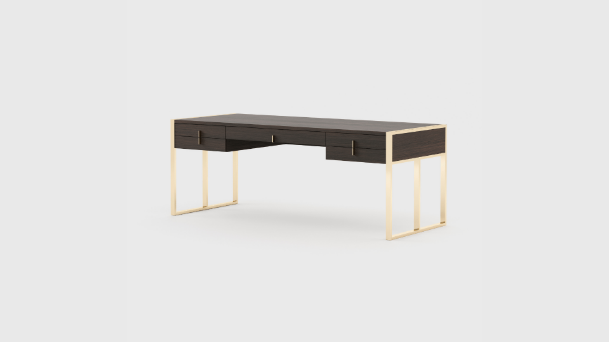 Allie desk
is a clever storage solution for cosy offices or small studying areas. This is a mid-century piece with a modern approach. In conclusion, Allie adds style and
glamour
to your working days.
Other featured products in this project:



James Mirror Mike Pouf Gordon Armchair Paris Pouf Xangai Armchair