This is Not another Edition!
This is Laskasas most adventurous collection to date. As a worldwide company that spans all seven continents, we wanted this collection to reflect that.
Each piece in this collection represents a famous place in the world. This
collection's pieces
(as well as all our furniture and decor pieces) are completely customisable to meet your client's vision and demands. Every place you visit is unique, and every interior design project you work on should be as well. That is the focus of this collection.
Must-haves in your living room
Since the living room is where family members gather to spend quality time together, it only makes sense to make it pleasant. Make sure your living space has everything you need. There are some examples and
products
from Laskasas to assist you in your next project.
Neutral colours and high-quality materials define this living room. The modular sofa represents the greatest highlight of this decor, well complemented by the coffee tables and the ceiling lighting fixtures. Multifunctional by design, it also features an elegant entryway that sets the tone for what the rest of the home will be like.
Console – the first statement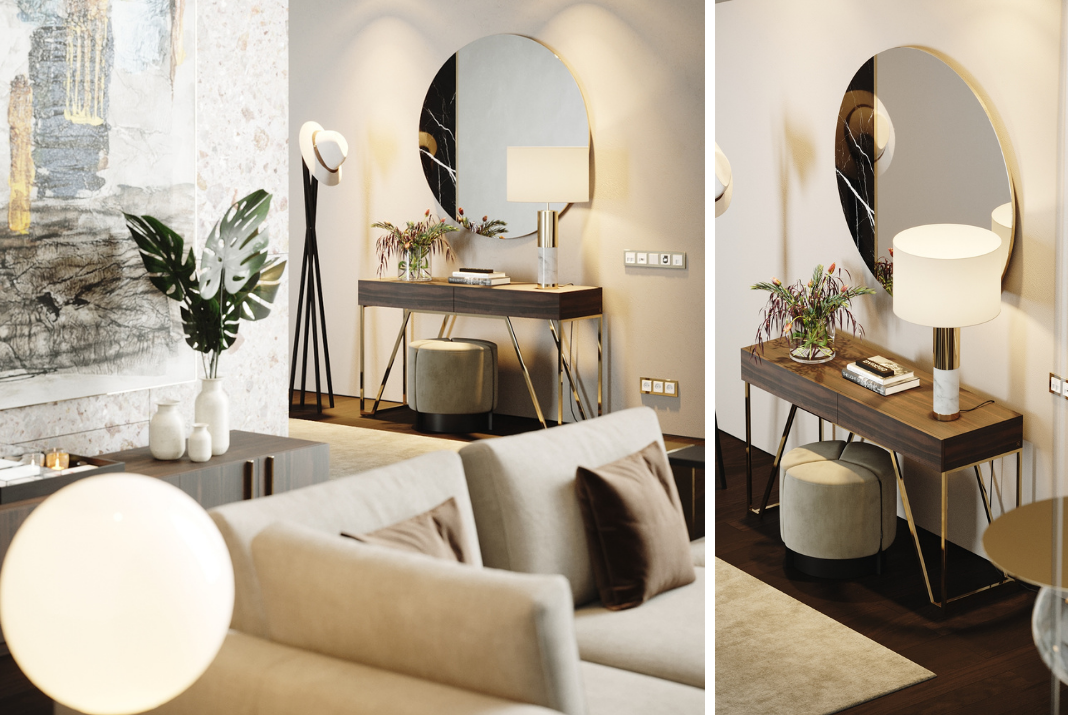 The Hallway it's the very first place that our guests see when they enter our homes. Adding a
console table
to your hallway, placing some gorgeous flowers or other decorative touches, may turn it into a design statement in and of itself.
In the image:
Dallas Console
Rosane Mirror
Himalaias Puf
Centre tables and side tables symbiosis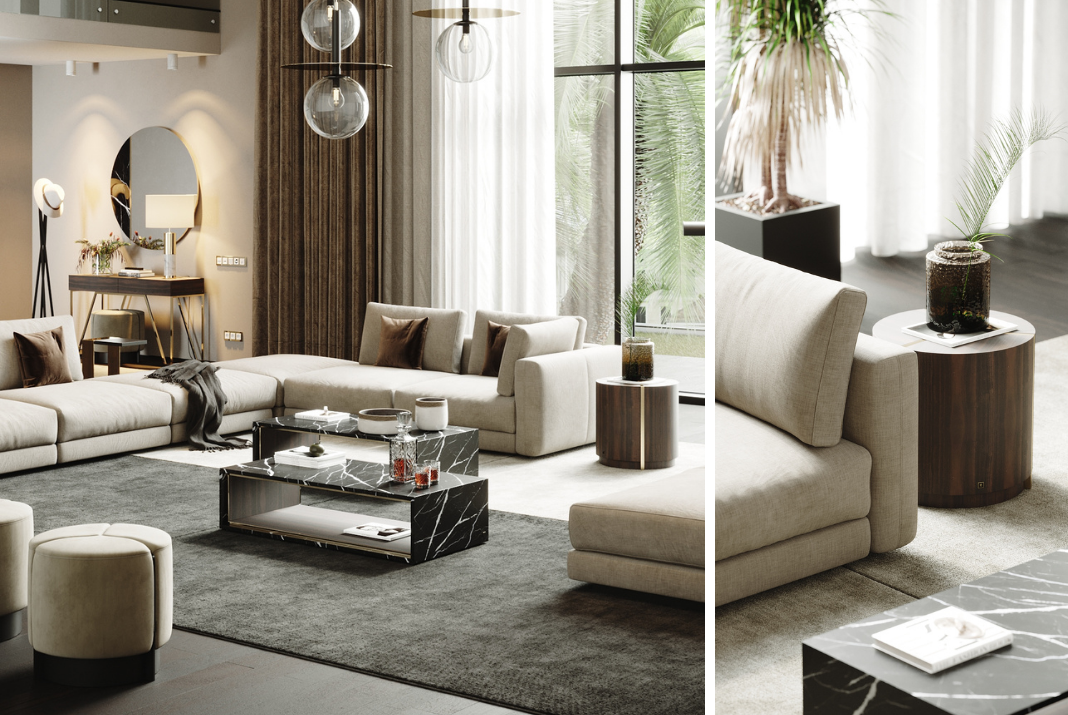 When it comes to designing your living room, one of your main priorities should be the centre tables. It's a product that can serve as both decoration and practicality. You may use side tables to create balance in a room by placing one on each side of the sofa.
In the image:
Riga side table
Nilo coffee table
The dining room should be a beautiful gathering space
People who are proud of their dining room show confidence, which radiates great energy and fosters interpersonal interactions. It is an important feature of the home that represents status, power, harmony, and a sense of connection among family members and visitors.
In the image:
Buda dining table
Macau sideboard
Meredith chandelier
Chairs – comfortable without sacrificing their aesthetic value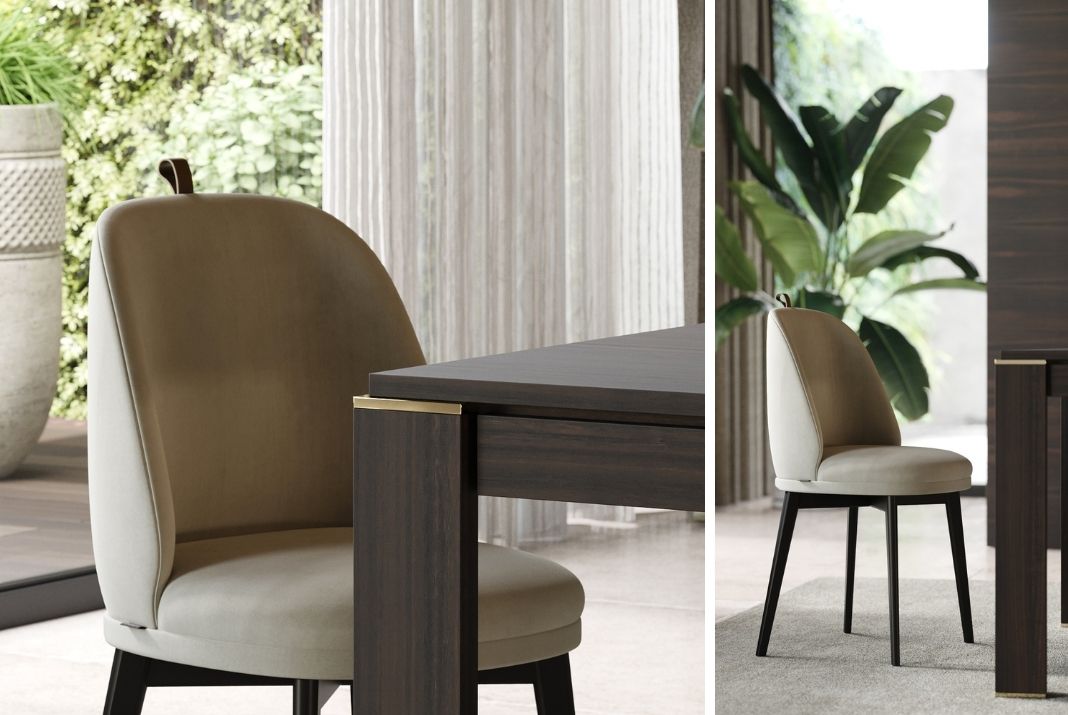 Dining chairs are extremely important in the dining room. It's crucial that they look and fit in the environment, but they should also be comfortable. The table is usually the focal point of the dining area, however, you may choose a beautiful dining chair that commands attention and establishes the tone for the entire area.
In the image:
Dublin chair
Bedroom – Design and relaxation