When it comes to furnishing our projects, we all desire to create spaces that reflect our client's individuality and style. If you're in search of exceptional furniture and breathtaking interior design, look no further than the vibrant city of London. Known for its diverse range of stores that cater to every taste and preference, London is a treasure of inspiration for anyone seeking to transform their projects.
In this article, we will explore some of the top furniture and interior design stores in the capital. Stay tuned!

London's Furniture and Interior Design Gems
Poltrona Frau (147-153 Fulham Rd., London SW3 6SN)
Poltrona Frau is a haven of refined Italian craftsmanship and timeless elegance. With a curated collection of exquisite furniture pieces and accessories, this revered store showcases the harmonious fusion of luxury materials and meticulous craftsmanship.
From sumptuous leather upholstery to elegant furnishings, Poltrona Frau embodies the essence of Italian design, captivating discerning enthusiasts seeking sophistication and style.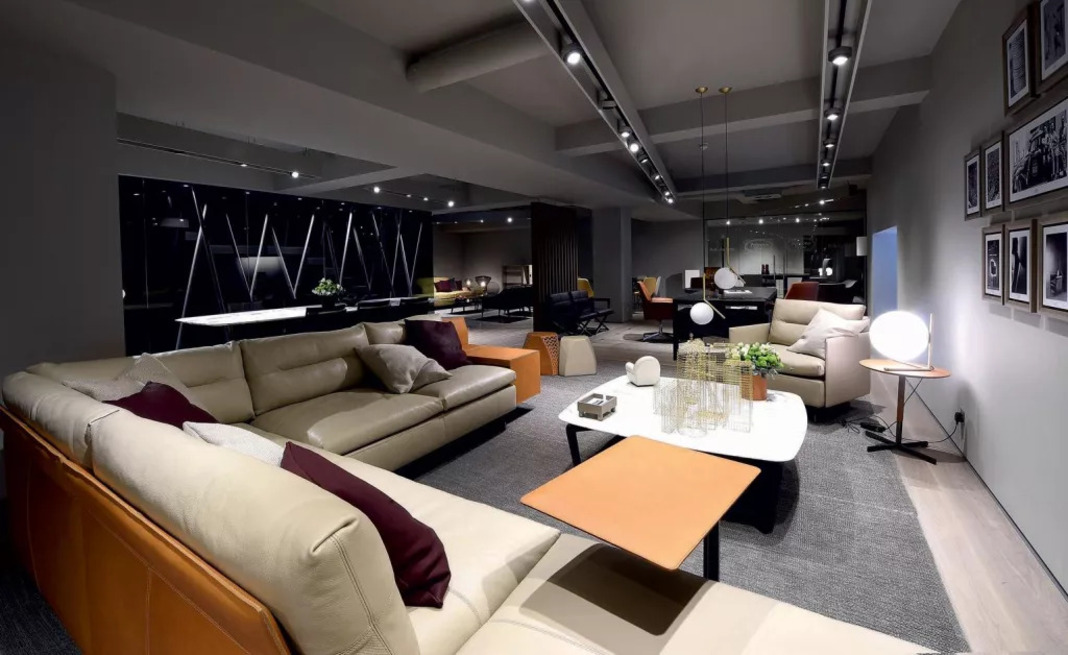 Source: Wallpaper* | Poltrona Frau
Laskasas (Design Centre East, Unit 102, Chelsea Harbour, Lots Road, London SW10 0XE)

Laskasas has earned a stellar reputation in the world of furniture and interior design, known for their commitment to quality craftsmanship and timeless elegance. Laskasas' UK flagship store, situated in the esteemed Design Centre at Chelsea Harbour, offers an unparalleled shopping experience for those seeking luxurious and sophisticated furnishings.
With an impressive range of products that seamlessly blend classic and contemporary design elements, Laskasas caters to various interior styles, ensuring that each piece becomes a statement of individuality within your home. Whether you're in search of stunning living room furniture, exquisite dining sets, or opulent bedroom ensembles, Laskasas has it all, with a team of knowledgeable staff to assist you in creating your dream space.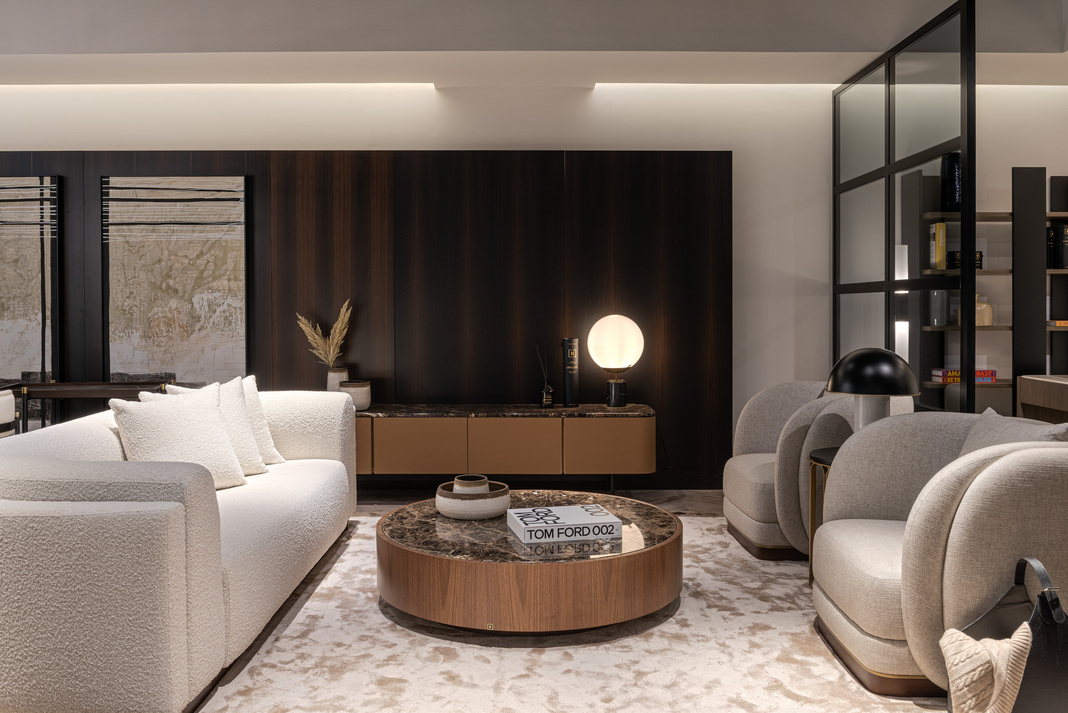 Source: Laskasas | Laskasas

BoConcept (158 Tottenham Ct Rd, London W1T 7NH)
Nestled in the vibrant heart of London's design district, BoConceptTottenham Court Road stands as a beacon of contemporary style and sophistication. With a commitment to modern living and cutting-edge design, BoConcept has earned a prominent place among London's top furniture and interior design stores.
Whether you're looking to furnish your entire home or seeking the perfect statement piece, BoConcept offers an exceptional range of furniture and accessories that seamlessly blend form and function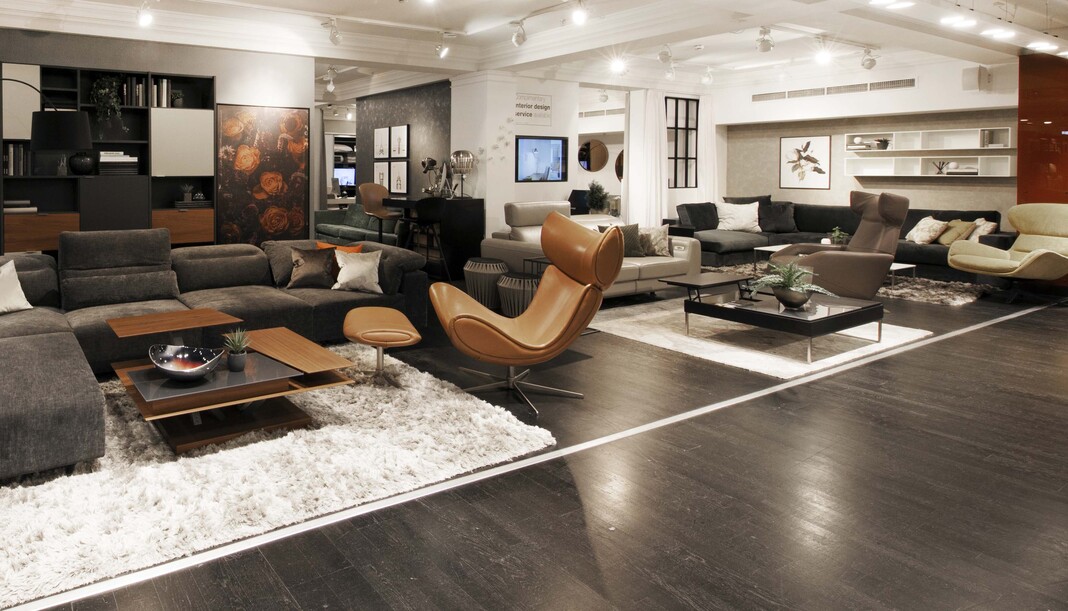 Source: BoConcept| BoConcept
Heal's (196 Tottenham Court Rd, London W1T 7LQ)

Heal's, a cherished British institution since 1810, has firmly cemented its position as a trusted haven for contemporary design.
Renowned for its unwavering commitment to craftsmanship and innovation, Heal's proudly presents an extensive array of furniture and home accessories that cater to diverse tastes and budgets, making it an inclusive destination for design enthusiasts across London and beyond.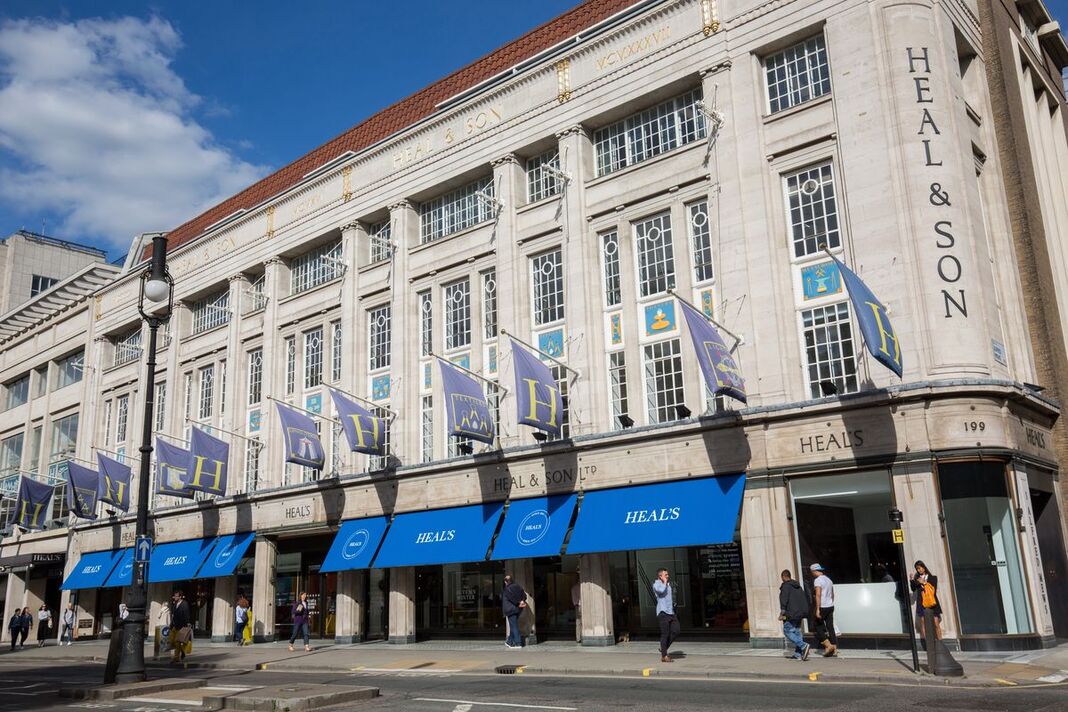 Source: Elle Decoration UK | Heal's

Molteni & C (245-249 Brompton Rd, London SW3 2EP)

Discover the epitome of Italian design at Molteni & C, located in the heart of London. With a commitment to excellence, this revered store showcases a meticulously curated collection of furniture pieces that embody the perfect blend of craftsmanship and innovation.
From sleek contemporary designs to timeless classics, Molteni&C offers a captivating range that captivates design enthusiasts seeking the finest in Italian elegance.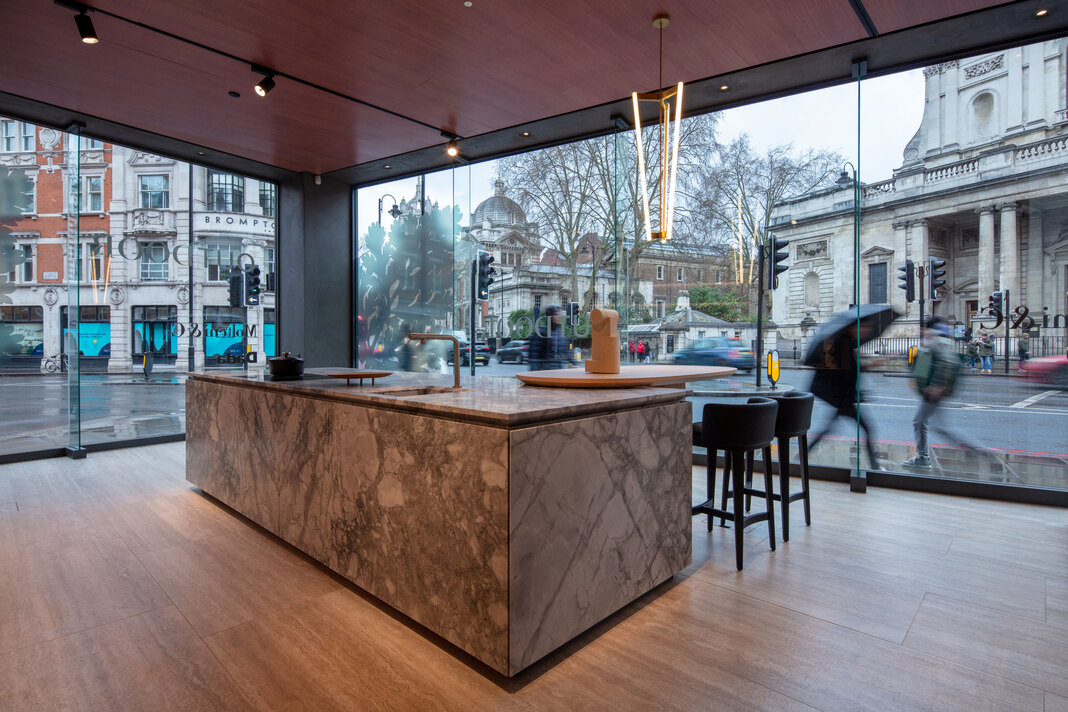 Source: Molteni & C | Molteni & C

The Conran Shop (55 Marylebone High St, London W1U 5HS)

Nestled on the charming Marylebone High Street, The Conran Shop stands as a true icon of contemporary living. With its thoughtfully curated selection of furniture, lighting, and home decor items, this revered establishment consistently celebrates the essence of original design.
Discover a world where style meets functionality, and allow The Conran Shop to captivate your imagination with its unrivaled commitment to bringing the best of modern design to London and beyond.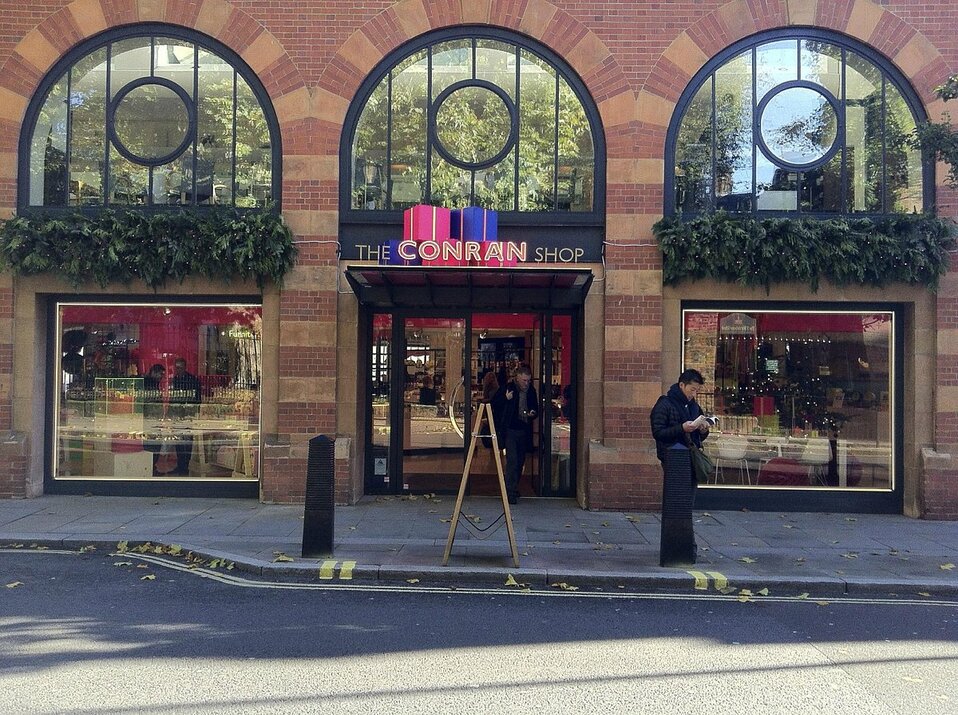 Source: Tripadvisor | The Conran Shop

Skandium (86 Marylebone High St, London W1U 4QS)

Located on the bustling Marylebone High Street, Skandium stands as a sanctuary for those enamoured with the timeless allure of Scandinavian design. Delight in a truly immersive experience as you explore their extensive collection, which effortlessly encapsulates the essence of Nordic craftsmanship and functionality.
From exquisite furniture pieces to captivating home accessories, Skandium remains an indispensable destination for design enthusiasts seeking to infuse their spaces with the distinctive charm of Scandinavian aesthetics.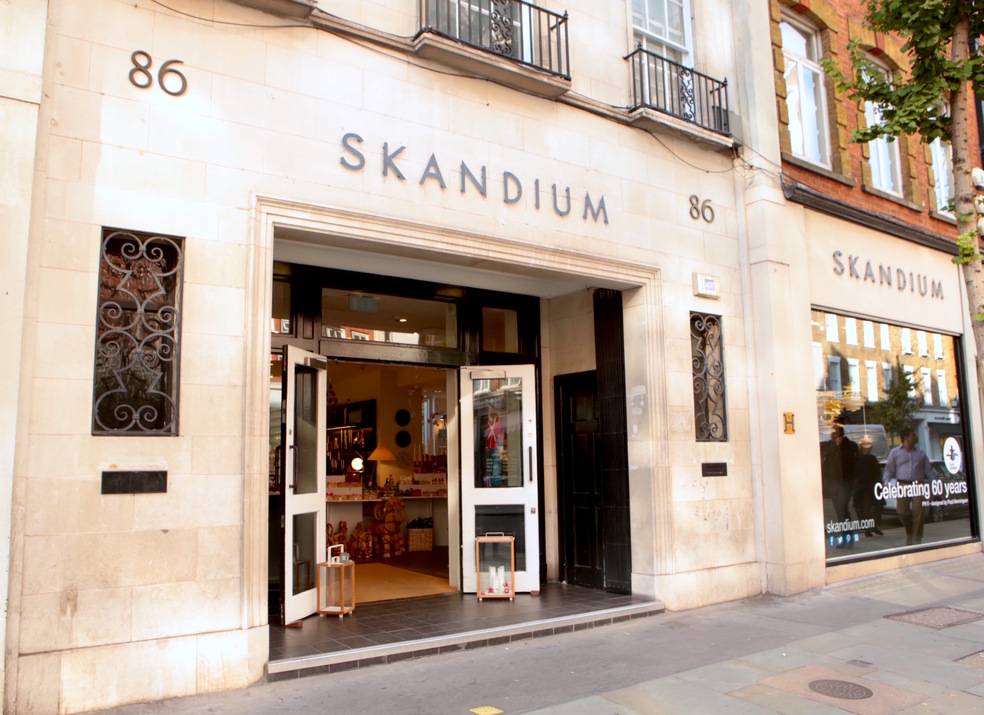 Source: England's Hidden Gems | Skandium
London's furniture and interior design scene are brimming with endless possibilities, making it an ideal destination for those seeking to elevate their living spaces.
From Laskasas' UK flagship store, to BoConcept, Heal's, The Conran Shop, Poltrona Frau, Molteni & C, and many others, the city offers a diverse range of options to cater to every design preference.
Whether you're a design professional, an interior enthusiast, or simply someone who appreciates exceptional craftsmanship, London's furniture stores will undoubtedly inspire and captivate you. So, embark on your design journey, and let London's design treasures unveil the true essence of your dream home or project.