Welcome to another story at Laskasas' Not-So-Secret Diary, where we bring exclusive insights into the interior design world.
In this month's interview, we had the pleasure of speaking with Geraldine Tan, a highly acclaimed content creator and interior design teacher based in London and owner of the awarded blog: Little Big Bell.
Geraldine has made waves in the industry, and her blog is now recognised by several entities, such as Vuelio, where it achieved the top 5 UK interior blog milestone. Passionate about colour, design and decoration, Geraldine loves to create original content where she's responsible to curate and photograph.
Her passion for creating engaging and informative content has enabled her to build a loyal following of readers and viewers who value her insights and expertise. Actively blogging for more than ten years, Geraldine, who started her Instagram account "by accident", have now 269 thousand followers on the platform.
Through her work, she has helped numerous brands and businesses, such as Ikea, Samsung, Airbnb and others, to increase their online visibility, connect with their audiences, and drive revenue growth. With a deep understanding of the ever-evolving digital landscape, Geraldine continues to innovate and inspire, leaving an indelible mark on the world of content creation.
"IF YOU GO WITH AN ENTHUSIASTIC MOTIVATION, THEN IN TIME YOU WILL REAP THE BENEFITS."
Geraldine Tan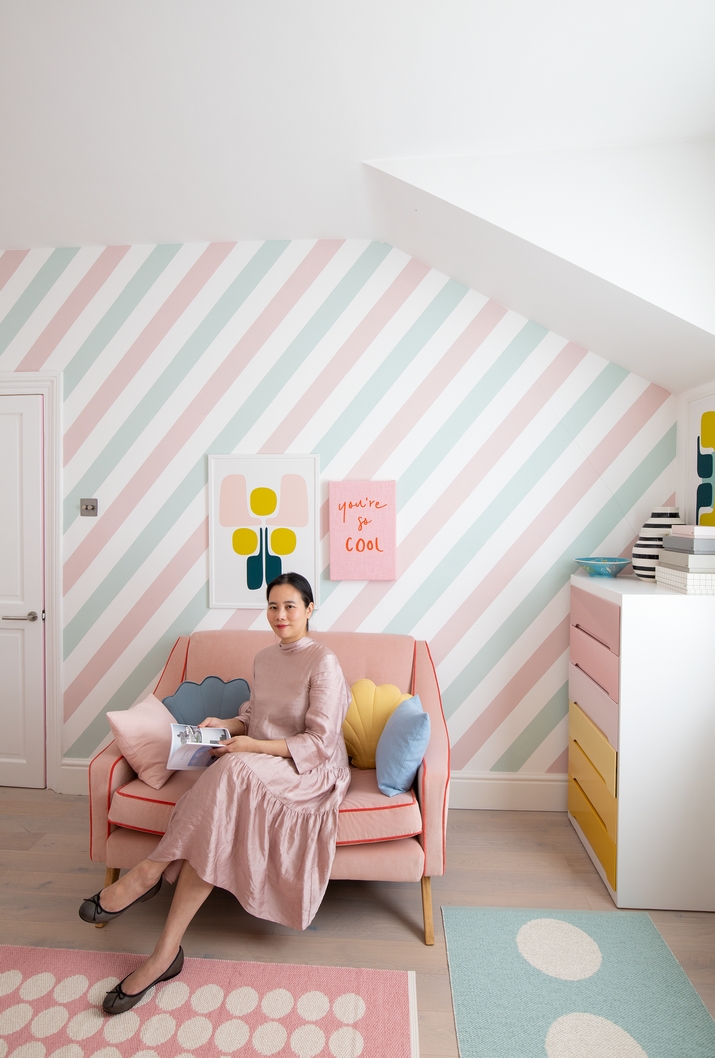 Source: Little Big Bell | Geraldine Tan

How did it all start as a content creator?
I began blogging as a hobby after reading a few American blogs more than 10 years ago. I naturally leant towards creating content on interiors and decor as that was my interest.
Later on, I joined instagram by accident as I had to thank someone for winning a blog book giveaway there. I started photographing snippets of my home. I noticed people liked the content, so that encouraged me to create more.
The instagram and blog grew organically over the years.
When did it get serious? How did you feel about it?
I think it was a gradual process. I would say I started getting commissions for paid work after about 2 years.
I loved it as it was something I really enjoyed doing - styling, photographing and blogging. Even better, to be paid for doing what I love.
What's the story behind the name Little Big Bell?
My daughter's middle name in Chinese can be translated to little Bell. I called it Little Big Bell (me being Big Bell) as I thought one day she would be blogging with me.
"MY AIM IS TO MAKE PEOPLE FEEL HAPPY WHEN THEY DISCOVER MY ACCOUNT."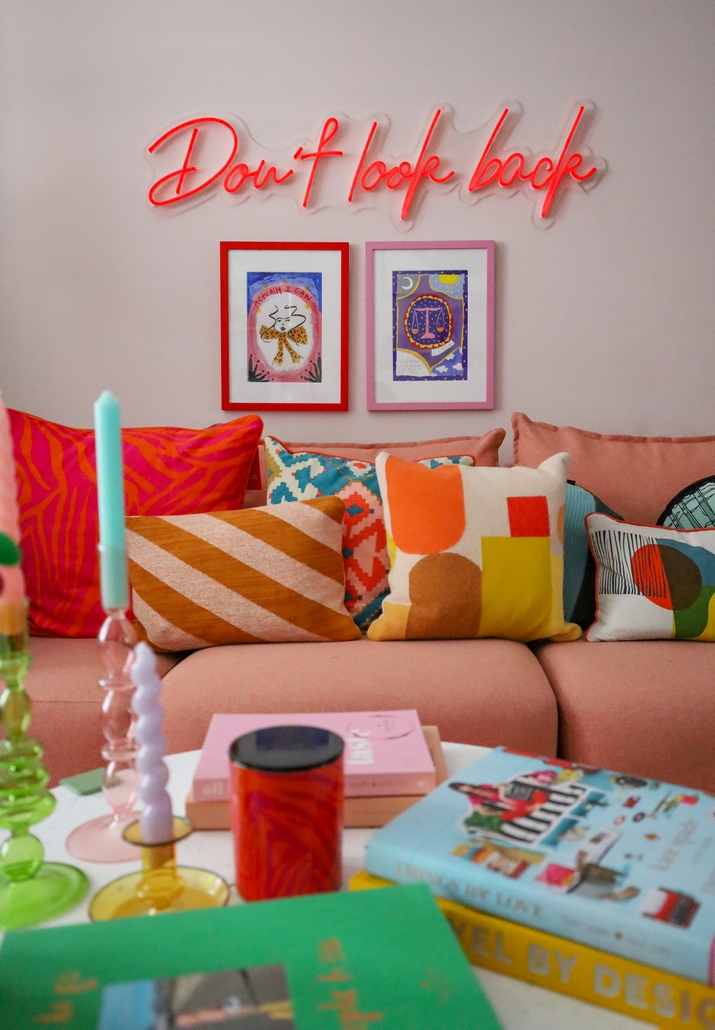 Source: Little Big Bell | Geraldine's colourful project with art print.

270k followers on Instagram is a big audience to influence. What's your relationship with your followers, and what do you believe can trigger their emotions the most?

I love creating fun and happy content on my instagram, often using colours. My aim is to make people feel happy when they discover my account.
I also try to share my passion for interiors and my lifestyle there. I love interacting with followers who comment on my posts.
Who's your audience, and what are they looking for?
I have a large UK and international audience. I think a lot of them like browsing for the interiors inspiration and colours.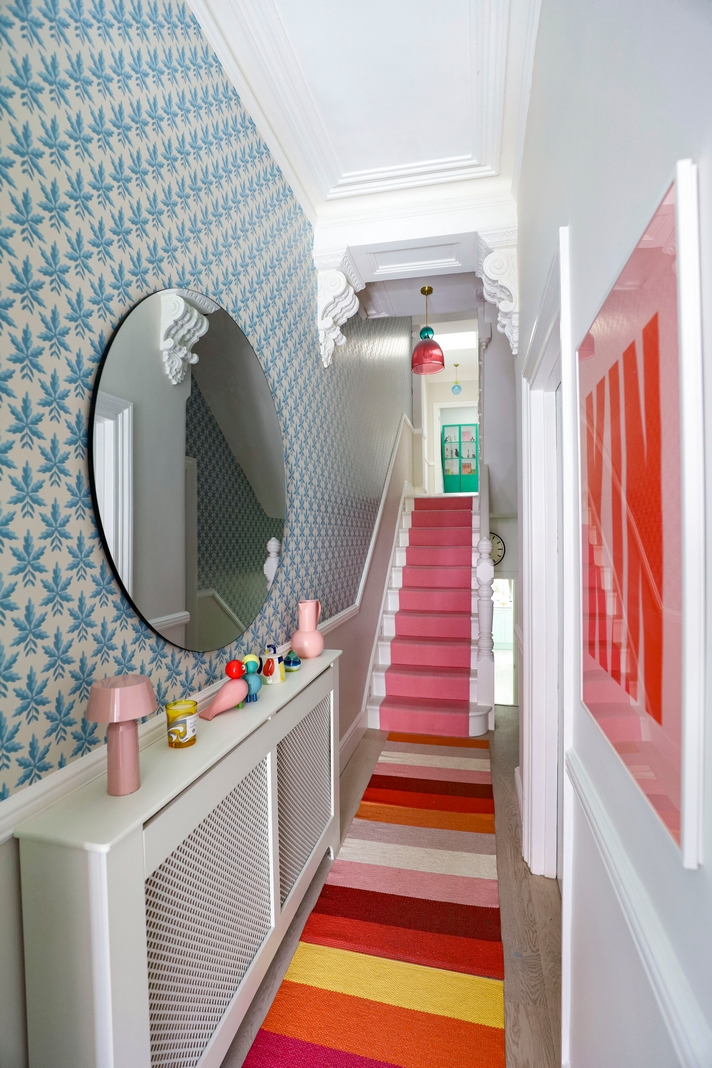 Source: Little Big Bell | Colourful stairway by Geraldine.

As an interior design teacher, do you usually have decorating tips requests from your community or the brands you work with? How do you manage those?
Yes, I often get asked for my tips on trends and colours and this has been published widely in newspapers and magazines both nationally and internationally.
"I THINK SOCIAL MEDIA IS ONE ASPECT AND DEFINITELY A GROWING MARKET FOR BRANDS."
Are social media the best investment brands can make in order to reach certain markets or audiences? If yes, why?
I think social media is one aspect and definitely a growing market for brands. It's also cost efficient too, compared to traditional magazine, TV and billboard ads. You get a stylist, photographer, free location and promoter with an invested audience ( which may be slightly different to the brand's audience) all in one.
For whoever is reading this interview that may be interested in developing a career such as yours, what's your best advice for them?
I think if you love it, then embrace it. I feel a person often succeeds when they are passionate about their work. I learned a lot of new skills as I progressed, so it's not about having a set of particular skills. If you go with an enthusiastic motivation, then in time you will reap the benefits.
However, I need to emphasise that it's a difficult arena if this is your sole source of income as the profession of being a digital creator is growing and there is fierce competition.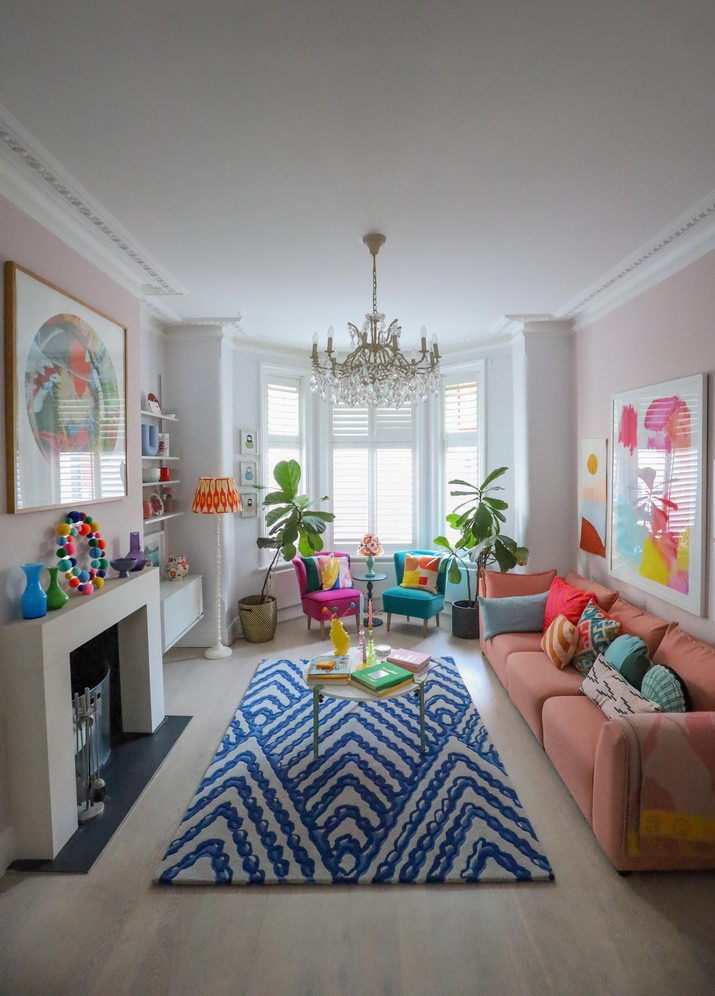 Source: Little Big Bell — Maximalism living room by Geraldine.

You're into colourful styles and maximalism. How do these ignite your love for interior design?
I do love colour and do like to use it a lot in my interiors. However, I actually do love using neutral hues too but add pops of colours with decor accessories or soft furnishings.
You won the TOP 5 Interiors Blog '22 award by Vuelio. Was this recognition something you were running after for a long time already? What did it mean for you?
It's always wonderful to be recognised and Vuelio uses a really impressive software to gauge the popularity of a website, so it's all being done objectively, compared to other forms of awards where people self nominate themselves and canvas for votes.
"I LOVE HOW LASKASAS GIVES THEIR CLIENT THE FLEXIBILITY TO CUSTOMISE THEIR FURNITURE WITH A HUGE CHOICE OF FABRICS, SIZES AND STYLES."

You and Laskasas have a partnership for 2023. How does this make you feel, and what's your opinion about the brand?
Yes, I am excited for this partnership. It comes at the right time as I'm embracing the luxury market more, and Laskasas fits that profile.
I love the furniture I recently saw at Laskasas' stand at Maison et Objet. I'm interested in purchasing a few pieces for my home which hopefully throughout the partnership, I will be able to showcase. I think this shows a natural organic relationship, as I think it would be disingenuous to promote something I wouldn't want in my own home.
I love how Laskasas gives their client the flexibility to customise their furniture with a huge choice of fabrics, sizes and styles. Also, the quality of the furniture is amazing, something that would be sustainable and stand the test of time.
"AWARDS ARE VITAL TO OUR INDUSTRY, THEY ARE A PLATFORM TO CELEBRATE THE NEW IDEAS AND INNOVATIONS FROM LEADING DESIGNERS AROUND THE WORLD THAT ARE SHAPING THE FUTURE OF DESIGN."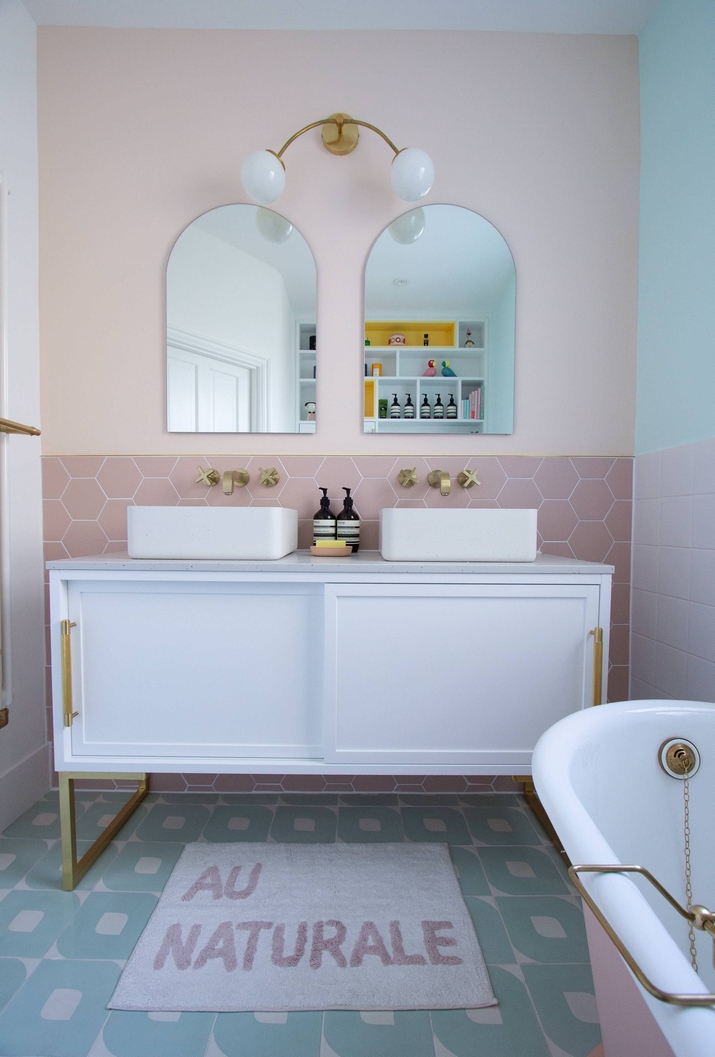 Source: Little Big Bell | Pastel coloured bathroom by Geraldine.

Picture a project where you had the challenge to choose only one furniture piece - which one would it be and why?
It depends on where I would be styling. I have a 2 seater vintage sofa that I've owned over 10 years which I got upholstered in a pink velvet with a red piping that I love to use. It goes well with the colours I use and it's light enough to manoeuvre around for the shoots.
To close, what about Laskasas – which piece do you love the most and why?
That is a tricky question, I've just been browsing Laskasas' catalogue to try to decide which sofa I'd like for my living room. So far, I've narrowed it down to the Charlie, Wellington, Fletcher, Harry and Gold sofa. I love them all for their beautiful forms and shape.
Each piece has a little something extra, such as the Gold sofa has an adaptable head rest and the Fletcher is modular with components such as side tables that can be incorporated anywhere in the sofa's configuration.
Geraldine's Choice


From left to right: Fletcher sofa; up —Gold sofa; Harry sofa; down —Wellington sofa; Charlie sofa.