Import Temptations, the well-respected luxury furnishing and interior design company, are now showcasing the Portuguese impeccable craftsmanship, in Toronto, Canada, after an exciting collaboration with Laskasas. This partnership brings together two industry leaders dedicated to revolutionising interior design and providing exquisite solutions for discerning clients.
A Design Collaboration Crafted to Perfection

Import Temptations, located at 188 Bentworth Avenue in Toronto, Ontario, quickly rose to prominence after its humble beginnings as a small wholesale company. Over the years, it has evolved into a highly respected business renowned for its exceptional quality and sophisticated interior design services. By joining forces with Laskasas, Import Temptations expands its repertoire, offering clients an unparalleled selection of premium furnishings.
Laskasas, known for its exceptional attention to detail and refined aesthetics, perfectly complements Import Temptations' commitment to delivering excellence in interior design.
The partnership allows Import Temptations to feature a range of Laskasas products, including the coveted Nelly armchair, Megan coffee table, Evelyn console, Ambrose armchair, D'arc bookcase, Emily bedside table, Brooke bed, and Estoril chair. Each piece beautifully captures Laskasas' signature blend of contemporary design and timeless elegance, ensuring that clients can experience the Portuguese craftsmanship at its finest.
Discover Laskasas' Finest Selection at Import Temptations
Nelly armchair
Nelly is the epitome of elegance and endurance. Crafted with meticulous attention to detail, this robust armchair is designed to stand the test of time while providing unparalleled comfort. Its sleek and streamlined silhouette effortlessly complements any interior, making it a versatile choice for all types of spaces.
Sink into its plush cushions and experience the perfect blend of firm support and relaxation. With Nelly, you're not just investing in a chair – you're adding a timeless masterpiece to your home.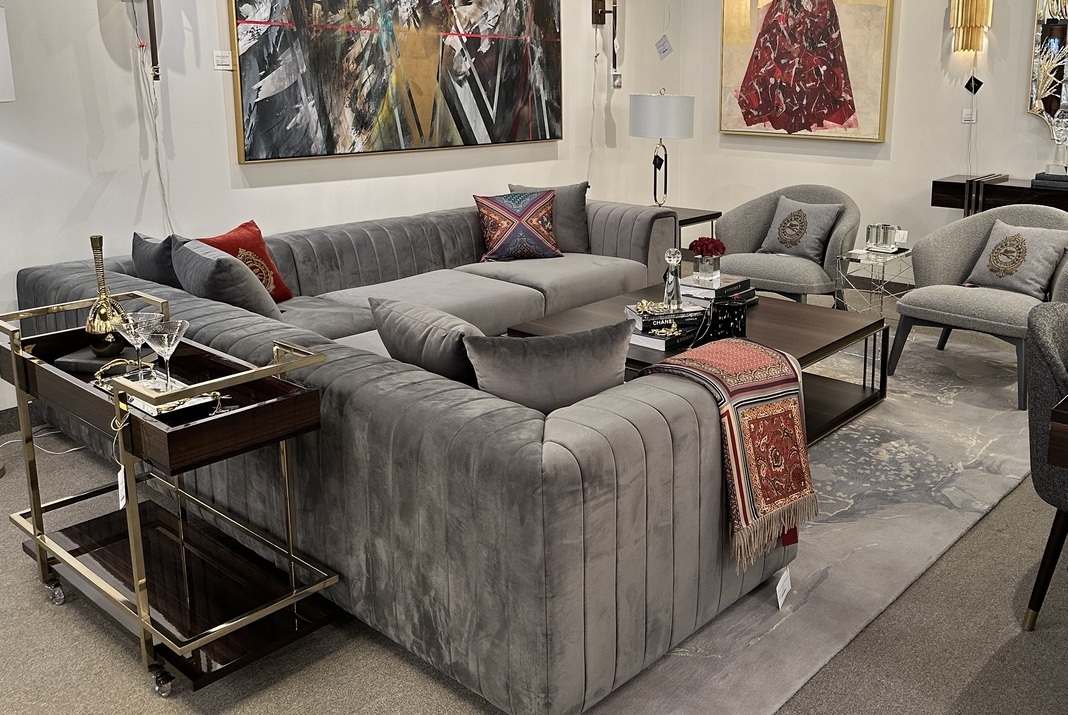 Megan coffee table
The Megan coffee table is an exquisite piece that boasts a lustrous metallic structure, harmoniously blending with its refined wood top. Its elegant design not only adds a touch of class to your space but also provides a convenient low "shelf" for all your storage needs. Whether you desire a surface to showcase treasured decor or a practical spot to keep your favourite books and magazines within reach, the Megan coffee table effortlessly fulfils both functions.
Elevate your living room aesthetic with this captivating and functional centrepiece that exudes classic charm.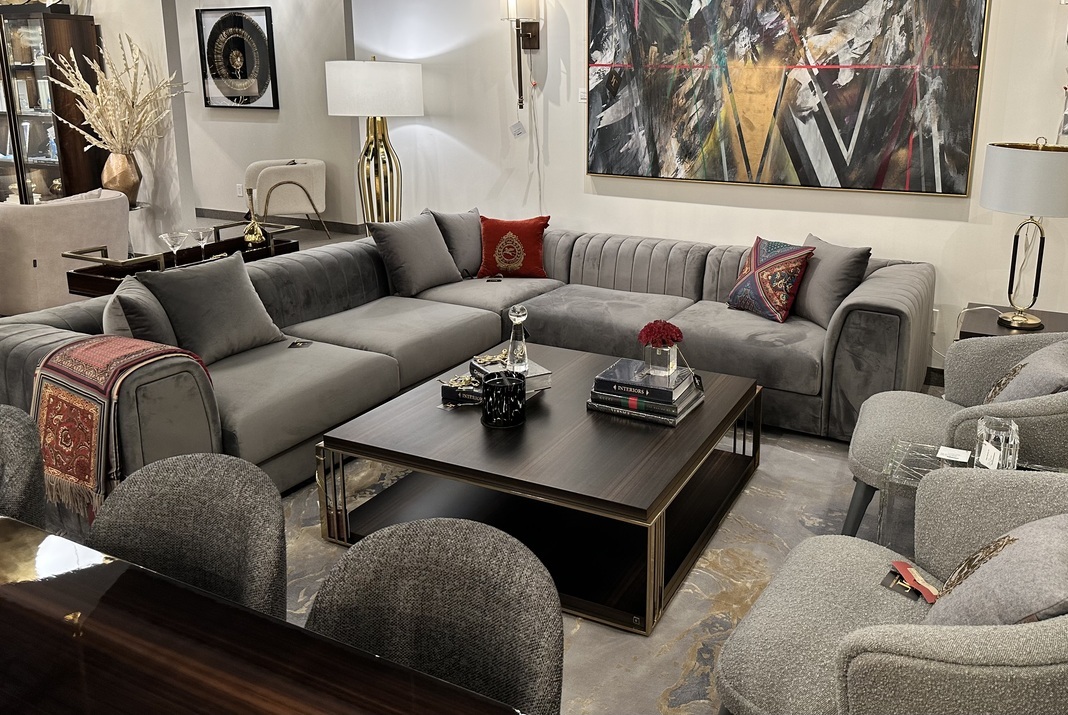 Evelyn console
Evelyn console, a true testament to contemporary style. This remarkable piece artfully combines materials to create an exceptional and distinctive design. The wooden top, adorned with a sleek finish, not only showcases its exquisite craftsmanship but also offers two convenient drawers for storage needs. Complementing the wooden elegance, the console's metal frame structure introduces a touch of modernity that effortlessly harmonises with any interior.
The Evelyn console is a captivating addition to your space, seamlessly blending contemporary aesthetics with practicality. Embrace the allure of this modern masterpiece and elevate your home decor to new heights.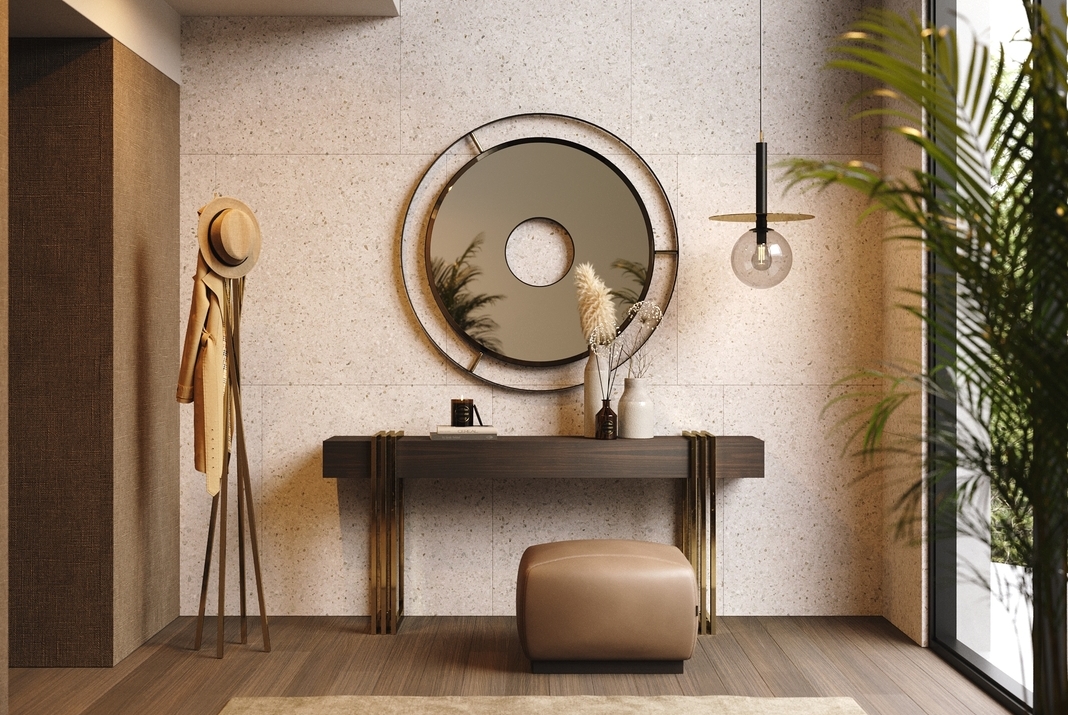 Ambrose armchair
This beloved armchair is adorned with luxurious fabric that gracefully envelops the ergonomic back, arms, and seat, ensuring a sophisticated and plush seating experience. The meticulous attention to detail is evident in every stitch, showcasing the chair's exquisite craftsmanship.
Fall into the embrace of Ambrose and indulge in its unrivalled comfort, designed to provide a sanctuary of relaxation. With its perfect blend of style and cosiness, Ambrose is a cherished favourite that adds a touch of sophistication to any space. Experience the epitome of refined living with this distinguished armchair.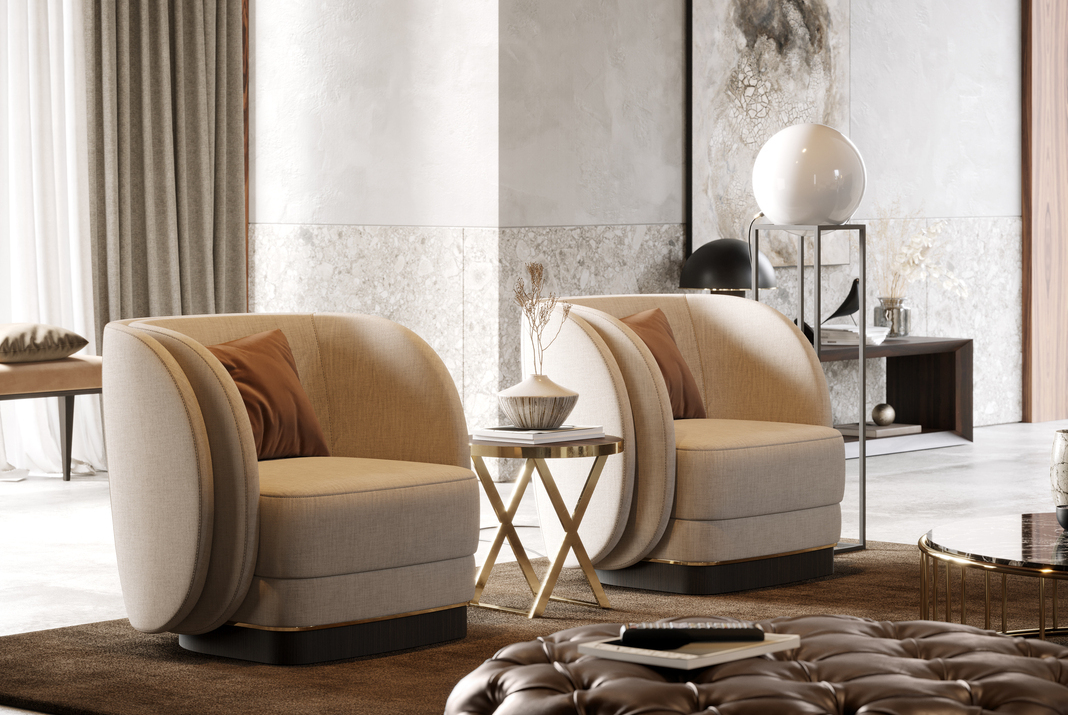 D'arc bookcase
Meticulously crafted with precision and care, this bookcase showcases a stunning fusion of materials that seamlessly combines beauty and functionality. With its captivating design, it effortlessly enhances the charm of any living room or home office. The D'Arc bookcase not only provides ample storage space for your cherished books and decor but also serves as an elegant statement piece that elevates the aesthetic of your space.
Embrace the impeccable quality and timeless appeal of the D'Arc bookcase, a true masterpiece that adds both style and purpose to your living environment.

Emily bedside table
This elegant piece offers a perfect solution for any room, seamlessly blending practicality with a sleek design. With its generous storage capacity, the Emily bedside table effortlessly accommodates clothes, linens, or any other items you desire to keep within easy reach. Its clean lines and contemporary aesthetic add a touch of sophistication to your space, elevating the overall decor.
Whether placed in a bedroom or a guest room, the Emily bedside table is a versatile companion that enhances both organisation and style. Experience the perfect marriage of functionality and elegance with this indispensable storage solution.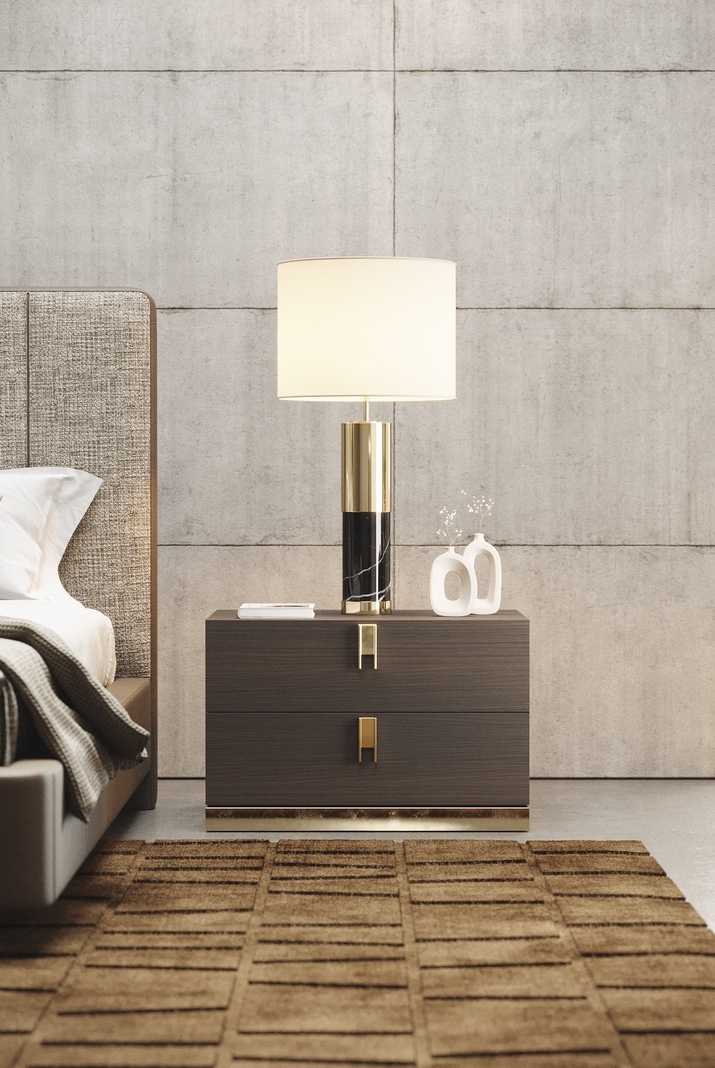 Brooke bed
With its stunning wooden base and plush upholstered headboard, this bed exudes both elegance and comfort. The carefully crafted design caters to those who appreciate the luxury of reclining and indulging in a good book or watching TV in bed. Immerse yourself in the perfect blend of style and relaxation that Brooke offers.
To maintain the contemporary theme, consider pairing Brooke with fully wooden or metal base bedside tables. This harmonious combination creates a cohesive and modern aesthetic, elevating the overall allure of your bedroom. Embrace the sophistication and versatility of Brooke as it becomes the centrepiece of your sleep haven, inviting you to experience a sanctuary of both style and comfort.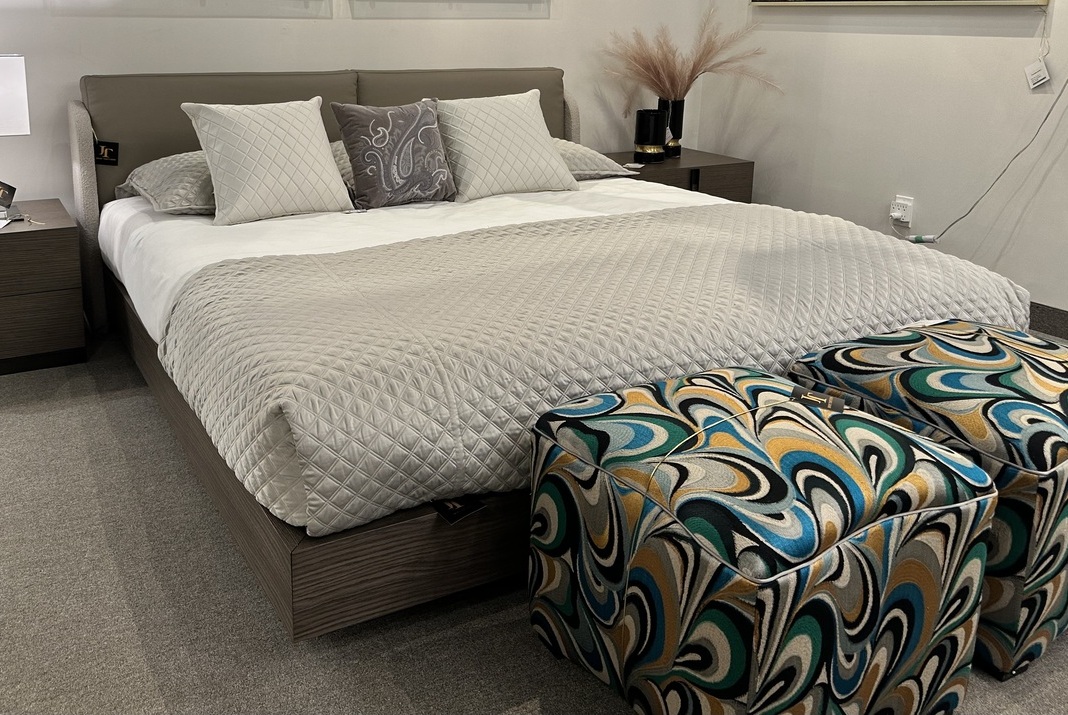 Estoril chair
With its refined and linear design, this chair effortlessly adds a touch of sophistication to any space. Its versatility knows no bounds, as it seamlessly transitions from being a charming dining room chair to a cosy corner chair or even a delightful nook chair. The Estoril chair's adaptability makes it a true asset for creating your desired ambiance.
Crafted from the finest materials, this chair exudes a timeless glamour that beautifully merges with the contemporary world. The combination of superior craftsmanship and exquisite design ensures that the Estoril chair stands out as a remarkable piece in any setting. Experience the epitome of classic elegance and infuse your space with a touch of refined allure with the extraordinary Estoril chair.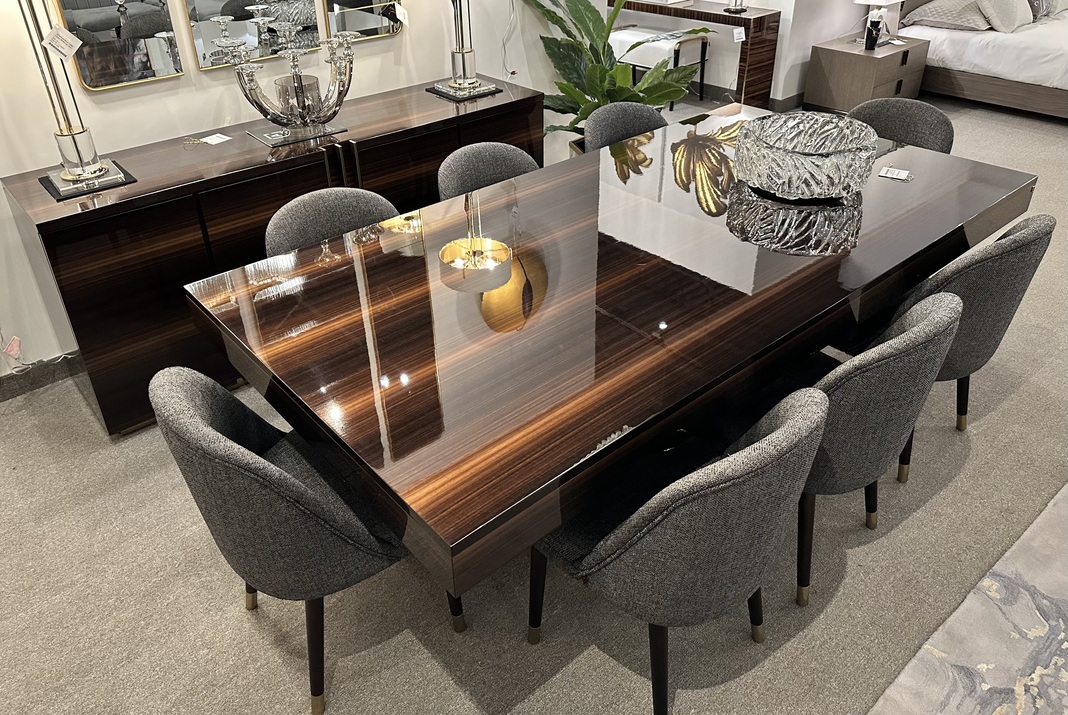 Import Temptations offers a comprehensive range of services, including interior design, spatial planning, tech drawings, home styling, and more. With their team of skilled professionals, Import Temptations transforms spaces into personalised havens that reflect the unique taste and lifestyle of each client.

For those seeking the utmost in elegance and quality, Import Temptations and Laskasas provide a harmonious partnership that brings dream interiors to life. By combining the expertise and creativity of both companies, clients can expect exceptional design solutions that surpass expectations and create lasting impressions.
To explore the captivating world of Import Temptations and discover the extraordinary furniture pieces from Laskasas, visit their showroom at 188 Bentworth Avenue, Toronto, Ontario, M6A 1P8. For further inquiries, please contact Import Temptations at (416) 256-3150 or via email at sales@import-temptations.com. Their team of dedicated professionals is eager to assist in transforming your vision into a reality with their exquisite interior design services and Laskasas' remarkable furniture collections.