As usual every year, London Design Week took place last week and once again Laskasas was present at this annual event. But this time, we decided to exceed all expectations.
Renowned furniture industry guests, high-quality catering, worldwide press presence, and our special surprise, the unveiling of the 2023 catalogue, with all 15 new pieces from Laskasas that will be launched this year.
London Design Week: 13th March – 17th March
For those who might not be familiar with London design week, it is an annual event that takes place in London, typically in March, which showcases the latest works and ideas in design, art, and fashion.
The event brings together designers, architects, and artists from around the world to exhibit their creations and share their knowledge and experience with the wider community. The event features various activities, such as exhibitions, talks, workshops, and installations, that allow attendees to experience and engage with the latest trends and innovations in the design industry.
London Design Week provides a platform for emerging talent to showcase their work, and for established designers to connect with the wider community, making it a significant event in the design calendar.
LONDON DESIGN WEEK EVENT HIGHLIGHTS
THE FURNITURE DESIGN PROCESS: HOW INSPIRING SPACES TURN INTO REALITY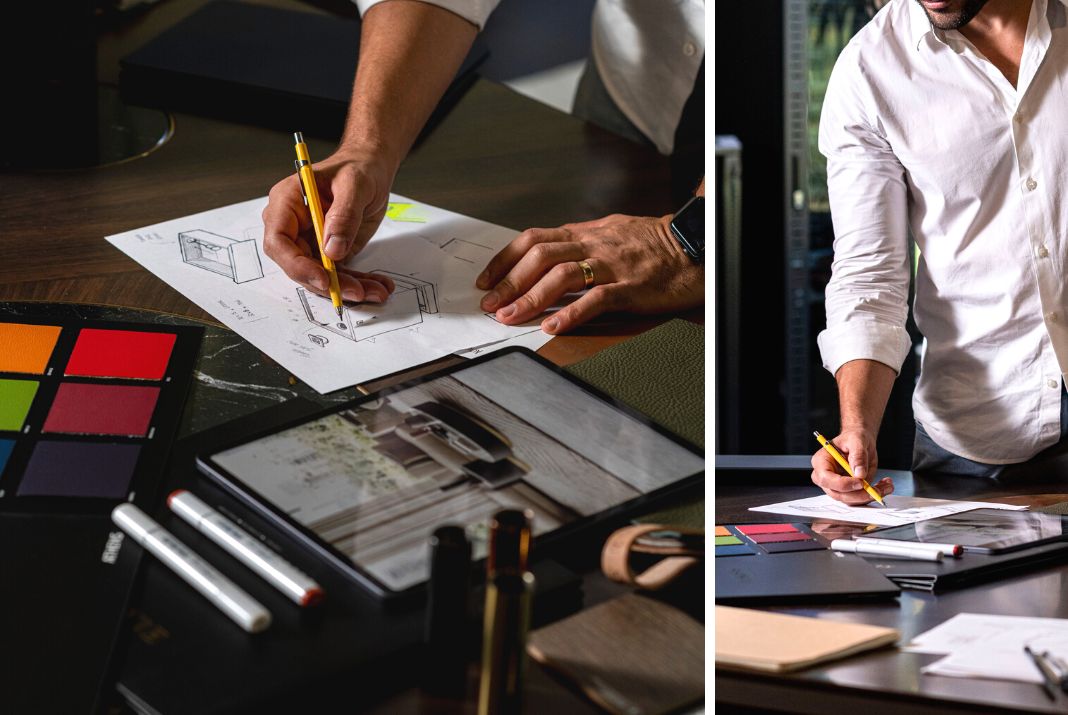 On the first day of Design Week, Laskasas organised the ultimate event that brought together over 50 special guests, including influencers, journalists, and interior designers. In the special event, there was no lack of food and drinks provided by Pocket Rocket.
Available to our guests were canapés of 2 varieties, savoury and sweet, also accompanied by a vegetarian selection. For drinks, Laskasas provided typical Portuguese wine, the Famous Port wine.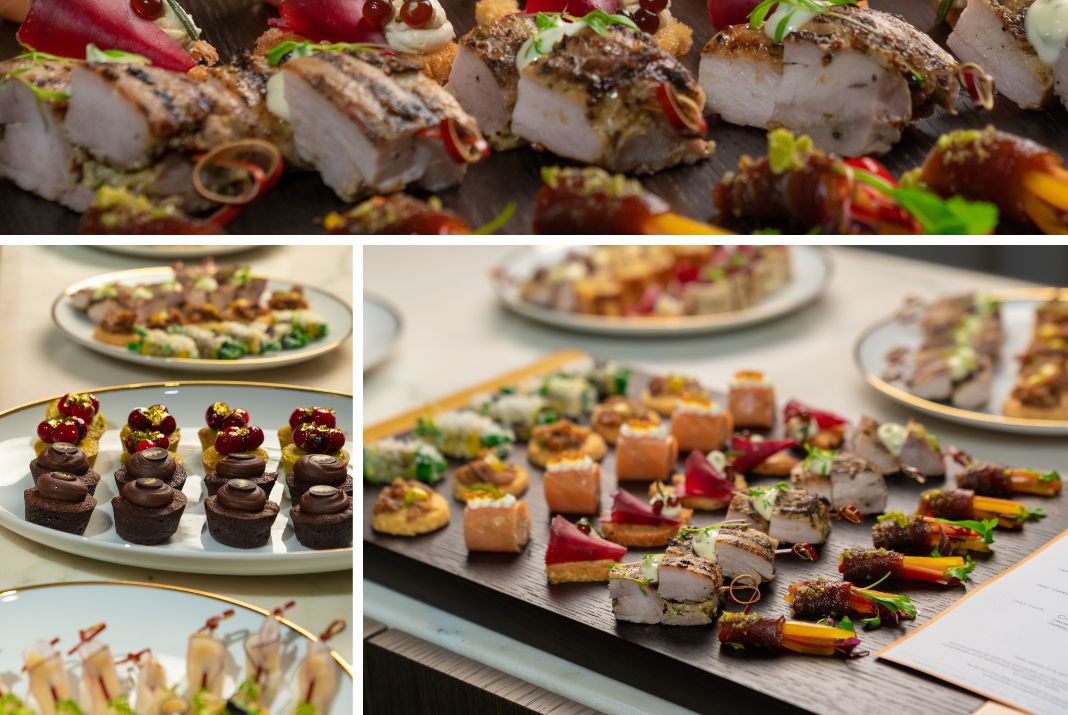 The environment was set and then the peak moment of the event arrived. Our trade project specialist responsible for the UK market at Laskasas gave a brief presentation on the new 2023 collection. Its concept, its idea and the entire process that led to these new pieces being included in our collection.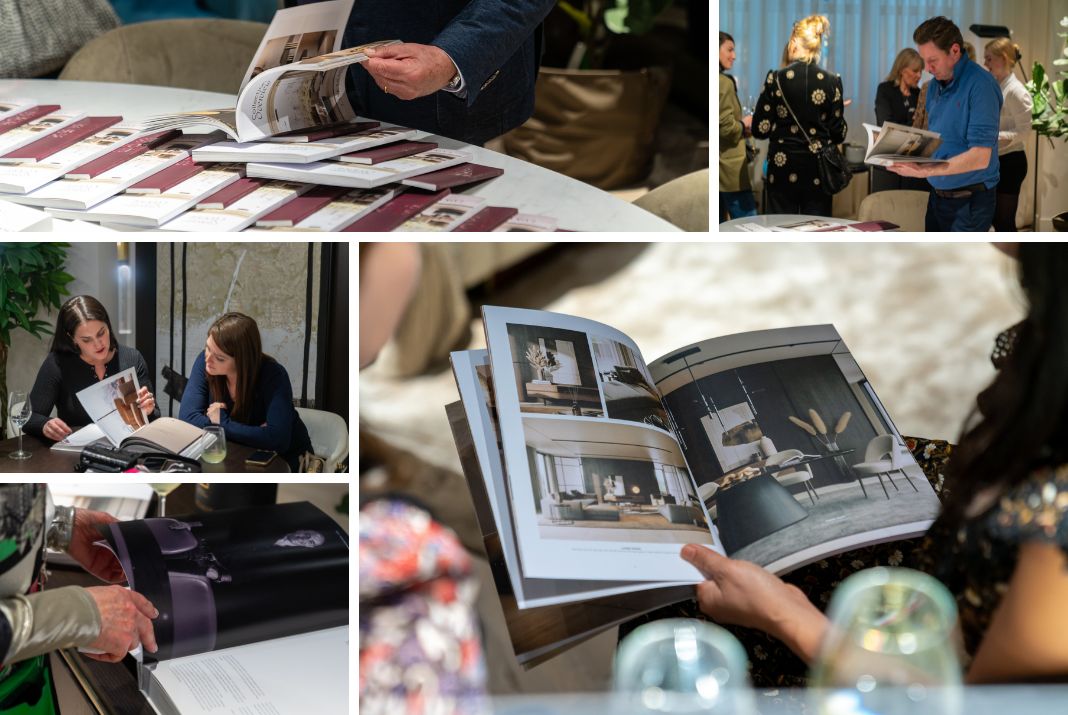 During the event, our guests had the opportunity to see first-hand our new coffee table book, a project that Laskasas embraced at the end of last year and which arrives next April. Within the inspiration houses that we used to create this artbook we also revealed exclusive pieces to our guests.
This coffee book has a hardcover and over 340 pages of inspiration and design details to help you prepare for your next project. You can also use the coffee table book as decoration.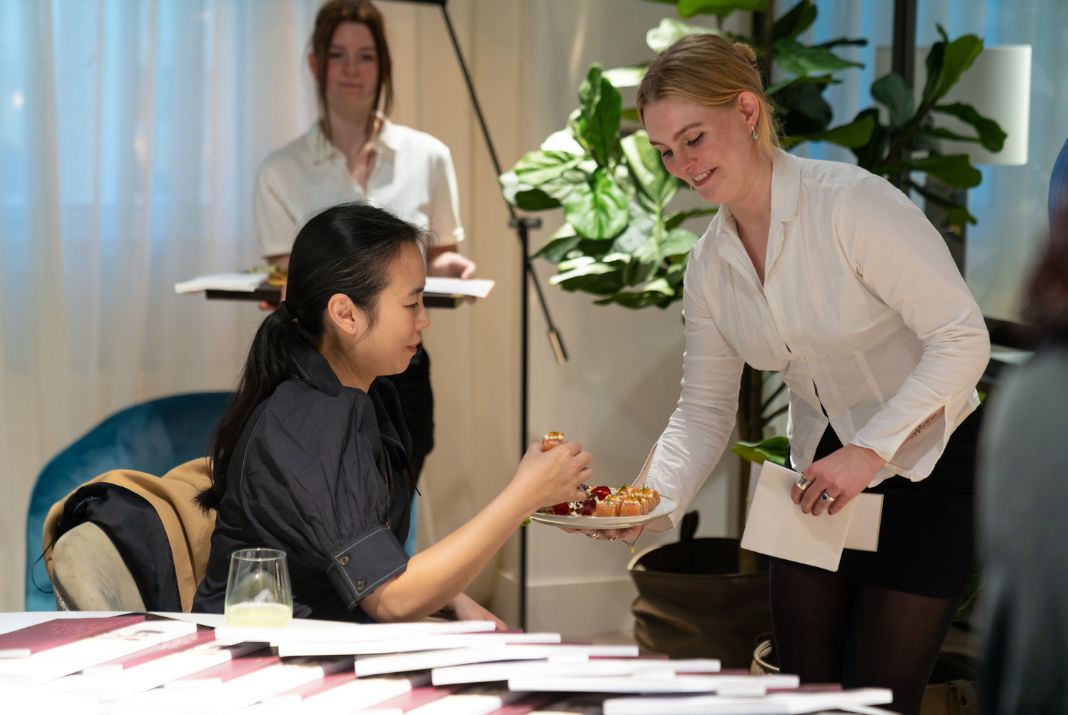 Geraldine Tan was one of our most renowned interior designers present at the event. We shared a few ideas and thoughts about the new collection and what awaits Laskasas in 2023, as well as the interior design industry. You can check a couple of videos on her Instagram.

You can also expect to see Laskasas in some of the major interior design magazines soon. We had the pleasure to welcome journalists that came from renowned magazines such as World of Interiors, Elle Décor UK, Living etc and Sleeper Magazine.