After 5 intense days of Maison et Objet, we are finally back, inspired and determined to do better. Thank you to everyone present at our stand, it was fantastic to see how much attention we were getting during the event.

Our Stand is what we Stand For
Every year we try to bring our essence to our stands, we mark our presence without ever neglecting our brand image. We want our Stands to be what we believe in.
These are the highlights of our/your Stand: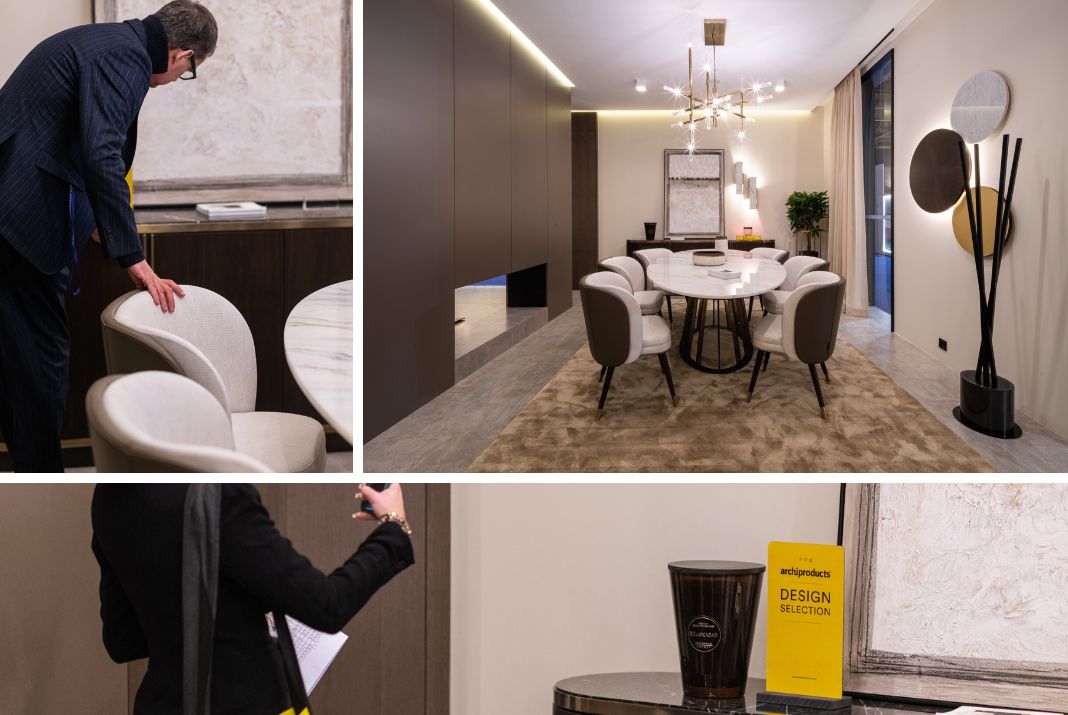 Let's start with the dining room. For this compact area, we chose one of our most renowned tables, the Ann Dining Table. For this stand, its oval shape was ideal because it made a big impression in a small space. Ann dining table is a glamorous piece for dramatic spaces. The cylindrical-shaped base adds a refined twist to this timeless table.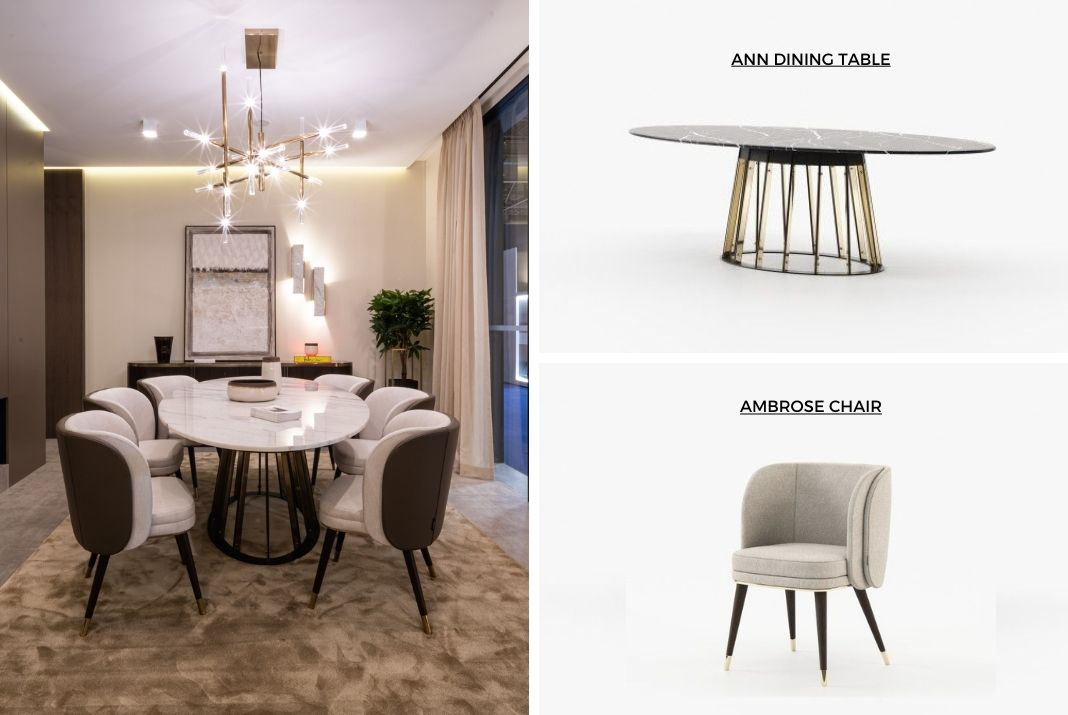 This beautiful dining table was paired with our Ambrose Chair. It is a one-of-a-kind chair with a sleek convex back. It features a discreet wooden base to support a majestic, upholstered chair with a comfortable seat.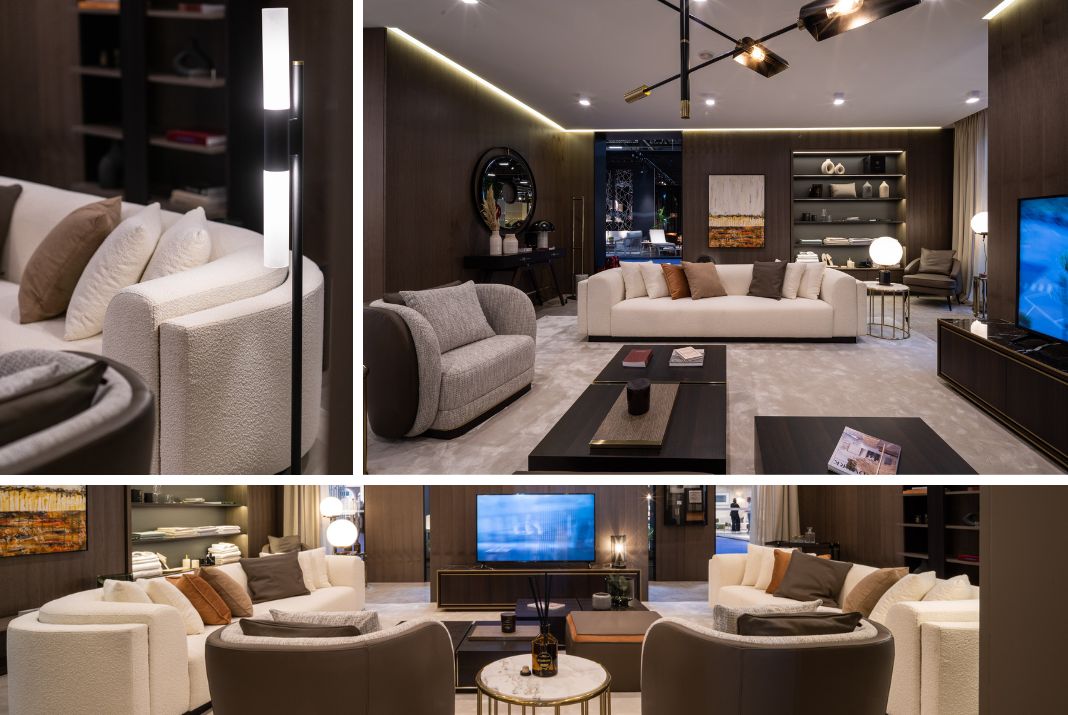 Moving on to the living room, the wellington sofa took centre stage during Maison et Objet. Wellington sofa is one of those sofas that you didn't know you needed until you have it. This contemporary sofa with a vintage touch will embellish your living room and other open settings. With a wooden base, it presents a convex back and smooth rounded edges for effortlessly comfortable and stylish decors.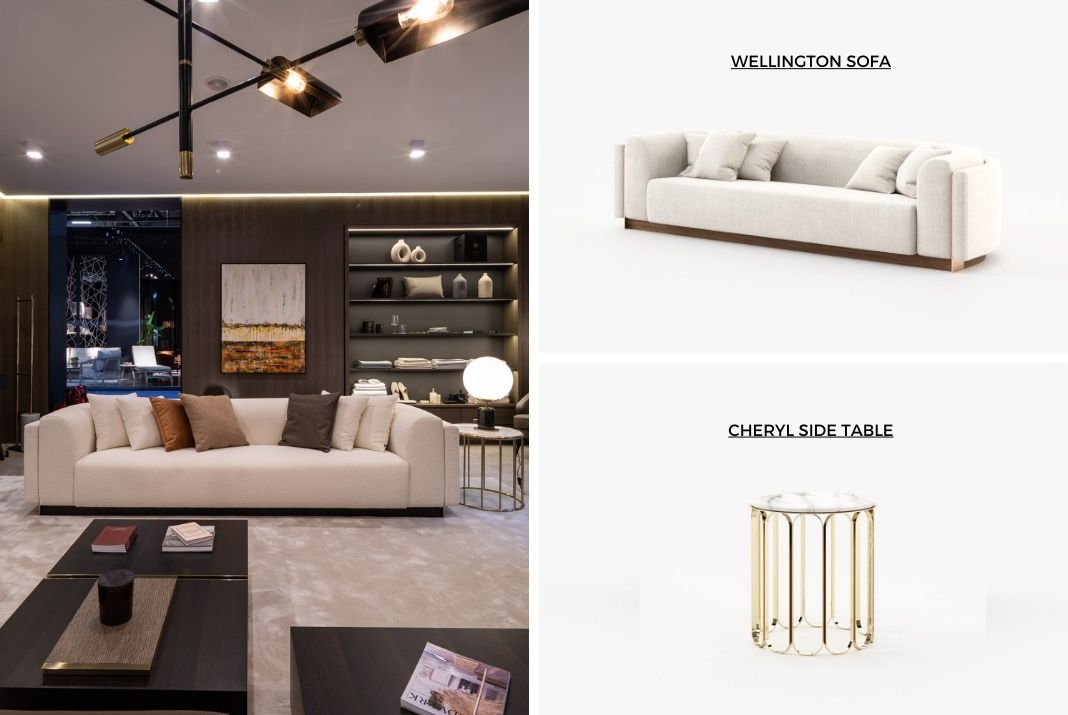 The Sila Coffee table also stood out from the crowd. Its dark wood did the perfect contrast with the rest of the upholstery. This contemporary coffee table with a segmented opening in four storage spaces is the perfect storage solution for practical living rooms. The Cheryl side table also left a lasting impression on our visitors. This stunning side table with wood or marble top and metal base, made up of several capsule-shaped side links, gives a classic and sumptuous look to any space.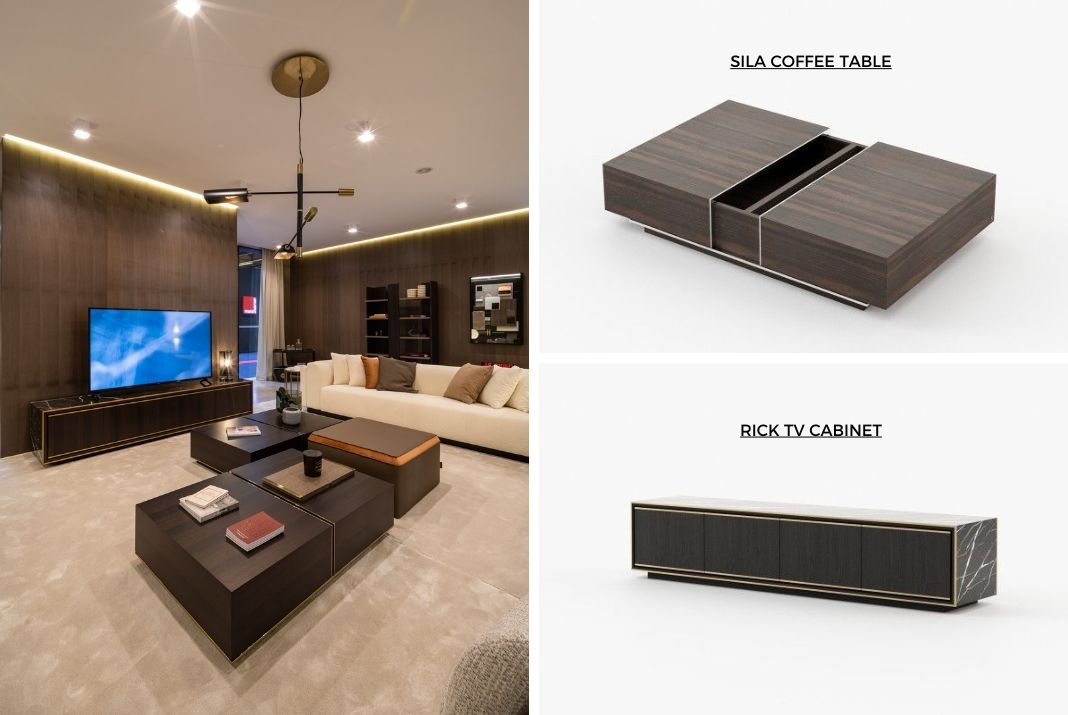 We can't forget the Rick TV Cabinet with fantastic Nero Marquina finishes. Rick's TV cabinet is somewhere between functionality and beauty, modern and classic. This cabinet storage with a set of four doors and metallic details can be customized with a wood or marble structure. A versatile piece for contemporary living rooms or master bedrooms.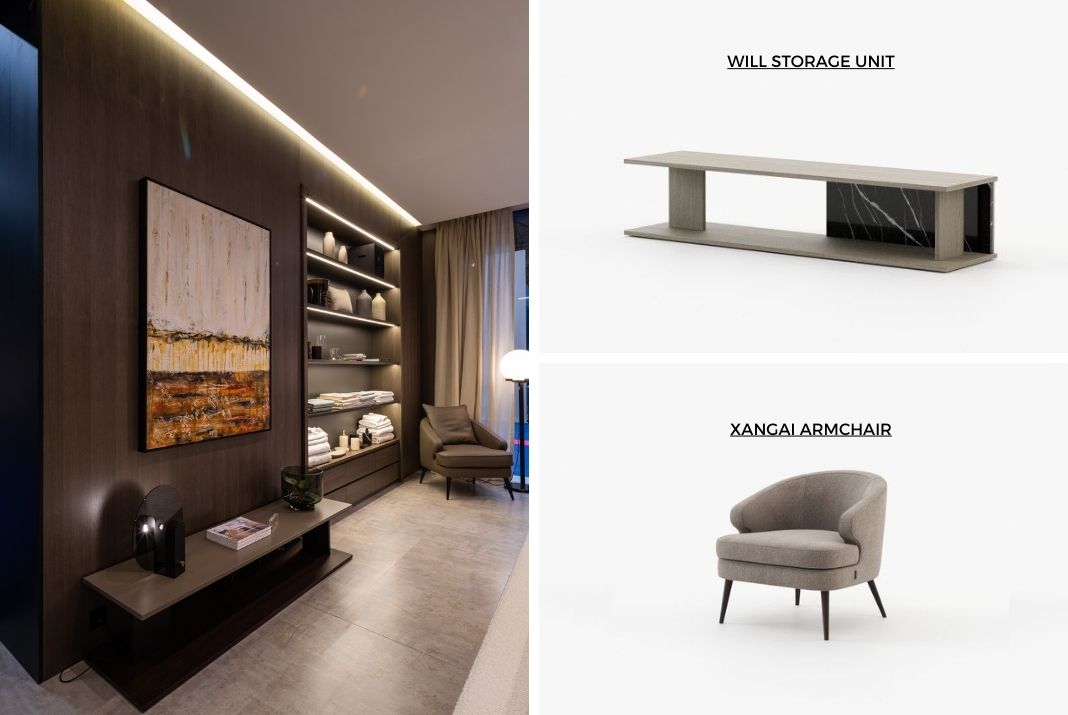 Our living room also had a small yet beautiful reading corner where the Will Storage Unit and the Xangai Armchair got some deserved attention. Xangai armchairis an Avant-Garde seating piece for cosmopolitan homes. A comfort masterpiece fully upholstered in velvet with four wooden legs.
The dazzling Will storage unit is made from sturdy materials such as wood and marble. It is suitable for use in the living room, dining room, hallway, and bedroom areas or even in a restaurant or hotel since it´s a product that goes well with most decors.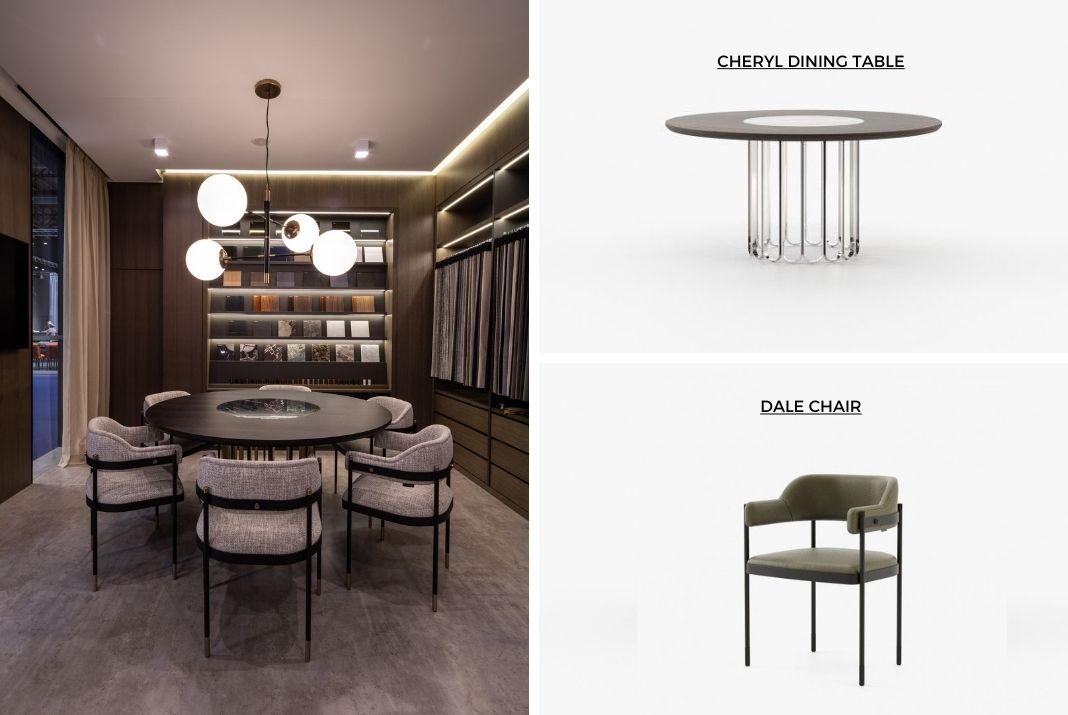 Finally, we come up to our meeting room. The circular table was the perfect choice as it helps to establish eye contact between people sitting around you. Surrounding it was the iconic Dale Chair that brought an incredible aesthetic sense to the meeting room. The Cheryl dining table is a statement furniture piece, perfect for any modern home. Inspired by the art deco style, this table will sit perfectly in any chic environment. The aesthetically pleasing birdcage-style base makes this table a unique piece.
Exploring contrast materials and geometric forms, the Dale chair is a stunning vintage-inspired seating piece with a convex back and armrest.Form follows functionality and comfort in a dining chair designed for bold dining rooms or other open settings. It presents a metal structure and feet, involved in a smooth fabric seat and backrest.