Black Friday is a highly anticipated shopping event that offers incredible discounts and opportunities to save big on purchases. At Laskasas, we understand the importance of this shopping extravaganza for interior designers, architects, showrooms, and other professionals within the field seeking high-quality furniture solutions, as such we're offering our biggest sale yet!
As a furniture supplier and manufacturer, we believe that with the guidance of our trade project specialists, you can make the most of Black Friday savings. Laskasas is here to provide you with expert tips to help you make the most of Black Friday and transform your projects into stylish and inviting sanctuaries.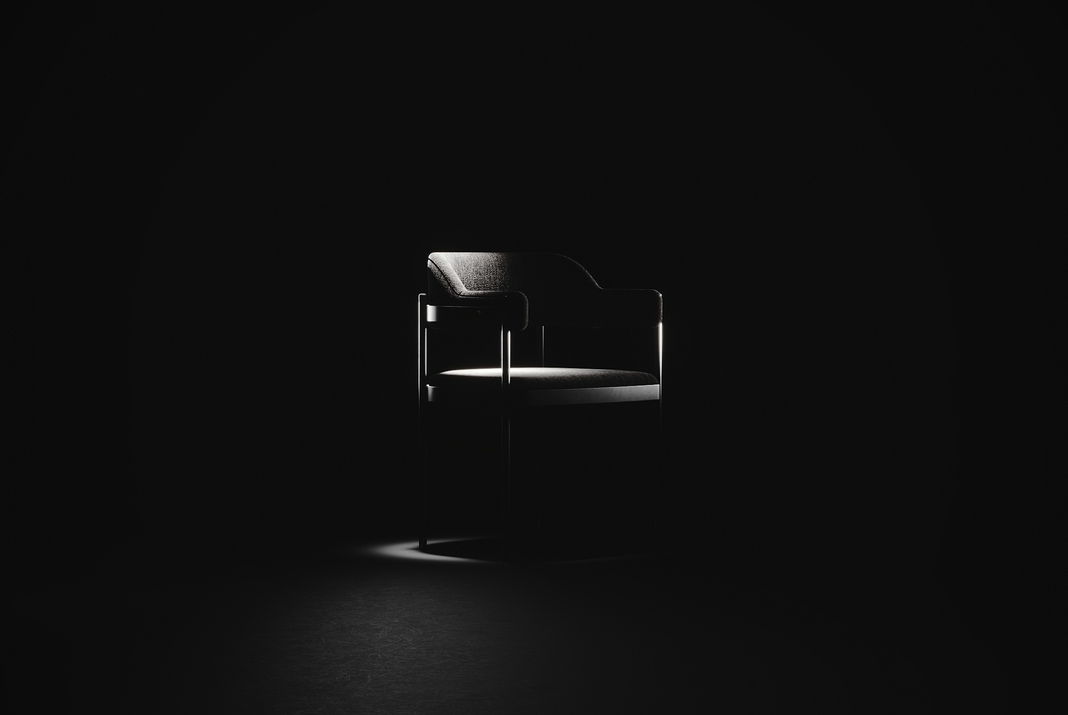 Source: Laskasas | Dale chair

1. Early Bird Catches the Worm: Plan Ahead

Preparation is key when it comes to making the most of Black Friday deals. Reach out to our trade project specialists well in advance to discuss your specific requirements and furniture needs. By planning ahead, you can ensure a smoother shopping experience and maximise your savings.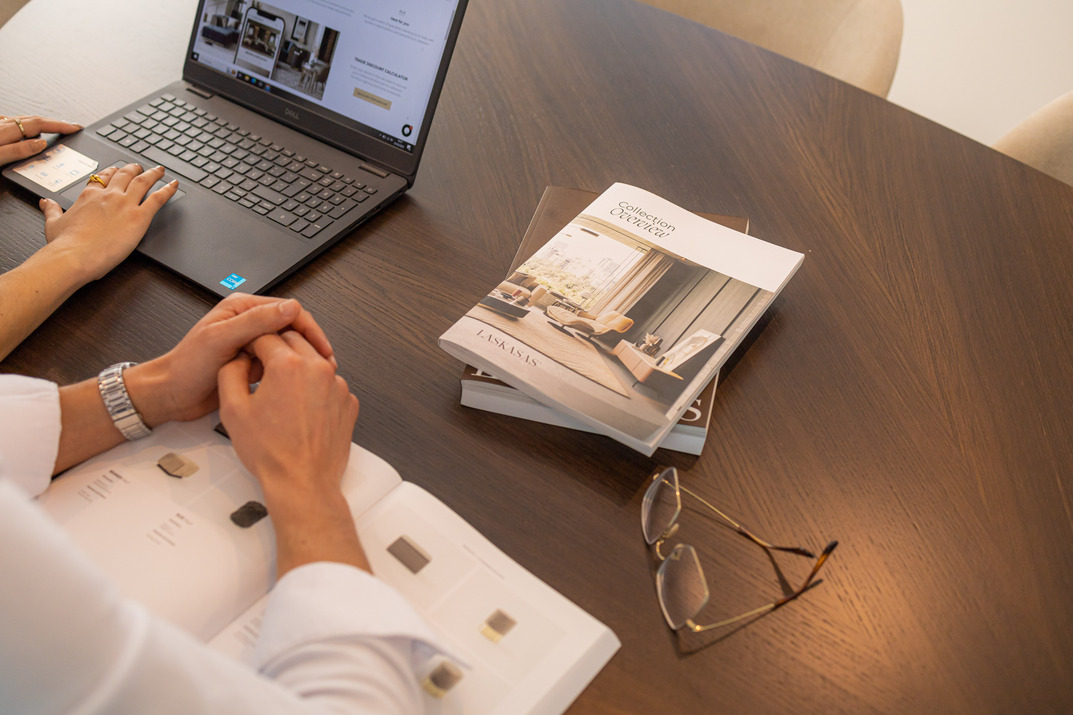 Source: Laskasas | Client's discussing projects

2. Sign Up for Updates

Subscribe to our newsletter to stay informed about our Black Friday promotions and updates. Our exclusive offers will be communicated through this channel, ensuring you don't miss out on significant savings.
3. Explore Our Collections

On our website, browse through our extensive collection of exquisite furniture. Familiarise yourself with our offerings, styles, and materials to identify the pieces that align with your projects. Be ready to discuss these options with our trade project specialists for a curated shopping experience.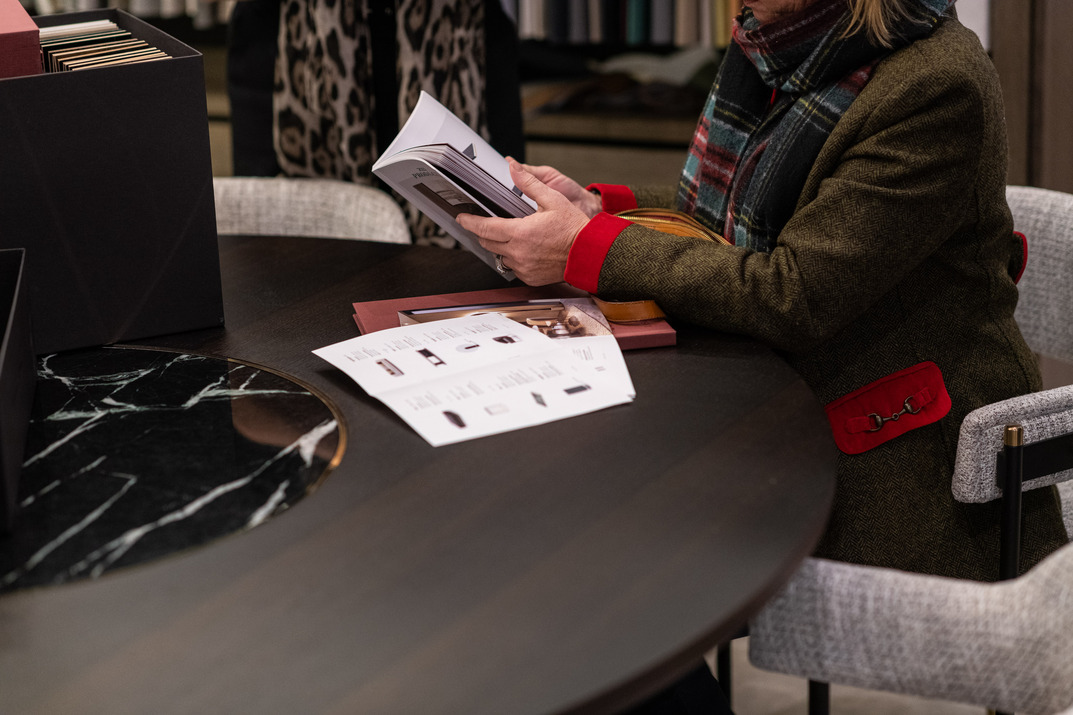 Source: Laskasas | Client reading Laskasas' catalogue

4. Engage with our Specialists

Our trade project specialists are dedicated to understanding your project requirements. Share your vision, preferences, and budget constraints with them. They can provide tailored recommendations and insights, helping you select the perfect furniture pieces for your projects.

5. Set a Budget

Establish a budget for your projects to guide your purchasing decisions during Black Friday. Discuss this budget with our trade project specialists, who can help you identify the best furniture solutions within your financial constraints.
Source: Laskasas | Trade project specialist and client

6. Collaborate with Fellow Professionals

Network and collaborate with other industry professionals, such as interior designers and architects, to leverage group buying opportunities. Pooling your orders can lead to collective savings and additional benefits on Black Friday.
7. Utilise Customisation Options

Take advantage of our customisation options to tailor furniture to your exact specifications. Discuss the possibilities of customisation with our trade project specialists, ensuring the pieces you choose perfectly match your design vision.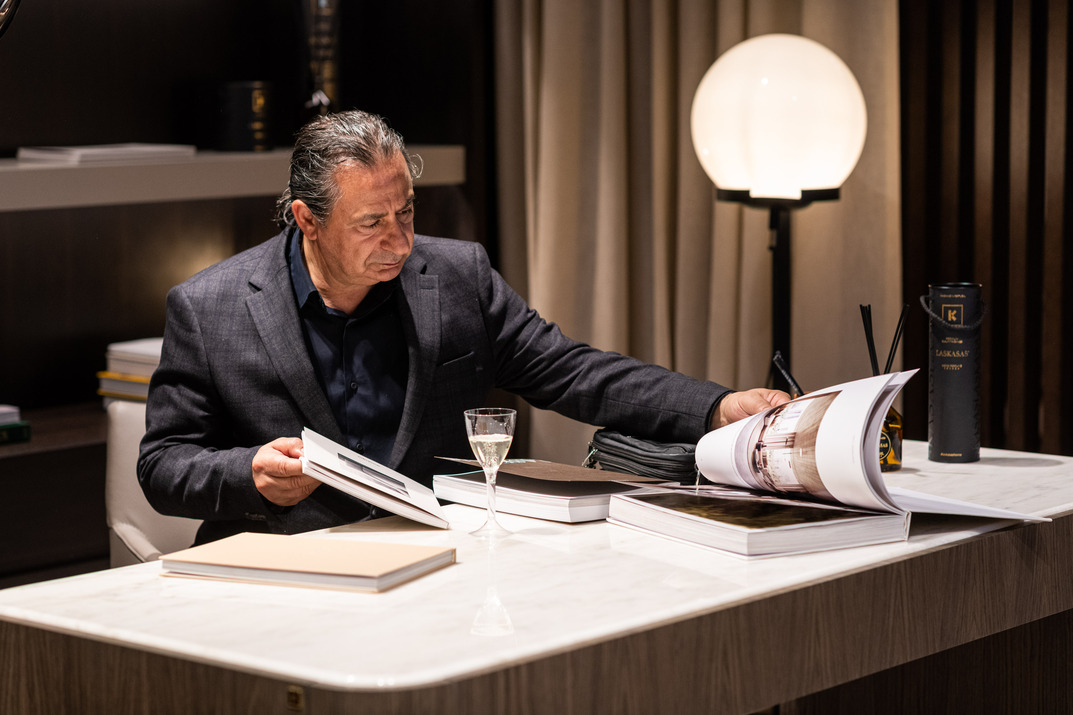 Source: Laskasas | Interior designer reading Laskasas' catalogue

8. Keep Communication Open

Maintain open communication with our trade project specialists throughout the Black Friday shopping period. They can update you on available discounts, special offers, and assist in placing your orders promptly to secure the best deals.
9. Visit Laskasas Showrooms: Experience the Furniture

If possible, visit Laskasas showrooms to experience the furniture firsthand. This will help you make a more informed choice, ensuring that the furniture you buy aligns perfectly with your style and requirements.
Source: Laskasas | Client at Laskasas' stand

10. Stay Updated on Black Friday Offers

As Black Friday approaches, stay updated on our website for any special promotions or limited-time offers. Our trade project specialists will also keep you informed of any exclusive deals to help you maximise your savings.

11. Act Quickly: Limited Time Alert

Black Friday deals are limited in time. Act swiftly to secure your desired furniture pieces and avoid disappointment.

By following these expert tips and engaging with our trade project specialists at Laskasas, you can master Black Friday and make the most of the incredible savings on our high-quality furniture.
Contact us today to start planning your Black Friday shopping journey and enhance your projects with our stunning furniture offerings.