What about those project with cramped divisions? Do you dream of creating a stylish and functional living space, even with limited square footage? Look no further than our guide to maximising your space with the best furniture solutions for small spaces. In today's fast-paced world, where urban living is becoming increasingly popular, many of us find ourselves faced with the challenge of making the most out of limited space. But fear not!
With a little creativity and the right furniture choices, you can transform your small space into a chic and organised oasis.
Join us as we explore innovative furniture options that will not only fit seamlessly into your compact living area but also provide clever storage solutions. From multi-purpose pieces to space-saving designs, this guide has everything you need to create a stylish and functional home that maximises every square inch. So, let's dive in and unlock the secrets to making the most of your small space!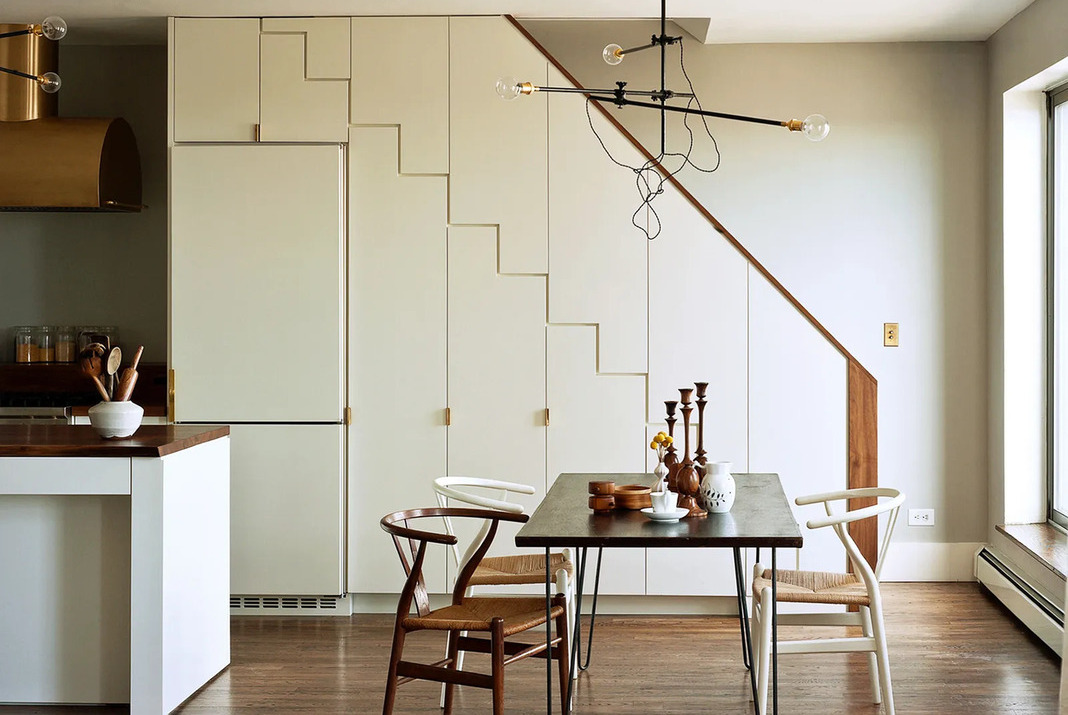 Source: Architectural Digest

The Challenges of Furnishing Small Spaces
Furnishing small spaces comes with its own set of challenges. Limited square footage means every piece of furniture needs to be carefully chosen to maximise functionality without compromising on style. One of the biggest hurdles is finding furniture that fits perfectly in your space, both physically and aesthetically. Additionally, storage can be a major concern in small spaces, as clutter can quickly accumulate and make your home feel even smaller.
However, with the right approach, these challenges can be overcome. By selecting furniture that is specifically designed for small spaces, you can optimise every inch of your home and create a visually appealing environment. Let's explore some of the benefits of optimising your space and how the right furniture choices can help you achieve this.