Milan Design Week is back from April 18 to 23, and we have got you covered with our guide to the must-see events happening across the city for Fuorisalone.

This year's event is curated around the theme of Future Lab, exploring how design can be used to conceive and test future scenarios. Plan and make sure you don't miss out on any of the exciting events taking place during this week-long celebration of design and innovation.
The Brera Design District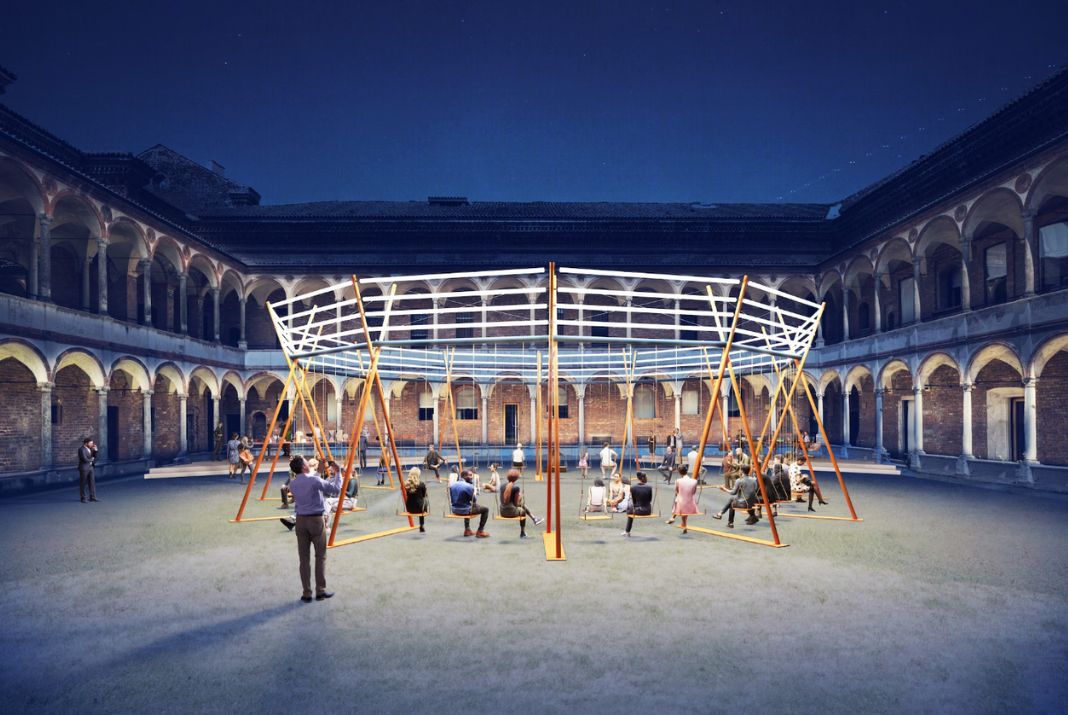 The Brera Design District is once again gearing up to amaze design enthusiasts from all corners of the world with over 240 events under the theme of "The Future Is Now". These events will focus on cutting-edge projects and practices that can spark positive change, as well as those that push the boundaries of design and innovation. Let's dive deeper into some of the most captivating events happening in and around Brera this year:
First up, SolidNature, a leading stone supplier, will be showcasing its latest innovation in a fully immersive solo installation titled "Beyond the Surface". Visitors will be taken on a journey through the process of "realizing dreams" using the medium of stone in a unique experience that blends art, design, and technology like never before.
To celebrate Kohler's 150th anniversary, the kitchen and bathroom brand will present "The Creator's Journey", which will feature an aerial installation by renowned American sculptor and fibre artist Janet Echelman. The exhibit will also showcase a new limited-edition Artist Editions collection, making it a must-see for anyone interested in the intersection of design and technology.
Danish brand Muuto will present "Butterfly Effect", an exhibit in collaboration with Josephine Akvama Hoffmeyer and Elisa Ossino of H+O. The exhibit will explore how small changes in our immediate surroundings can have a large impact on our everyday lives, promising to be a thought-provoking and visually stunning exploration of the power of design to effect positive change.
The world's first AI designer, Tilly Talbot, created by Australian design firm Studio Snoop, will also make its debut at the event. Tilly uses artificial intelligence to create designs that are both functional and aesthetically pleasing, making it a must-see exhibit for anyone interested in the intersection of design and technology.
Finally, the iconic fashion house Hermès will be returning to the monumental La Pelota Jai Alai court for a CMF and VM event that promises to be a visual feast exploring the intersection of fashion, design, and technology. Don't miss out on this not-to-be-missed event!
At 5Vie and Centro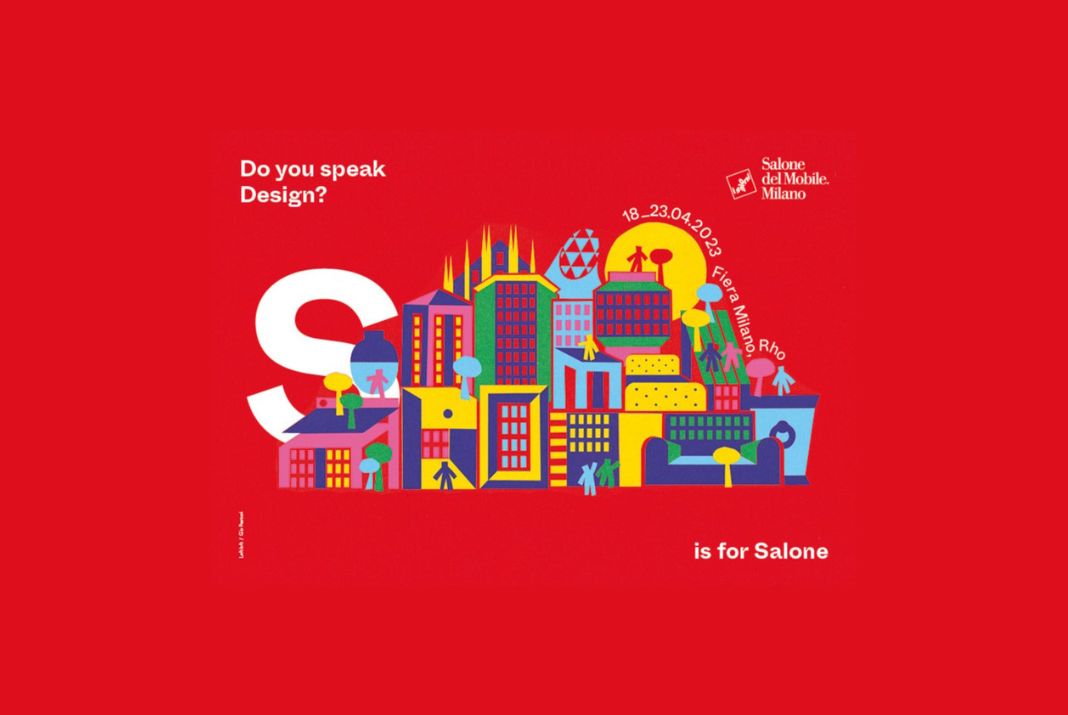 At 5Vie and Centro, the focus is on Design for Good, exploring the role of design in creating and nurturing meaningful human connections, with an emphasis on sustainability rooted in mutual care. Here are some highlights of the events taking place:
Sara Ricciardi: This interdisciplinary designer's installations always offer a captivating experience. This year, she will celebrate the interconnectedness of humans by using people in an immersive and conceptual setting.
Richard Yasmine: The Lebanese designer's new collection of mirrors will be showcased in his Silent Hollows installation, enhanced by an immersive virtual reality experience.
JCP Universe: The design brand's first digital-real installation signals its expansion into the metaverse, showcasing products in the form of NFTs.
Constance Guisset: The French designer is known for her use of colour, which will come to life across furniture and architecture in her Surprise Party exhibition.
Delvis Unlimited: The design brand will present Primitiva, an installation where artworks and limited-edition objects explore future experimental materials.
The Tortona Design District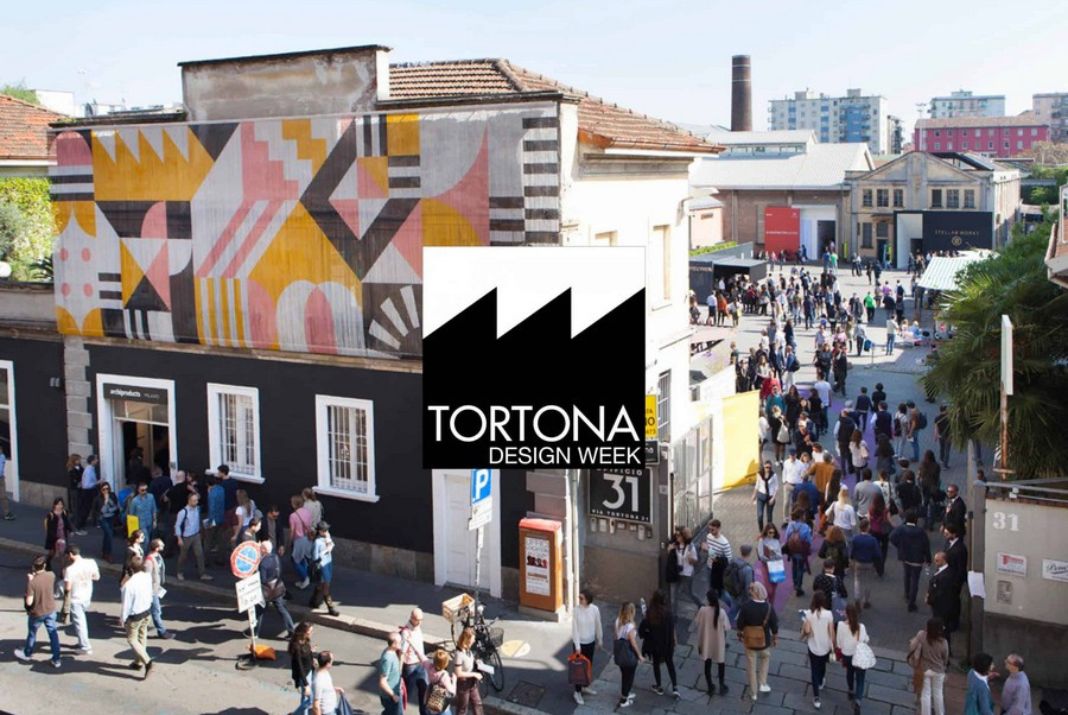 The Tortona Design District is themed "Future to Share" this year, emphasizing inclusivity, learning, sharing, and creating change. The following events are must-see:
Paola Navone x The Slowdown: The Take It or Leave It exhibition will feature hundreds of objects collected by Milanese architect and designer Paola Navone, with a focus on buying less and with more consideration. Objects will be given away for free via a reservation lottery.
Kristina Dam Studio: Curated by Studiopepe, the Terra exhibition by Danish design studio Kristina Dam will showcase sculptures and designs referencing our planet through shapes and materials, underneath a large, suspended moon.
IKEA: "Assembling the Future Together" will be a sensory experience exploring the evolution of life at home and the future of living.
Lexus: The brand will present "Shaped by Air," an installation by New York-based artist and architect Suchi Reddy, alongside the four winners of the 2023 Lexus Design Award. This is a key exhibition featuring innovative and thoughtful solutions by emerging designers.
Across the city:
Prada: The multidisciplinary symposium, Prada Frames, returns for a second time, exploring the relationship between the environment and design, under the theme Materials in Flux, and conceived by Formafantasma.
Google: The tech giant returns to Milan Design Week for the first time since 2019, offering immersive and thought-provoking exhibitions. This year, the Shaped by Water installation will merge water, light and acoustics by artist Lachlan Turczan.
Teatro Albers: The Josef & Anni Albers Foundation and AMO, a new platform by curators Ambra Medda and Veronica Sommaruga, will present contemporary handmade designs by Marco Campardo, Laura de Cesare and Clerici Tessuto.
Triennale: This year, the museum is celebrating its centennial with a series of exhibitions and events, including the Made by Fire exhibition of glass and porcelain.