Salone del Mobile 2023 has come to an end, and we have compiled a list of the best things we saw at the event. In this article, we will take you through an immersive experience of the most captivating and innovative designs showcased at the Salone del Mobile 2023.
The event was a platform for creative minds to display their new furniture and designs. The venue was teeming with unique designs and concepts that pushed the boundaries of modern furniture. Here are some of the highlights from Salone del Mobile 2023.
Poltrona Frau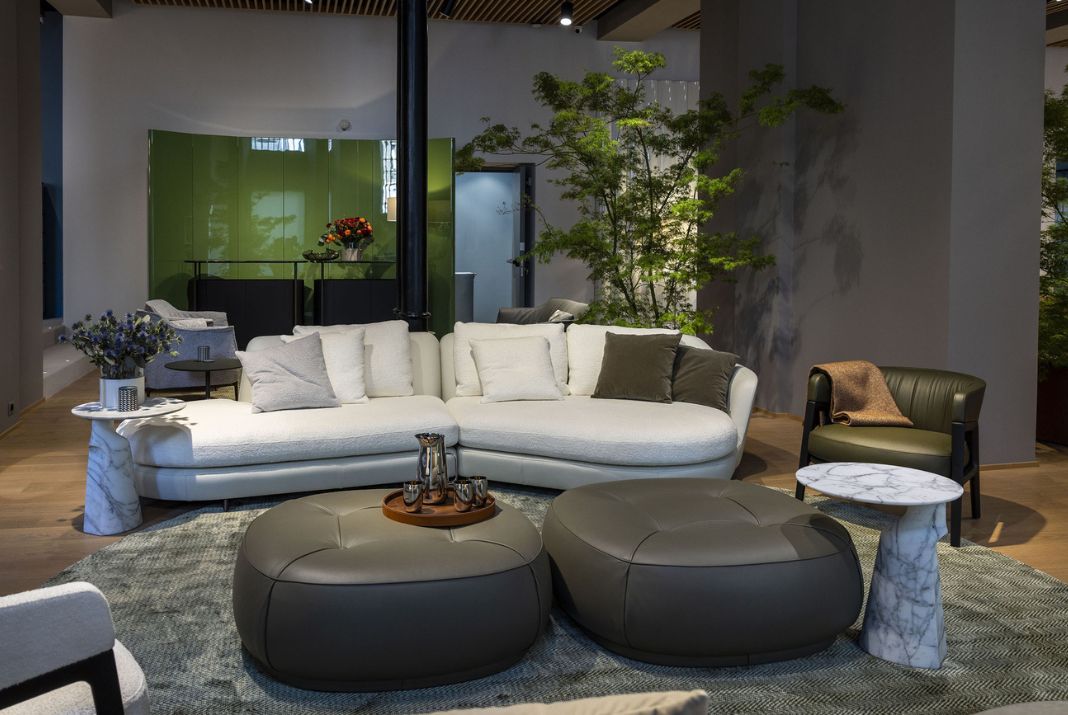 (Poltrona Frau)
Known for its leather furniture, including chairs and sofas, Poltrona Frau was one of the standout brands that made an impression at the Salone del Mobile 2023. At the event, Poltrona Frau showcased its expertise in leather craftsmanship with a collection of chairs and sofas that featured intricate stitching and detailing.
The brand also highlighted its commitment to sustainability by using eco-friendly materials, such as vegetable-tanned leather. The standout piece from the collection was the "Grantorino" sofa, which combined classic design with modern comfort.
Baxter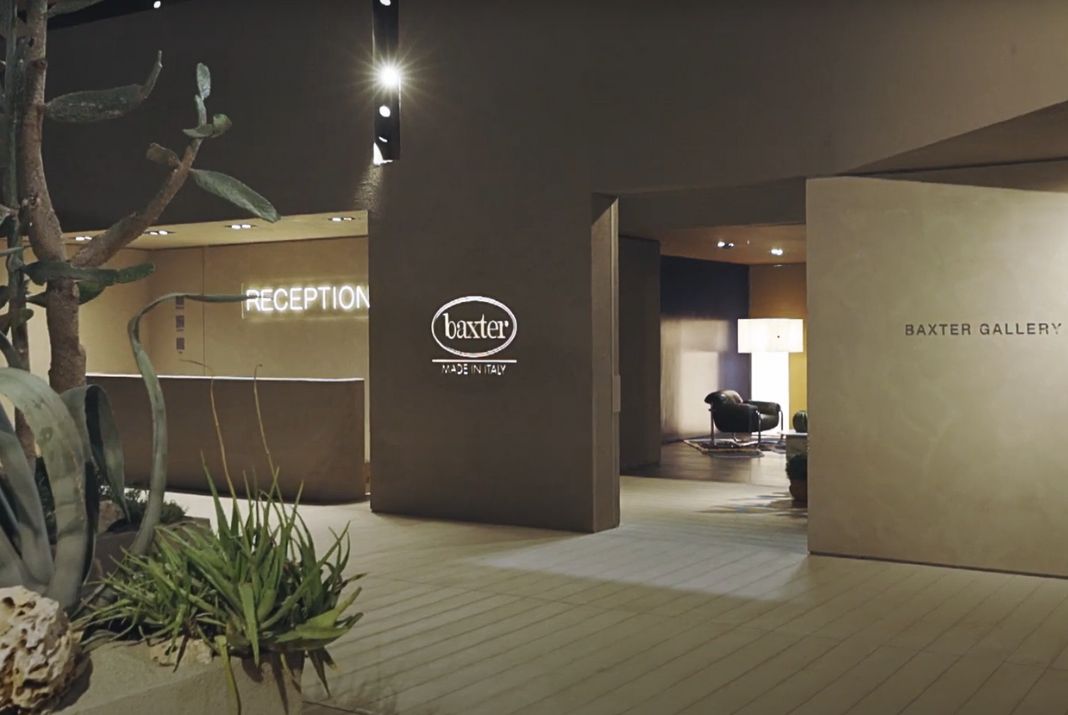 The brand's highlights included a stunning new sofa collection featuring bold colours and intricate patterns, as well as a range of armchairs and coffee tables that blended modern and traditional elements.
One of the standout pieces from Baxter was the Greta armchair, designed by architect Piero Lissoni. The chair features a sleek, modern design with a unique curved shape that provides both comfort and style. The brand also showcased its new modular sofa system, which allows for endless customization options and can be configured to fit any space.
In addition to its furniture pieces, Baxter also debuted a new lighting collection at the event.
Flos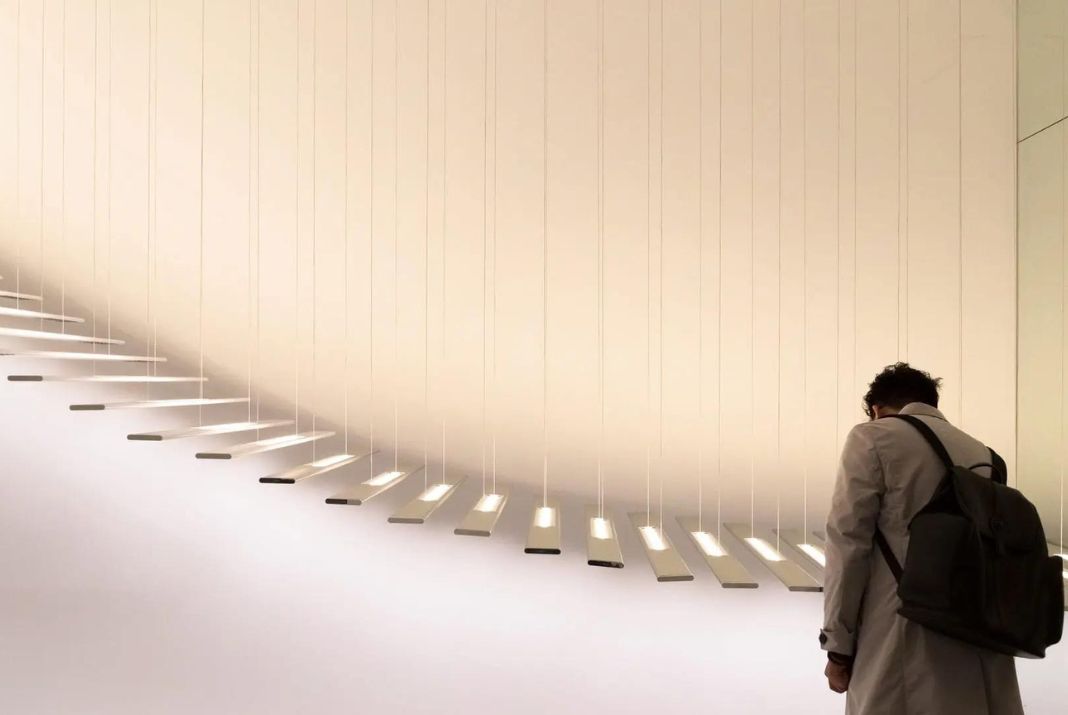 Flos showcased a range of innovative lighting designs at the Salone del Mobile 2023, including the "IC Lights" collection by designer Michael Anastassiades. The collection featured a series of minimalist pendant lamps that appeared to balance delicately on thin metal rods.
Flos also showcased its use of cutting-edge technology, such as OLED panels, in some of its designs.
Molteni&C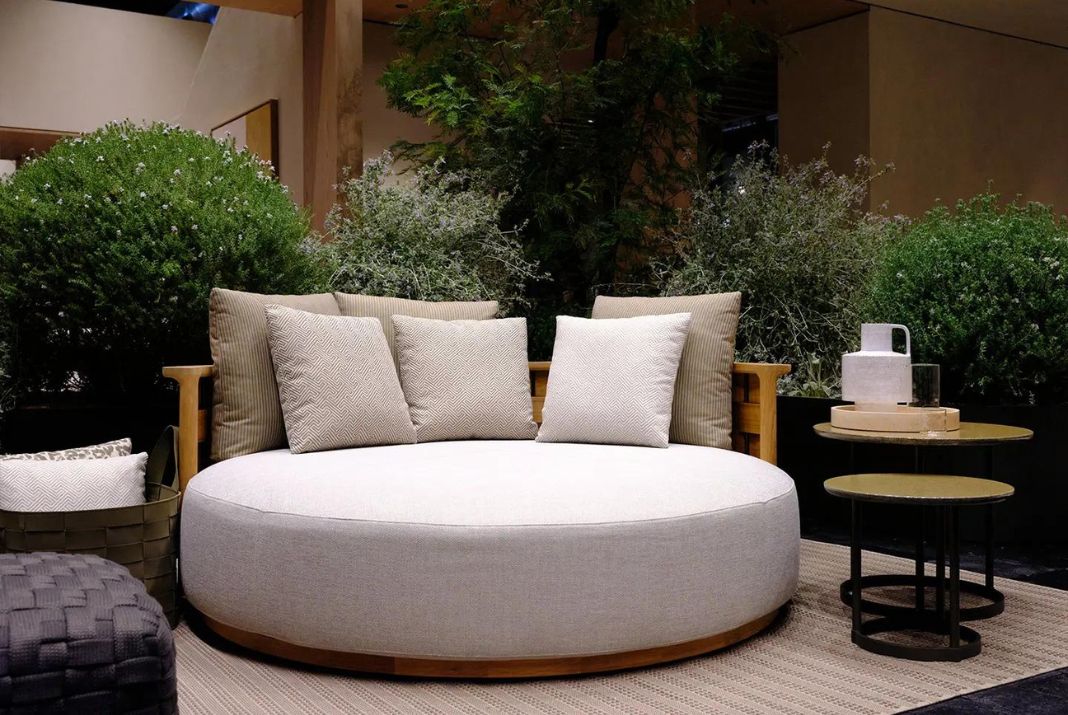 Molteni&C is an Italian furniture brand that showcased its latest designs at the Salone del Mobile 2023 event. The brand's highlights included a new collection of sofas and armchairs that blended traditional design elements with contemporary materials and finishes.
One of the standout pieces from Molteni&C was the D.156.3 armchair, designed by Gio Ponti in 1956 and reissued by the brand in 2023. The chair features a striking geometric design with a sculptural backrest and tapered legs and is available in a range of upholstery options.
Molteni&C also showcased its new modular sofa system, which allows for endless customization options and can be configured to fit any space. The collection features a variety of different modules and pieces that can be combined to create a unique and personalized sofa design.
Minotti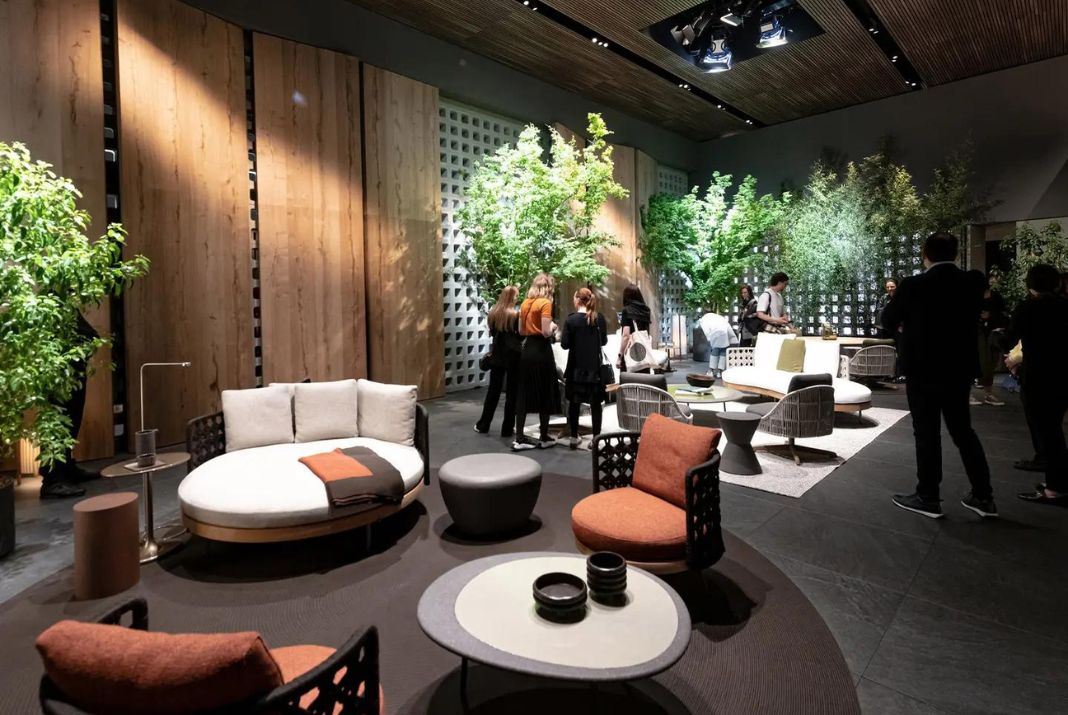 One of the standout highlights from Minotti at the event was its new collection of sofas and armchairs, which were designed by Rodolfo Dordoni. These pieces combined exquisite craftsmanship with sleek, modern design, featuring clean lines, geometric shapes, and luxurious materials such as leather and velvet.
Minotti also presented its new range of dining tables and chairs, which were designed by Nendo. These pieces had a minimalist yet elegant aesthetic, with a focus on functionality and versatility.
Another highlight from Minotti was its collaboration with fashion designer Christophe Lemaire, which resulted in a new collection of outdoor furniture. This collection featured chairs, loungers, and tables made from teak wood and other natural materials, with a focus on creating a comfortable and inviting outdoor living space.
Laskasas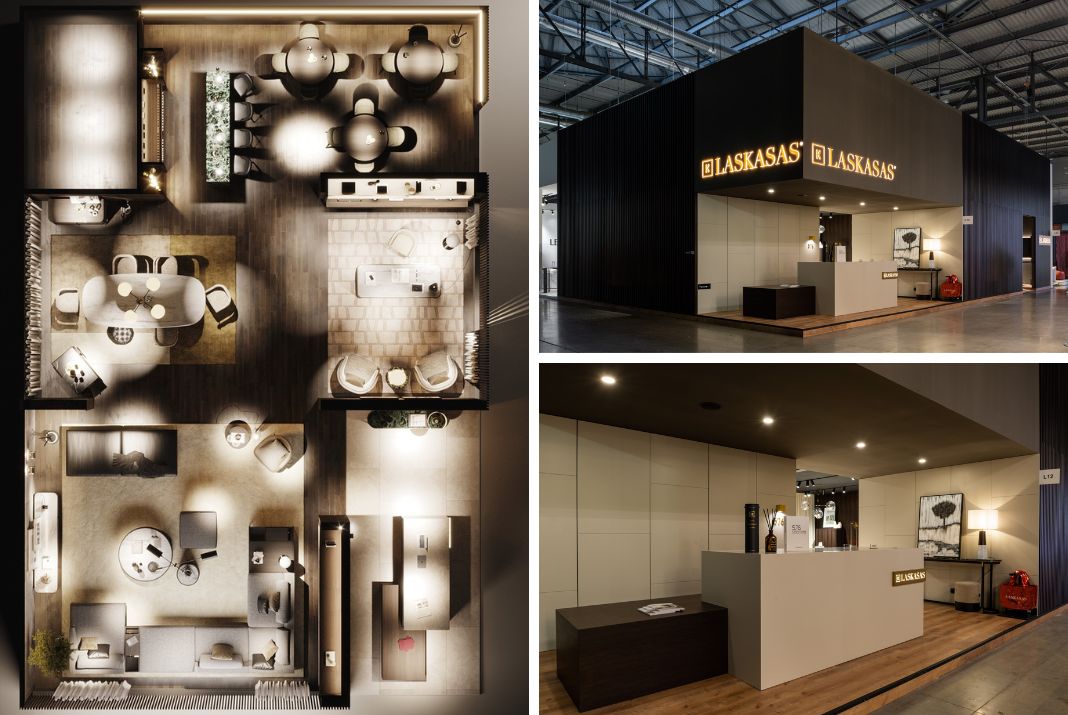 Different from previous years, where Laskasas launch their new collection at the beginning of the year, in 2023 we decided to launch our new collection at Salone Del Mobile, benefiting from all the visibility that this furniture fair has so that everyone could see our new catalogue and feel our new pieces.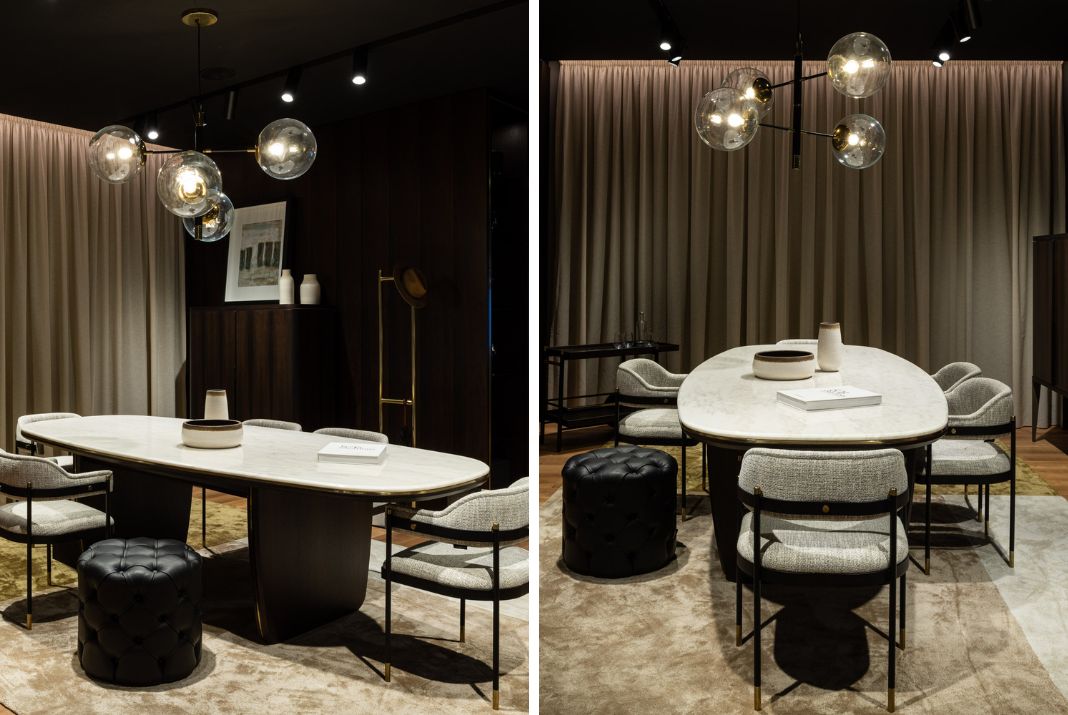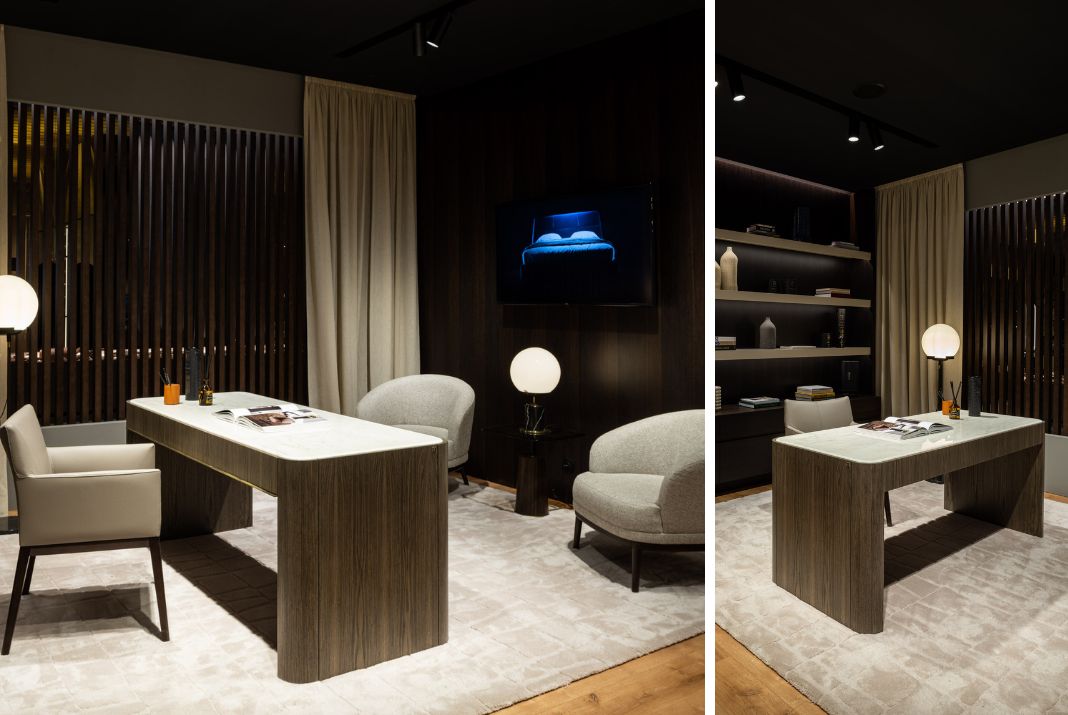 New Beginnings event – Our New Collection 2023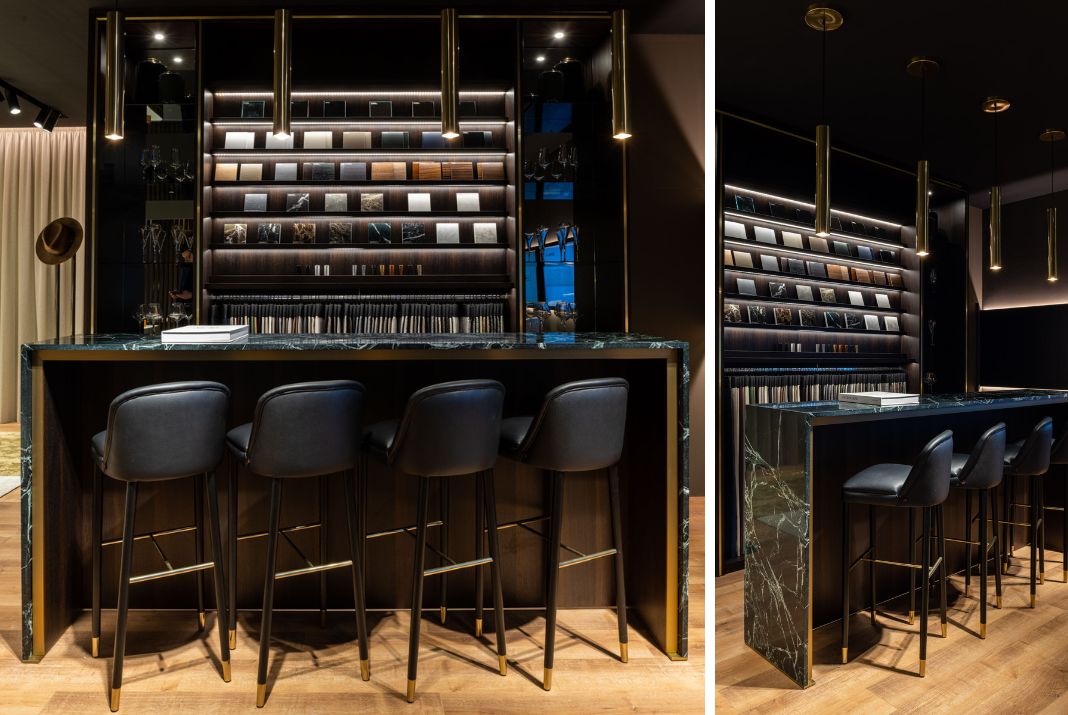 At our recent launch event, the Alvar cupboard and the Decker sofa stole the show. These were newly released pieces, alongside our signature Dale chair and Jeane dining table.

Our event welcomed back familiar partners and introduced our brand to new potential collaborators. Attendees indulged in Italian canapés and Prosecco, as well as our classic port wine, paying homage to Laskasas' roots.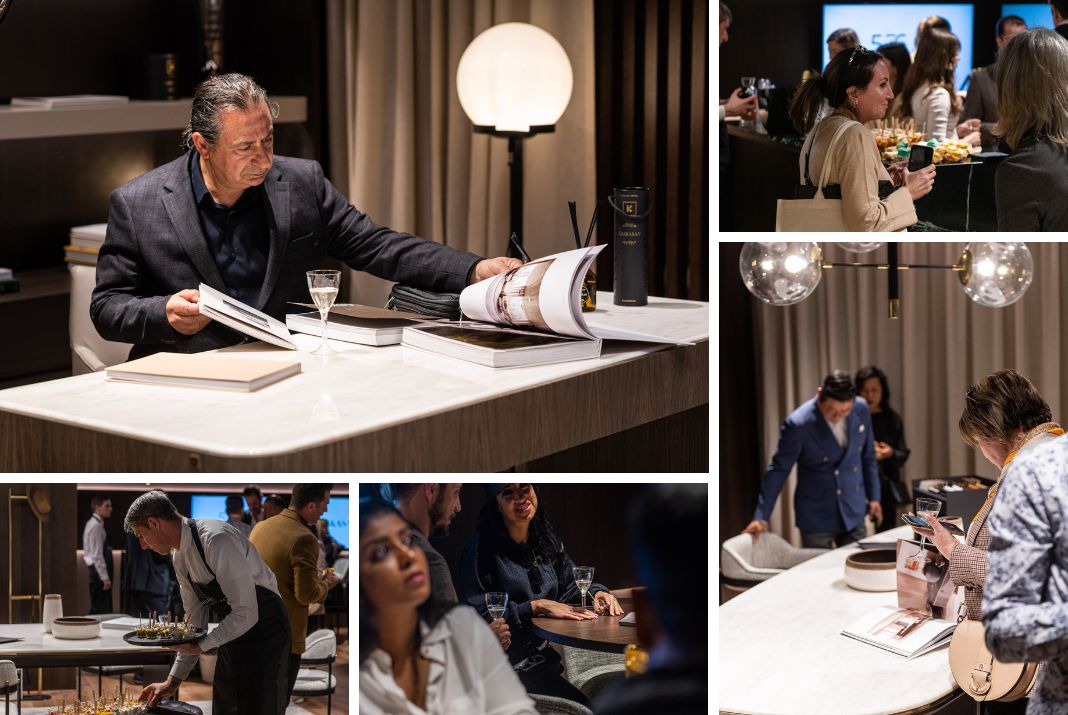 Among our esteemed guests were the Portuguese ambassador to Italy, Cle de Maison, a longstanding partner, and influencer Camila Bellini, among other notable figures.
Furthermore, we had the opportunity to interview some of our new customers and learn about their experiences with Laskasas products and brands, as well as their expectations for Salone del Mobile.
Virtual Tour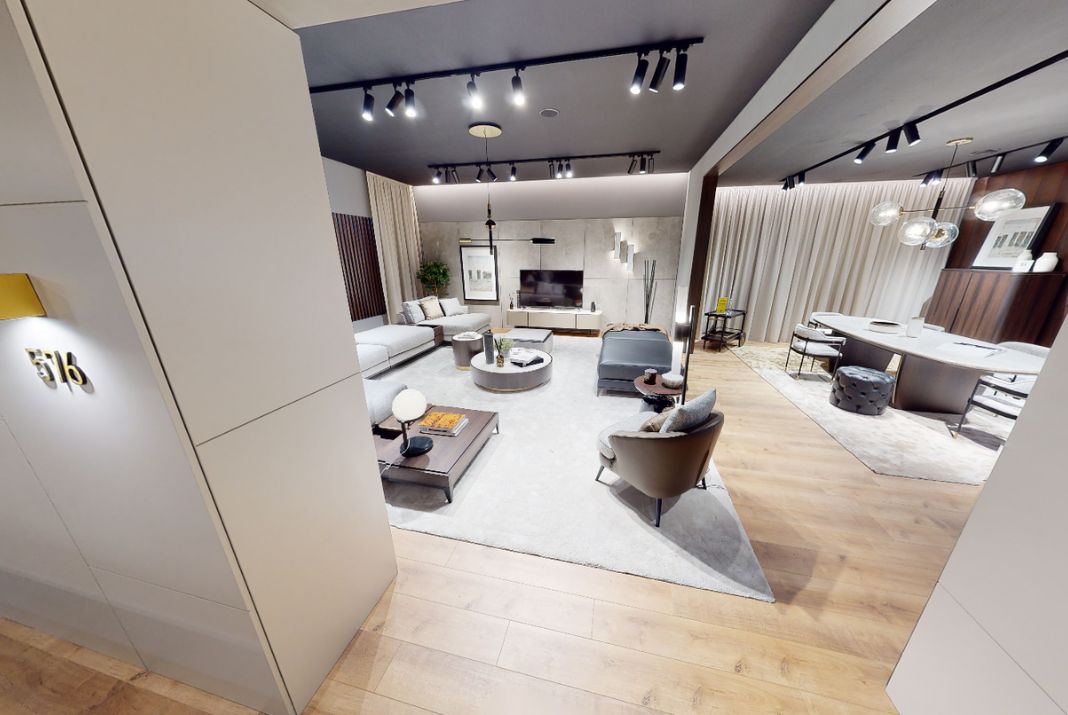 At Laskasas, we understand that not everyone can attend all the trade shows throughout the year. That's why we want to provide our customers with an experience that they can enjoy from the comfort of their own homes.
For the Salone del Mobile 2023, we are offering the option of a virtual tour of our stand. This way, you can see our pieces up close and have all your questions answered about our concept and purpose.
We believe that everyone should have the opportunity to experience our products, no matter where they are in the world. So, take advantage of our virtual tour and discover the beauty and quality of Laskasas furniture.