Pantone's Colour of The Year, Viva Magenta 18-750, vibrates with vim and vigour. It has natural crimson undertones and represents a brand-new display of power. A vibrant colour that expresses self-assurance and fearlessness, Viva Magenta enthusiastically establishes a new story.
Why did Pantone Choose Viva Magenta as the colour of the year?
First, a brief explanation of the featured colour and its selection. The colour Viva Magenta aims to highlight the relationship between the real and virtual worlds while also finding hope and joy in that contradiction. As virtual worlds take up more of our daily lives, Leatrice Eiseman, executive director of Pantone Color Institute, says, "We look to draw inspiration from nature and what is genuine."
Reds are empowering hues that represent life. Viva Magenta strikes a mix between boldness and pleasure as a vivid, scarlet red. This spirited combination screams defiance without sacrificing gentleness. It embodies a display of fiery grace that encourages us to approach situations with assurance and humanity.
It's vital to understand that Pantone's choice for Color of the Year isn't just meant for interior decorating. Instead, the hue is inspired by and has an impact on every aspect of design, including fashion, art, technology, and advertising, as well as home furnishings and interior design.
How to use Pantone Colour of the year Viva Magenta in interior design?
Make 2023's Colour of the Year, Viva Magenta, a focal point in your home with bold interpretations within interiors. Designers can choose to make this bright red hue the star of the show on a velvet couch or lacquered wall. For those looking for a more neutral décor, Viva Magenta can still be used as an eye-catching element or even simply as an accent colour.

Viva Magenta packs a lot of drama in a small dose, whether it's a lighting fixture, an abstract canvas in a pared-back hallway, or a striking floral arrangement punctuating an all-neutral dining room.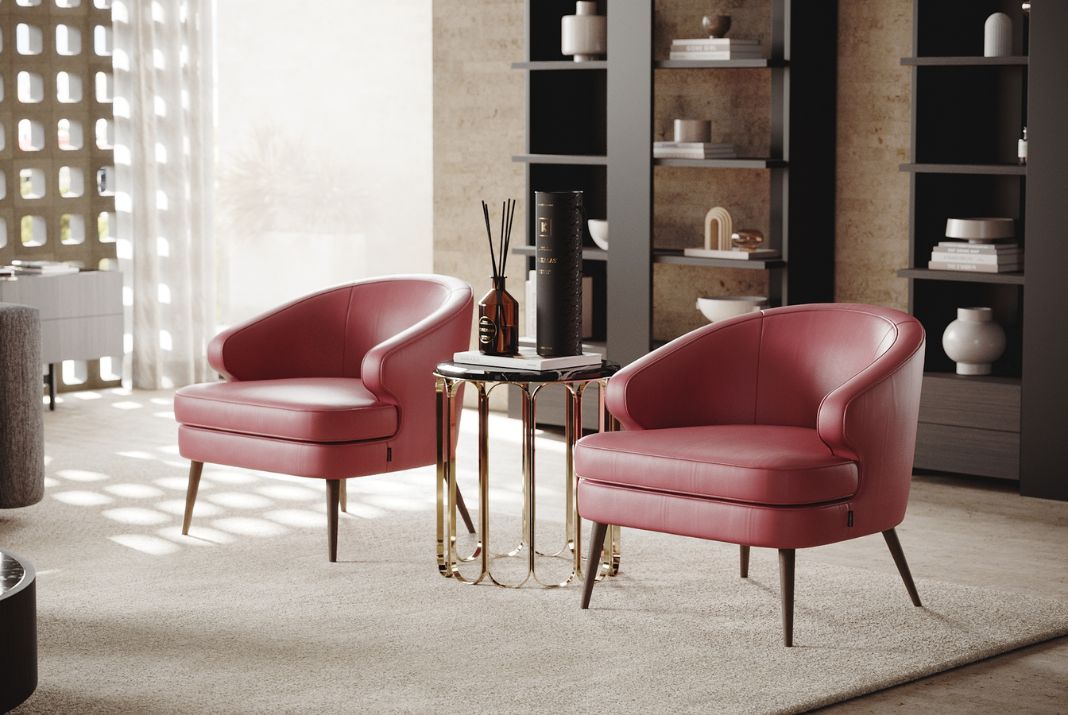 How can you mix PANTONE 18-1750 Viva Magenta?
Magenta is a combination of violet and red that has captured the attention of many people for millennia. Its hexadecimal representation is #FF00FF. The controversy surrounding magenta's existence is one of its most intriguing elements. Because magenta doesn't have its wavelength, some claim that the colour is made up because the human brain interprets multiple light wavelengths as different colours.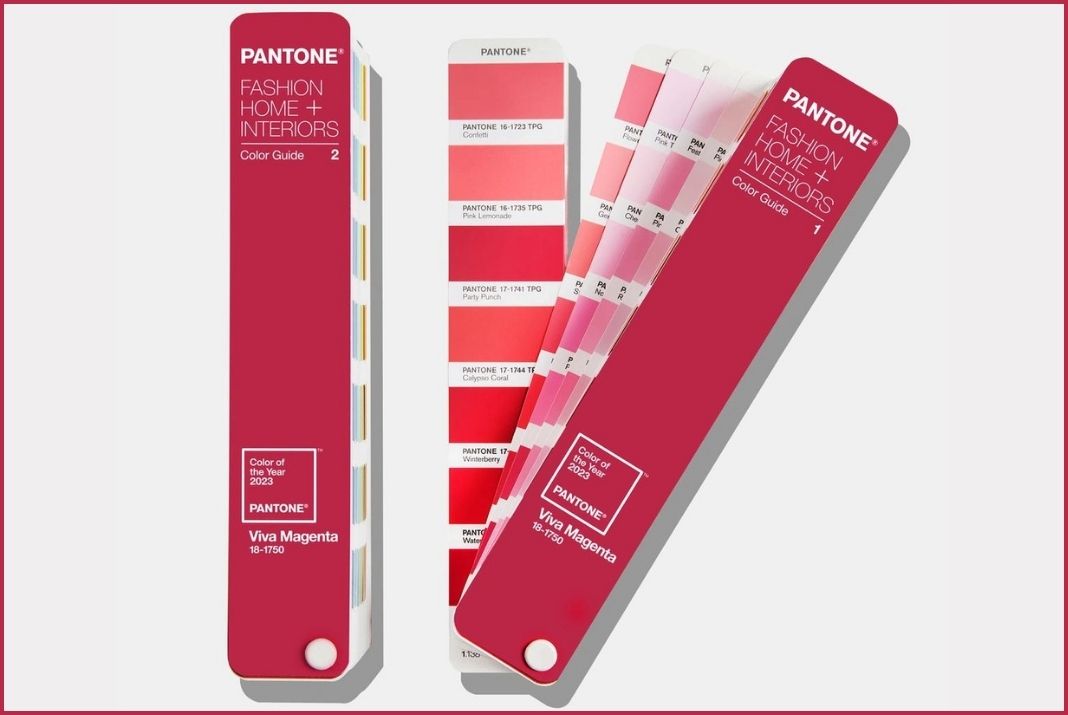 Apart from its psychological properties, magenta is regarded as a colour of balance and harmony. It is employed in Feng Shui and is frequently seen as spiritual.
Combine magenta with other pink hues for a more feminine effect, or pair it with vibrant blues and yellows for a more contemporary look.
As Pantone states, "Viva Magenta is a brave and fearless red shade demonstrating a new signal of strength". These are characteristics that Laskasas' stands by, and, as such, we proudly join the trend with some of our upholstered designs.
Amour chair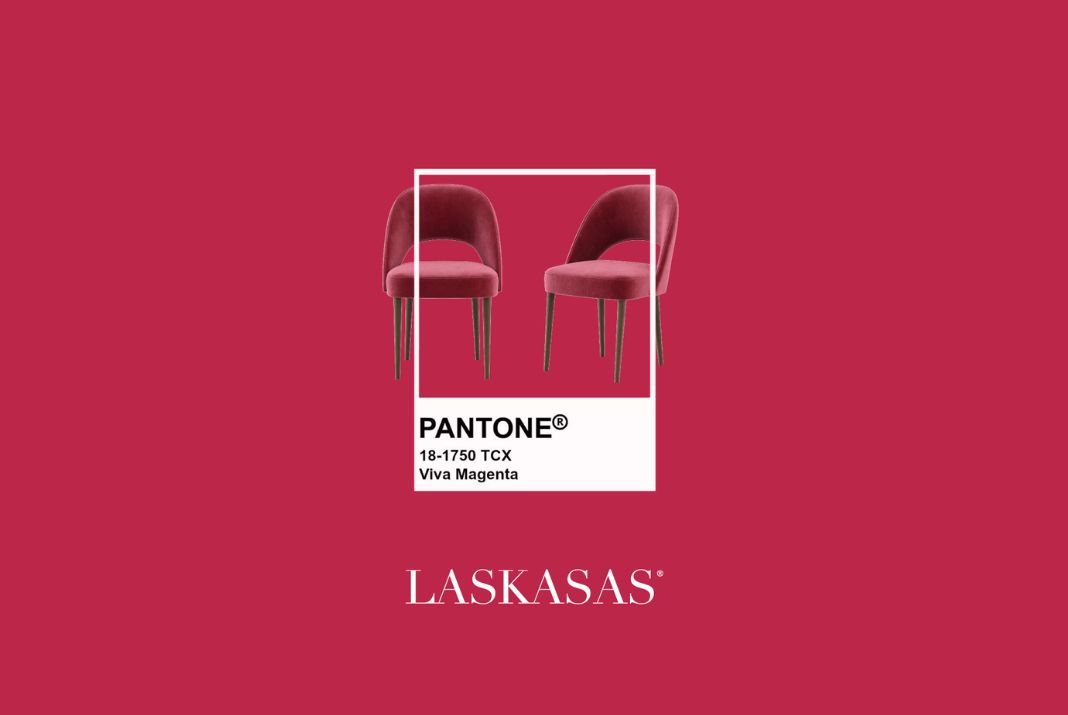 Amour chair re-interprets the landscape of furniture in which comfort is also couture. The bold open curved back of this dining chair contrasts with the simplicity of the seat. Amour's curvy design is perfect for luring up your dining room. It exudes romance and glamour. Perfect for happy places.

Bur pouf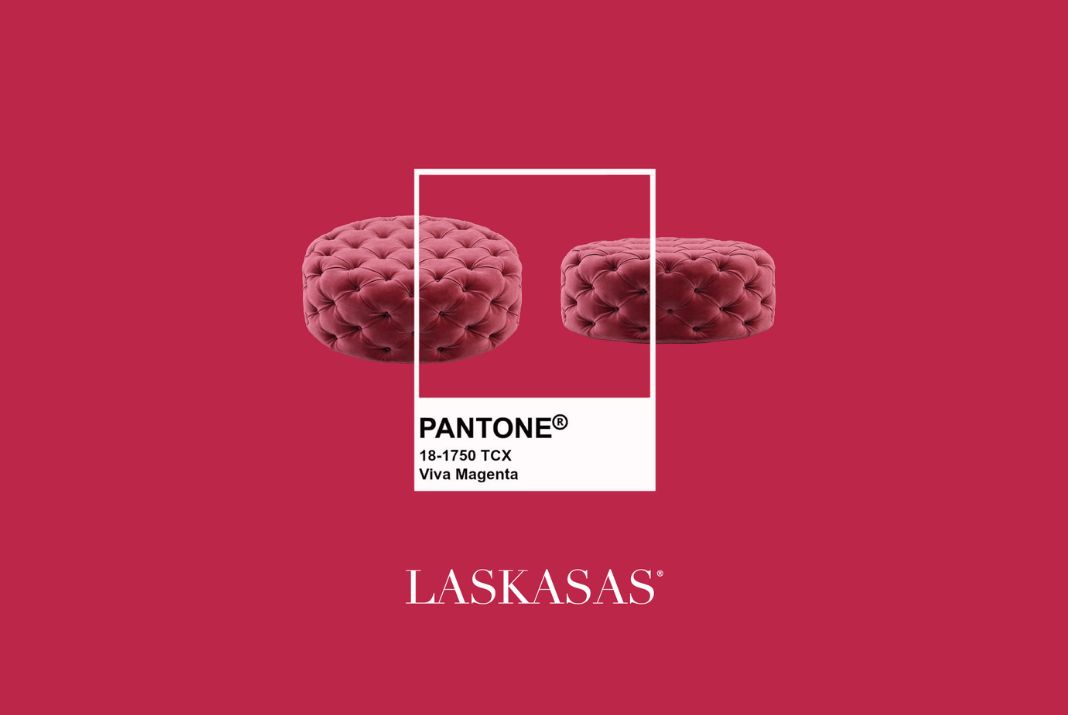 Bur pouf is a brilliantly crafted upholstered pouf with elegant lines. The deep buttoning technique gives a special touch of sophistication to this luxury footrest that can be also used as an additional seat for living rooms or master bedrooms. A round stool with a huge presence that can be placed in any part of your home. This oversized tufted piece stands out in any style of interior, from traditional to modern. Bur pouf is also an occasional seating piece for functional interiors.
Charlie sofa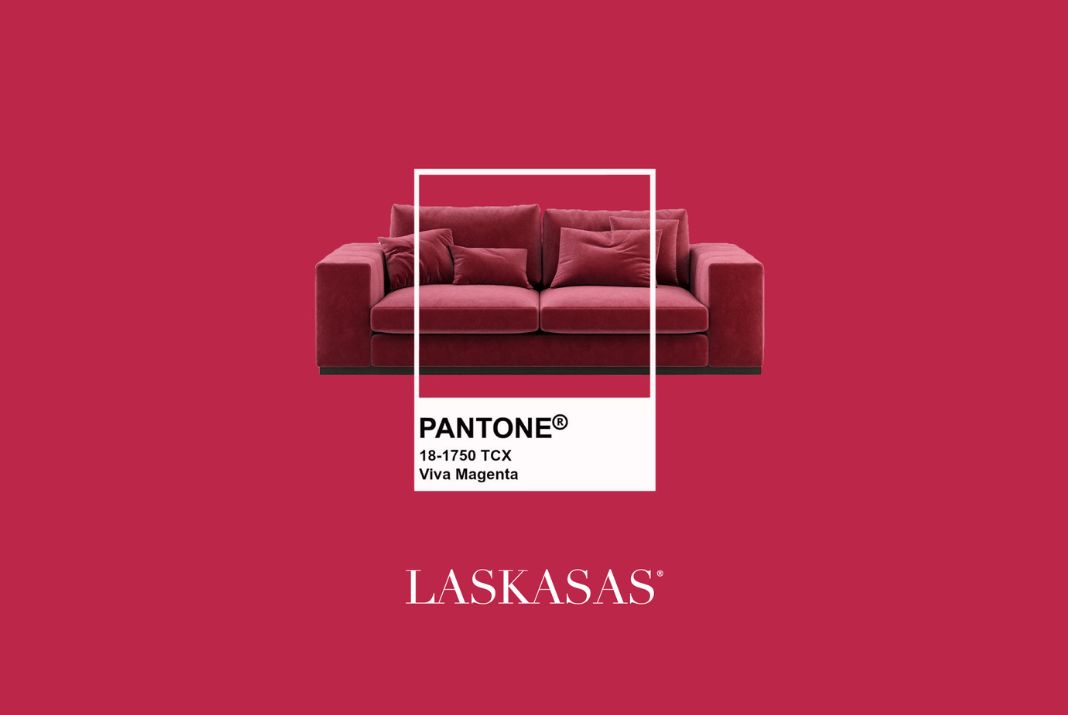 Charlie sofa is a contemporary sofa for peaceful living rooms. This is an upholstered sofa with a sleek metal base and wide arms designed to give plenty of relaxing moments. Available with chaise-longue and in two or three-seaters.