Following the article "
The Future Consumer of Interior Design Services
- Part 1," we arrive to the second section of this analysis. In the second part, we'll explore a little bit about consumer profiles, particularly those of consumers of interior design services. We were able to categorize very succinctly into 4 different profiles – based on a focus group study by the website
WGSN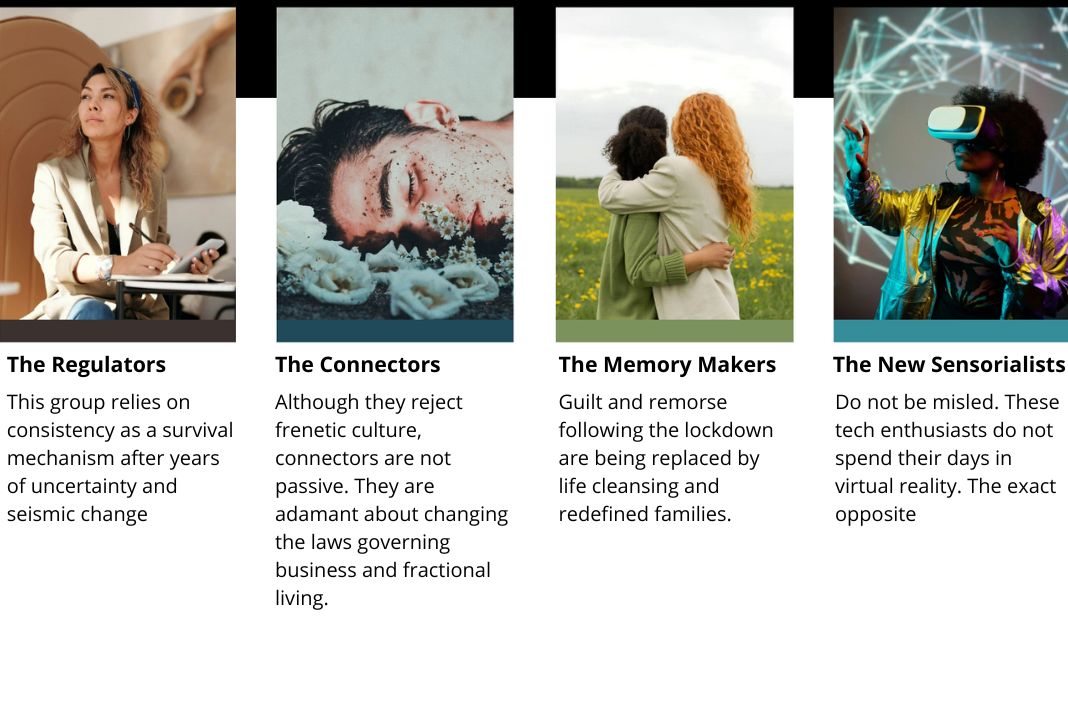 THE REGULATORS
Overwhelmed by data smog and the fear of change, "Regulators" look to frictionless commerce to maintain control. This word is what defines them. They like to control everything during a financial transaction, they prefer to know that a business deal will go wrong then actually don't knowing nothing at all.
Our access to data grows daily. This transcribes to an overflow of data and information that clouds the brain's ability to process. "The Regulators" don't like overflow of information, they like to go straight to the point buy what they need and get what they wanted. That's why many online commerce platforms are adapting to simplifying their business model, the client buys it and gets the product the next day. Laskasas has easy access to every interior designer.

All interior designers will need to go through this transformation and adapt to it. Customers who fall into this category tend to be direct, want to maintain control over the situation, and want to be alert to any rapid changes that might occur. Make everything as simple as you can, from requesting a 3D rendering of their prospective house to the decision to complete the entire project.
THE CONNECTORS
This group questions the productivity-obsessed culture they came of age in. Their growing trend involves earning "just enough" to cover the essentials and rejecting traditions of marriage and children in favour of stepping out of the hamster wheel of life.
The interior design market influence
This specific cohort aren't directly connected to the interior design market, because they are a very specific group that doesn't actual search for the newest trends to apply to their homes. In fact, they don't even look for a definitive home. The major point to take about the Connectors is that they are inherently entrepreneurs, which will bring new work-life set ups that will most likely have the largest impact in how business deal with their customers.
THE MEMORY MAKERS
This group is motivated to make up for lost time and even lost memories by the emotional hardship of the past. According to studies, stress can impact how memories are created, which explains why people frequently forget things over time.
Physical decluttering increased throughout the pandemic, and by 2024, this urge will move from people's physical places to their personal lives.

What will this bring to the Interior design services?
This group focus on making memories happen, at all costs. This means that if they plan to build a home or design a room it will be with the intent of spending time with it, building memories, with their families, friends, even with themselves. The interior designer will have to take into consideration their priorities regarding how they design their costumers' rooms. For instance, a living room will have to be focused on the interactivity that the families will have in those spaces, maybe less of technology-based interactions and more physical activities such as a dedicated leisure space for the whole family and friends.
At the same time, "the memory makers" tend to love decluttering what they consider redundant, so simple designs are the priority here, Scandinavian style might be the right fit.
THE NEW SENSORIALISTS
The New Sensorialists are swarming to the Everything Net faster than a TikTok reel, while some of the other groups are approaching it cautiously. This demographic represents the hybrid consumer. They are the type of person that while dining in-person, will then pay with cryptocurrency.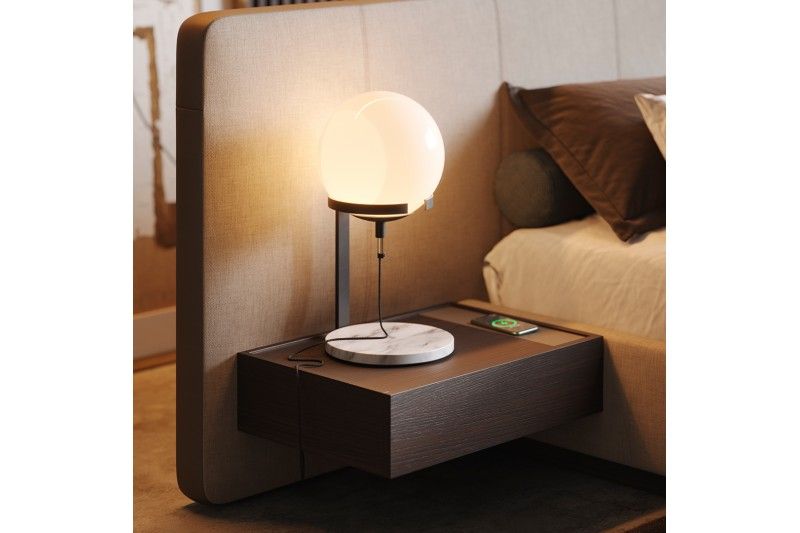 What will motivate these fresh possibilities for the New Sensorialists? There is a rising need for what Web3 can provide as society ventures further and further into the metaverse and as crypto is adopted by a broader audience. The New Sensorialists have a sense of optimism and they are energised. Expect a surge in counterculture and hedonism as this cohort embraces turning chaos into something fabulous.
What is the influence in the interior design services?
The New Sensorialists will gravitate to tech in every shape or form. These group will want every room to be perfectly design and focused on futuristic shapes and actual technology incorporated into their furniture pieces. The more the better.
They will not only search for the
newest tech trend
, but they will also use it in a day-to-day basis, so it's better for an interior design professional to pounder new ways of payment methods, such as
cryptocurrency
and
virtual wallets.
It will be important to any interior designer to follow the
new trends
that regards actual technology advancements.
So as an interior designer, how can you improve your services for the future consumer?
Alongside community commerce and addressing consumers' new need to declutter their lives, businesses must embrace the future while taking time to see how it can work best for them and their customers.
Adapt to each type of future consumers, don't just work with a specific idea, expand your mind to adapt to each scenario.



The Great Acceleration has proven lucrative for businesses, but too much innovation too soon may hurt in the long run. Test social strategies, define the right style to expand into, and ensure your workforce has space to rest and reflect.
If you liked this article don't go away just yet, check this one out — How to choose the best-fitting furniture for your interior design project